When you start creating a blog, you should choose the appropriate hosting that covers all the aspects of successful blogging. For example, ghost blog hosting allows writing, editing, and publishing posts quite easy and fast. So, it allows you to concentrate on writing without being distracted by unnecessary technical issues.
We've gathered the best services for ghost hosting describing their features and functionality to bring you closer to the best service provider.
7 Best Ghost Hosting Platforms for Your Blog
How to Choose the Best Ghost Host?
Before choosing appropriate hosting you should pay attention to three main points: features, reliability, and pricing. Below we describe each of them in more detail.
Factor 1 – Features
Pretty obvious but yes, you should analyze what exactly you need for your blog. What features should have the service? Maybe you need free backups or an unlimited storage place? Don't try to get all the features in the market, try to understand which of them will be essential for your business, and find the appropriate service.
Factor 2 – Reliability
There are a lot of new and old services. The new ones can provide you better pricing and more interesting features but you should estimate risks and find reviews from previous customers. It will help you to understand if your future partner is a reliable company that will provide quality services. If you have a personal blog, small downtime might not hurt you a lot but when we talk about business, this is an important thing.
Factor 3 – Pricing
Despite the size of your company, you have some budget for marketing activities and blogging. Ghost hosting service should meet this budget and be affordable for your company. You might need free ghost hosting or be ready for the paid ones. That's why we wrote prices for every service, so you can decide while reading this text.
Different Types of Best Hosts for Ghost
There are three types of Ghost hosting. They have different prices and features. You can read our description and decide what's better for you.
Shared Hosting
This is a very popular type of hosting, especially for users who create the first websites of blogs. As you can guess from the name, in shared hosting you share the server space with other users. Thus, a lot of websites are launched on one server. All the users should share the disk space, memory, CPU, and other resources. The closest analogy is an apartment building where you have your own flat and sharable resources like car parking and elevators. This is the simplest and cheapest type of hosting. It will suit personal blogs or blogs from small companies.
Find out more about the best shared hosting as the right way to start your web project today.
VPS (Virtual Private Server) Hosting
It has similar features to shared hosting. You share resources with other users but there are fewer websites and the storage is split to a different environment for every user (website). This hosting type provides the basic pack of resources for every user but you also can order additional features. Talking about the analogy, VPS is like a condominium. You still share territory with other people but you have more freedom and own parking space.
See what cheap VPS hosting can offer in detail.
Dedicated Hosting
It provides your own server for personal use. You have all the rights and can customize the environment as you need. This is the most expensive type of hosting. But you'll receive a fully customized server with all the capacity only for your blog or website. Thus, the security level and performance are much higher than in other types. The closest analogy is the own house. You can do what you want but the all responsibility is yours too.
Take advantage of cheap dedicated hosting using the full server capacity for your website.
#1 – A2 Hosting – Best "Overall" Ghost Hosting
A2 Hosting has an all-SSD infrastructure that can boost performance up to 20 times. With the native efficient platform called SwiftServer, it offers both managed and unmanaged hosting plans. This service has cPanel, optimizing caching, unlimited options, a guarantee of money back anytime. The pricing now starts from €2,48 per month.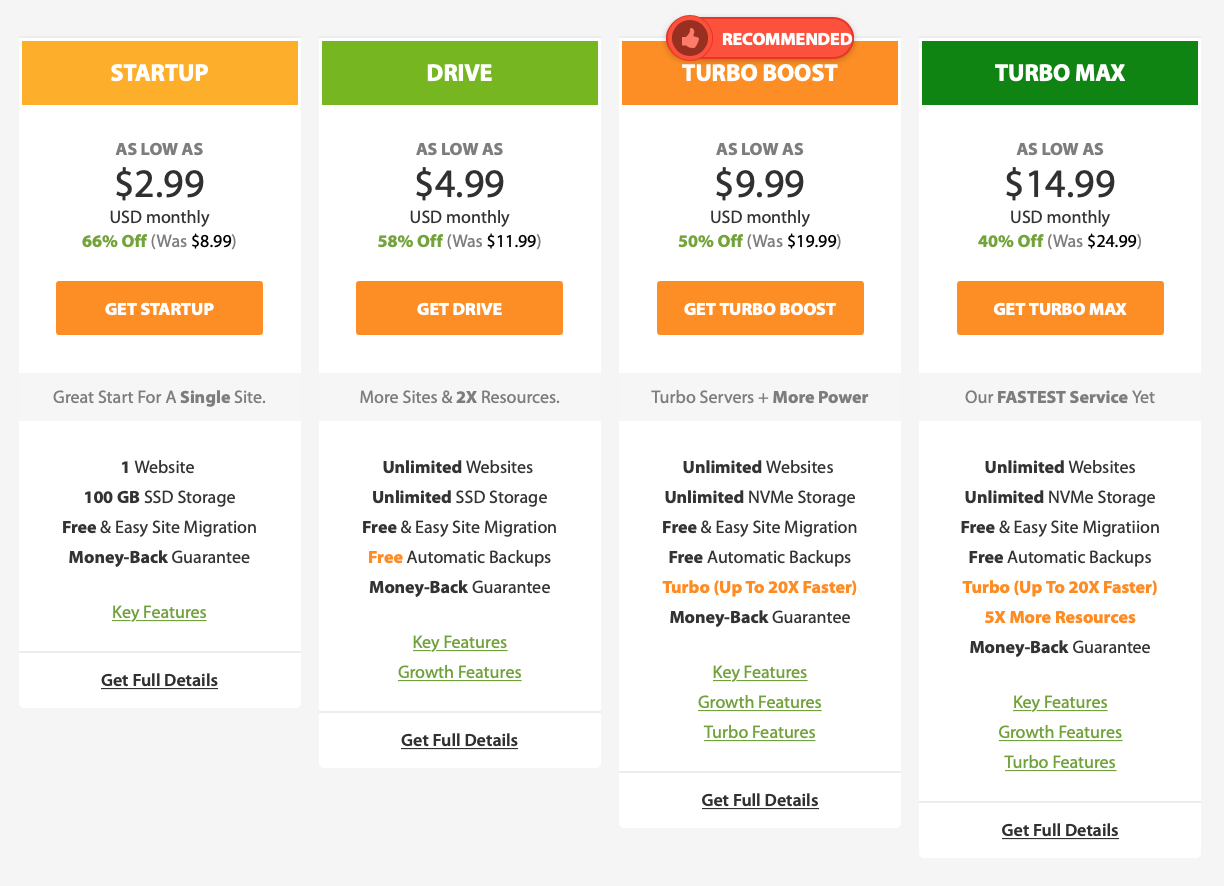 Other features and benefits:
free HackScan and advanced security;
unlimited emails and databases;
24/7 support (email, tickets and phone.
Server location: USA, Netherlands, Singapore

#2 – InterServer – Best Cheap Ghost Hosting
InterServer has quite a long history. The project started in 1999, so now it has more than 20 years of experience. This is a reliable service that provides web hosting, storage, servers, and cloud VPS. Talking about hosting, InterServer offers an easy-to-use control panel, a price lock guarantee, free migration services, guaranteed email delivery, and utilizing only 50% of the server's capacity to support the growth of customers' websites.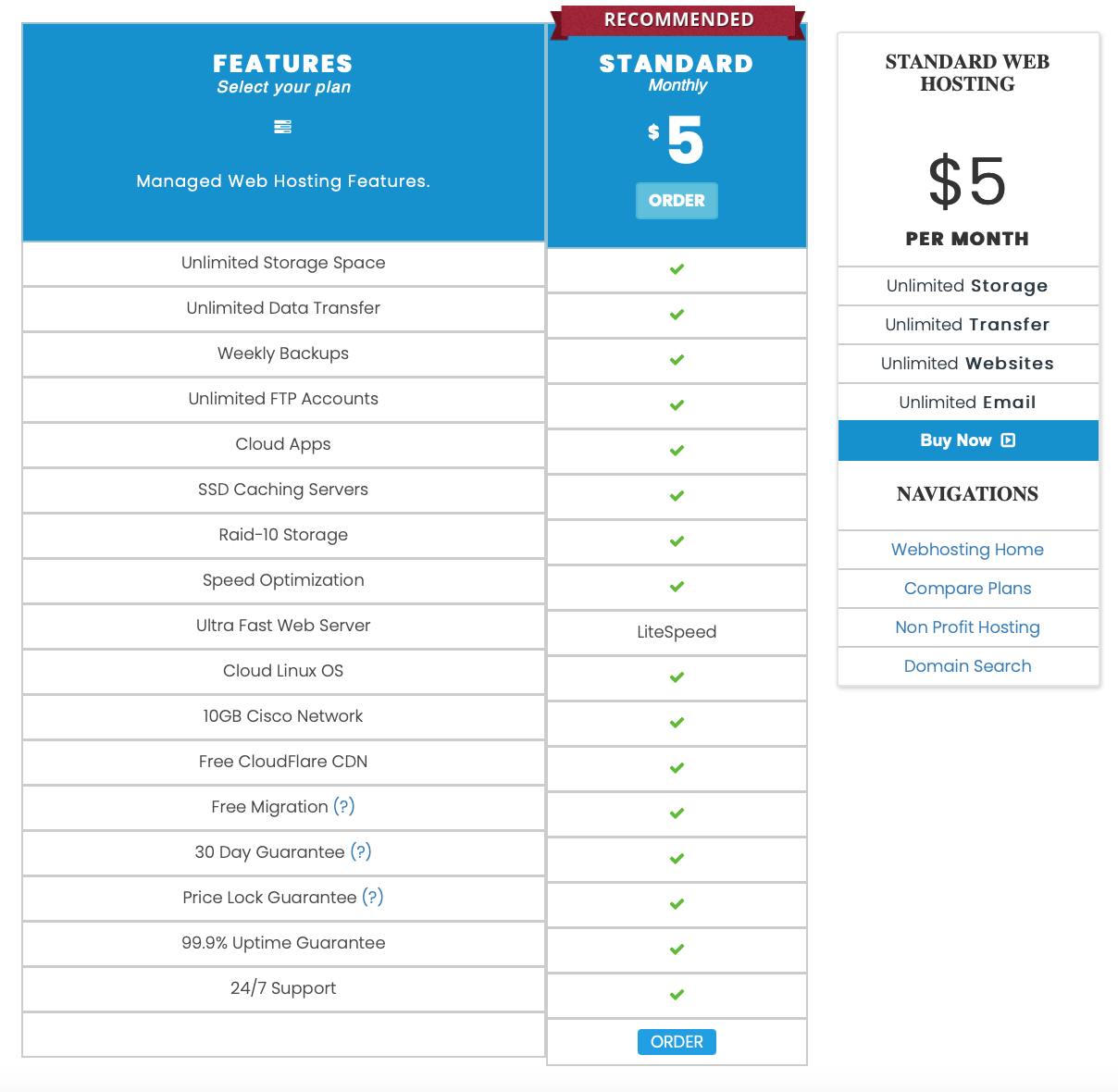 Other features and benefits:
fixed price with no sudden increases (price lock);
99.9% uptime;
unlimited emails and data transer.
Server location: USA

#3 – HostPapa – Best Startup Ghost Hosting
This service calls itself a "smart web solution for small business". So, if you aren't an enterprise, try HostPapa. It includes hosting, email, and more than 400 applications. This service also has fast support, they reply to support tickets in 10 minutes and you can write via email or online chat or call the support and receive a fast answer. And if HostPapa won't meet your expectation, they provide a no-risk 30-day money-back guarantee.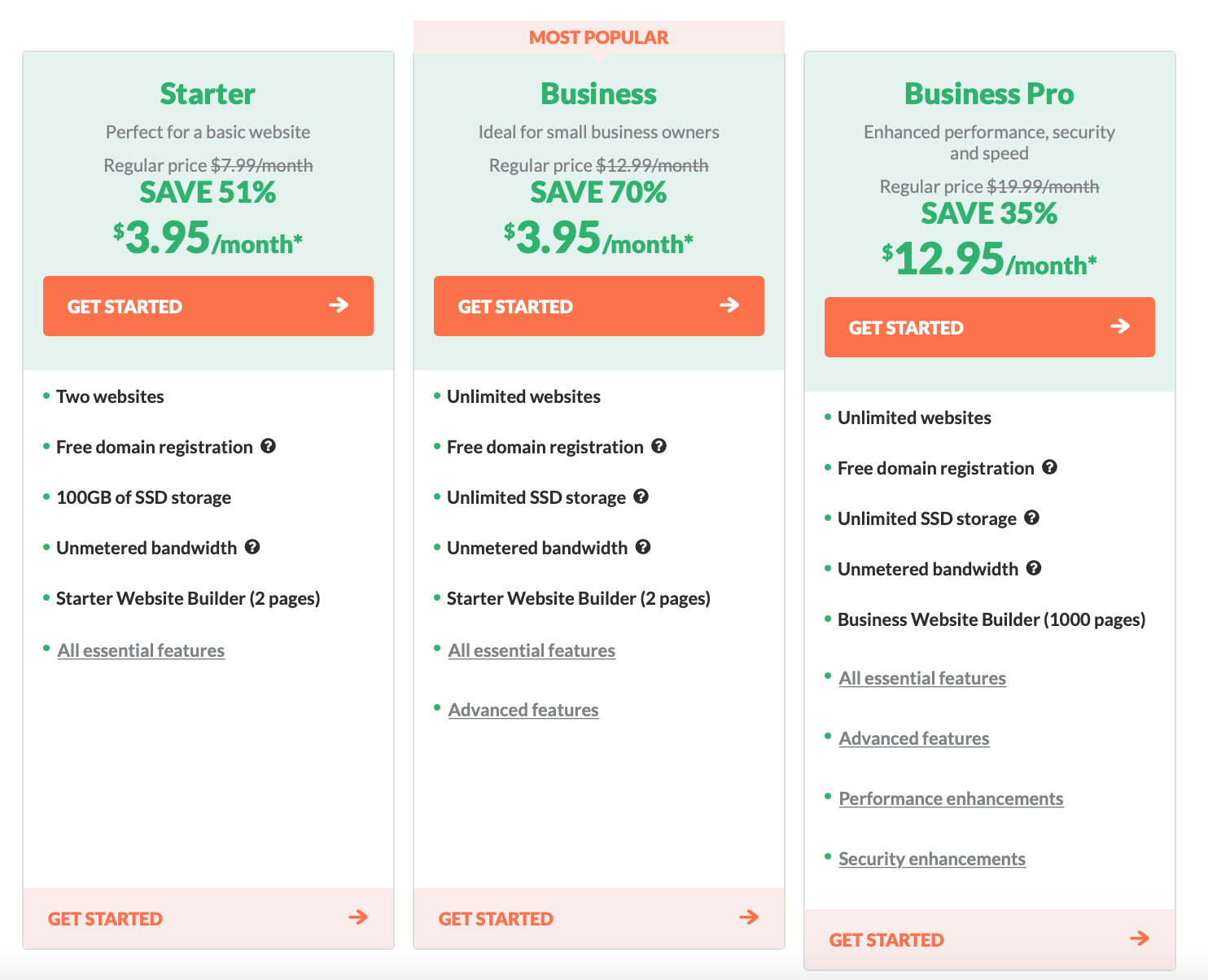 Other features and benefits:
enhanced SSD servers;
free VPS migration;
host unlimited domains.
Server location: USA, Canada

#4 – Hostwinds – Best "ISO" Ghost Hosting
This tool provides cloud hosting with hourly or monthly billing, automatic nightly backups, and free around-clock monitoring. You can use it on Windows and Linux. Hostwinds allows customizing their servers by using ISO snapshots. They also offer real-time monitoring, managed and unmanaged solutions, apps, and scripts library.

Other features and benefits:
instant upgrades without downtime;
automatic night backups;
custom ISO.
Server location: USA, Netherlands

Ready to choose your plan? — Go to
Hostwinds hosting
Want to read some more information — Go to Hostwinds review
#5 – InMotion – Best "SSD" Ghost Hosting
InMotion was the first who actively provided the use of all-SSD servers and a smart routing network for fast and seamless hosting. It offers free cPanel and server managing with updates and patching, cloud infrastructure, enterprise-grade operating system, and real-time redundancy. You can also get a 90-day money-back guarantee.
Other features and benefits:
real-time redundancy;
free server management;
unlimited databases.
Server location: USA

#6 – BlueHost – Best Scalable Ghost Hosting
BlueHost provides control and flexibility for your Ghost environment. You can use seamless migration, CodeGuard backups, and SiteLock security. BlueHost provides a free domain name for the first year, 24/7 support, and a 30-day money-back guarantee. It uses KVM and OpenStack to guarantee instant scalability for your resources.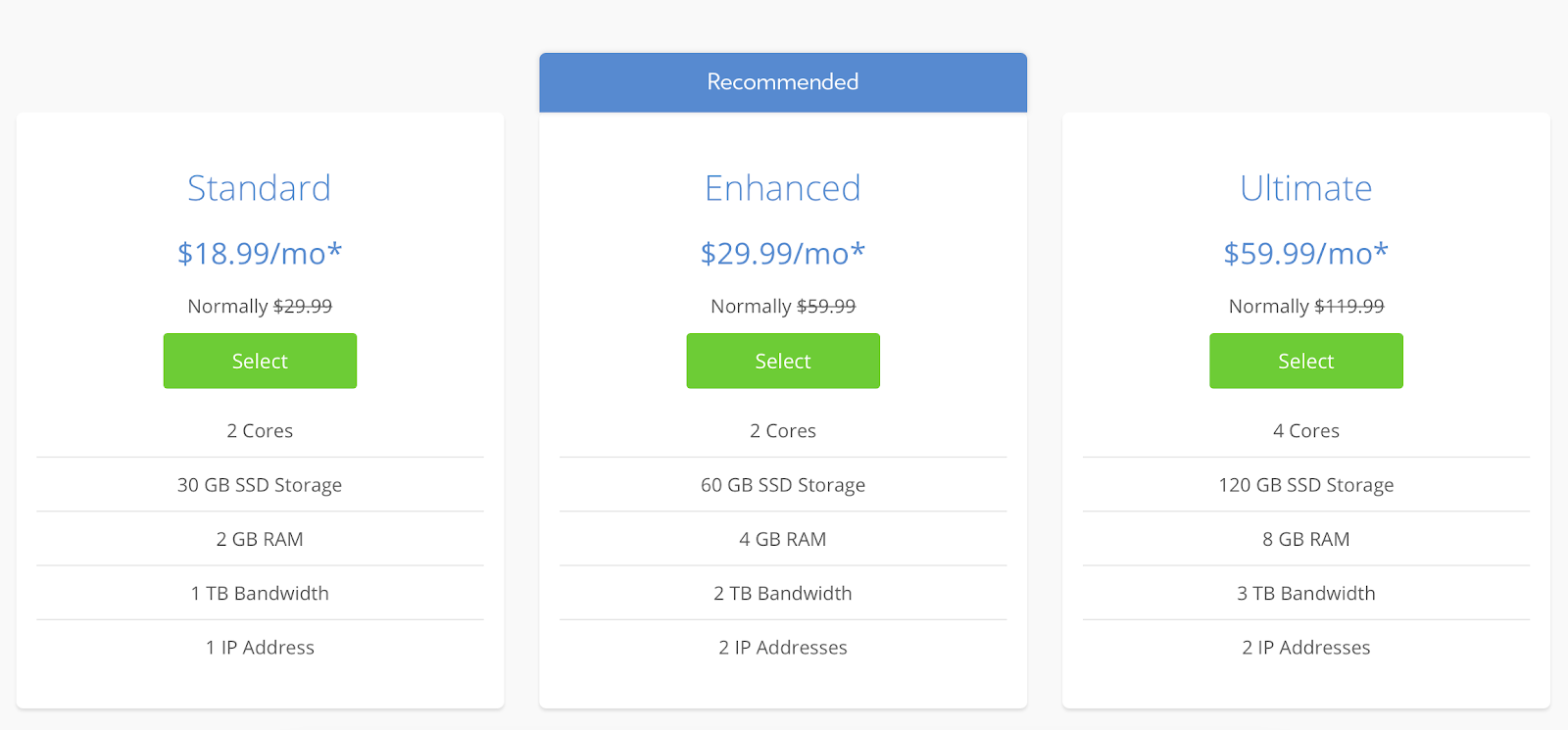 Other features and benefits:
unlimited bandwidth;
seamless migration from shared plans;
managed 24/7.
Server location: USA

Ready to choose your plan? — Go to Bluehost hosting
Want to read some more information — Go to
Bluehost review
#7 – HostGator – Best "All-inclusive" Ghost Hosting
You might hear about HostGator as the website builder but now its functionality is quite wider. It includes web hosting, website builder, and domains. Here you can order different types of hosting. For example, VPS, shared, or dedicated hosting. Service provides a 99.9% uptime guarantee and tools for both newbies and professionals, including scalability. HostGator exists since 2002 and has a good reputation on the market.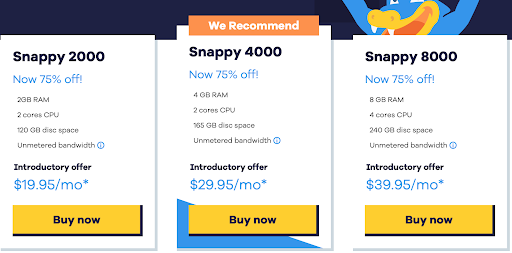 Other features and benefits:
free domain, script transfer, and MySQL;
weekly backups;
complete customization.
Server location: USA

Ready to choose your plan? — Go to
HostGator hosting
Want to read some more information — Go to HostGator review
Web Hosting
Server location
Customers
Storage
Control
Pricing / mo
Trial
A2hosting.com
Review
USA, Netherlands, Singapore
200,000
Unlimited
cPanel
$4.90/mo
30 Days
Interserver.net
Review
USA
50,000
Unlimited
cPanel, Direct Admin, Plesk, Custom panel
$4.25/mo
30 Days
Hostpapa.com
Review
Canada
150,000
Unlimited
cPanel
$4.95/mo
30 Days
Inmotionhosting.com
Review
USA
320,000
Unlimited
cPanel
$4.99/mo
90 days
Siteground.com
Review
USA, United Kingdom, Netherlands, Singapore
1700000
20 GB
custom
$3.95/mo
30 Days
Web Hosting Comparisons
If you still have doubts about what to choose, you can compare different services one by one. It's pretty hard because at first glance they are similar. So, we wrote detailed articles with a comparison of different tools. After reading you'll have an idea what service suits your personal or commercial blog.
Useful Hosting and Seo Tools
Hosting checker – Find out where the website is hosted and who is hosting it.
Website down – Check if the website is down right now for all the users or only for you.
Speed test – Check the speed of the current page and see what you can improve to make speed higher.
Expired domain checker – Get domain expiration date info to see if you can buy it or not.
Website safety – Find out if a website is safe.
Domain availability – Find available domain names for your website.
Is Ghost Better Than WordPress?
It's hard to say what is better. Both tools have their own advantages. Ghost and WordPress are open-source tools. Both are flexible, reliable, and secure. And both you can use to create a convenient personal or commercial blog.
Now let's have a look at the differences. WordPress is written in PHP and Ghost in Node.js. Ghost is more focused on blogging while WordPress allows you to create very different websites. Ghost has native tools for SEO and WordPress needs additional plugins. WordPress is more popular and has a bigger number of themes. But Ghost is faster than WordPress and supports Markdown. Thus, if you're looking for a blogging service, Ghost will be better because it's created for blogging. But if you need a fully-functional website, you might try WordPress.
Are there free ghost hosting providers?
Almost all the ghost hosting providers we've listed have free plans or trials. Some of them have special offers and sales. But unfortunately, there are no totally free service providers. You can choose a not very expensive plan or check special conditions and promotions.
What are the costs of ghost hosting?
As you can see from our list, there are different prices. They depend on the tool, the features you need, plan, and special offers. In general, prices start from $4-5 for basic plans. The PRO plans will cost you from $40 to $100.