Analyze All Website Pages in One Window
Step 1. Add domain to start site crawling and find technical errors on each URL
Easy Filtering and Sorting
Pages' filtering by specific technical errors
All Errors in One Place
Analyze all website pages for technical mistakes in one place
7 Minutes for 1 Website
Get the message about the finishing of crawling only in 7 minutes
100 URLs for FREE
1 domain and 100 URLs are available to evaluate website auditor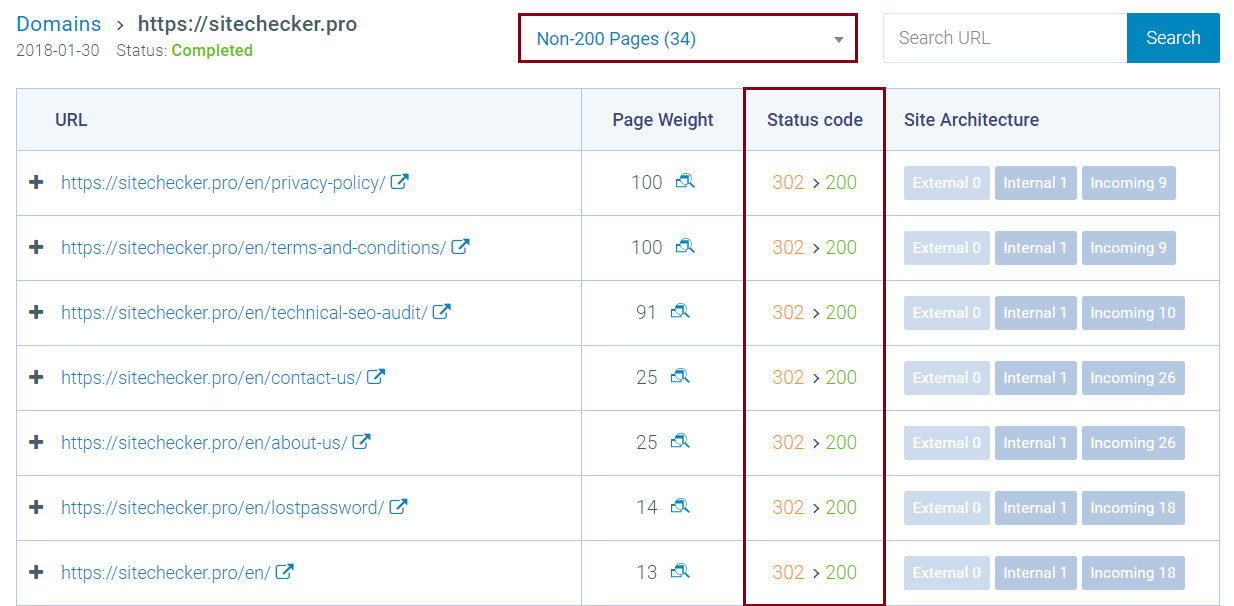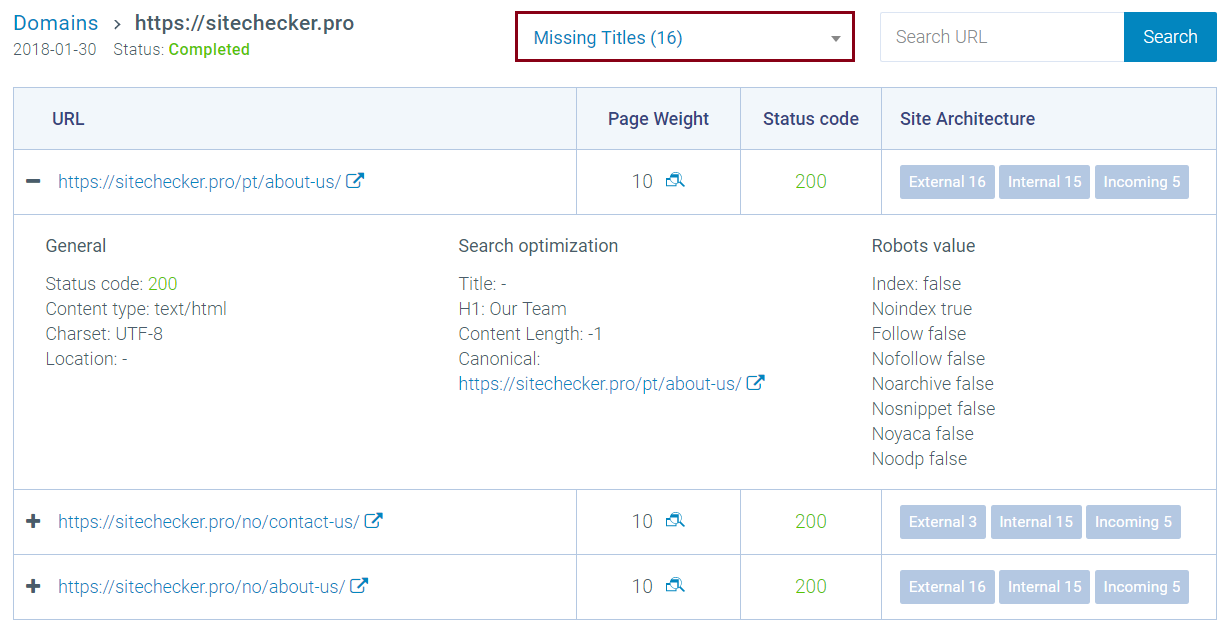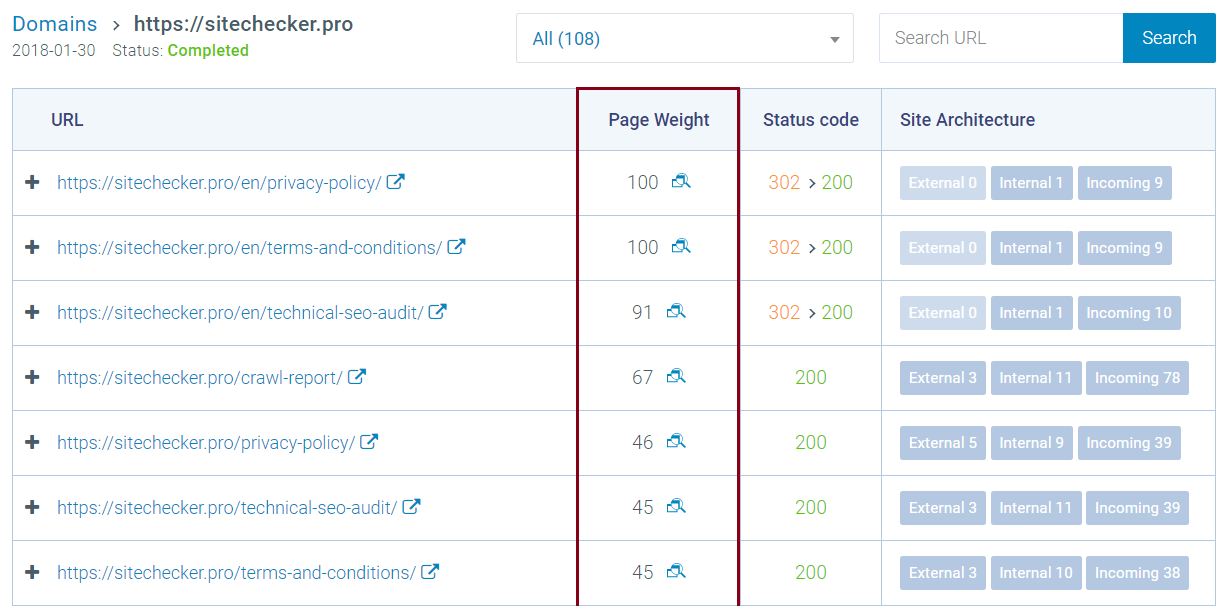 Audit your website internal Page Rank
Analyze which weight each page has. Delete from index unimportant URLs and optimize your internal links structure.
Search any URL by text or type of a technical error
No matter how big is your website. Convenient search by URL and type of mistakes will help to make your website ideal step by step.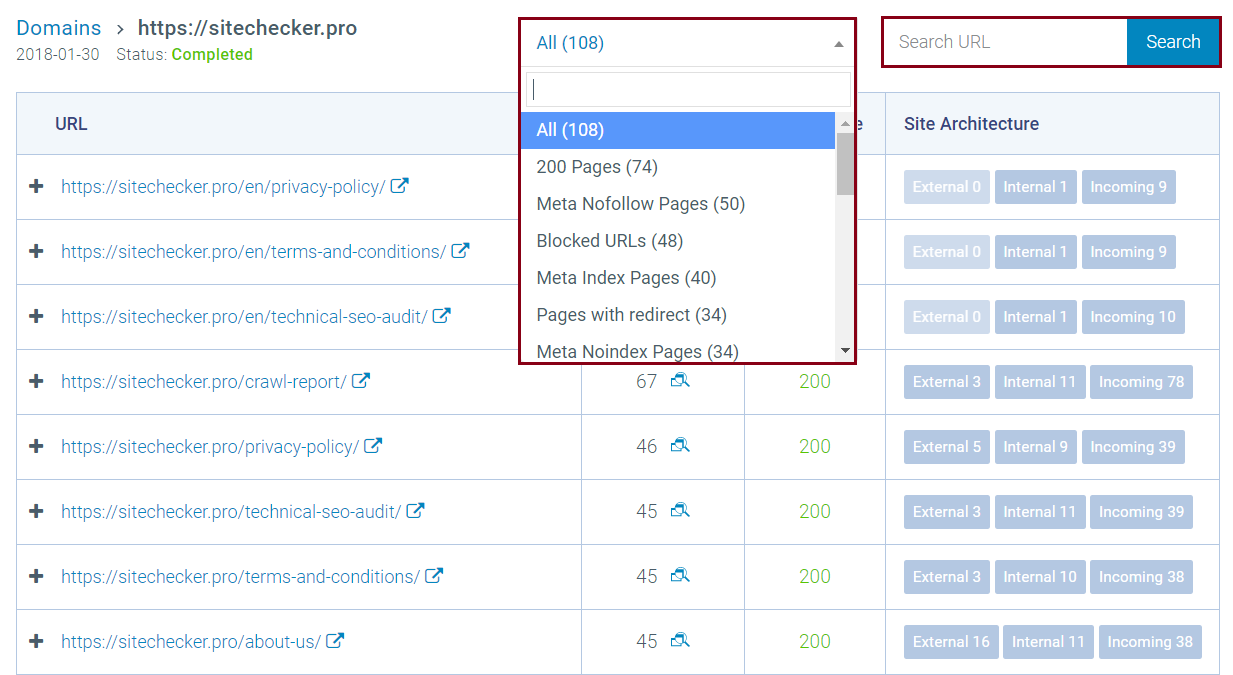 FAQ
What is the difference between On-Page Audit and Website Audit?
On-Page SEO Checker
analyze many technical parameters for only one specific URL. Website Audit Tool checks all existing URLs on the website.
What is the step-by-step algorithm of working with site crawler?
Add your domain to website crawler
Wait the message about finished the crawling on your email
Check the collected results. Find the critical errors and fix them at first
Pay more attention to your TOP landing pages (which gives the most of traffic, sales)
How do you calculate the Page Weight parameter?
Page Weight parameter is calculated depends on PageRank algorithm, but only for internal links on your website. You can learn more details about this formula in
original article
of Sergey Brin and Lawrence Page or
Ian Rogers guide
.