White Label SEO Platform Your Customers Will Love
Sitechecker helps to turn your leads into customers. Spend less time on SEO tasks management and demonstrate the value your business brings to them.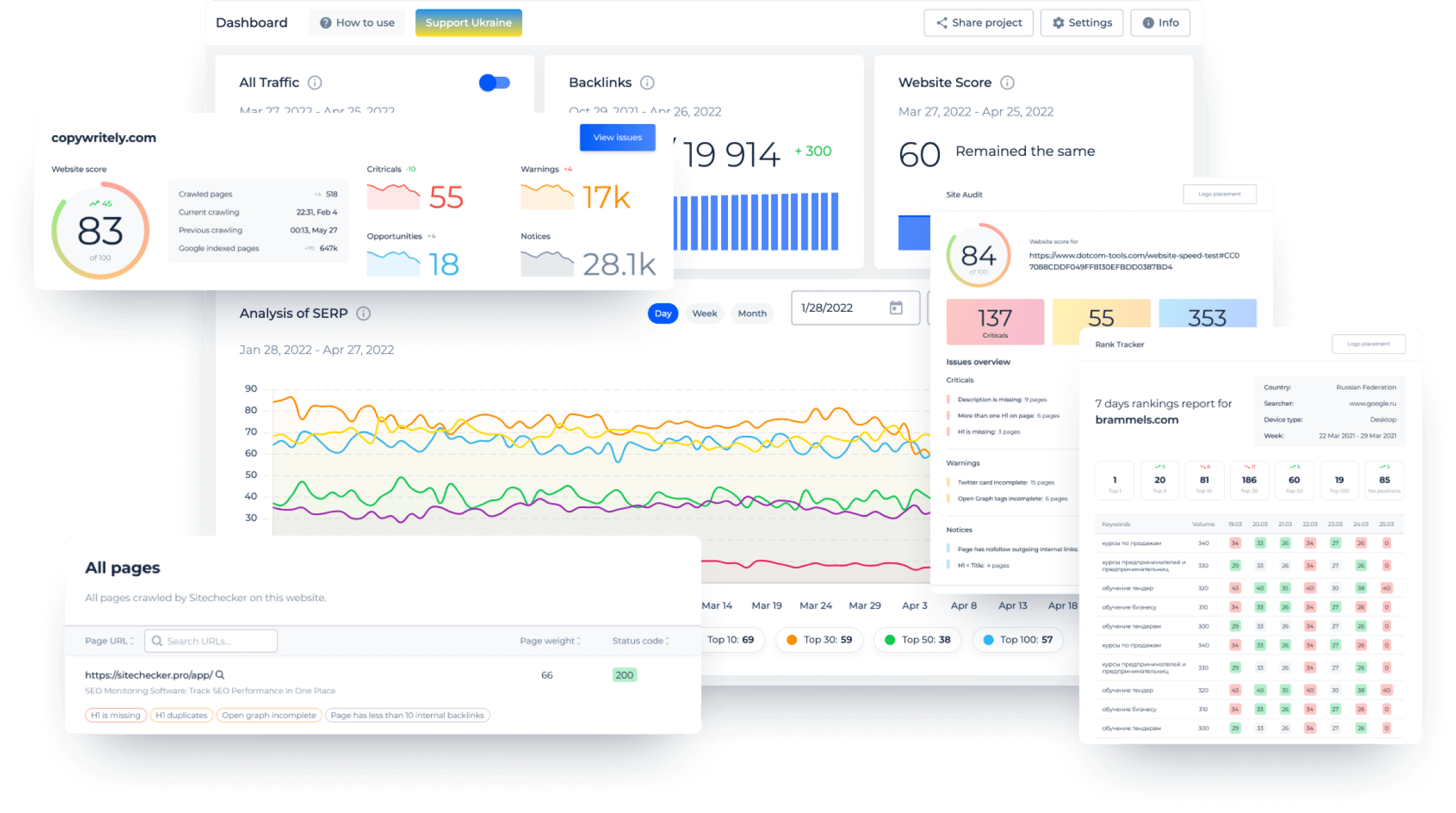 Trusted by 1000+ teams
You are going to love Sitechecker!
Web design & development agencies
Implement SEO requirements in your website building flow. Track whether new versions of websites improve or worsen keyword rankings and user experience.
Digital marketing agencies
Start testing SEO services for customers even without strong expertise. Help website owners improve their UX and increase conversion rates.
SEO agencies and freelancers
Get a prioritized list of landing pages and keywords to work on first for every client's website. Monitor your link building and SEO specialist progress.
The white label platform includes
Site Audit
Start with the customer's website analysis to find technical and content issues that should be fixed first. Explain to the customer how a specific issue impacts website rankings or user experience and how you will fix it.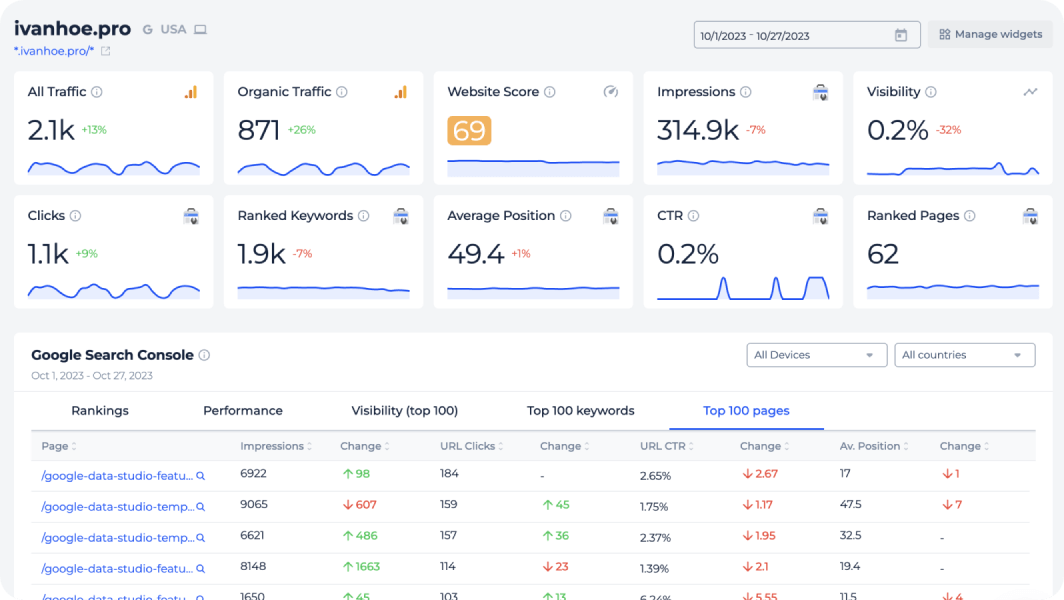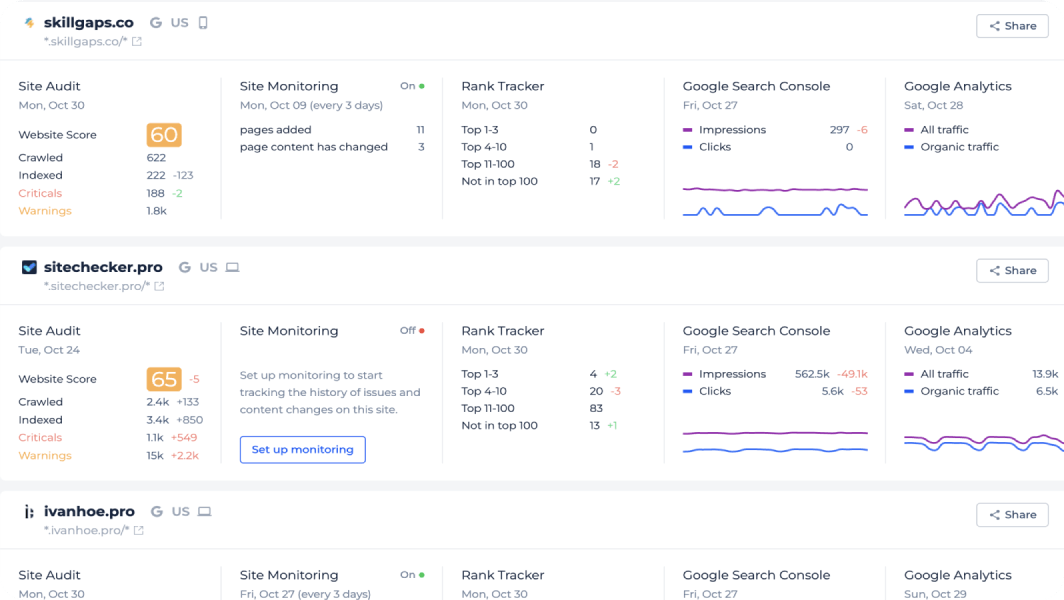 Site Monitoring
Let a customer know what work you've done on a website: which issues you fixed, which pages you added, how you rewrote meta tags and content on landing pages. Monitor websites for availability, robots.txt changes, and noindex directive changes so that you can act fast when developers, marketers, or content managers make a mistake.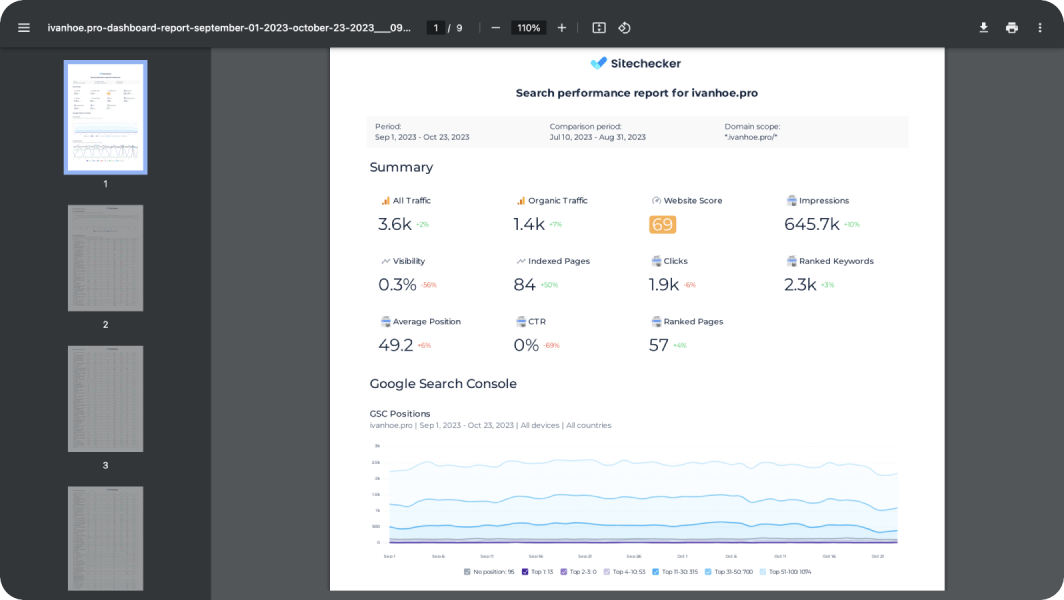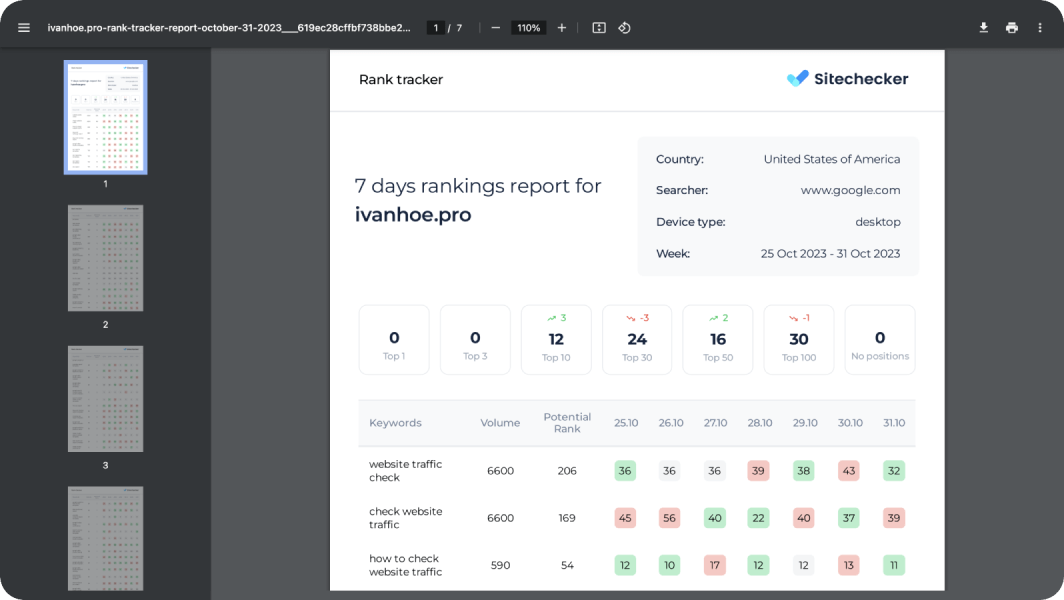 Rank Tracker
Get suggestions on which keywords to track for every website. Set up tracking and daily or weekly email notifications. Demonstrate to customers how specific keyword rankings grow after the implementation of your tips.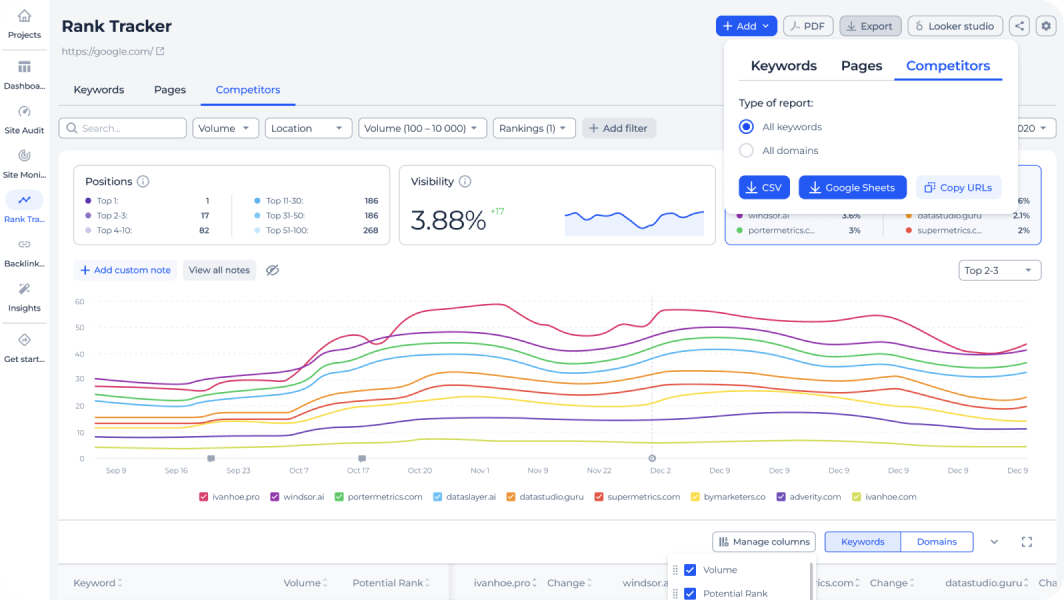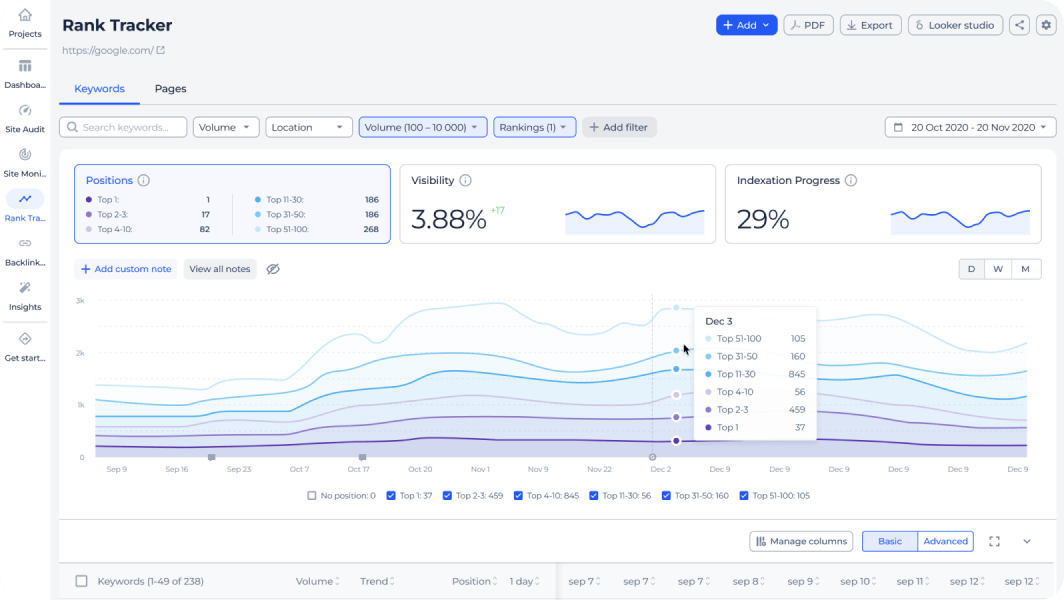 Backlink Tracker
Control your link building specialists and partners, ensuring that backlinks were indexed and have the right anchors. Demonstrate to customers which backlinks you've built and how they impact landing page rankings.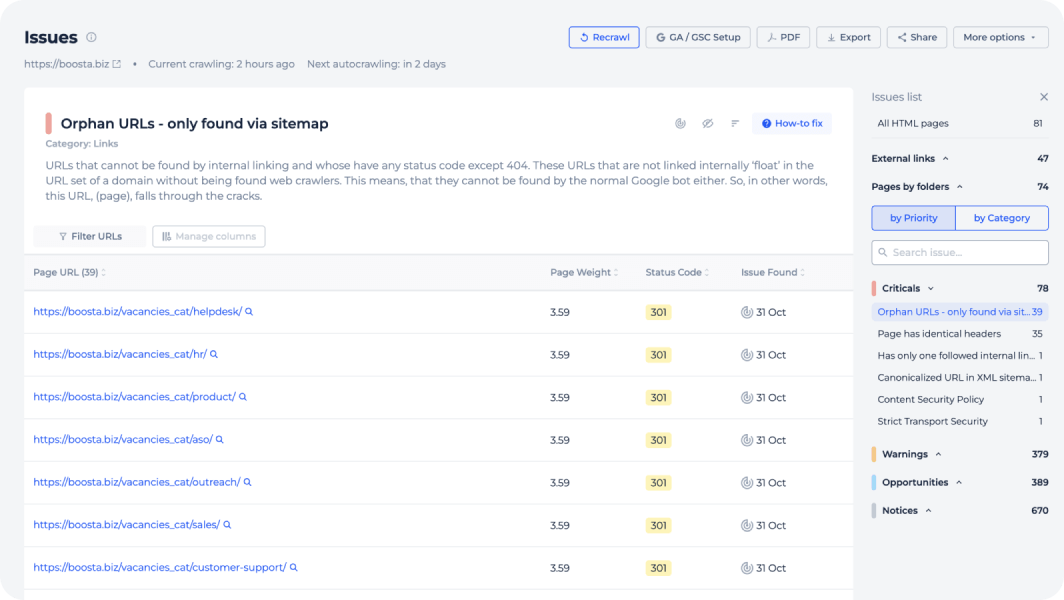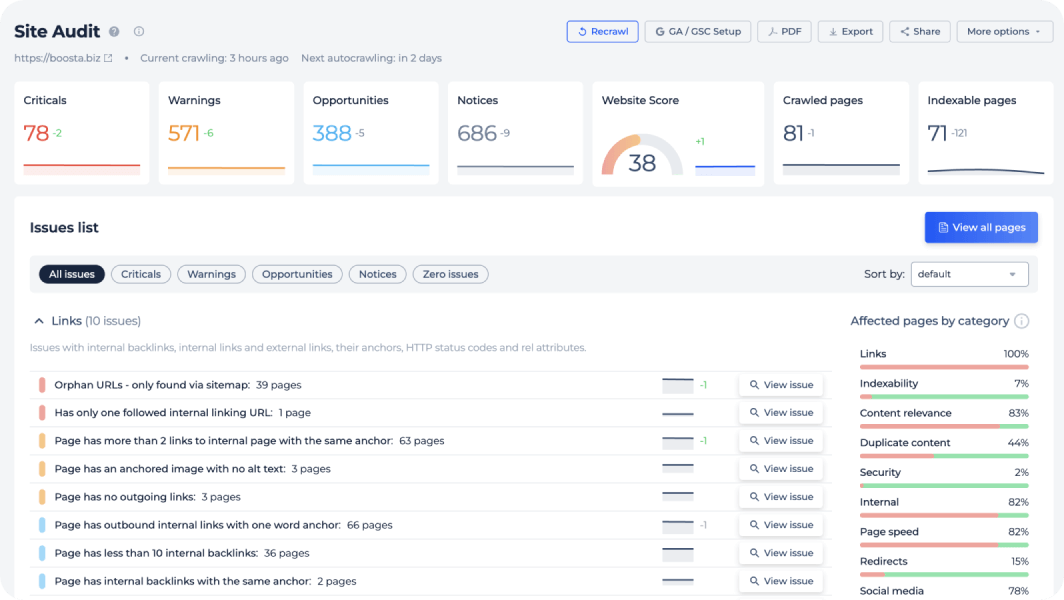 SEO Dashboard
Get a quick overview of the most important SEO metrics for all clients' websites. Use the project dashboard to dive into the details and research changes in traffic, conversions, and the ranking of top keywords and top landing pages.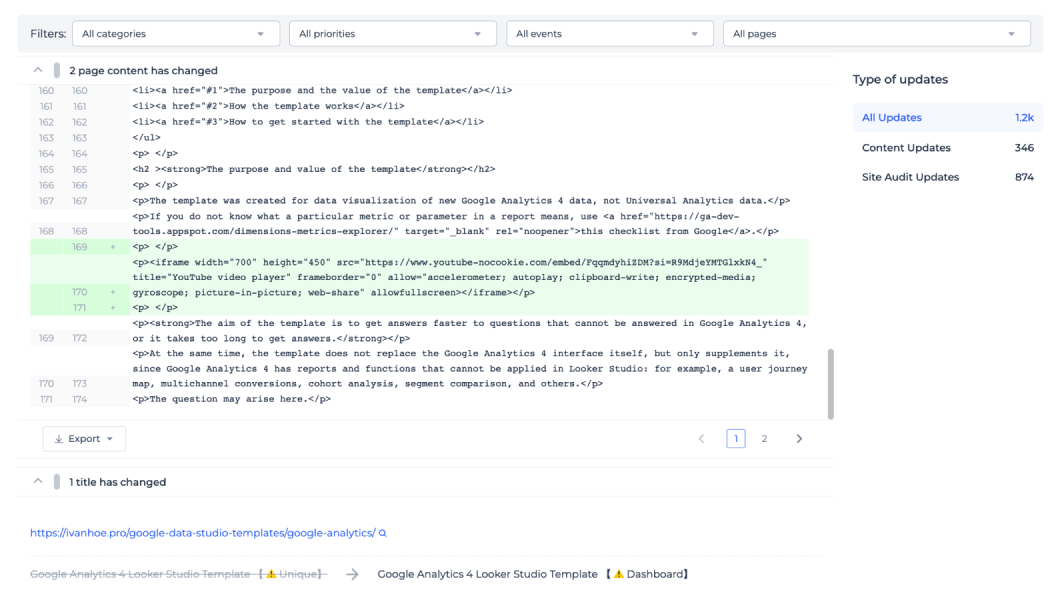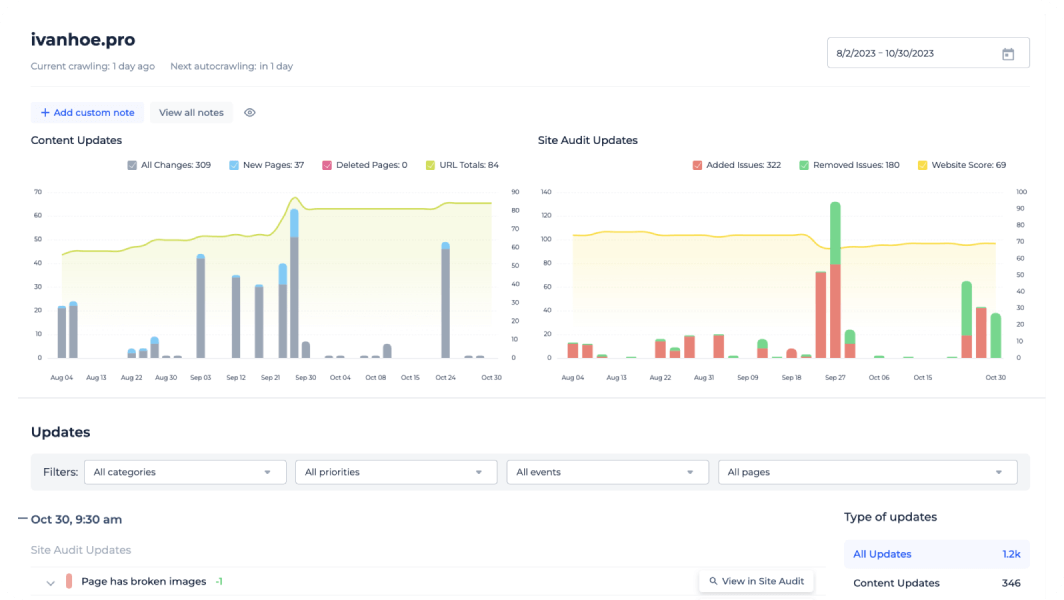 SEO Reporting Tools
Export customizable reports to Google Sheets, in CSV and PDF formats. Add your company logo to brand all PDF reports. Use automated reports as a tool for both lead generation and to prove that your work has value for a customer's website.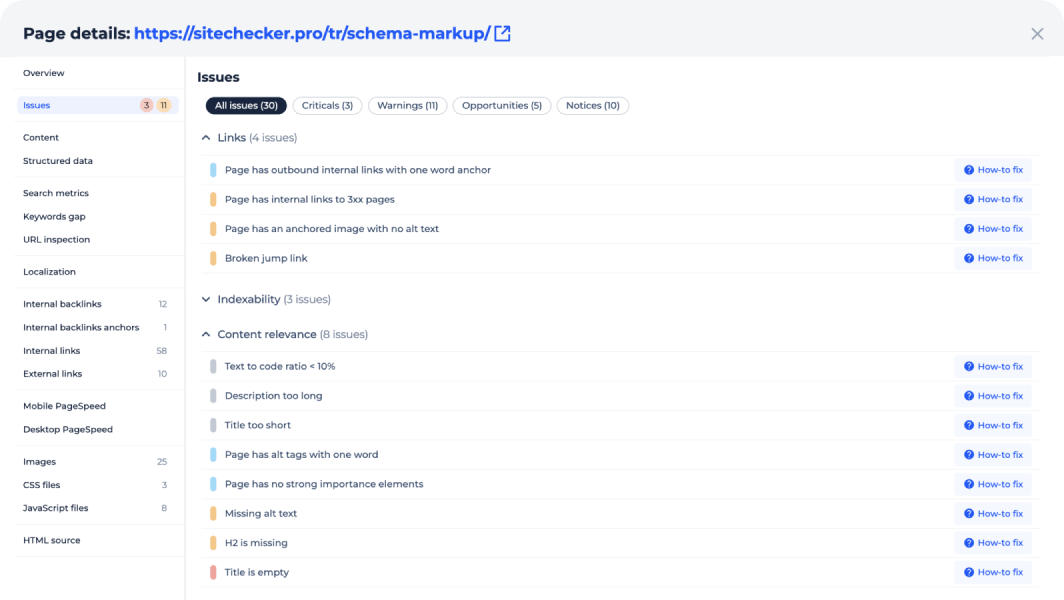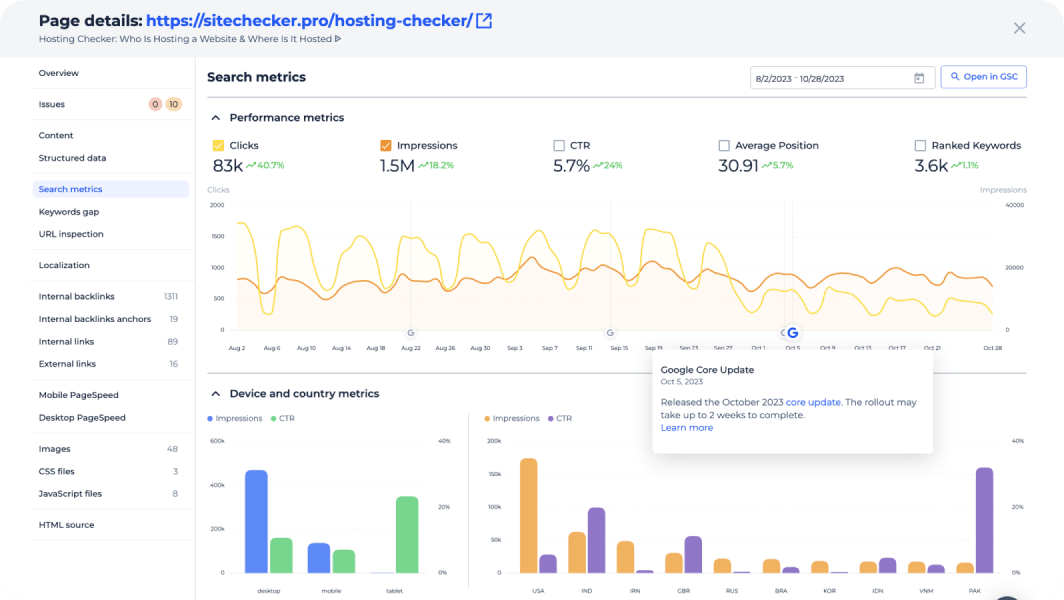 Insights
A unique tool to evaluate landing pages' organic search traffic and revenue potential based on lost conversions and lost revenue metrics. Just connect GA and GSC properties and wait a few minutes. Bring customers first results in a week, improving the content and fixing issues in top landing pages by potential.
User Management
Invite your employees to work with projects and clients to monitor your progress. Share projects by link for quick access with no need to sign up.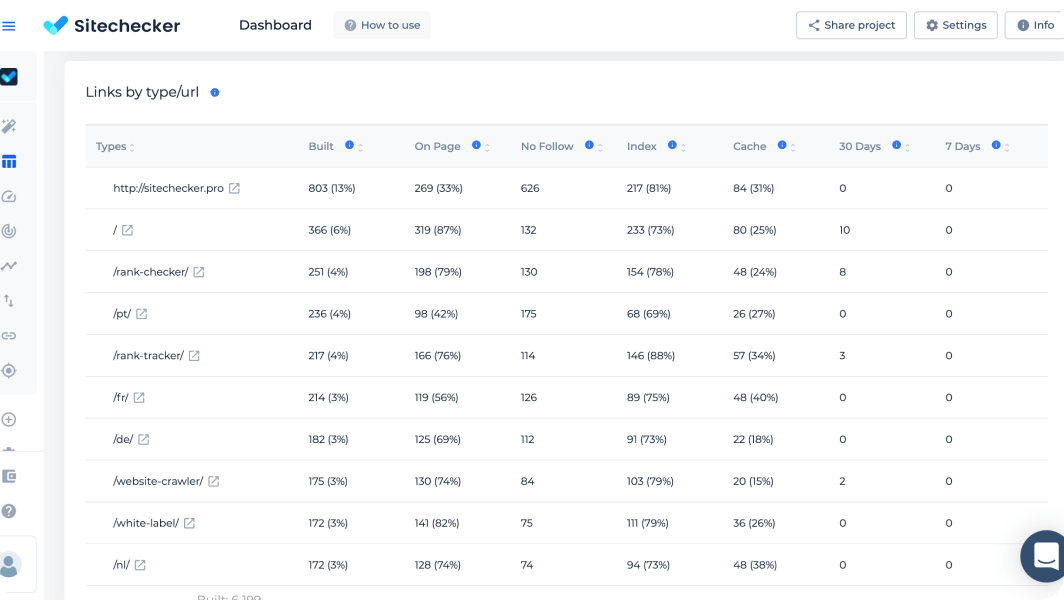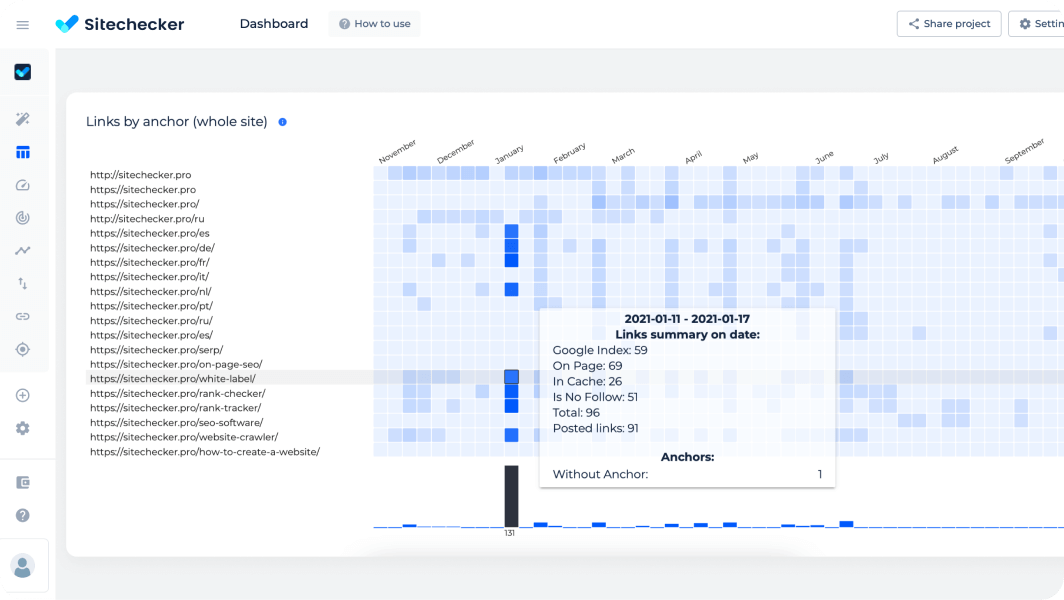 Join 300+ agencies growing with Sitechecker
All of our clients are growing after we use the platform. For instance, our client Hospital Amazônia had a growth of more than 13.500 impressions from March to September.
My сlient's website had several technical and speed issues that Sitechecker helped us to identify in an easy way. I was able to assign those issues to my web dev so he fixed them. After the implementation, the website started getting more leads because the speed improved significantly. As a result, +40% website traffic growth and + 1 happy client.
What users are saying
Data supplied as of 09/20/2023
Frequently asked questions
Can I use an app on a custom domain with my logo?
We have no such option now, but plan to develop it in the future. If you are interested in this feature, please vote for it in our
roadmap.
Can I invite users not just to a project, but to the whole account?
Currently, you can invite users only to a project, not to an account. To work with projects regularly, invited users should create their own accounts. However, they can stay on a free plan and work with unlimited shared projeсts.
Grow your agency with Sitechecker!