Marketing and Advertising
Agency
Europe
SMB
Since 1997, the Dutch agency
Vuurwerk
has been surprising their clients with original concepts and applying these, without any barriers between on- and offline. However, they were always interested in improving their customers' Google rankings by that increase their awareness and revenue. They started to test Sitechecker for its effectiveness and optimization of SEO workflow 1,5 years ago. Now they automate all SEO processes using the Premium Sitechecker plan and satisfy their clients with skyrocketing organic traffic and new leads. Let's dive right into their story!
The Challenge
One day they decided to say 'yes' when the client asks for SEO and deliver SEO services even if it wasn't the main part of their business. Then they faced the next challenges:
prioritization of websites fixes;
automation of SEO reporting;
the long process of SEO website audit.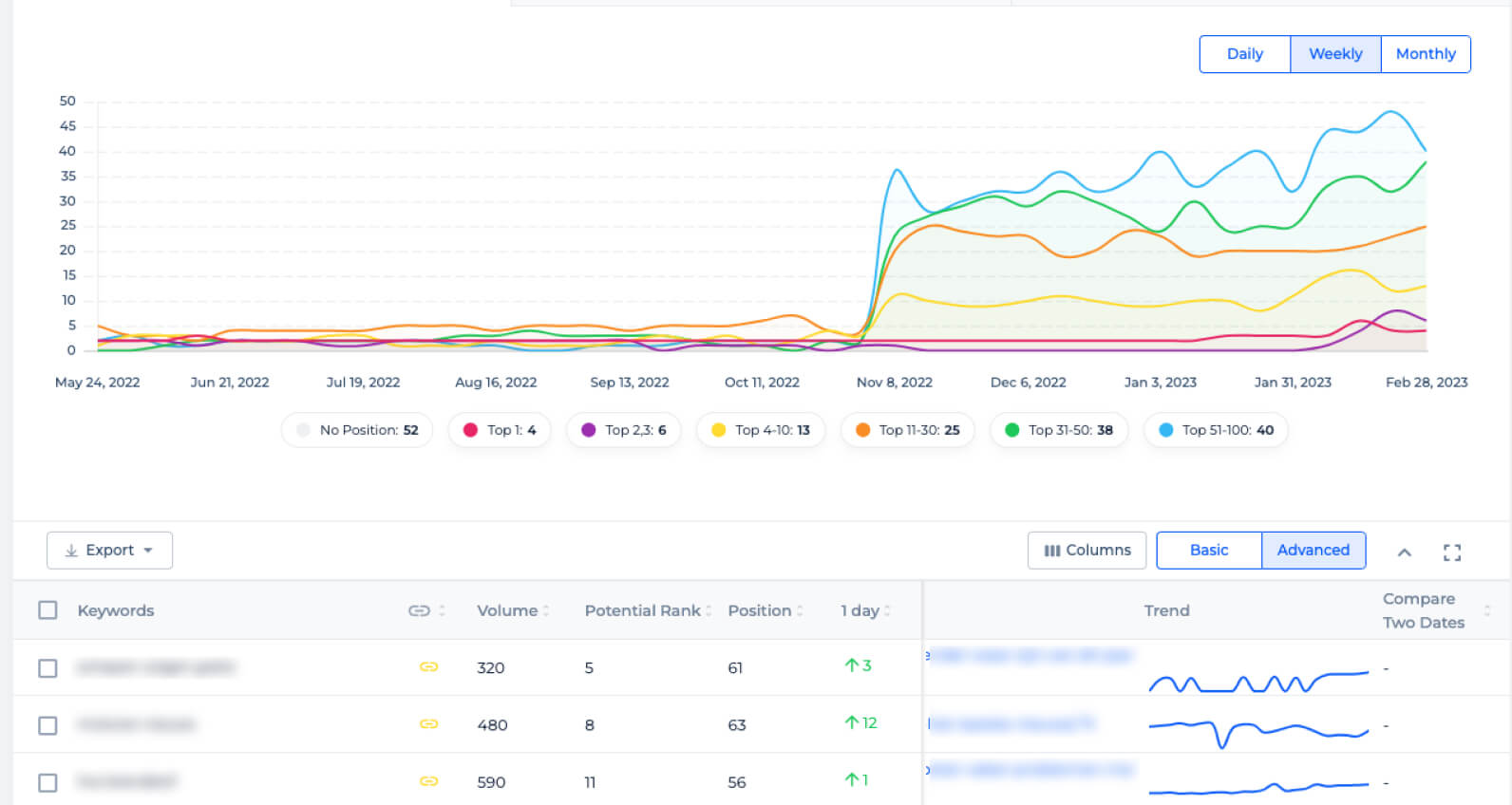 The growth of keyword positions
The Solution
It was a great decision to diversify the services of the agency and make a holistic approach using all our expertise in branding, strategy, web design, storytelling, SEO, and entire digital marketing for our clients. Sitechecker was the tool that help us to set up our SEO processes.
Now, we monitor all important metrics in one dashboard and prioritize the SEO fixes using only one tool which saves really a lot of time for analyzing and testing new hypotheses.
One of our favorite features is email alerts. Using Sitechecker, we are sure that we will be the first people who know that the client's website is down or something critical happened.
The Results
Vuurwerk agency started to use Sitechecker 1,5 years ago. For agency the benefits of using Sitechecker are multiple:
Significant time savings (Sitechecker reduced the time spent on client's websites from 20 hours/week team to 10 hours/week)
Got a strong quality control mechanism to keep track of their clients' websites 24/7
+20% organic traffic for almost all client's websites
If you want to create awareness online, you have to keep improving your website. Sitechecker is the perfect helptool with practical tips to do that. Step by step.