How to find all pages on a website
Here and there you may be searching how many pages a website has. It could be your own or somebody's site that you needed to check. If it is your own site, it is easy to find the number of pages by looking into your CMS. If the site isn't yours, at that point you may get estimated pages with some tips. Here we will look at three different ways to discover how many pages on a website.
1. Look at XML sitemap file
Your sitemap would prove to be useful when investigating the number of your website pages. If you don't have a sitemap, you can utilize a sitemap generator to produce one for you. You should simply enter your domain name and the sitemap will be produced for you.
2. Utilizing site: Operator
Open Google and enter the next search question by replacing the site name with yours:
site:sitename.com
You will see the results like underneath the number of all website pages in Google. In spite of the fact that this may not be the actual amount of site pages, it gives an idea about the number of indexed pages on Google.
3. Search Console
Like "site:" operator, Google Search Console has a variant to see the total number of indexed pages on Google. Open Search Console account, find "Google Index > Index Status" menu to see the total number of listed pages.
How does website page counter work
Our Website Health Checker crawls the website starting from a homepage. URLs that cannot be found by internal linking won't be counted as pages. After crawling finishing you can see the number of detected pages on the website, as at the screen below.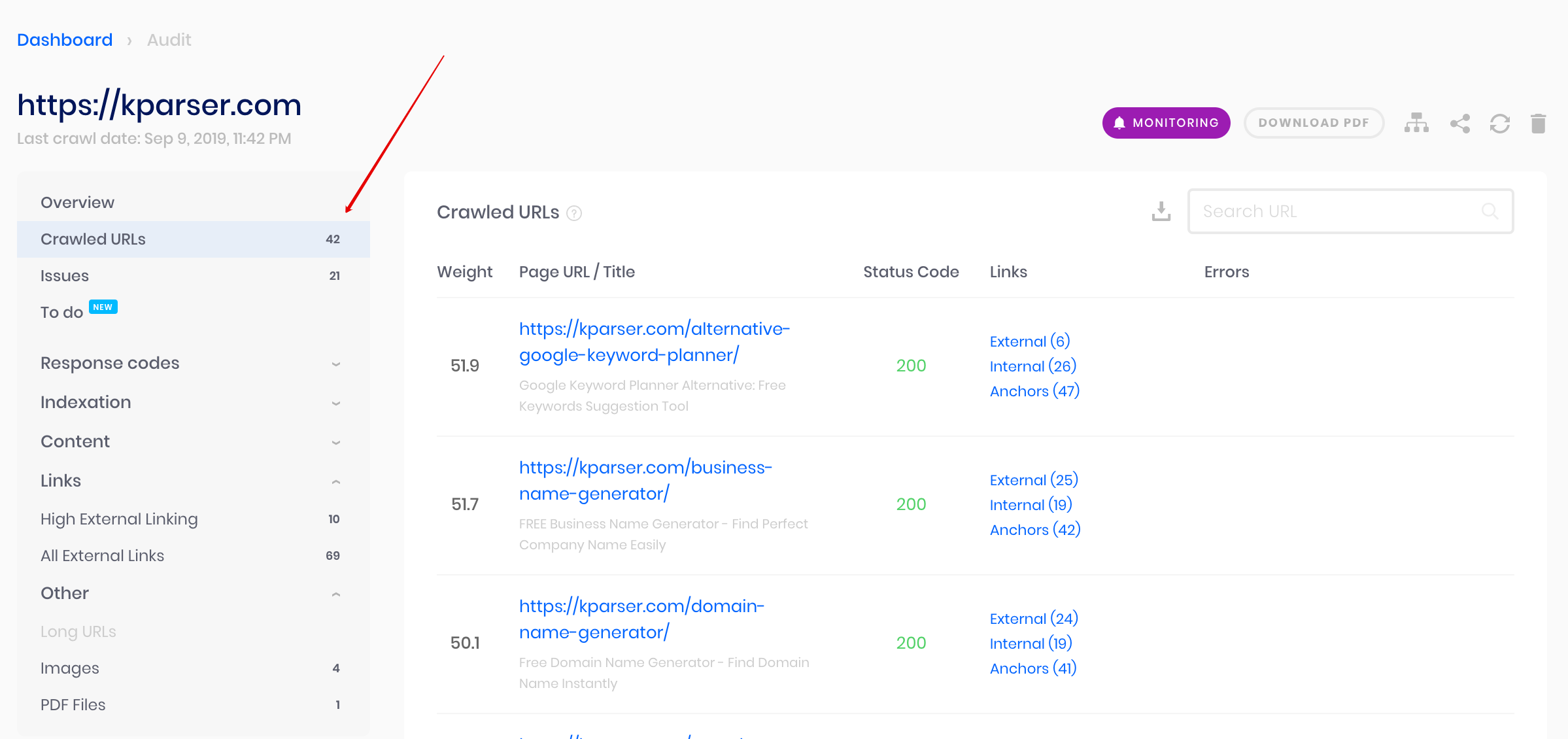 When do you need website page count
You want to find all pages on competitor's domain.
You want to clarify how many pages your own website has.