SERVER4YOU has been a part of GoDaddy hosting since 2017. SERVER4YOU has been in the Web hosting industry for more than ten years. SERVER4YOU hosts over 30,000 servers and more than 2,000,000 domains in their data centers in the US and Europe.
Let's take a closer look at the functionality and performance of this hosting in our server4you.com review!
SERVER4YOU Pros & Cons
Now we will quickly go over the key pros and cons of this server4you hosting review.
Pros
Cons

Modern Data Centers

24/7 Support

550 Gbit/s

Unlimited traffic

Ready to use in 60 minutes

cPanel

Low prices

Big Selection of Operating Systems

Monthly Subscriptions

No money-back guarantees

Slow speed
SERVER4YOU in Brief
Characteristic
Information

Uptime guarantee

99.9%

Support options

phone, email, live-chat

Hosting plans

Dedicated, Virtual Dedicated, Virtual

CMSs

CentOS
Debian
Ubuntu
Windows Server
Plesk

Uplink providers

Deutsche Telekom, Level 3, Global Crossing, cogent, DE-CIX, and others

Starting price

$5.00 a month
When to Use SERVER4YOU
Well, it's a good option to start promoting your business on the Internet for a small price. Starting at five dollars a month, you can get your server and dedicated performance to keep your site up and running. It is reliable hosting that can be a great option for first-time users.
The lack of complicated settings and the simplicity of the interface will help any user to understand. However, you should keep in mind that there is no knowledge base.
Therefore, if you have any questions or problems, you won't be able to solve your situation on your own without the help of the support team. Nevertheless, you can always conveniently contact the company's specialists and get a quick response and help.
When Not to Use SERVER4YOU
Notice, if SERVER4YOU receives complaints about DMCA, they will inform you and ask for the relevant content/sites to be removed. If no reaction within 24-72 hours, SERVER4YOU may block the server related to the complaint.
Be extremely careful. When you receive a warning from the service administration, you should respond as quickly as possible; otherwise, it can lead to unpleasant consequences. Your site can simply be blocked. All the efforts to promote it, in this case, will be wasted, according to server4you reviews.
SERVER4YOU Performance
SERVER4YOU data centers are located in Strasbourg and St. Louis and are state-of-the-art, independently verified, and certified. It means that you can use this hosting service no matter what part of the world your customers are in.
Let's take a look at some key facts about SERVER4YOU's performance.
Webserver – Apache

Nginx 

SSHD
MTA – Postfix, Qmail, Exim

POP3 / IMAP – Dovecot, Courier
MySQL / MariaDB server

PHPMyAdmin

PHP 5.x / 7.x 

PowerPanel, PowerReboot, PowerRecovery, PowerRestore, PowerBackup, PowerSnapshot, PowerUpgrade, PowerFirewall
As you can see, the performance here is quite high. With this hosting service, you can solve all the basic tasks of your business. Thanks to servers' locations in different parts of the world, you do not have to worry about stable access to your site from anywhere in the world.
SERVER4YOU Speed Test Results
Site loading speed is a key factor in search engine rankings. The faster your site's content loads, the more users and search engines will like the site. To check how fast the content loads, we used popular services. By the way, you can also use these services to check the speed of other servers.
Here are the results:
| Test | Average Loading Time |
| --- | --- |
| GTmetrix test | 5.9 s |
| Pingdom test | 3.25 s |
| PageSpeed Insights (Google) | 4.7 s |
Sites on this hosting will not load very quickly. Note that the more content on the site, the longer it will take to load. This is a significant disadvantage. For such a price, you can find another hosting service that will load faster.
Compare these results with other popular and cheap providers, and you will see for yourself how much server4you hosting loses in speed. In any case, the decision is up to you. However, this is a big disadvantage.
SERVER4YOU Uptime Guarantees
Constant website availability is a key metric for achieving great promotional results. Your hosting servers need to be available at all times so that your customers have constant access to your site. Popular market leaders among web hosting companies guarantee almost 100% website availability.
As for SERVER4YOU, the official website of the company has no information about Uptime Guarantees. Therefore, we decided to clarify this issue with the support service.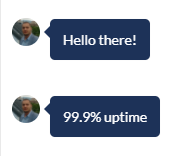 99.9% is an excellent indicator.
As you can see, SERVER4YOU provides high Uptime Guarantees to its customers. The company understands that circumstances may arise that will cause the site to be unavailable for a short period. Nevertheless, in any case, the problems will be fixed in a short time, and your site will be available again.
Keep in mind that the availability of the site directly affects the site's ranking in search engines. If your site is unavailable at some point in time, you will lose your ranking. Keep an eye on website availability!
SERVER4YOU Server Response Time
Another critical indicator that affects SEO is how fast the server gives the first byte of content to your user. Server Response Time directly affects the ranking in search engines, so you need to pay attention to this indicator when choosing a hosting provider.
To check the Server Response Time, we will use a special service called Bitcatcha, which compares many hosting companies' results and gives them a score. The check is free so that you can see the results for yourself.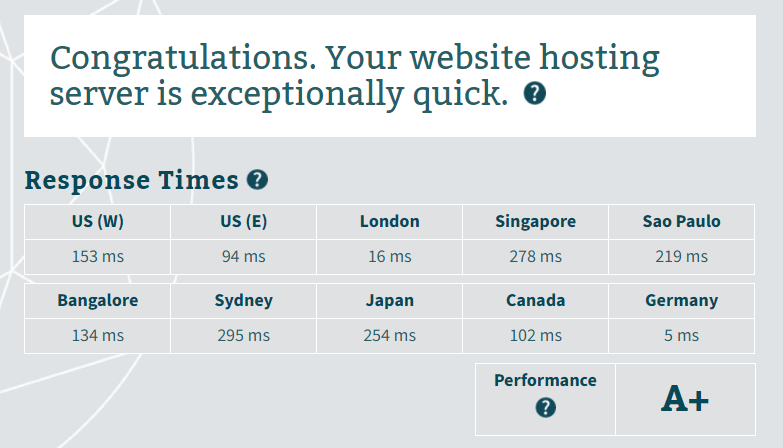 What kind of performance would be considered good? Google considers sites that load faster than 200ms to be fast. In the screenshot of the results, you can see how fast SERVER4YOU loads. Bitcatcha gave a
grade of A+
, so it's an excellent result.
SERVER4YOU Site Migration
You can easily switch to using this provider if you already have a website. All you have to do is leave an email ticket. It is fast, free and very useful.
SERVER4YOU Features and Pricing
Here you can take advantage of one of three server4you hosting plans. Dedicated, Virtual Dedicated, Virtual Servers are for you. Servers are 100% self-managed by company customers. Choose the right option for you and start work right now.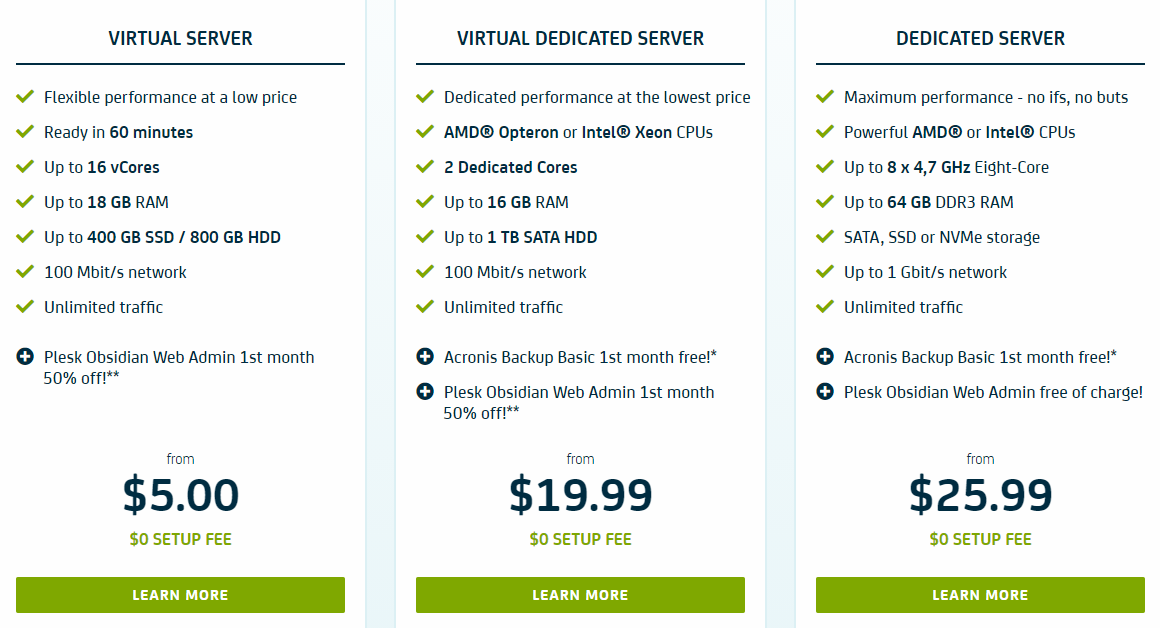 Dedicated hosting
You will have full access to manage your server yourself. Unlike Shared Hosting, here, you will receive all performance and power exclusively for your business. If you need help, you can contact the support team for a quick solution to your issue or for additional advice on choosing a plan!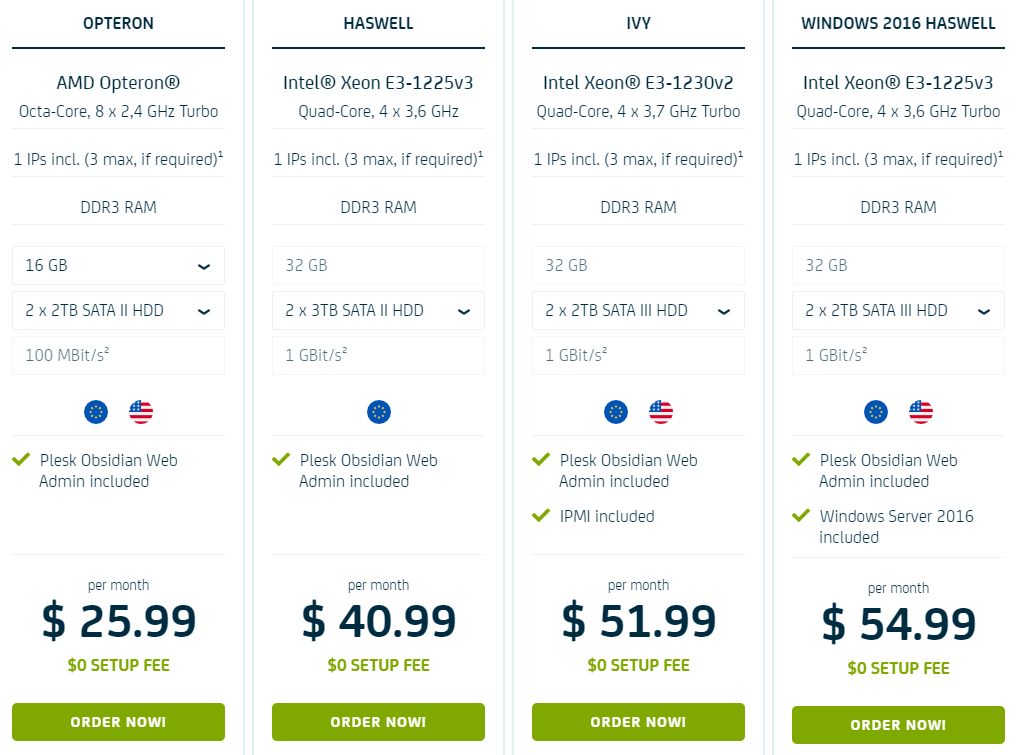 The performance provided will depend on the plan you choose. The amount of disk storage and the maximum capacity processor you'll get if you choose the most expensive plan for the Windows platform.
Virtual Dedicated Server (VDS)
Virtual Dedicated Server with all the advantages of dedicated servers – with dedicated CPU cores, RAM, and hard drives. With these products, the performance will never be throttled or shared under any circumstances.


VDS guarantee, above all, constant performance which you would normally only get with dedicated servers, also for extremely power-hungry web applications. Of course, a VDS is ideal for use with Windows 2019.
Virtual Servers
The power depends on what you plan to run on your server: sometimes, it is better to choose a dedicated server instead of a virtual one. For example, if you value guaranteed resources that are always available to you. Read through the offered features to make your final choice.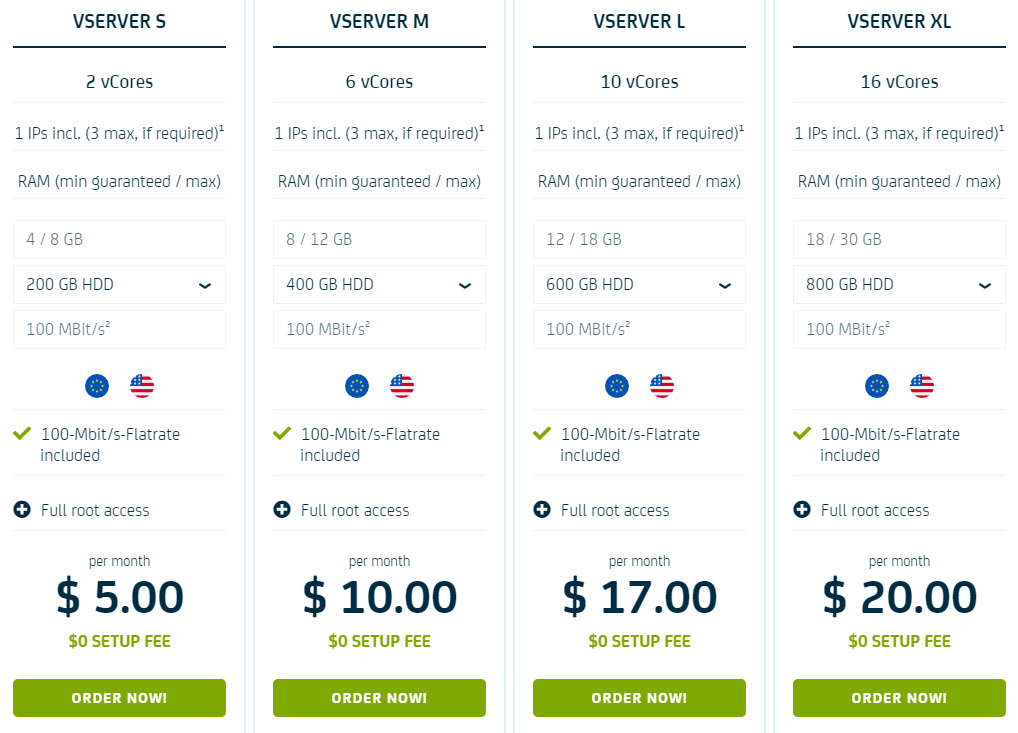 Security Features
Well, the security of your server is a key indicator of how much your ISP cares about its customers. Security measures are necessary to ensure that your site's data and your customers' data are protected. If you are interested in specific security features, we recommend choosing a hosting service with security features in mind.
As for security from SERVER4YOU, it presents to customers:
SSL-certificate installation (you provide Private Key and certificate)

VPN – OpenVPN, PPTP

SSL encryption
These are standard security measures. SERVER4YOU only offers DDoS on the DataCenter level. Unfortunately, SERVER4YOU doesn't provide such for the dedicated / VPS themselves.
Also, they can filter certain traffic, or due to an attack, SERVER4YOU shut down the machine, let the attack pass and reboot it back up again to prevent any potential damage to software/hardware.
Support Options
The care of the company's customers lies with the specialists, who will help you solve the problem quickly. You can contact SERVER4YOU support by phone, write an email, or use the online chat on the company's official website.
We decided to check for ourselves how fast the support specialists are in the online chat. A specialist of the company answered almost immediately and provided all the necessary information. Well done!
SERVER4YOU Quick Facts
| Fact | Information |
| --- | --- |
| Visits Per Month | unmetered |
| Bandwidth | unlimited |
| FREE SSL Certificate  | included |
| WordPress Pre-installed | no included |
| Advanced Features | E-mail Support, Dedicated Intel CPU Cores, Unlimited traffic |
| Free Domain | included |
SERVER4YOU Review: Do We Recommend It?
Well, it's not a bad option for beginners. According to our server4you web hosting review, if you need more features and functionality, you can find a better option for this price. Besides, the loading speed of sites on this server leaves much to be desired.
You can easily find faster hosting. Of course, it is up to you, but we would recommend you to look at other options.
SERVER4YOU Alternatives
Here are a few popular web hosts you might be interested in:
Inmotion – an excellent choice if you need a VPS.
Nexcess – the provider that supports many CMSs.
FAQs on SERVER4YOU
Can I Upgrade My SERVER4YOU Plan at Any Time?
Of course! If your business' resource needs have increased, you can easily upgrade to a more advanced plan.
Is SERVER4YOU Good for Beginners?
Yes. There is no complicated functionality, low price. This is a good option for novice users.
Is the customer support multilingual?
No, the specialists only communicate in English in the live chat. However, you can write an email and get a response in the language of your request.