Popular bloggers have successfully used content marketing for goals beyond brand awareness and the early stages of the sales funnel. Let's look at the facts:
73% engage subscribers, audiences, or leads.

64% generate sales/revenue.
Let's say even more. People manage to monetize blogs where they share their content and make thousands of dollars a month. Do you want to do the same? Then follow the tips in this article about starting a blog!
Let's take a closer look at effective suggestions concerning blogging for beginners. We hope you will find it useful.
How to Become a Blogger in 7 Simple Steps
You don't have to reinvent the wheel to get thousands of hits a day. Plenty of blogs on the web prove that simple steps to create quality and engaging content work best.
You can read the creation stories of popular blogs for inspiration. For example, Wolf's gaming blog or Ask Dave Taylor.
Everyone starts somewhere, which means that you will succeed, too. No matter how many actions you take to optimize your blog, your priority should be making it appealing to your readers.
Only through useful and interesting content will you be able to attract and hold users' attention on the pages of your blog.
It is not an easy task, so you need to approach it responsibly. What about start a blog for free?
We recommend that you stick to a simple yet clever plan on how to start a blog step by step to achieve your goal.
Here are the 7 first steps on how to start blogging and get good traffic.
Step #1: Select a perfect niche for your blog
How to set up a blog? The first thing you should do is identify a niche, a place in which your blog will occupy. It doesn't have to be a popular topic. First, sort out what you are interested in.
If you plan to increase the recognition and conversions for your business with your blog, its subject should be devoted to your company or product.
Let's say you offer employee recruitment services. Create a website and share hiring success stories, helpful tips, and non-obvious lifehacks. This content will be useful and can attract additional clients and increase your visibility.


Once you've identified a niche, you should analyze it carefully before you start a successful blog. If you want to write about technology, you probably won't discover the huge number of blogs on the web on this topic.
You should find a specialization and focus on something more narrow, for example, artificial intelligence. A precise subject allows you not to spread out and attract a specific audience to your site.
Analyze your competitors, see what they write about, and develop a unique feature for your blog. Readers won't be interested in yet another blog about technology, which will be a collection of news. You need to stand out from your competitors to attract readers.
A good way to see how your competitors and potential readers are handling a topic is to subscribe to relevant blogs and newsletters. This will help you compile a library to see what sort of content is doing most well and what opportunities exist for you. Just make sure to invest in an email client with smart filters to avoid getting overwhelmed by emails.
Step #2: Choose a blogging platform
If you are new to website creating, then a blogging platform would be ideal for you. If you want to develop your company's blog, create an appropriate section on your ready-made website. Here we are going to talk about how to start a successful blog with a blogging platform.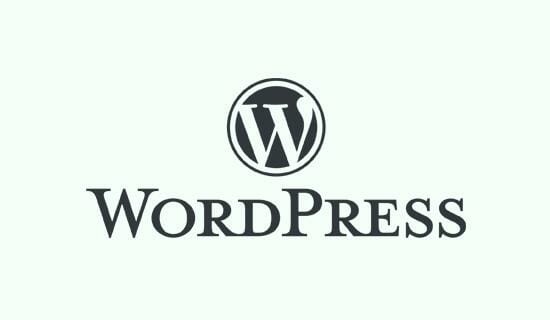 There are several popular options. The best way to create a blog is still WordPress.org. Started in 2003, WordPress now powers more than 39% of all websites on the internet. Impressive, isn't it?
With WordPress, you can be setting up a blog online completely free of charge. It's not difficult because there are many guides and step-by-step instructions. You can buy paid themes or a premium plan to increase your options.
However, at the beginning of blogging, basic features will be enough for you.
Another popular option for beginners is Wix. The good thing about this platform is that you don't need to understand the settings or have a site-building experience.
Everything here is as simple as possible and thought out just for beginners interested in how to be a blogger.
Step #3: Find the domain name
The domain name should reflect the essence of your blog. We recommend checking which similar domain names are already taken and coming up with your unique variant. The domain name should not be too long, and should not be associated with your competitors. It is also very important to pay attention to the extension.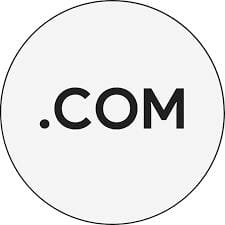 We recommend choosing an international extension such as .com or .net. If the domain name you need is taken, you can, of course, consider another extension, but it is the international option that will add credibility to your blog in the eyes of readers.
Step #4: Choose a blog hosting provider
The best way to start a blog is to choose reliable hosting. Once you have chosen a domain name and a platform to create your site, you should choose a hosting provider.
We recommend this option of hosting a blog because, in this case, all the technical settings and ensuring your site's performance falls on the provider.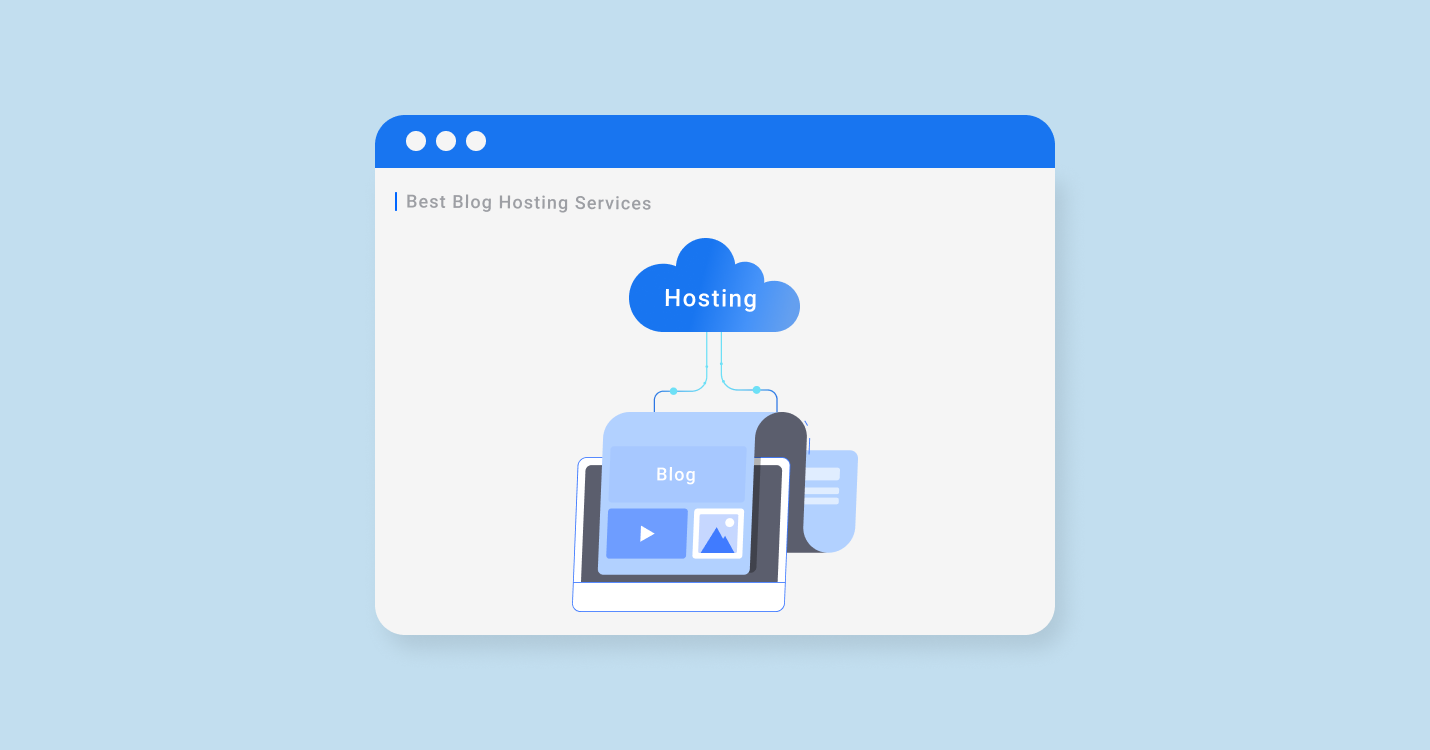 When choosing a
hosting provider for a blog
, you should pay attention to such parameters:
Uptime

Speed

Customer Support
Let's focus a little on each of the parameters. First, your site must always be accessible to readers. It means that the hosting provider must guarantee an uptime of at least 99%.
Of course, everyone has unforeseen circumstances, but the best hosting providers have additional equipment and promise their customers almost 100% availability of the resource.
Next, no less crucial is the speed of loading content on your site. It also depends on the performance of the provider's servers. Readers will not wait long for your page to load and will go to your competitors.
And finally, the customer care service. Contact them if you have problems. Specialists should always be in touch in a convenient way for you to communicate.
Step #5: Write content to create a blog that your readers love
How to create a successful blog? To create compelling content, you need to research the needs of your audience. What interests your readers? What problems and challenges can they solve with your blog?
These are important questions that audience analysis can help you solve. To do this, you need to compile a list of content topics based on online searches. You can handle this task thanks to tools like SEMrush, Ahrefs, SimilarWeb.


How to become a successful blogger? Think about categories and headings, so it is easier for users to find the content they need.
Create infographics
and
well-edited video content
to make your blog more visually appealing.
Step #6: Customize and Optimize Your Blog
Once you've created your blog and attracted your first readers for your content, it's time to take care of optimization. It is important to know not only how to run a blog but also how to optimize it.
Optimizing your site for search engines is not an easy process, but if you follow our recommendations, you will succeed. You will not even have to hire an SEO specialist. So, where should you start?
First, you need to work out a clear structure of the site with categories and subcategories. This will positively affect the search engine ranking and make it easier for users to navigate your site.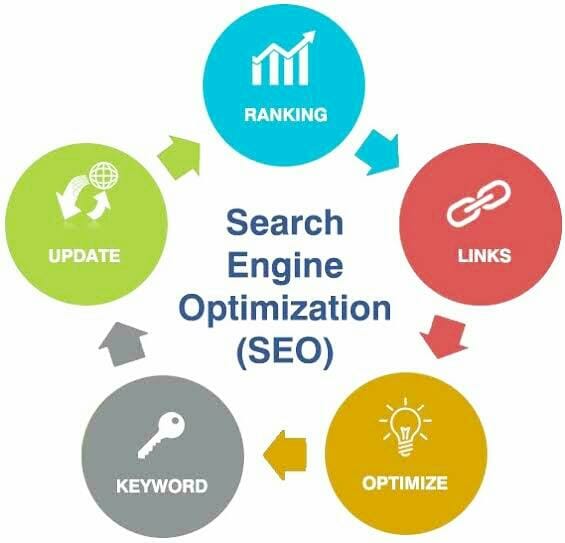 Next, make sure that your articles contain keywords that reflect users' search engine queries. This way, you can show your content for free and organically to an even larger number of potential audiences who are already interested in your topic.
Images are also more important for optimization. You can not use other people's images, as this threatens penalties and the imposition of bans from search engines. Write Alt attribute for images so that search robots ranked images in the rendering.
We've already talked about the importance of content loading speed, but we'll say it again. All images and any other content should be optimized for size so that pages on your site load faster.
To reduce the size of images without loss of quality, you can use free services, for example, TinyPNG.
Step #7: Promote, market, and grow your blog
It is probably the most interesting part of developing a blog (after creating content, of course). Even if you publish the best articles globally, they won't get you anything if you don't get readers.
Attracting readers will get your views and conversions if you blog for your company.
So how do you attract readers, and how to start a blog website with good traffic?
First, spread the word about your blog on social media. Leave a link and a call to read your articles, tell people you know. Next, you can get marketing partners. In terms of mutual posts, you can get backlinks to your resource and thus attract new readers.
We do not recommend you to spam because you can easily get a fine from search engines or even risk getting your website banned. Be cautious! Carefully choose the sites for advertising and backlinks. The traffic you receive must be of high quality and from reputable resources.
For example, you can get many useful tips on how to better attract traffic on the Blogging for business course from Ahrefs. It's a great guide for entrepreneurs and aspiring bloggers who want to improve their blogs.


You can write useful material for other big blogs in return for receiving a link to your blog in the material. For example, consider sharing something on Forbes, Silicon Republic, or other big places.
Connect Google Analytics to keep track of where your traffic is coming from and where to focus your advertising.
How to Blog: 5 Blogging Tips to Improve Your Writing
Even if you don't have blog writing talent, there are simple ways to create quality and useful text for your blog. Here are five simple steps to make your blog post understandable and useful to the reader.
Tip 1: Choose a relevant topic and proven facts
You should write about something that people are currently interested in. Analyze your competitors' content, review the news, find out today's agenda.
By choosing a good topic, you will be able to interest and hold the reader's attention. Check your facts carefully and use only credible sources.
Tip 2: Create a good headline
If you have a number in your headline, it will catch the readers' attention. 'X ways to do something,' 'Y pros and cons' – are examples of topics that can get you a good influx of organic traffic. The more concise, the better!
Tip 3: Don't publish a draft
Any text needs to be given time after it's written. Distract yourself from other tasks. Only then go back and make edits. This way, you can give your attention span time to switch, and you'll have an easier time spotting mistakes and implementing improvements for the content.
Tip 4: Use images
You can borrow images from free stock images, such as Pexels. If you have a designer on your team, then ask him or her to design some renderings for your article. Only use images that you have permission to use.
Tip 5: Use headings and subheadings
Structured text will be well-received by readers and search engines alike. Use different levels of headings, bulleted lists, and tables to present information in a more reader-friendly way.
Starting a blog: Pros & cons
However, is blogging really that good? Should I start a blog?
Let's look at the facts.
3 Reasons You Should Start a Blog
Get online recognition.

Start earning with your content.

Create a community of like-minded people.
3 Reasons You Should Not Start a Blog
If you want to make quick money, you can't do that with a blog.

Creating unique content can be difficult and expensive.

There are already many

successful blogger

s on the web, and it's hard to become popular.
How to start a blog and make money: blog monetization channels
How do you make money with a successful blog? Here are some ways to monetize your content:
Sell ads on your site to proven and reliable advertisers who are thematically close to your niche and will be of interest to your readers. For example, through

Google AdSense

.

Make the blog part of your business and sell your services and products.

Use affiliate marketing with reliable companies.

Create special projects for advertisers.
Final thoughts
Content marketing is still an effective way to drive user traffic to your site. You can greatly increase brand awareness and conversions if you start successful blogging.
As you can see, it is quite realistic to make money from your blog only if you already have traffic. That's why provide your blog with quality content in the first place!
FAQs When Starting a Blog
Is it worth starting a blog in 2021?
Yes, if you have an original idea, interesting content, and a desire to promote the blog. Make your voice heard!
How do you start a blog for free?
You can create a simple blog on the website builder. To do this, use the free plan from WordPress.
Does it cost money to start a blog?
If you can create your own content and have your server host the blog, the costs will be minimal. Otherwise, you will need to pay for content writing, hosting services, and advertising.