Every webmaster and SEO specialist knows the importance of off-site page SEO. The process of link building is the time- and resource-consuming process.
In fact, link building is the process of creating backlinks to your site. If you create high-quality content for users, you have a chance to get organic links to your articles. Backlinks are important because they affect directly on website rankings.
The list of the best SEO tools from Sitechecker:
Different tasks need different tools. The leading SEO tools that you can use for:
competitors analysis;
website authority analysis;
broken links check;
"How to find the proper backlink software for certain purposes?", you may ask. This question pushed Sitechecker's team to create such a guide for our readers. The tools we mentioned below are made by Sitechecker team and absolutely free:
Start from competitors research:
To analyze your competitors traffic and backlinks use the following tools combined with SEO software:
Traffic checker. Using this tool you can analyze traffic sources and trends, most valuable referral links, etc. Or evaluate your own website parametrs.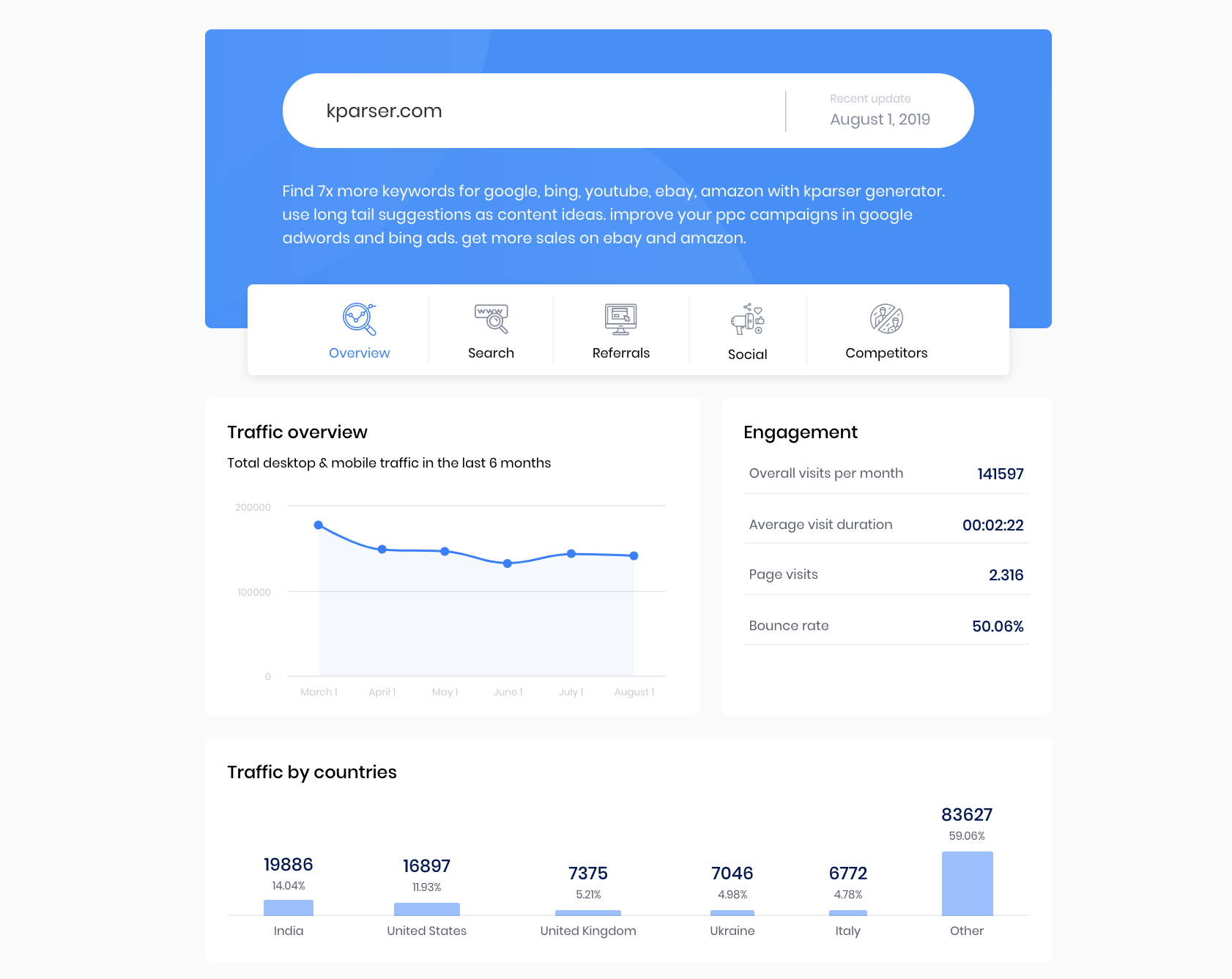 Rank checker. It will help you to check website rankings easily. Detect what landing pages have the target keywords and best rankings, and what pages don't. You will also be provided with keyword's volume, country code, CPC.

Use backlink software to verify link building campaign's success:
Backlink checker. Use this tool to check your website backlinks profile. Analyze what links can bring you traffic and good rankings. According to data received modify and improve your link building strategy.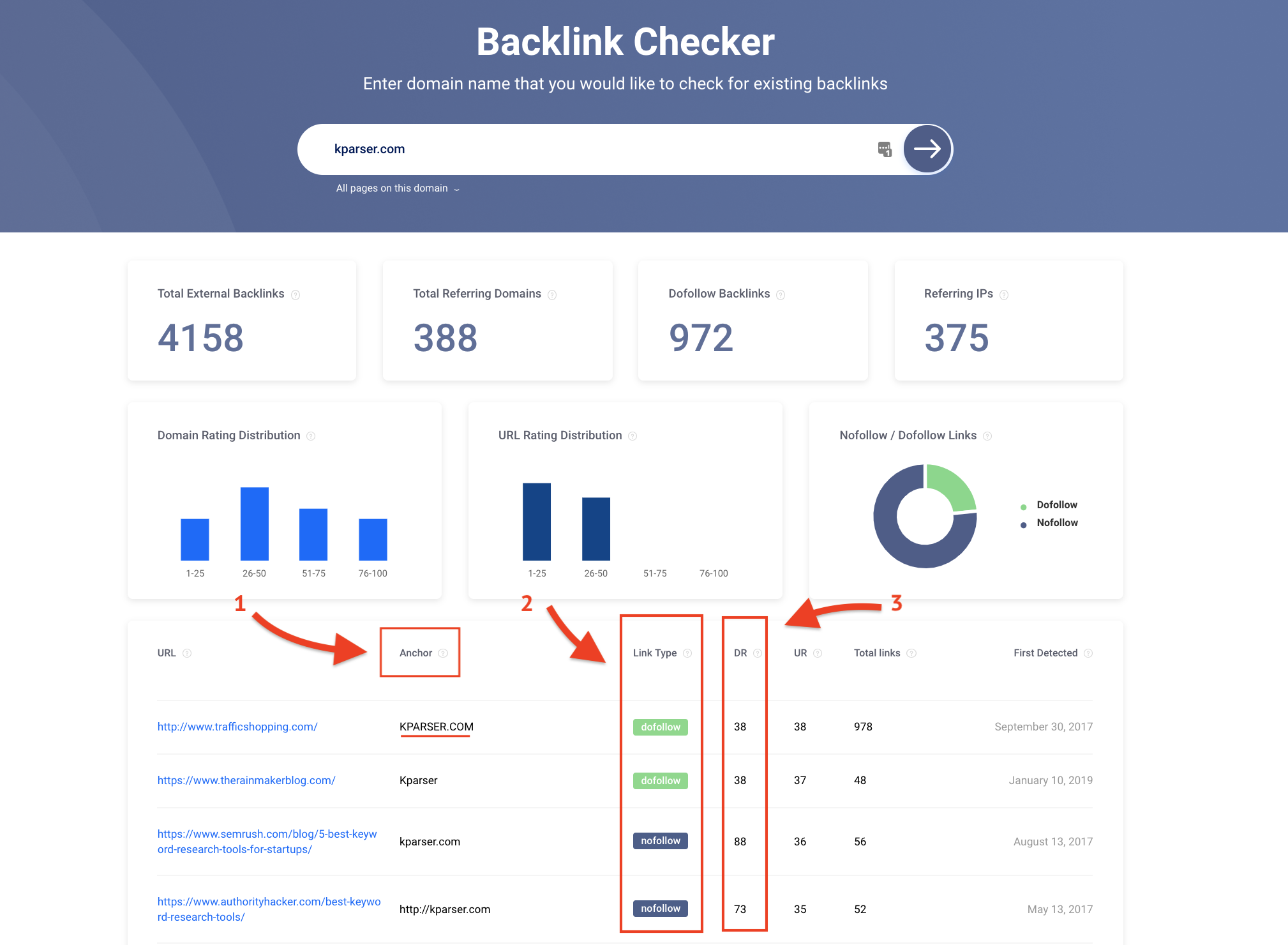 Backlink generator. This free tool creates SEO links from certain websites automatically. In fact, this is the process of creating and indexing reports from website analyzers. It helps to get free and safe backlinks to your website.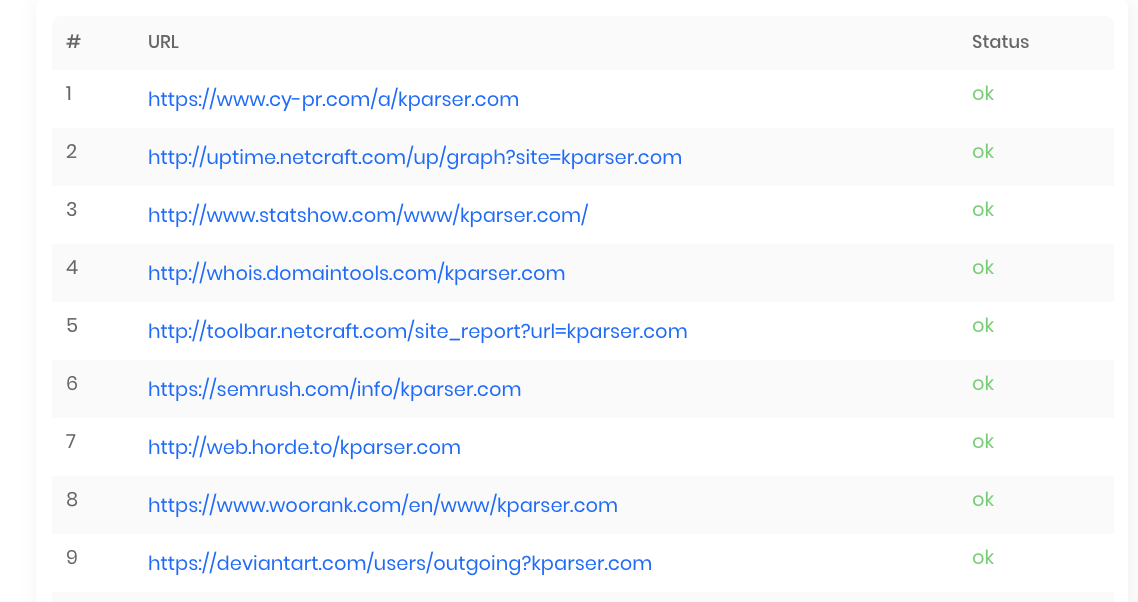 Website authority affects directly on link building:
The principle is quite simple. Search engines prefer websites with a good backlinking profile. Use tools below to analyze domain metrics of a certain website you are planning to get a link from.
Domain authority checker. It is a search engine ranking score that predicts how well a website will rank on search engine result pages (SERPs).
Domain age checker. There are domains that have already got a high reputation on a specific market. It is a good bonus as it takes much time and effort to create a good reputation at the beginning.
Moz rank checker. It provides information about the quality of backlinks to compete for top rankings in search engine results.
Ahrefs rank checker. Ahrefs calculates a specific rank of relevance and quality of your website links.
Alexa rank checker. Alexa Rank is a rating service for evaluating websites, which is based on the frequency of visits and the number of views.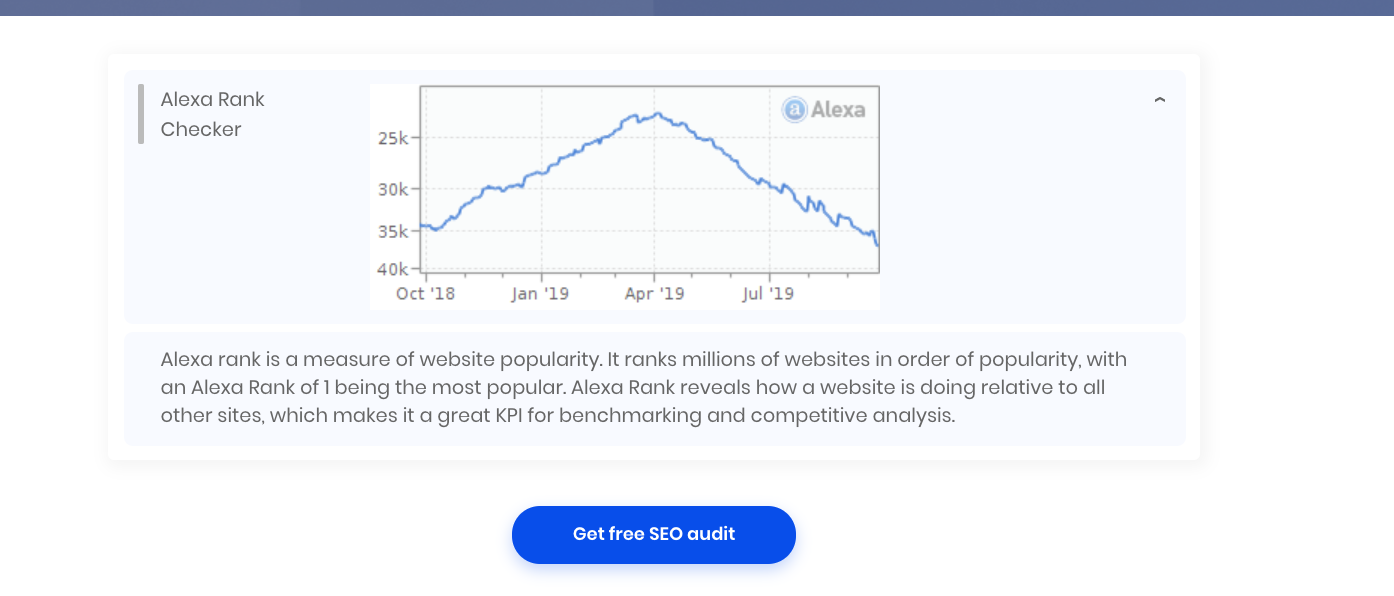 Get rid of broken links:
Broken link checker. If a user tries to access such links, the server gives the answer "the page does not exist or is not found". In fact, broken links can make a negative impact on your website rankings. Check all the internal and external links, find the dead ones, fix them and get more traffic.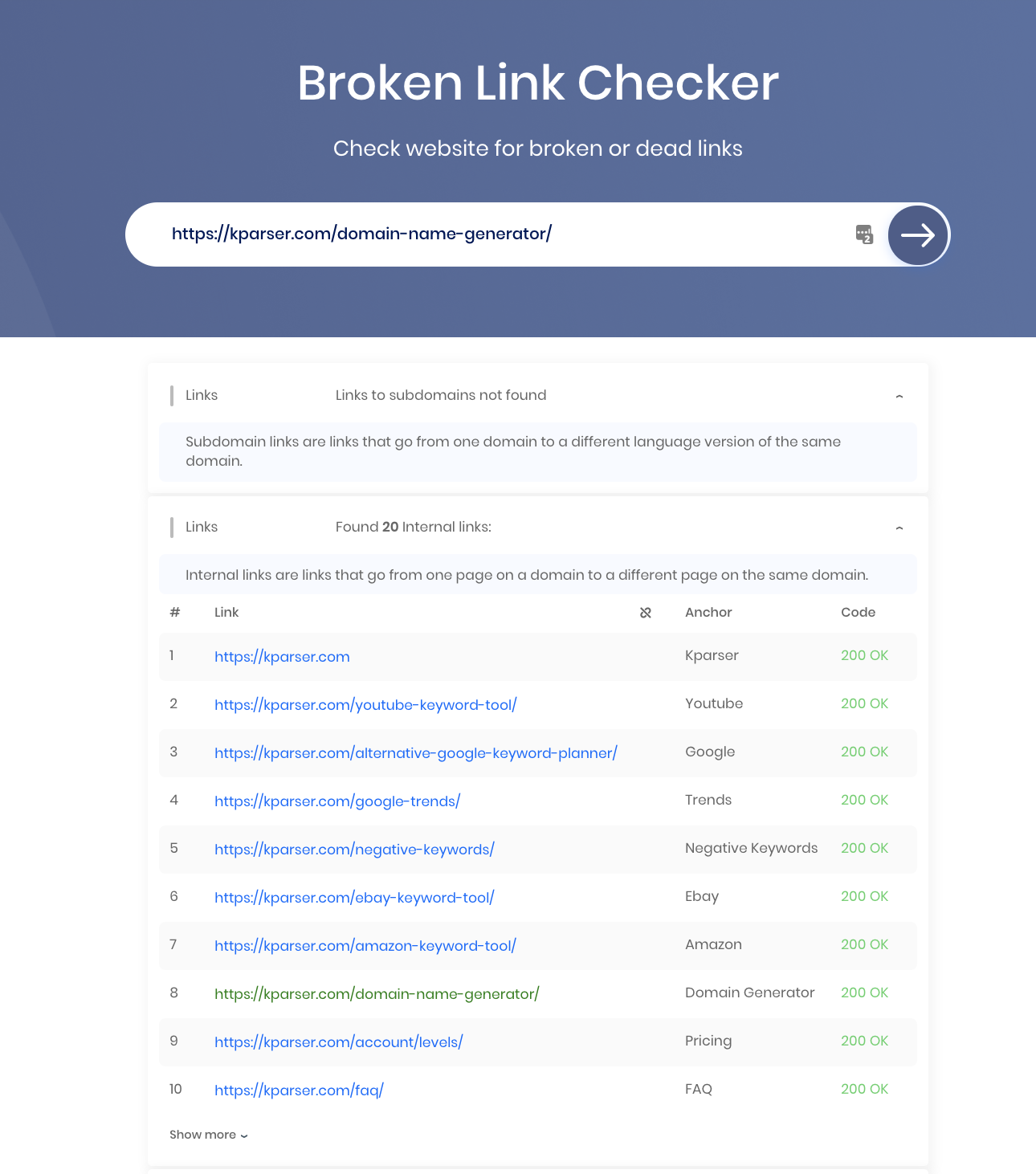 Use bulk email finder to speed up your outreach and guest posting efforts.