Explore What are Backlinks and How to Use Them in SEO
Mon, Mar 4, 2019
287916
1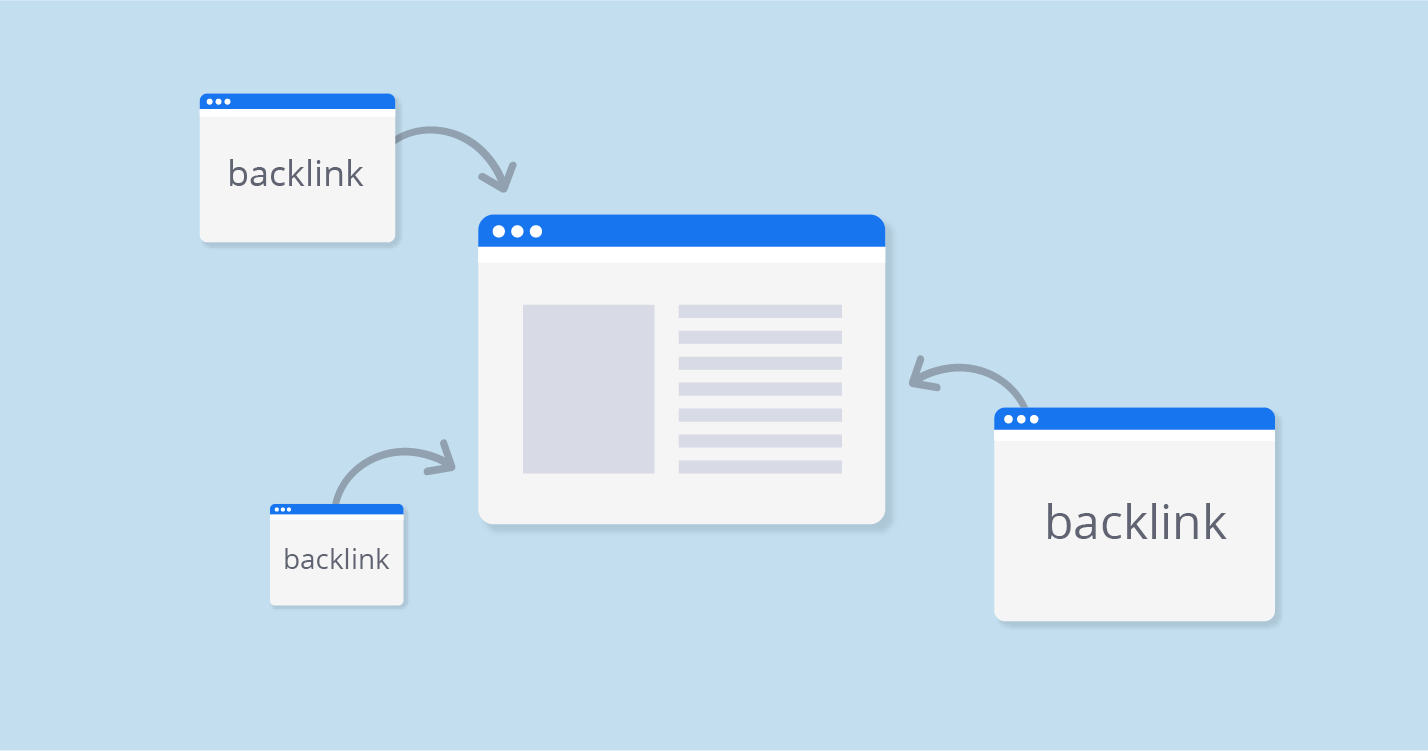 Table of contents
Backlinks: Their Meaning and Purpose
First of all, it's necessary to sort out "what is a backlink". There is no need to explain everything in detail. The main thing to understand is what it is for and how it works. A backlink is a kind of Internet manipulator. It links one particular site with other external websites which contain links to this site. In other words, when you visit external sites they will lead you to that particular site. Backlinks are used for SEO purposes to optimize a website in a proper way.
Backlinks are external links to your website. They show the transition from one site to another or from one page to another. They help to index your website`s pages correctly.
Backlinks are an essential part of SEO process. They help search bots to crawl your site and rank it correctly to its content. Each backlink is a part of a ranking puzzle. That`s why every website owner wants to get as much as possible backlinks due to improving website's SEO ranking factors. It's a type of citation or hyperlink used in the text. If a person says "to be or not to be," he/she is citing Shakespeare's character, Hamlet.
Google PageRank algorithm takes into consideration the sources and the number of web page backlinks, then estimates the importance of that page. That is why when you try to search for some goods, information or service, Google and other search engines present website links in a concrete order (from the most valuable to the least important ones). Backlinks help your website attract a primary audience.
PAY ATTENTION! There must be no doubt that your website is technically ready for providing backlinks.
General terms you need to know
Links Attribute.

As usual, links have 2 types of attributes which make sense for SEO.

Nofollow links attribute

prevent search engine robots from crawling a specific link for which it is registered or clicking on all links to the page if the attribute is present in the robots meta tag. Initially, the nofollow attribute works at the meta tag level, but later, for more flexible control of search robots, it is considered for each individual link.

Dofollow links attribute

points search bots what links are should be indexed. They intend to pass link juice from one website to another or from one web page to another. It is important for SEO goals.

Link Juice.

This is the value of the link to the page being promoted, which is installed on a third-party resource. Link weight is an important parameter that should be considered in the process of website optimization. It is used by search engines to assign a website a higher status (domain authority). Search engines give a higher rank to the resource which has a large number of external links from other sites. BUT! The important factor is not only the number of backlinks but also their quality.
In fact, dofollow and nofollow parameters are used to point search robots whether it should index specified link or page, whether to consider this link as a backlink. From a technical point of view, it is shown as:
a href="https://sitechecker.pro/de" rel="nofollow"
or
a href="https://sitechecker.pro" rel="dofollow"
Number of Backlinks: Quantity doesn't Stand for Quality
Unfortunately, backlinks are not free and their creation take a lot of time and effort. That's why it's essentially important to learn the way to make each backlink you've purchased beneficial.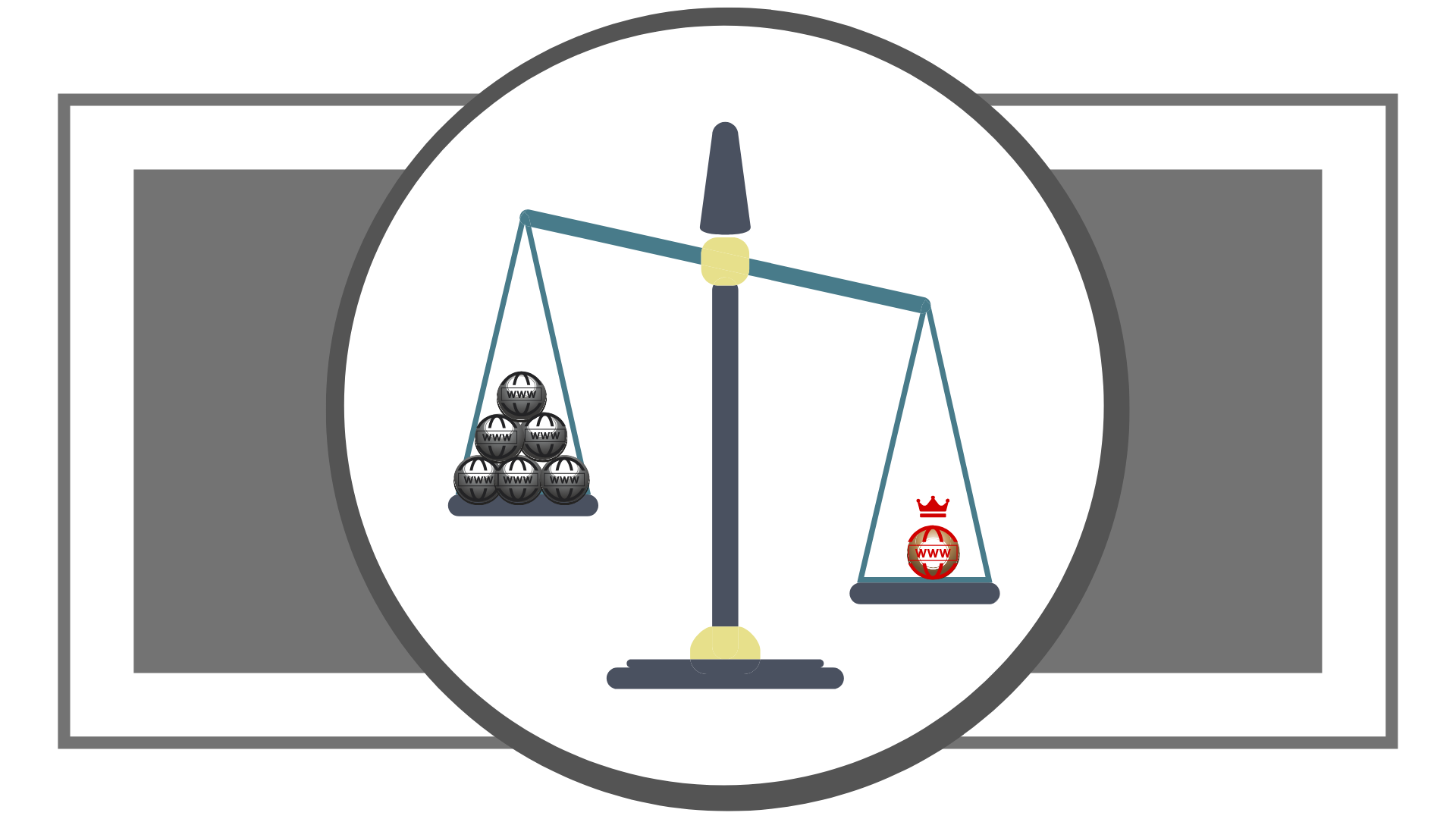 Here are useful and working tips and tricks that will let you do that:
Optimize your website technically;
Your website needs a reliable architecture;
The content of your website must be valuable and attract clients.
Let's speak about each step in more details.
1. There Must Be No Technical Errors
You should fix all errors which can impair users' expectations. By hurting user experience, you endanger the organic growth of your traffic because Google will surely limit it. Do this task thoroughly and don't be in a hurry, otherwise, you might learn that your backlinks don't work. Be responsible for each decision and action. Search Engine Optimization (SEO) works better when the technical optimization of your site meets the standards.
While optimizing your website, look for the following technical issues:
Directives wrong usage (nofollow, noindex, etc.);
Content copies (plagiarism);
Chain redirections;
Mobile device friendliness;
Duplicate content that is held as a description of stored data.
You can use Google's PageSpeed Insights for issue #4, Google's mobile friendly test for the problem #7, and Sitechecker for the rest the points.
2. Improve the Architecture of Your Site and Make It Reliable
A strong and reliable site architecture almost guarantees the effectiveness of your backlinks. You'll require fewer backlinks due to it. We recommend reverse silo to create the authority of your site. You should be updated with all website changes and correct errors when they happen. For these reasons monitor website changes and be notified every moment.
3. Your Content Must Be Valuable
Site-to-site connection resembles a pyramid or a puzzle. This system is impossible without proper site content. Low-quality site content will ruin your SEO campaign. You may have a thousand SEO backlinks and a well-structured site, but they won't make sense without valuable content.
We strongly recommend avoiding the publishing of bad or so-called "trash" content. You'll surely fail because of it.
NB! No good content – no success!
Take the Risk into Consideration
The process of backlinking is not very easy and it takes time, unless you are not afraid of the risk of getting banned or receiving a penalty. What does that mean? It means that there are two methods:
1. Risky and quick way with a high chance to receive a penalty.
2. Careful and thorough way of promoting your site.
We advise to choose the second method.
Less than 2 years ago one could promote a website within a month with the help of PBN (Private Blog Network). Then Google created "a sandbox" which made a site owner wait no less than 3 months before the effect of PBN backlinks turned to be visible. There are two more negative factors: risk and financial investment. You will realize that neither your wasted time nor money were worth it. That's why it's better to rely on proper backlinks from real sites.
How to check backlinks?
There is no secret that getting hiqh-quality backlinks is your website's way to better ranking in Google. But how to differ good link from the bad one? Carefully choosing backlinks is a very tremulous and important task for everyone who wants to optimize their sites. There are a lot of different tools which can help you to check whether your backlinks are trustful and can bring your website value. 
First of all, check backlink`s parameters:
Start from PageRank. It's one of the most valuable factors that make a big impact on your website. The logic is following, if high authority sites linking to yours, therefore your site is the trustful one too. This parameter can be checked by Ahrefs tool. Add needed URL to Ahrefs and verify its URL rating.

Traffic. The deal is that you don't need links from sites which nobody attends.
Dofollow / Nofollow link. The tag rel="nofollow" was created to prevent Google bots from counting all the link site has. As a rule, dofollow links are more valuable than nofollow.
All of these links` key factors can be easily explored by Ahrefs backlink checker tool using "Batch Analysis". It's very helpful when you have to check a big amount of potential donors for backlinks. Besides, you can check domain rating (DR). Just add the nedeed URLs into Ahrefs Batch Analysis tool: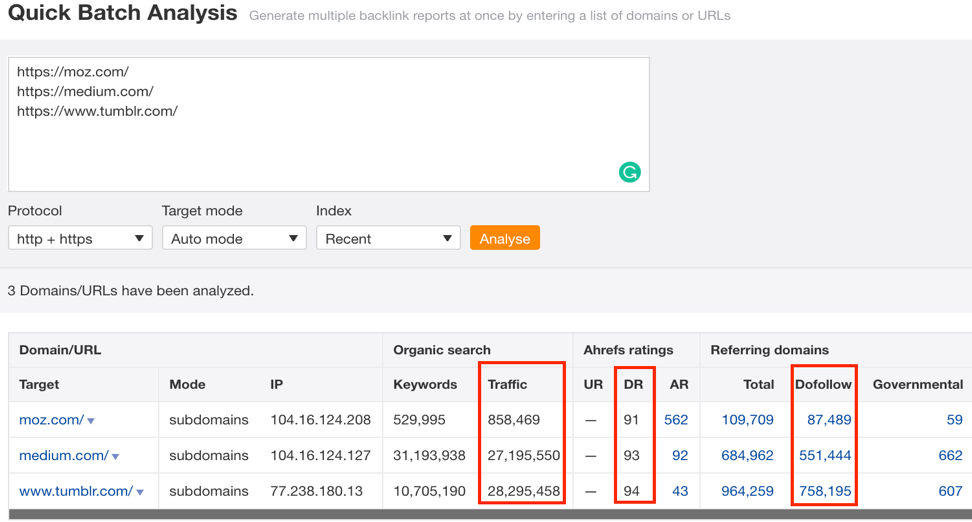 To find out more use Ahrefs trial. You can evaluate your links, competitors` domains and build the winning linkbuilding strategy.
Secondly, all links to your website should be relevant to your niche. It's considered that high-quality relevant links can help your site ranking better in Google.
"What does mean relevancy?", – you may ask. Let's imagine that you have blog about website building tips, but you have found an authoritative site about makeup trends. According to Google, this source won`t be a perfect one for you, because high authority sites should be closely related to yours. In other cases, it won't work. The same thing goes for the content around which your link is inserted.
Five Tricks for Relevant SEO Backlinks
These easy and effective recommendations will help you increase your website traffic daily.
1. Keep Your Links Relevant
The relevancy depends on the following points:
The general content topic of the connecting domain;
The core of the linking page;
The appropriateness of the backlinks which hit the domain.
You can check the relevancy with the help of Majestic SEO Trust Flow. It is really important to find backlinks which suit your website.
2. Make Friends with Authority Websites
Together with authority websites, your site will be stronger. Analyze links with Ahrefs, Semrush, Majestic, Serpstat and Linkstrategy.
3. Concentrate on Websites with Real Traffic
Your tier one can be solidified with backlinks from real websites. They are hard to get but really rewarding. Check information about website traffic with SEMRush.
4. Be Careful While Spreading Your Anchor Text
If your anchor text is aggressive and you distribute it the wrong way, your site will be deprived of ranking, and you may get a penalty. Most of your backlinks must be naked and branded. You should be very selective to anchors you use for your website, you can analyze your anchor list with the help of free backlink checker. It helps to understand what to improve in your link building strategy.
5. Get Backlinks from High Standard Websites
Skip the sites which lead to Viagra or gambling because you know the look of a clean link profile. WE STRONGLY RECOMMEND NEVER USING THE FOLLOWING BACKLINKS ON TIER ONE:
Public Networks;
DoFollow Blog Comments;
Sidebar Backlinks;
Automated Backlinks;
Everything Irrelevant
Why? Remember that:
A great number of public networks call themselves "private". That's not true. If the network is advertised, it cannot be private. We witnessed cases when Google destroyed such public networks and all the websites which had used them. They are easy to be revealed due to a huge number of outbound homepage links which are irrelevant to each other. Their posts are short, and they cannot really block SEO crawlers.
DoFollow Blog Comments bring cheap backlinks which almost in 98% cases lead to a penalty.
Footer Backlinks look like paid ones, and Google smashes them.
Automated Backlinks can spread spam and you, again, may receive a penalty.
Websites which content doesn't correspond at least slightly to yours is to be avoided.
How to increase website authority?
Every website owner inquires how to create power backlinks or how to increase the website authority. Such backlinks are trusted more than others, and you can be sure of their 100% relevancy. That's the main reason why you require them so much. We already know that website authority depends on many factors. One of them is link acquisition. Here are 6 other supporting ways:
1. If your links are not working, fix them. Everybody knows that external links leak site authority. That's why it's necessary to examine your site and find each broken one and fix it. You can find these links in your comment section and, of course, in the content. Here are several tools which can help you find them:
2. Reclaim all 404 links. Thanks to Google Search Console, Ahrefs, and, of course, Sitechecker you can easily check your website, look for 404 errors and proceed to their reclamation. It's a very easy and effective way to boost the authority. We think that you can use several of the above-mentioned programs to examine your site in case one of them misses some 404 links. If you find some 404 errors, 301 redirect them to an appropriate webpage or to your homepage.
3. There must be no unfixed redirect chains. What's an indirect chain? Why can it decrease your site's authority? When you use a direct chain, it means that opening one page you may get directly onto the other linked one. Indirect chains include so-called buffer pages.
4. Replace 302 redirect chains with 301 ones. 302 redirect chains can not only block but also steal the flow and the already existing authority from the site. Sitechecker can identify all 302 redirects. Change all of them to 301s.
5. Receive editorial backlinks. To get editorial backlinks is only possible when you cannot enter the site, and your link passes the editorial examination. They are the most valuable for Google.
Unfortunately, it's a real challenge to acquire these backlinks because you must build strong relationships with bloggers who are working in the same industry. You must have qualitative site content that will supply you with natural backlinks. This is difficult but rewarding.
6. The approach based on content. One of the most reliable and 99% guaranteed ways to drive your website authority is to create high-quality content. It's also one of the most difficult ways. You have to search for appropriate target keywords; surround keywords with cool content; promote and advertise your content. Qualitative content is the only thing that Google cannot confiscate. Everything you should do is to make your post valuable and without spam. Just important core information which won't be spoiled by backlinks injecting. It's better to have contextual linking. In other words, the links are to merge into your text.
So, now you know what can easily increase your site authority even without new backlinks. But that's not enough if you want your site to be on the top. Let's speak about foundational, editorial, and power backlinks.
"Foundational" Backlinks Creation process:
TrustRank takes into consideration website foundational backlinks. Searching engines find quicker sites which are reliable and trustworthy and place them on the top of SERP. All doubtful websites you can find somewhere at the end of the rank if you decide to look at what is there. As a rule, people take the information from the first links and stop searching, in case they have found nothing on the first 20 top sites. Surely, your website may have that required information, service or goods but because of lack of authority, Internet users will not find them unless you have good foundational backlinks. What are backlinks which we call foundational? These are all branded and non-optimized backlinks on authority websites.
REMEMBER! Only naked and branded links and anchors are to be used for building foundational backlinks!
Directories with Niche Targets
Though directories are considered to be pointless and worthless, there are some which can be really helpful. They are called niche-target directories. They can supply you with appropriate DoFollow links. It's not so easy to find such links, that's why you should look for them with the help of the following combinations:
Niche + "submit site"
Niche + directories
Niche + directory
Social Mass Media
Use the following media sources for your business development:
Instagram
Facebook
Twitter
Linkedin
Google+
Pinterest
Vkontakte
It doesn't mean than you have to advertise on these social media platforms. It means that they belong to that pyramid which will function better thanks to their support. Just secure them and decide which of them will suit your goal better. For example, you can choose Instagram because its audience is the most suitable for mobile devices and bits of advice of their exploitation distribution.
Choose your own platform for your business development, populate the accounts and share the information to have a good base.
Business Quotes and Lists
It's not a secret that Google appreciates business citations and listings. They are a part of its search algorithm. It's a strong fact that must make you choose business links for your SEO campaign. The other benefit is that because of them you can receive unoptimized and DoFollow links. These links can guarantee trustworthy neighboring of your site that will attract Internet users and clients. Google considers these platforms as trustworthy and knows that they attract other business clients. In other words, almost all of them are accepted as 100% relevant.
Directories which are Geographically Targeted
These directories are an integral link source of local businesses. They will let you develop your business in a particular geographical place.
You can use the following tips to get geo-targeted directories:
Directory +name of the town/metropolis/city
Name of the town/city/metropolis + directories
Name of the city/town/metropolis + directory
niche+ town/metropolis/city name + directory
submit my site + name of the town/city/metropolis
Forum Backlinks that are Niche Closely Connected
If you want your brand to be recognized, participate in industry forums. Referral traffic will be guaranteed in case you do everything correctly:
Try to find closely connected or appropriate forums;
Make your profile solid and informative;
Take into consideration forum peculiarities;
Post a lot and make friends;
Initiate a thread.
So, when you find a relevant forum, be sure that you have written an authorized profile description and toss in your main concept or word of great significance. Then study the forum, its rules, and the way it operates. Examine the forum to know whether its members share links in threads. Become a reliable person making more and more friends and placing posts interesting for the forum participants. Thanks to that you may get more internal linkage to your profile and gain authority. And, of course, threads will build your credibility.Why do you need all that?
The answer is simple:
1. This adds points to your site reliability.
2. You'll belong to the forum community of which participants will trust you. As a result, they won't ban you for content sharing.
Blog Comments that are Appropriate to Your Niche
We may surprise you by saying that blog comments are considered to be "No Follow" links by SEO. Still, we don't think so because they are quite effective. We use blog comments to:
improve the quantitative relation between DoFollow and NoFollow backlinks
make the website relevant
get referral traffic
modify anchors meaningfully
make so-called friends with bloggers which we can use for future backlinks
Your goal is to contribute something useful and valuable to the blog you visit. We don't suggest writing a novel on the theme you've read on the blog. Just focus on the most prominent idea and write a brief but meaningful and solid comment.
Resource Pages
This is considered to be good but old. Look for the pages and check whether there are any broken links. If there are none, then you'll get denied without the reliable content asset.
The Merger Method
It is a procedure that is comprised of two steps:
1. Relevant dead domain;
2. Its 301 redirections to your site.
It's usually used by those who want to redirect their relevant business to the mother company. But the key to that dead domain must be absolutely relevant.
Private Blog Networks White Alternatives
If you don't want to rebuild an expired domain, just take its backlinks and allow the linkers to be aware of the "to-dead-resource" linking. You can ask a link-builder to replace non-working links with your website's one. If the content is relevant, you can try to restore it. Be sure that you can make it better than it was before. Reach out and inform the link-builder about the renewed content.
Leverage Relevant Dead Domains
You can create a private blog network, and it's important to do it right. It's dangerous to purchase an expired domain. Your task is to search for relevant trust flow topics for your niche.
That is no doubt hard to perform, but it's more than rewarding. One such link (acquired from a relevant domain) is more important and stronger than a couple of appropriate domains.
These are some useful tools which can find the expired domain for you:
PR Powershot
Freshdrop
DomCop
ExpiredDomains.net
Grey Hat Backlinking
Grey Hat methods stand in the middle between Whites and Black ones. They deal with:
Plagiarism or content stealing;
Buying out-of-date domains;
Cloaking;
Social media spams;
Link purchase.
A great number of people use it to boost their website authority and receive backlinks.
And we must warn that if you are going to apply this technique, you may get a penalty or be banned.
They are not safe and very risky. They are mostly chosen by those who:
Desire to rank having no valuable content;
Possess a high-risk tolerance;
Don't really care about penalties.
We strongly recommend not using them for your tier one backlinks. If you want, you'd better use them for tier 2 to support the first one.
Web 2.0s
One of the most widely used and oldest grey hat strategies is web 2.0s creation. It's usually done with the help of such sites like Weebly, WordPress.com, and Tumblr. It really works but be careful because you may get a penalty, especially in case you use it on tier one.
How to Deserve Backlinks
We want to share with you information about possible ways of backlink earning.
A great number of people who deal with SEO confuse backlink building and backlink earning. These notions are different. What is backlink building? It means to create conditions for SEO backlink referring to your site. To earn a backlink means to deserve it. Is that really possible? Yes! If you want your site to be worth earning backlinks, you must do everything possible and impossible to please your guests and users.
How do you do that? SEO function is based on the users'(clients) wishes. That's why, first of all, you must also think of your user's desires and preferences.
If your users are satisfied, Google will be satisfied as well because:
Happy users will bring backlinks to you;
Pleased clients are your business promotion;
Satisfied clients will share your content and will always go back to your website.
Tips for Backlink Earning:
1. The User Must ALWAYS Be the Center of Your Business. Google will like your content if your clients like it. The content should be helpful and contain less information which is already known to the reader. It is to meet their expectations. When users vote for your site, it means that Google starts accepting it as an authority site. That's why content writing is as important as a speech of a candidate for the Presidency. The better it is, the more visitors you have.
2. Your User Must Be Interested in Your Content. When an Internet user starts searching for something, he/she tries to solve some particular problem or achieve something. Your prior aim is to help them find a good solution. Don't be obsessed with search volume only. Think about the user's needs. There is no difference between 40,000 and 1,000 word posts and articles when we speak about their value. Try to create high-quality content and don't pay any attention to certain stereotypes.
3. Your Content Must Be Unique, Attractive, and Valuable. Try not to write top Google articles just by using some other words. You need to make your message unique, interesting, impressive and well-structured.
Why does some site content fail? There are several reasons:
Its information is old. For example, there are almost no people left who want to read about iPhone 5 when we have iPhone X already.
It lacks research and the required data. It usually happens when a blogger wants to be first and forgets about the quality. He/She publishes a context that will not exist long.
It doesn't care about the reader and is considered to be "too clever and complicated to understand" or "too simple as if for school children."
It lacks readability due to the lack of paragraphs, striking headings, proper design, images, and lists.
4. Do What Others Don't Do. Don't be lazy and improve your content daily. Don't write only short or long articles. Vary them but don't forget about the quality. Remember that some users don't like to read much and that others prefer blog novels and detailed explanations of the problem they are trying to solve. You need to produce and get results.
5. Be Inventive. That's not easy but still possible. Look for the ideas that others haven't found and highlighted yet. Look at the first Google pages and use Buzzsumo to see what information is valuable and what data is taken like garbage. Your site must be zestful.
6. Be Extraordinary. Don't duplicate already existing content. Publish super content, and you'll receive your earned backlinks.
7. Be the Best in Your Sphere. The Internet is overloaded with various articles, posts, and other kinds of data presentation. To be successful, you have to analyze Google top sites and study:
why they are so popular;
why their visitors share the content of the site on social media;
why the content gets so many blog comments.
If you have already done it, then think of the best way to outperform them and don't just copy.
8. Write Periodically. Try to publish periodically. Thanks to that you'll keep your users. Naturally, it's almost unreal to write masterpieces daily, but you must NOT forget about your users and please them with new information, if not daily then at least every week. Use an editorial calendar and try not to change it. Then you'll produce new posts automatically. There will be no need for constant reminding.
The other point is that you must devote yourself to writing and make your content good. Don't feel sorry for the time you spend. Your goal is to have pleased users and received backlinks.
9. Look for New Beneficial Relationships. Don't forget about interrelations and connections. Your blog is not supposed to be isolated. Nothing can be better than to cement relationships with famous bloggers. That's not easy because you have to prove that you are useful for them. It's approachable only in case of qualitative content.
It's important to make a name for yourself and to always be visible by repeating well-thought-out comments and non-committal email sending. Ask bloggers in what way YOU can help them. That's the best way for you to create exposure.
10. Advertise Your Content. Only visible content receive backlinks. There are many ways to make your content visible. Some of them are:
to write great content;
find sites which have linked to the same topic-articles before;
address to them.
Again, don't forget about the high-quality content that you can offer because it must be much better than those they have linked to.
Take into consideration top Google pages or Buzzsumo.
11. Create an Email List. Every business must have an email list and use it when they publish something. People on the list like what you do and may have their own blogs. Promote your content to the list.
Summing Up
We hope that this information is really useful and valuable for you. And now let's sum up and answer the following questions together. What is backlinking? – If an external link leads to your website, then you have created a backlink.
What are backlinks used for? – They serve as site authority boosters.
How to get them? – There two ways: you can build them yourself or earn them.
How to turn your good content into qualitative content? – Remain unique and aim to publish information periodically that will be interesting for your users.