Get free SEO audit
Backlink Checker
Inserisci il nome del dominio che desideri controllare per i collegamenti a ritroso esistenti. Il nostro strumento per il controllo dei link gratuiti ti aiuterà a monitorare i collegamenti al tuo sito web.
NOTE! The results are limited. You are able to see only 20 backlinks. Click here to view all the backlinks
Top 5 Anchors
| Anchor text | Dofollow backlinks |
| --- | --- |
Nofollow / Dofollow Links
Top 5 pages
| Page | UR | Backlinks | First seen |
| --- | --- | --- | --- |
URL
Anchor
Link Type
DR
UR
Total links
First Detected
Backlink Checker Tool: Guida completa
4217749
1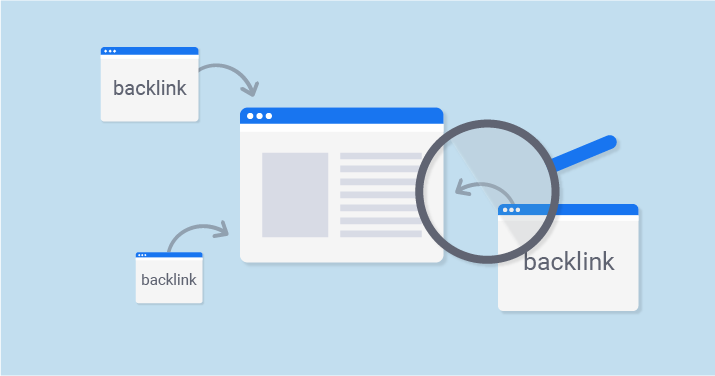 Sommario
Quali sono le verifiche dei backlink?
Uno dei passaggi più importanti nell'implementazione dell'ottimizzazione esterna dei siti SEO potrebbe essere il riempimento di collegamenti da risorse web di terzi, chiamate siti donatori. Questi collegamenti, o altrimenti a ritroso, sono intesi non solo ad attrarre utenti di fonti aggiuntive, ma anche a influenzare i motori di ricerca e, quindi, la posizione della risorsa web nei risultati del problema. Tuttavia, è necessario tenere presente che i robot di ricerca dispongono di alcuni algoritmi di analisi dei link esterni e possono rifiutare qualsiasi cosa che non risponda a loro, il che riduce il sito nella classifica dell'indice. Pertanto, è importante non cercare il numero di collegamenti, ma per la loro componente qualitativa.
Perché analizzare i link esterni?
L'analisi SEO di massa di riferimento utilizzando il controllo di collegamento può essere eseguita: sul proprio sito o sul sito promosso, al fine di identificare collegamenti di cattiva qualità, dannosi per la reputazione, oltre a creare un profilo di riferimento di alta qualità; siti dei concorrenti per studiare i loro metodi promozionali e adattare ulteriormente la strategia per lo sviluppo delle loro risorse. L'algoritmo del motore di ricerca è progettato per identificare l'utilità e ridurre la classificazione dei siti con un profilo di collegamento non naturale. Quindi, più utile è il verifica link, più utenti lo esplorano ed eseguono determinate azioni mirate, che ha un doppio vantaggio: attira i visitatori del sito donatore e migliora anche la classifica del tuo progetto agli occhi del motore di ricerca.
Come usare l'analisi backlink gratuita
Spesso, l'ottimizzatore SEO potrebbe dover controllare i backlink precedentemente posizionati sul suo sito (ad esempio, potrebbe essere uno scambio di link, una pubblicazione sui forum, ecc.), Perché tempo, questi collegamenti possono scomparire (impurità dei webmaster, pulizia del forum), ma i moderatori, ecc.). Pertanto, al fine di disporre di un elenco aggiornato di collegamenti "in tempo reale" al proprio sito, è possibile utilizzare il servizio backlink checker di controllo backlink a monte. Per utilizzarlo, è sufficiente inserire l'URL del sito accettore (a cui i collegamenti vanno) e in basso si otterrà l'elenco dei siti dei donatori.
Dopo aver verificato la rilevanza dei collegamenti, il servizio determinerà quali collegamenti portano al tuo sito e quali link non li contengono più.