Get free SEO audit
Backlink Checker
Voer de domeinnaam in die u wilt controleren op bestaande backlinks. Onze gratis backlink checker tool helpt u bij het controleren van links naar uw website.
NOTE! The results are limited. You are able to see only 20 backlinks. Click here to view all the backlinks
Top 5 Anchors
| Anchor text | Dofollow backlinks |
| --- | --- |
Nofollow / Dofollow Links
Top 5 pages
| Page | UR | Backlinks | First seen |
| --- | --- | --- | --- |
URL
Anchor
Link Type
DR
UR
Total links
First Detected
Backlink Checker Tool: volledige gids
4217674
1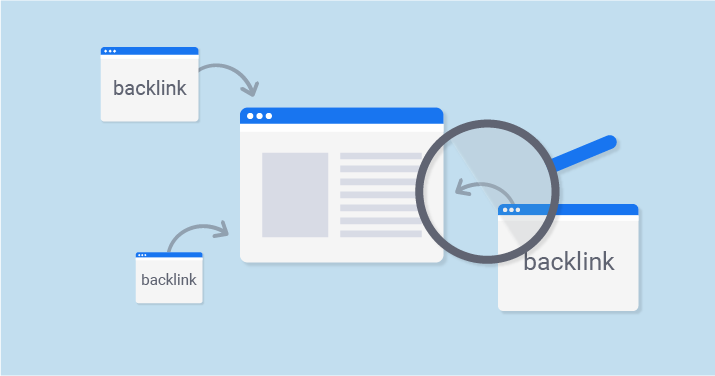 Inhoudsopgave
Wat is backlink-controle?
Een van de belangrijkste stappen bij het implementeren van externe optimalisatie van SEO-sites kan het zijn om deze te vullen met links van webbronnen van derden, donorsites genoemd. Deze links, of anderszins backlinks, zijn niet alleen bedoeld om gebruikers van extra bronnen aan te trekken, maar ook om de zoekmachines en daarmee de positie van de webresource in de resultaten van het probleem te beïnvloeden. Houd er echter rekening mee dat zoekmachines bepaalde algoritmen voor externe linkanalyse hebben en alles kunnen weigeren dat daarop niet reageert, waardoor de site in de indexclassificatie wordt verlaagd. Daarom is het belangrijk om niet te jagen op het aantal links, maar op hun kwalitatieve component.
Waarom externe links analyseren?
De referentiemassa-analyse met behulp van de linkchecker kan worden uitgevoerd: op de eigen site of op de gepromote site om verbindingen van slechte kwaliteit te identificeren, de reputatie te schaden en een hoogwaardig referentieprofiel; sites van concurrenten om hun promotiemethoden te bestuderen en de strategie voor de ontwikkeling van hun bronnen verder aan te passen. Het algoritme van de zoekmachine is ontworpen om het hulpprogramma te identificeren en de rangorde van sites met een niet-natuurlijk koppelingsprofiel te verminderen. Dus, hoe nuttiger de link, hoe meer gebruikers hem doorbladeren en bepaalde gerichte acties uitvoeren, wat een dubbel voordeel heeft: het trekt bezoekers naar de donorsite en verbetert ook de rangorde van uw project in de ogen van de zoekmachine.
Hoe gratis backlink-analyse te gebruiken
Vaak moet de SEO optimizer mogelijk de backlinks checker die eerder op de site zijn geplaatst (het kan bijvoorbeeld een linkuitwisseling zijn, een publicatie op forums, etc.), omdat tijd kunnen deze links verdwijnen (onzuiverheden van de webmasters, opschonen van het forum), maar de moderators, etc.). Daarom kunt u de backlinkchecker-service stroomopwaarts gebruiken om een ​​actuele lijst met "live" -koppelingen naar uw site te hebben. Om het te gebruiken, voert u simpelweg de URL in van de acceptor-site (waarnaar de links gaan) en hieronder krijgt u de lijst met donorsites.
Nadat de relevantie van de links is geverifieerd, bepaalt de service welke links naar uw site leiden en welke links deze niet langer bevatten.