What Is Social Linking?
Social linking is using your social media activity and linking to trustworthy sites from your social accounts to help rank your website's organic traffic in search engines. Combined with a clever overall SEO strategy it can be a powerful tool for your business and shouldn't be ignored.
What is Social SEO?
Social SEO is considering all social media content, including social linking as part of the broader spectrum. Having an active and engaging presence using social media sites can help with optimization and brand recognition. Now, everything needs to be considered social media and SEO go hand in hand, and content should excite.
The key to using social media SEO to benefit your business is to always stay on top of the trends. It is no longer linear, and SEO has linked responsibilities and will continue to do so if future trends are to be predicted.
Does Social Media Impact Website Ranking?
SEO experts linking doesn't have a direct impact on website ranking because linking is based on reference weight. Links from Facebook and Google+ do not have weight because they are closed with the rel = "nofollow"attribute , which renders them useless because search engines do not pick up on them, and in turn, these backlinks technically do not affect rankings, although this has been argued.
Twitter links use a redirect, and only send links to a specified resource after a 301-redirect. So, what's the point? Well, recent research suggests that links have more of an impact than SEO experts think. Any influx of traffic from links will improve rankings. Creating a strong social linking strategy helps with SERPS because search engines use social signals to rank websites. So, having carefully planned out, regular content will help with ranking a website. To improve your link building profile analyze your competitors, discover what social links they have, and what platforms they use. It`s easy to do with backlink checker online which provides you all the needed information: donor, anchor, page rank, and many others.
 There' a few simple steps that can help improve any linking strategy, like:
Having any social media calls-to-action on product pages
Clever PR – having bloggers or influencers tweet about your products and linking to your site
Use relevant keywords and hashtags when sharing links
To improve an overall strategy follow a few simple social media guidelines, like:
Create useful content that is suited to your business needs
Don't neglect hygiene – make sure you have a bank of posts that are informative for your followers, it's just as important as the hero
Have a regular posting schedule – consistency is key
Don't over-post – there needs to be value in everything you share
Engage with your followers – having a presence other than posting shows loyalty and increases retention
Implement an Agile approach to the strategy.
But putting time and effort into content is a struggle worth fighting for because the return impacts the overall outcome of any business goal.
Social media checker
It`s very important for your customers to know whether your website has social media pages. You may ask "why?". And you will have a really simple answer – social media shows the authority and trust for your product. With the help of social media checker, you can find out whether your page is connected to the most popular social networks. Check how many followers, likes, and shares you have. The number of followers, people who like your posts, share your stories, and show the activity in profile, make your customers more loyal. Also, they leave reviews and share their opinion about your website.
What are the Benefits?
Increased activity around your social page opens the opportunity for more activity on your website and ultimately improving SEO ranking (pushing people through the sales funnel, too). Some of the key benefits that can be taken from a good linkbuilding strategy include:
Growing your customer base. Organic likes and brand engagement will help grow a loyal fan base. Using your platforms to link to useful content on your site, like blog posts means that more people are going where you want them. The higher the engagement levels, the higher the SEO ranking. Especially, it`s very popular on Facebook pages.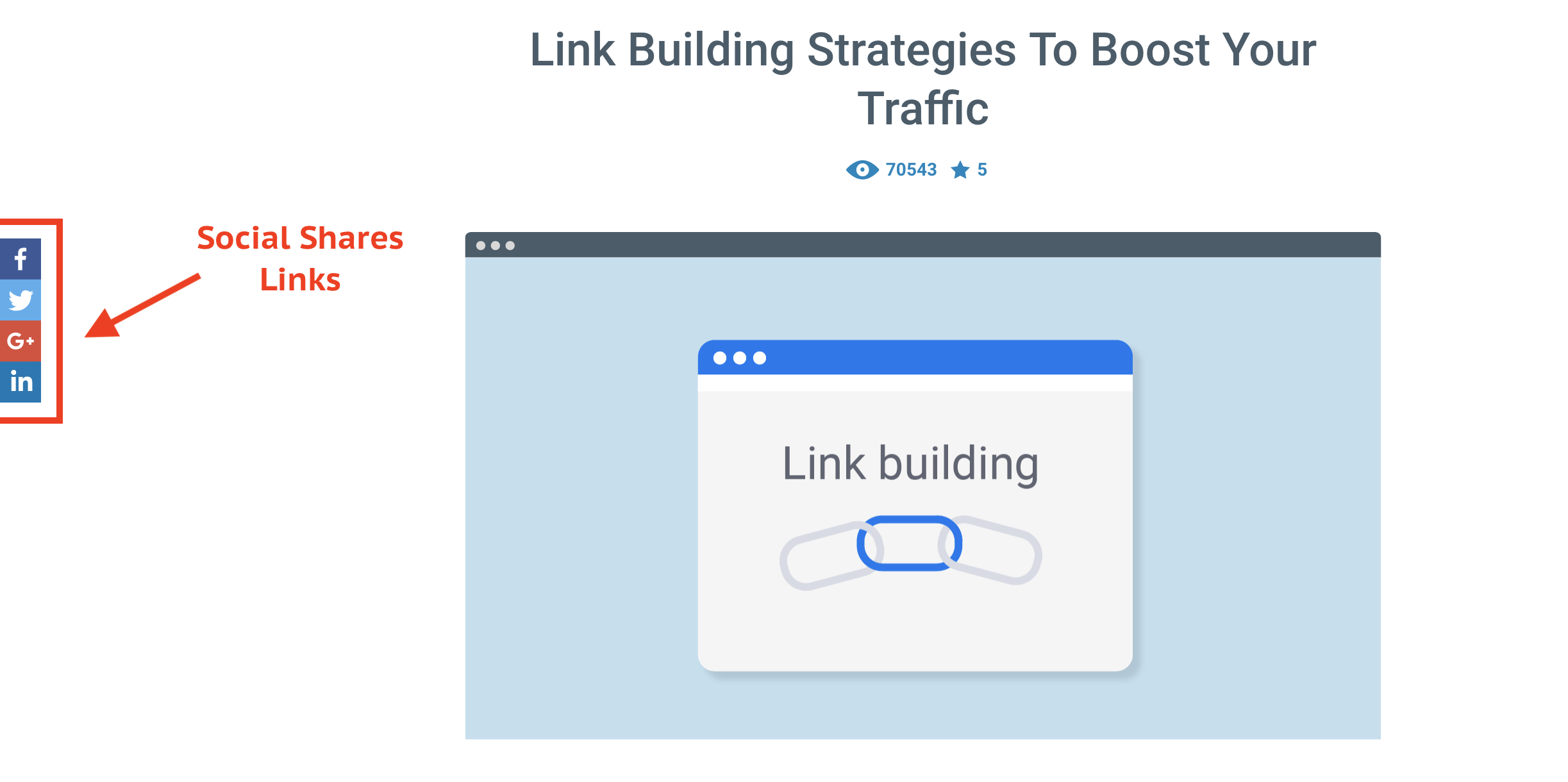 Social Authority. If search engines see that people are sharing your social media link and online content from their own profiles they pick this up as authentic and your site will be ranked higher.
Optimization. Local optimization should never be underestimated. If your business is involved in something local, make sure your social accounts post about the event and link to the relevant local pages. Search engines will pick up on this and local specific optimization will help your business rank where it matters. Track your results easily with the help of specialized backlink software.
Fast indexation. Google search robots visit your site about once a week. Therefore, after creating a new page and placing content on it, you have to wait. In social networks, content is published every second, so robots are there almost around the clock, sifting out useful and useless pages to their mind and adding the first ones to the search index.
It has been proven that Twitter is the most efficient social network in terms of speeding up site indexing. A link to a new page of a site or blog on Twitter helps to draw the attention of search robots to it much sooner than it happens naturally. At the same time, if you post several identical links in different social networks at once, search engines will not punish you for the reference explosion.
Social is a brilliant way to truly show personality, it allows for instant interaction with people and coupled with content and strong, useful links that tell a story your customers want to hear means that it's only going to keep getting better and provide more meaningful links to your webpage.