How does bulk email finder work?
Now it is easy to find hundreds of contacts in a few minutes. The email parser collects web addresses from any sites you need. It is enough to paste a list of domains and wait for the completion of work. The process of working with our free email parser is displayed on the main screen of the tool. You can check for updates and open the web directory with the downloaded addresses in the same place. The mail parser saves email with the corporate domain and all additional addresses.
Here are 4 simple steps:
Upload a list of domains into placeholder above.
Press the "Get email addresses" button.
Wait 1-2 minutes to get the results.
Get the list of emails found and generate leads for your business.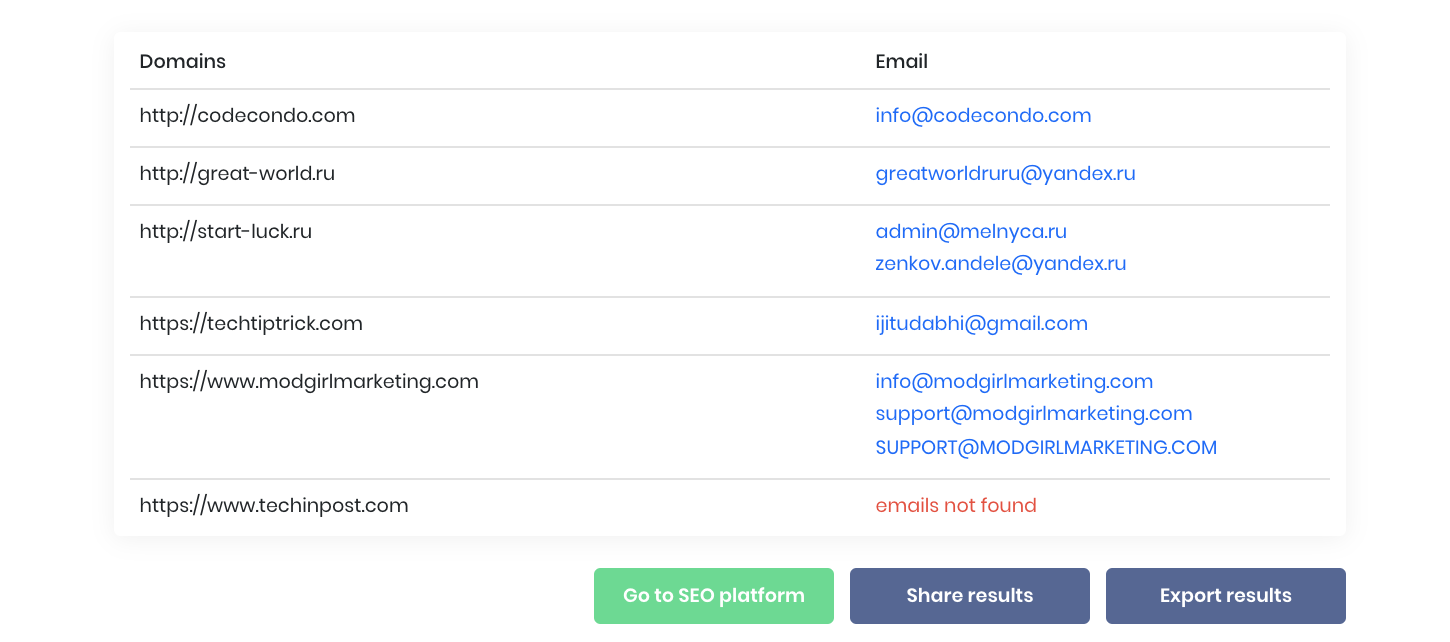 Sitechecker email parser doesn't buy or sell any email databases.
Why do you need this e-mail tool?
Increase sales. Find more leads to present your business services.
Make an effective outreach. Improve your marketing efforts by contacting opinion leaders, influencers, webmasters and bloggers.
Spread your business. It is an easy way to contact a willing person: company manager, investor or future client.