Discover How to Create a Mobile Friendly Website and Why It Is So Important Now
2062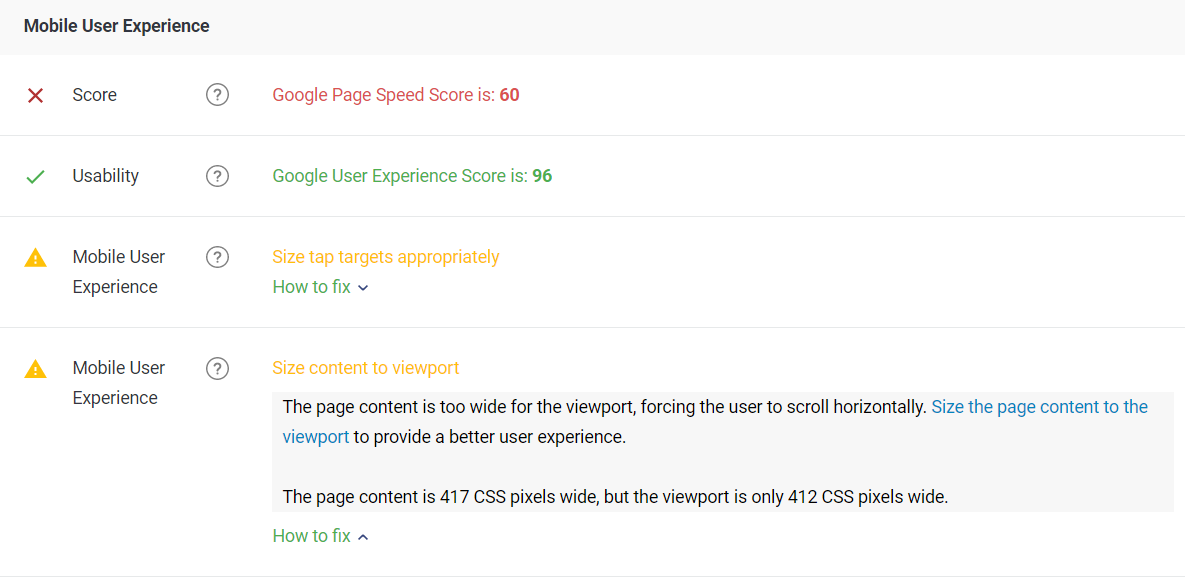 Tip 1: Do not create one more separate mobile-friendly website

Some developers come up with the idea to make a separate site for the mobile version. However, it means to cut out the content with important information like photos, videos, etc. This makes your mobile-friendly website less bright and interesting for users. Moreover, with two same content websites (one for desktops and another for mobile) you will have two separate links in search systems like Google. Therefore, it will make troubles with the purpose of trying to show up. That is why you do not need it.
Tip 2: You should use only responsive design

Responsive design is the best solution for mobile friendly websites. Why? Because it allows developers to make a viewable on different devices with all sizes site. With responsive design, you will be able to make your images and layouts more flexible, and keep stylesheet media queries cascading from the beginning. With the help of responsive website design, the web page will find out screen size of users and accordingly change the layout. Therefore, it will greatly simplify the task for developers while creating a site.
Tip 3: Always use a viewport meta tag
Browser rendering engine determines sized and scaled website size by the viewport. That is why while building a multi-device web resource it is a critical code. If you will not use viewport meta tag, your website will not work properly on mobile devices. It literally tells the browser how the page should fit the screen.
This screenshot is an example of what you can use in the document headline:
Tip 4: Button sizes and font sizes importance
Button sizes as font sizes are very important for mobile devices. Why? With small website buttons, users may just miss them or hit the wrong one accidentally. It is always an unpleasant thing when your fingers literally cannot hit the right button because of its size. Apple recommends going with 44px by 44px button sizes or above.
Your mobile friendly website should have at least 14px font size, it is not that big! Follow 14px size you make sure that users will not use a zoom to read the content on your site. You can use 12px font size only for labels and forms.
Tip 5: Images with high-resolution

If you consider your website with a high standard, high-resolution images are mandatory. The latest IOS, Android, and Windows mobile devices have high-definition screens. So, to avoid blurry images or pixelated, we recommend using extremely high-resolution images, which will resolve your issue automatically.
Tip 6: Do not use default zoom
We definitely will not recommend using auto-zoom for the mobile-friendly website. It can mess up layout elements like navigation content and images. Using meta tag will solve zoom problem automatically. However, with default, zoom images can appear too big or too small, which will annoy users because of wasting time on adjustment.
Tip 7: YouTube videos on mobile site
It is not that easy to use videos on the mobile website version. YouTube video is the best answer to this problem. Videos on YouTube combat all difficulties in viewing videos on mobile – in fact, YouTube already made everything for you, all you need is just to use it.
Tip 8: Wide user's mobile experience
What does it mean? You can make a perfect friendly-mobile website, but you always should give a choice to your users. "View desktop version" or "go to the full site" is a necessary button because there are still users who prefer full site interface, so give them this opportunity.
Tip 9: Always testing

Never stop testing! It is usually possible to make a better version. You should always think as a user and find out what can be developed or changed or even deleted.
Make tests with different mobile devices of different operating systems (Android, Windows, and IOS);
Make tests on different screen size devices (tables, surfaces, and other);
Test not only the front page but also all of them, all buttons and user action;
Ask your friends or a specialist to test it for you, as they should have a fresh look.
These tips should help you make your website mobile friendly. Do not forget how important for you to have satisfied website users – you need to create maximum comfort for users, so that would turn them into a permanent audience.
Get Free Website SEO Score Online
Improve your SEO rating with the best website checker
Interesting now
Show more