GZIP compression has become an essential quality factor in Google for many sites to upload compressed versions of files to web hosting servers. This format serves the comfort of website owners. It makes it possible to speed up file upload processes significantly.
It is why modern browsers are working on managing compressed files and decompressing them for a further display to users when requested.
Our GZIP Compression Checker tool will check if GZIP is configured on your site. We have tried to create a quality tool that will help check this functionality on your site.
What is GZIP Compression
GZIP compression allows you to reduce the size of pages on a web server before they are sent to the browser from which the user is viewing your site. If we talk about what benefits this will bring, it saves user traffic. Second, this format will allow download and display content much faster. Compression and decompression take only a fraction of a second.
Setting up gzipped compression is easier than you might think. If you use Apache on your site, then open the mod-deflate module. You should see that compression is set by default, and you can just activate it with a click of a button. You should configure the settings through the IIS manager interface for those of you using IIS.
Using GZIP Test Tool: A Step-by-Step Guide
Our GZIP Compression Checker checks whether GZIP compression is enabled on the web server hosting your site. The tool will connect to your server and display whether compression is enabled.
Step 1: Insert your domain and start free trial
Getting up and running with the process is a snap! All you have to do is provide your web address and you don't even require a credit card. It couldn't be easier to get started on your free trial with either Google or Facebook, streamlined and efficient – why wait any longer to take the plunge?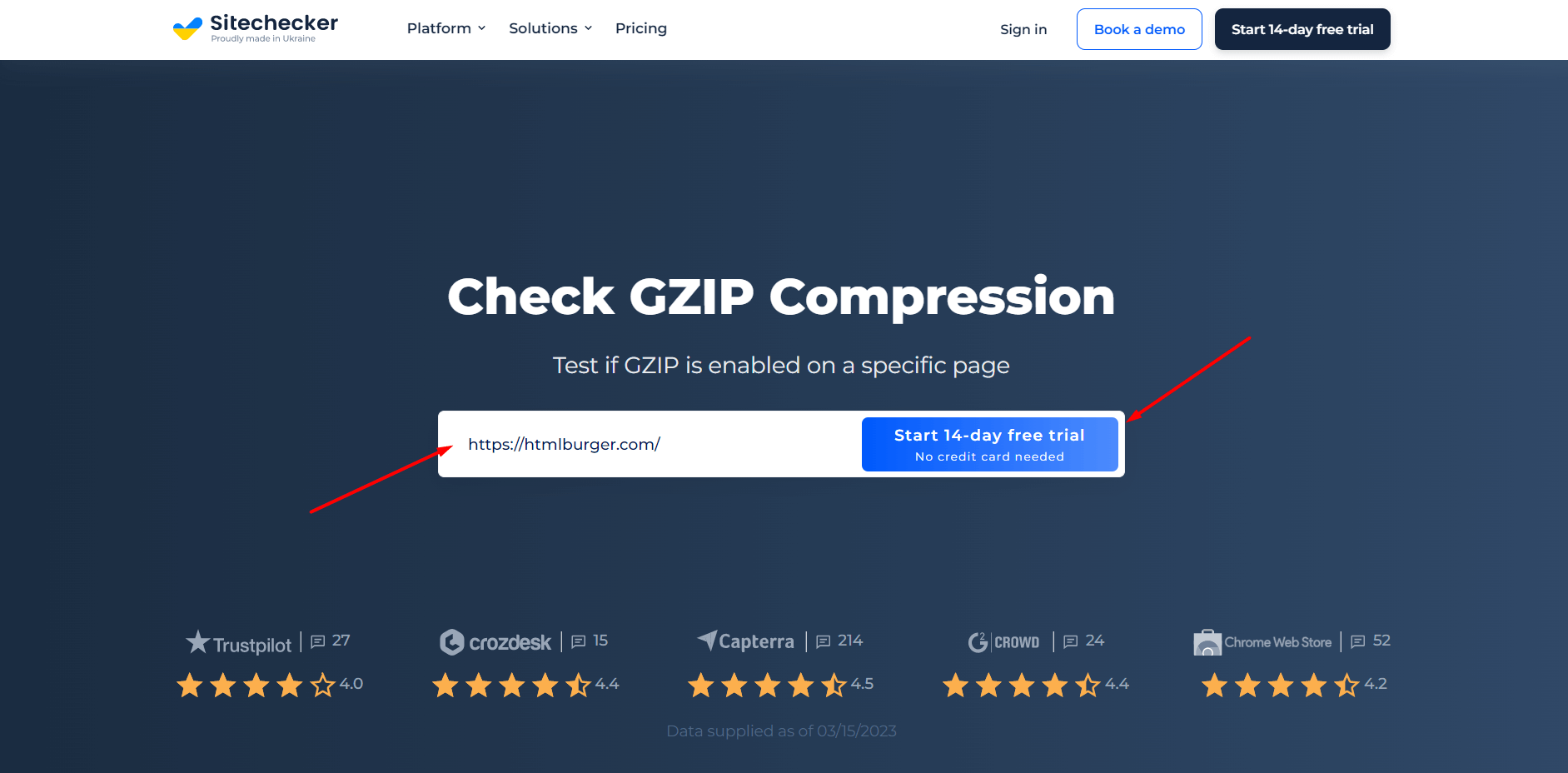 Step 2: Interpreting the GZIP compression checker results
In a matter of seconds, you will get information about whether GZIP Compression technology is used at this site. In addition, our tool will give you some more facts.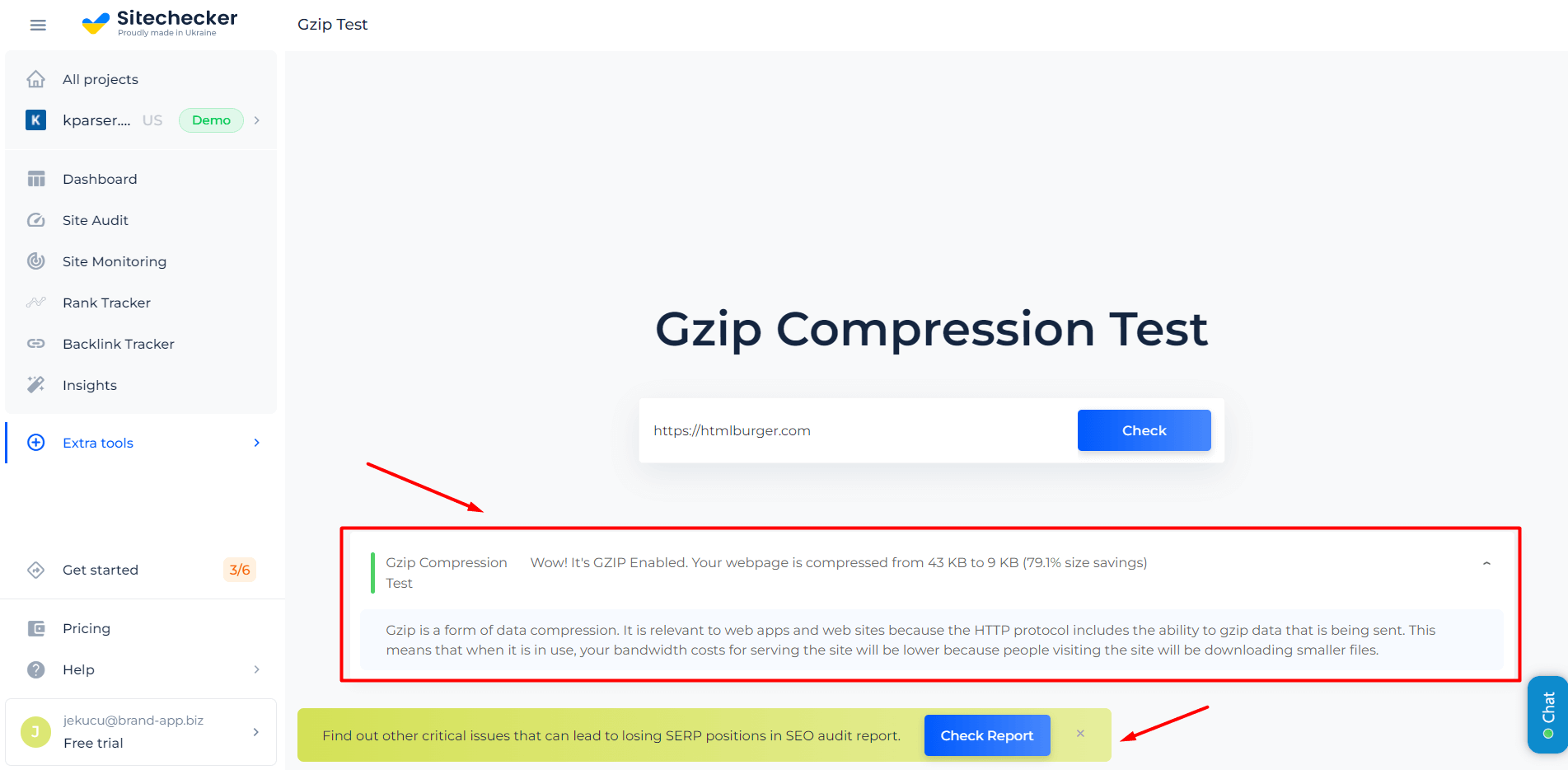 If you are looking to evaluate a website, including those of competitors, then a gzip compression checker is an excellent tool to have at your disposal. The tool can be found in the "Extra Tools" section of various web-based services and can provide you with key insights into the overall performance of a website.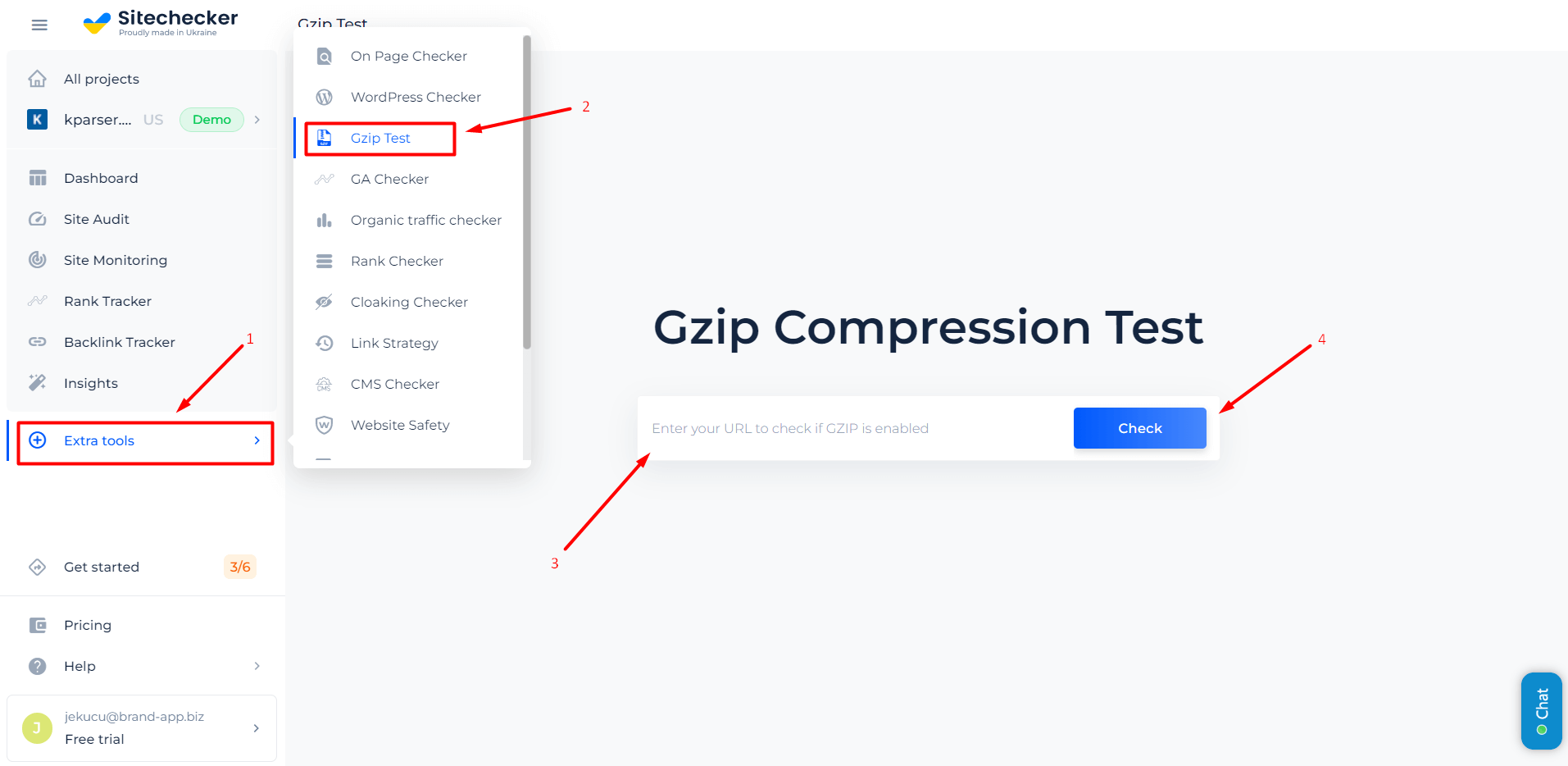 Additional Features of GZIP Test
Having a website is essential for any business, and it's key to making sure that you're not losing out on potential customers or search engine traffic. However, it's impossible to guarantee that your site will never have any technical problems or go offline; in this case, website monitoring services can provide invaluable support.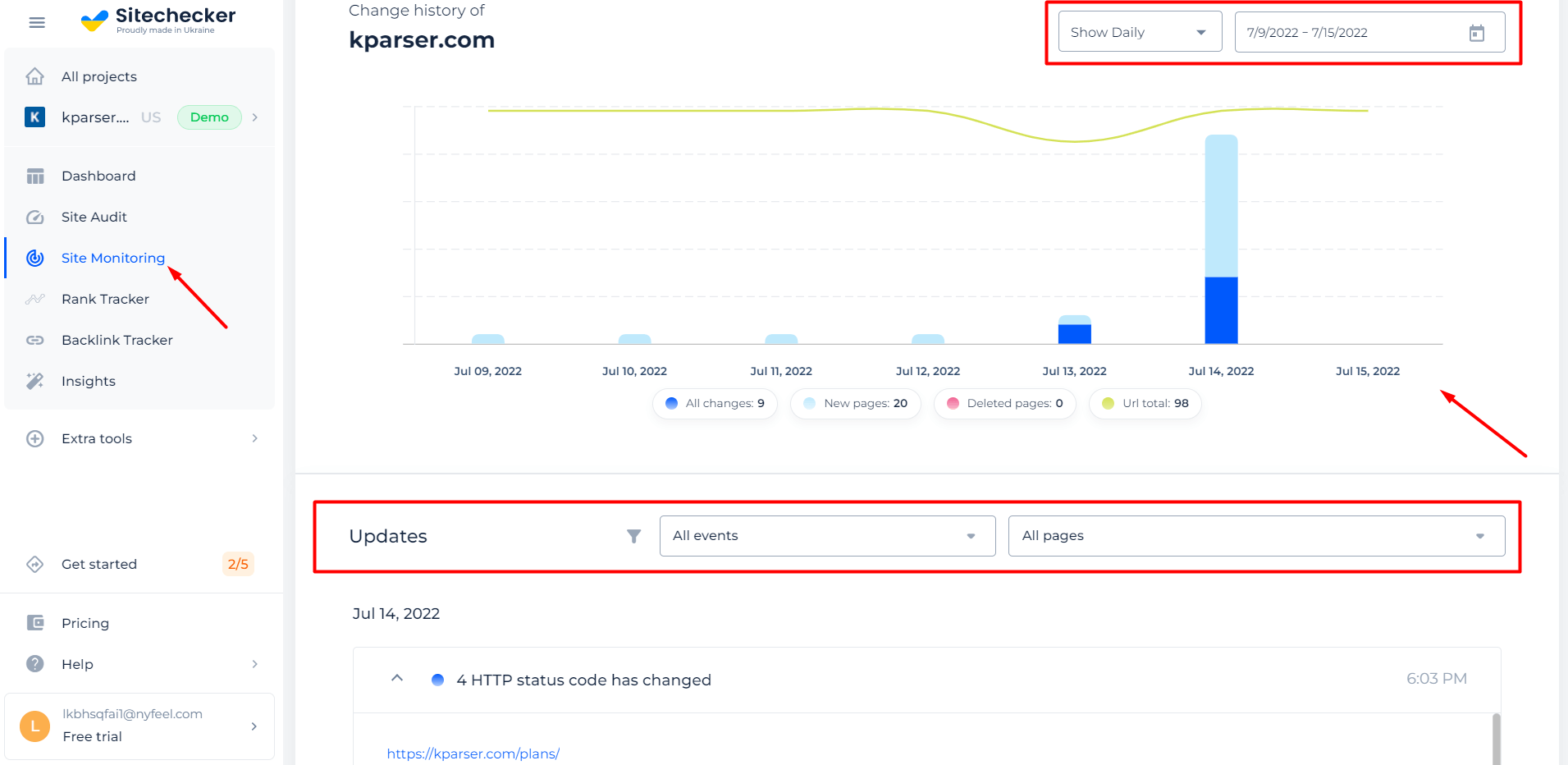 Importance of GZIP Test
With our GZIP Compression tester, you can check if your website has enabled it. By simply connecting to your domain and requesting the necessary information, our tool will show in the results whether this technology is used on a particular site.
This way, you can find out if this technology is connected to the site, and if not, you can fix this error.
It is a completely free and quick check that will allow you to identify a weak spot on the site and fix it to get more traffic from search engines. In addition, this compression has a positive effect on the user experience.
Checking GZIP Compression is important but not enough to get good SERP positions!
Now you know about GZIP Compression, further - crawl your site and find out all kind of issues that can hart your users or your website SEO.
How to Enable GZIP Compression to Speed Your WordPress Site?
Just check the video by Alisha Davis from Kinsta WP hosting.
Subscribe to get more facts!
FAQ
How do I know if GZIP is working?
You can use the Compression Checker tool or Developer Tools to verify it. Select the Network tab, choose the file, and look at the Headers tab on the right.