Get free SEO audit
SEO Writing and Its Importance for Website Optimization
Thu, Feb 28, 2019
228554
1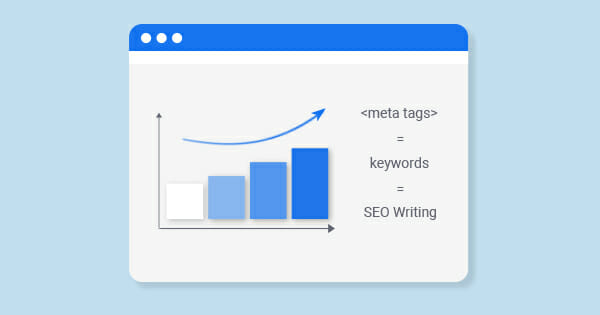 Table of contents
People started writing centuries ago on the walls of caves they used for shelters. Nowadays, you can hardly even count, how many specific types of writing exists – from school essays to filing in some tax blanks. SEO writing, similarly to all the rest, appeared suddenly and quickly became a part of the web management routine. Ironically, many website owners still don't understand what it is and how it influences their projects.
What is SEO writing?
The majority believes that SEO friendly articles are written for robots only. However, the purpose is not limited to that solely anymore. They should be unique, well-written, and interesting for readers. They just contain more keywords than usual blog posts or promo articles.
SEO copywriting is about creating texts that are the key tool of website promotion in search engines. Such texts are distinctive by obligatory use of keywords and meeting demands of search engines. The main peculiarity, however, lies not only in keywords. SEO writer always needs to:
study a list of words provided by an SEO specialist;
study the subject;
write a readable and easy-flowing text using those keywords;
use headline tags, for search systems, pay attention to words they contain during ranking;
remember that synonym usage is very significant.
The importance of copywriting for SEO
When we speak about website presence, logo and design come to mind instantly. They are a visual representation of a company or brand, probably the first thing a user notices. Marketers help to deliver that attractive design to your target audience. Quality content adds value to the business itself.
Modern society lives under pressure of high competitiveness. People have a too wide selection of things and face difficulties when it comes to choosing something one. We tend to rely on the results displayed on the first page that appear on a certain search query. Then you can use the keyword rank checker tool to get the relevant information about seo writing success. A website featuring poor quality writing will not be visible for robots. If you manage to get to the top results by using another strategy, those texts will create an impression that your company hires people of little education and is not reliable. Instead of boosting sales, you risk boosting the bounce rate.
SEO copywriting pros
When it comes to ranking positions, a clever SEO content strategy shows the best results in website promotion. It allows reaching high positions in the majority of search engines for a large number of keywords, although no page will be equally successful in all of them.
Some SEO specialists believe that copywriting is responsible for maintaining high website positions in search results during a regular change of ranking algorithms. Unfortunately, this is not completely true, even though they meet many important requirements of search engines that help to stay at the top.
The main advantage of SEO articles lies in increasing customer loyalty. If users find your content relevant, interesting, helpful, they will come back or open your site when they see it among search results.
SEO copywriting cons
Request performance. SEO content marketing works only for queries that are not highly competitive – not used by a large number of people. The most competitive requests are "casino", "sex", "insurance", "health", and" hotel booking". Too many people fight for reaching high results on these words; thus, it is necessary to use more effective practices for promotion.
Limited applicability. Some sites are not suitable for SEO content. Many pages just don't contain enough text, and increasing the text part can affect the design. Besides, website owners do not want to replace good texts on only for web optimization.
Amount of target search requests. SEO copywriting requires much time and devotion. The work of professional SEO copywriters is highly priced. Taking into account the fact that one page can contain only one or two search requests, you will need to work a lot on content strategy, writing and replacing many texts in order to use all the necessary seo keywords.
Attachment to a writer. When a website owner decides to change a piece of writing on a page that has already been edited by a professional SEO copywriter, it affects web optimization and is likely to lead to rating decrease. The best option is to contact that author and request to rewrite everything once more.
Changes in ranking results. Other website owners will occasionally decide to use a similar strategy. After adding search engine optimization content successfully, someone else will break into the top ten results. A website that used to be at the end of the first page then moves to the second page. Unfortunately, it might be your website. To return to the top, you will need to start the entire copywriting process from scratch.
Typical mistakes
Too long pieces without proper formatting. People find it difficult to read texts longer than 5,000 characters online, especially if they lack proper structure with division into paragraphs, headings, etc.
Lack of knowledge. Many copywriters pretend they know everything about everything. Nevertheless, if a person doesn't understand a topic, they will not be able to explain it to a reader in their writing.
Texts packed with keywords. Too many keywords will drive the attention of spam filters, which will start the revision. Keyword density should not exceed 1-3%.
Constant use of direct keywords. Direct keywords are used exactly how they are typed in Google. Although they are most effective of all, using a dozen of them will make any text unreadable.
Headings with complicated keywords. The purpose of headlines is to catch users' attention. If they sound like search queries that usually lack cohesion and coherence, they don't sound pleasant or interesting, let alone catchy.
Grammatical, spelling, stylistic – making any kind of mistakes when writing for SEO is a risk. Users believe that mistakes are a sign of poor service, and they are often right.
Copy-pasting. Some copywriters decide that partial rewriting of some random information found on the web is enough, but it's not. Texts should be not just readable, but unique as well.
SEO writing is an important step in your website optimization strategy as it as an essential part of on-page SEO. Your text should be not only filled with meta keywords but be readable and understandable for users.