PPC marketing campaigns are a great way to build on existing reputation and organic results, but they're not a sustainable way to drive organic traffic. You will get a ton of random visits without any returning customers and your ranking won't change at all.
So, we're aiming at SEO, right? Yes, but not quite. Marketers often become obsessed with their main keywords that they forget something more important – long tail keywords.
Did you know that long tail keywords make up more than 75% of all search sessions? If you're missing out on such a large chunk of traffic, why even bother marketing?
In this comprehensive marketing guide, we will show you how to use them and become a better and more versatile advertiser.
What are long-tail keywords?
There are two ways we can define them:
The first definition is that they're a list of queries that contain more than 3 keywords. This difference from head keywords is not only seen in length, but also from a semantics perspective.
Long tail keywords make up an entire topic and increase the probability of the search to reach what he and she wanted. Let's take a look at these head and long tail keywords examples: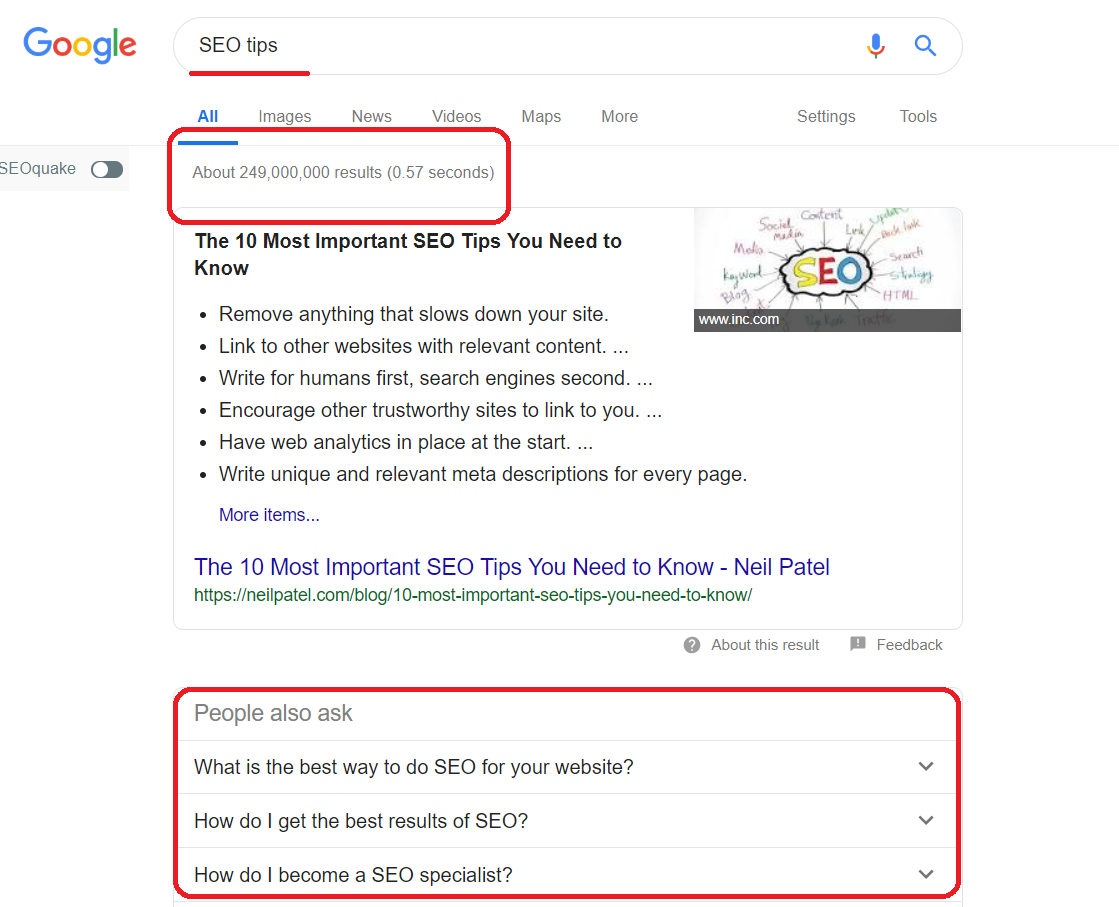 "SEO tips"– this is a head keyword. People type them in because they want to find out what a topic is, or, to define something they're not sure about. Usually, head keywords result in a second search, which prompts the use of long tail keywords.

"SEO tips for small marketing blogs"– this is a long tail keyword. The searcher already knows what he or she wants and wants to find out more. Or we can put it this way – these keywords are the sign that a prospect is aware of a potential solution and that they're looking to make a purchase. It doesn't matter if it's a product or service – the modus operandi is the same.
With the second long tail SEO definition, we refer to a list of queries with 1-2 words but having a long frequency overall. In this sense, these strategic markers are cleverly scattered around content to drive attention and to establish continuity in terms of topics. This is important for purposes beyond SEO.
How to find long tail keywords on Google?
Surprisingly enough, you don't need to be an analytics wiz to find the right material on Google. All you have to do is the following:
Step 1
Prepare a list of seed keywords. Seed keywords are the building blocks of all other keywords. They remain unchained and constitute the crux of the topic. For example, in the query "How to shop for sneakers," "sneakers" is the seed keyword. The seed keyword is most often ahead keyword that has a high search volume and an equally high-ranking difficulty.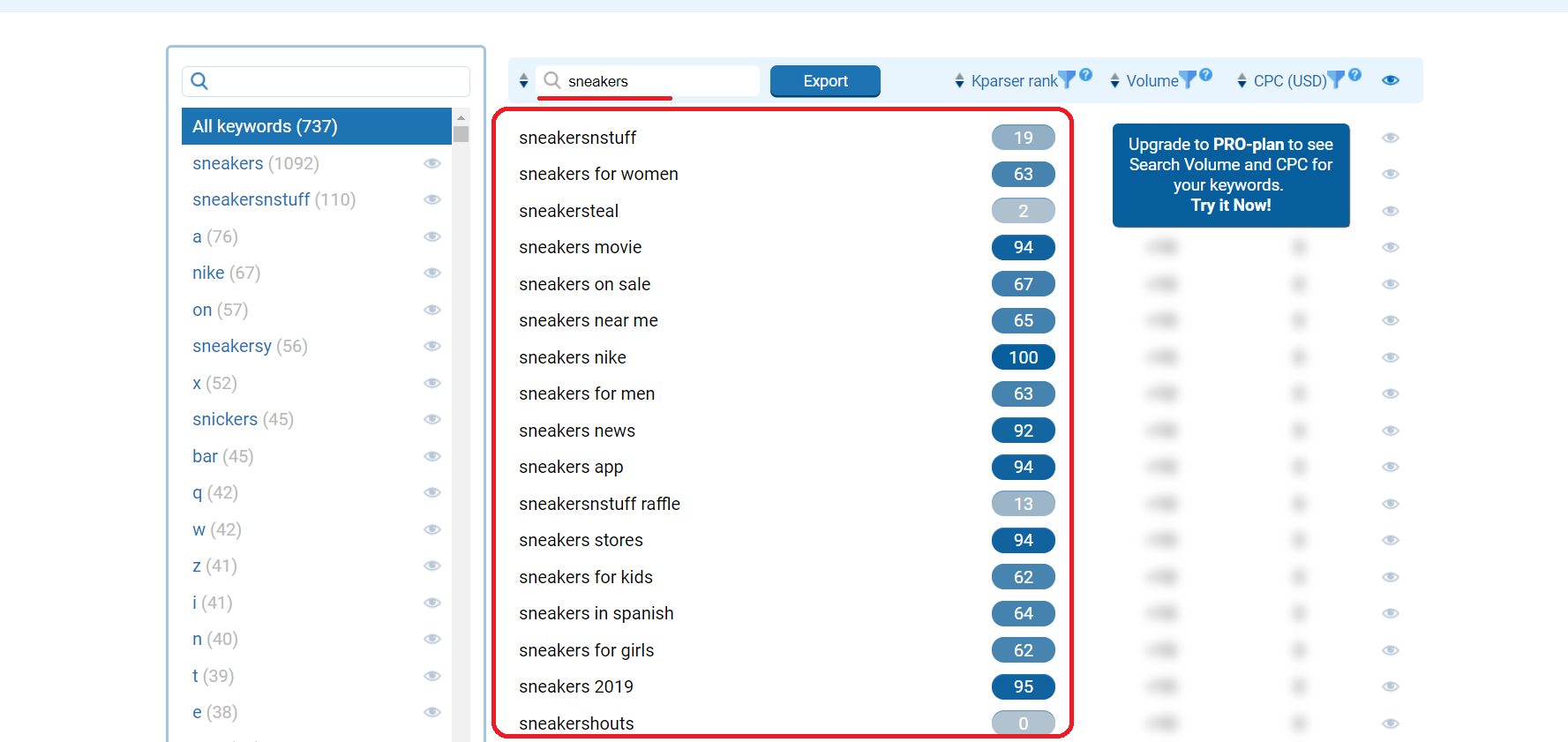 Step 2
Once you've prepared all the seed keywords, just type them into Google's search bar. Don't click enter – observe what the autocomplete suggestions are. These are things that people search for the most and will provide you with enough ammo to form your long-tail keywords.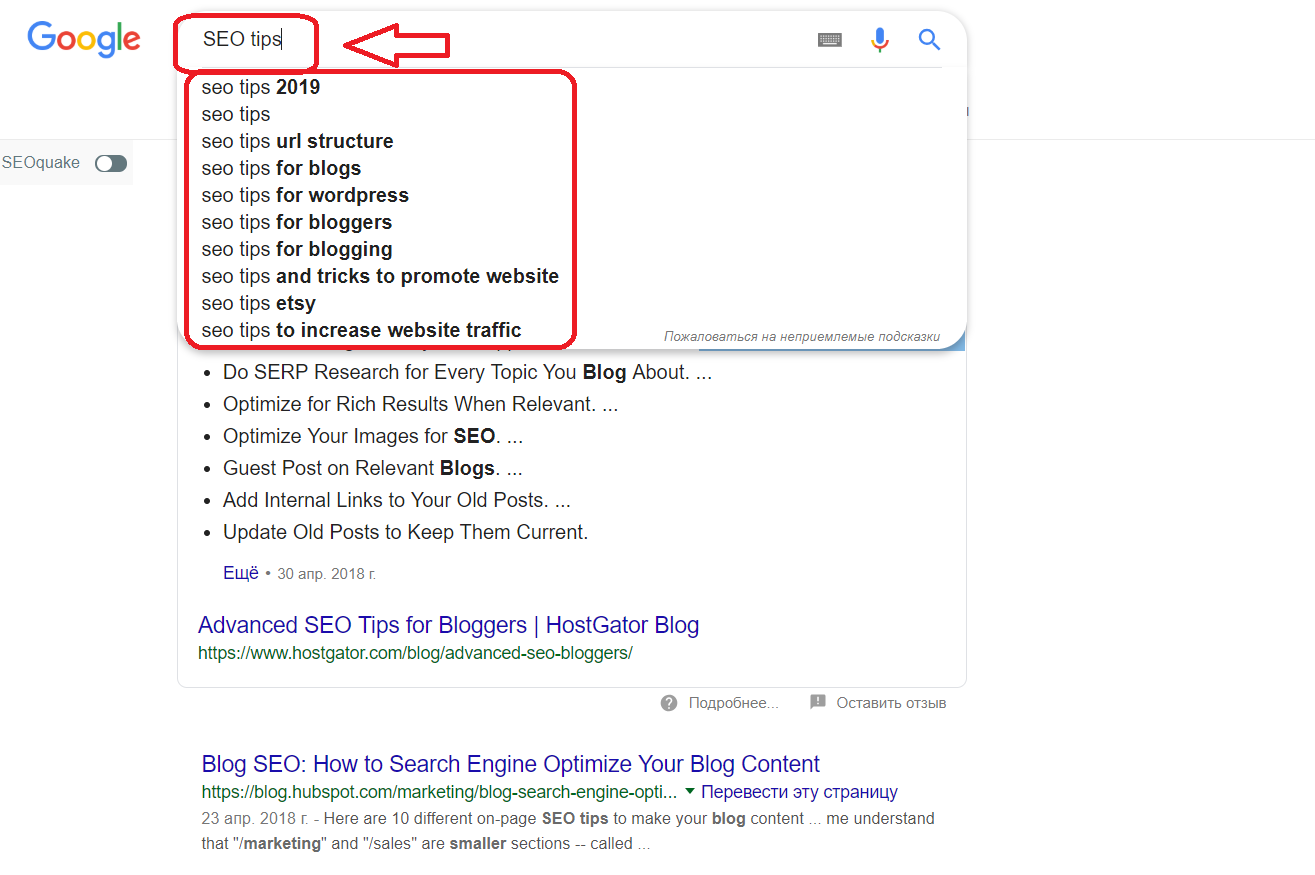 Step 3
Don't limit yourself to just autocomplete suggestions. Look at related search suggestions too. Learning how to use keywords is all about doing research and making it a routine. Write down all the related search suggestions. People usually jump from your keywords to the related search query or vice-versa. That's how Google's algorithms define reliability.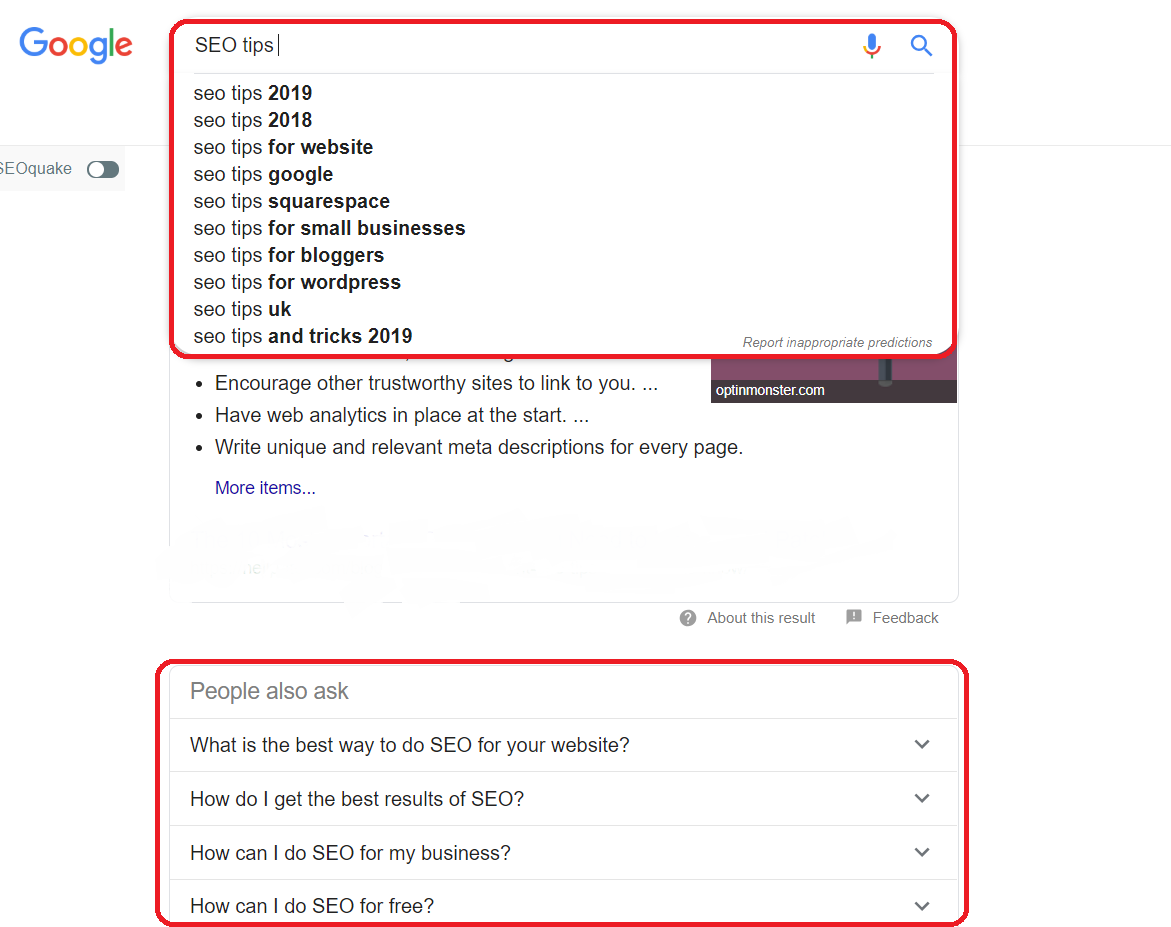 Step 4
Do the same for Bing.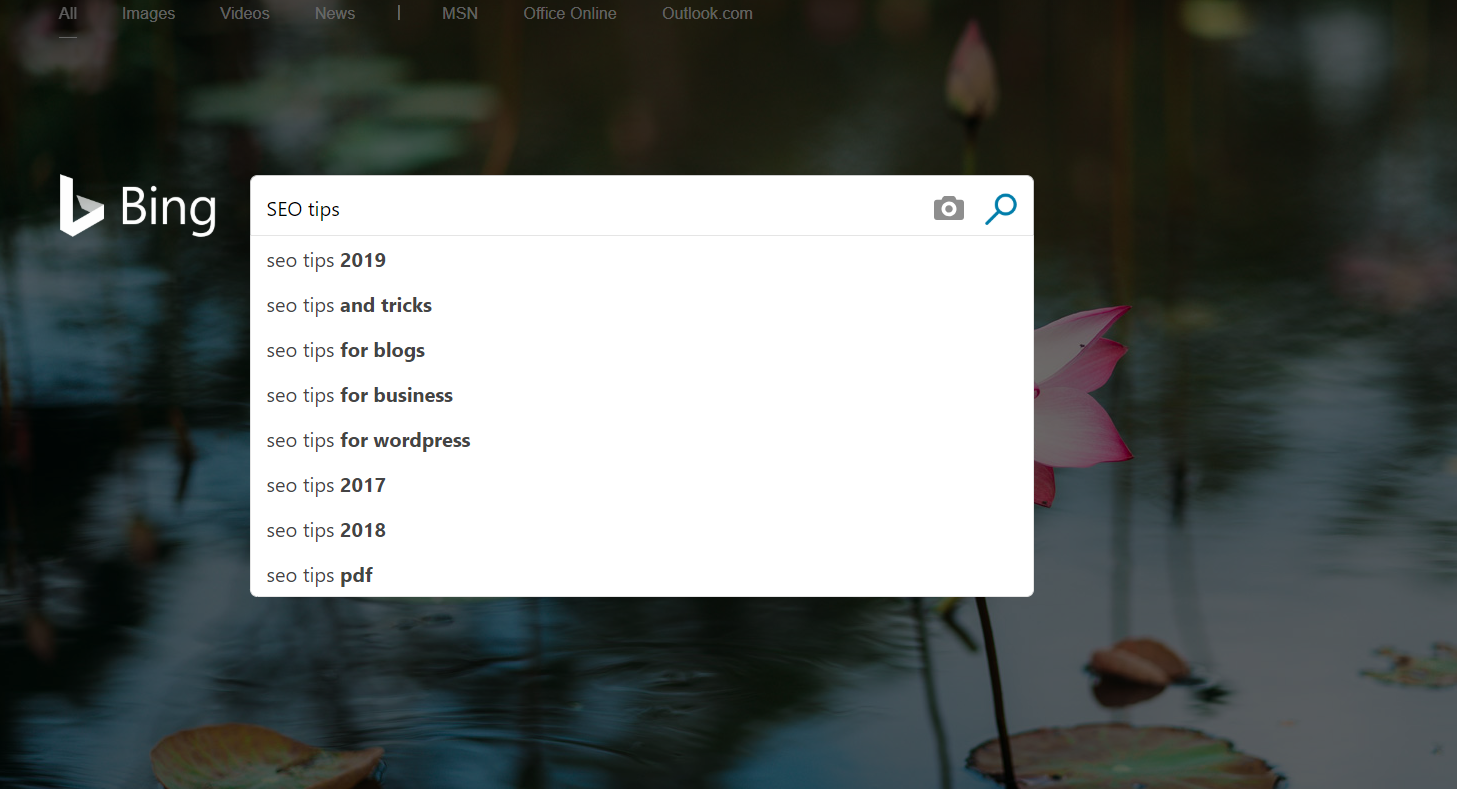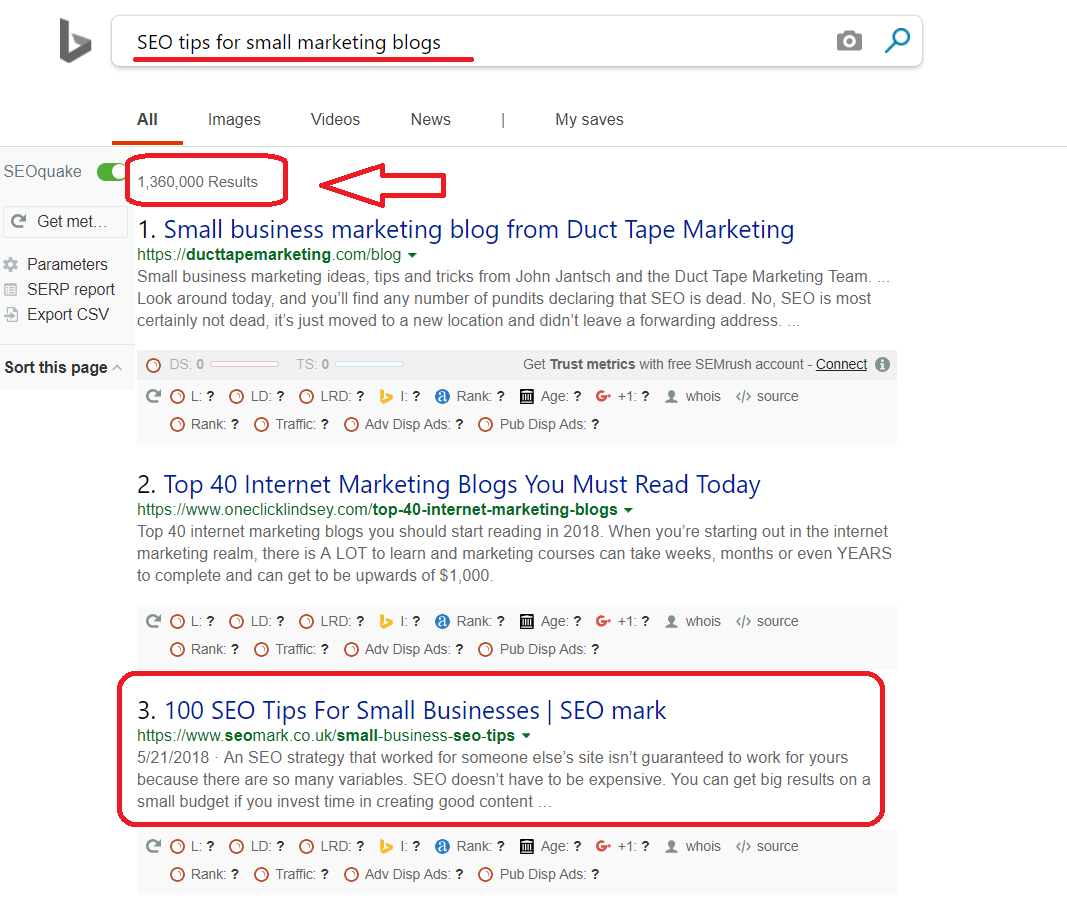 Even though Google is more popular, you can't forget that Bing still has 1.3 billion unique monthly visitors. Covering Bing for the same purposes doesn't take a lot of time but lets you cover a lot of extra ground.


Find more statistics at Statista
Step 5
Categorize these keywords into spreadsheets and save them for later. Don't hesitate to add every single one – you never know when you might come to need them.
What keywords are more effective for SEO?
The jury is still split on this one. Long-tail keywords are by far the best conversion drivers, but websites can't rely solely on them. A limited list of key request gives you consistency.
You can't expect solely to survive on long-tail keywords and to see your ranking soars. Clever keyword placement forms the crux of the initial stage of SEO. People are more likely to find your website if you prioritize long tail and give them the opportunity to find you at a high-ranking place.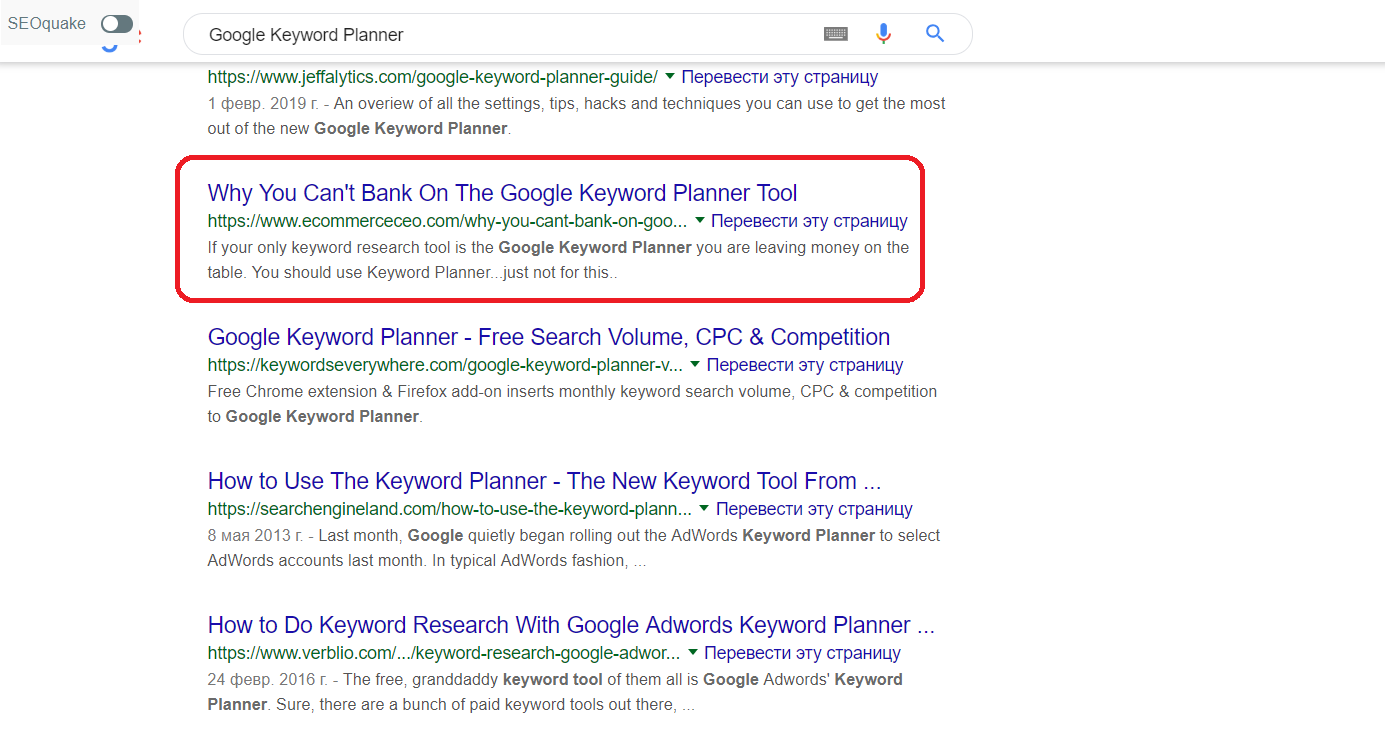 As your keyword ranking score soars, you want to remain competitive and attract more visitors who emphasize on head keywords. You can try the rank tracker tool to stay tuned about all your website rankings updates. It's all about knowing the route of progression.
Track your statistics and add more and more head keywords to the mix, to rank even higher. This is a technique that takes time to develop, so you shouldn't feel a need to hurry. Going crazy overhead keywords too soon is bad news.
How to optimize content for long-tail keywords?
The first thing you have to invest time in is traditional keywords research. Use Google Analytics to track the progress of the keywords you've gathered. Never make final decisions and keep all options open. There are three key things you have to pay attention to:
Usage of statistics
Analytic research around the clock
A good method of following the performance of existing content
Statistics can change a lot for separate keywords, so you would want to keep a close watch of those that are most important to you. Keep a priority list to do effective research and not waste time. Use the free website word count tool to calculate the right number of keywords your competitors have.
Use your own analytics. The biggest takeaway from keywords is their practical use. Add them to your content and see how each separate page and blog post performs. This will give you the best possible indication that your plan is working.
Balance it out between keyword research and keyword analysis. It's pointless to invest countless hours into research when you can't do analytics work for your own blog. Both facets of keyword placement are equally important.
Benefits of using long tail keywords for SEO
Did you know that placement of longer keywords can lead to 250% more conversions that head keywords? Websites that start using them improve their rankings by 11 positions, on average. This is a startling data that you just cannot ignore.
Don't litter your content. No matter how much you want to succeed and rank high, the content has to be readable. The best places to put them are the summarizing paragraphs of sections and conclusions.
Quotes are another great way of adding seemingly excess structures to your content. They won't seem out of place because the context is different – another person is saying these things and it won't seem repetitive nor boring.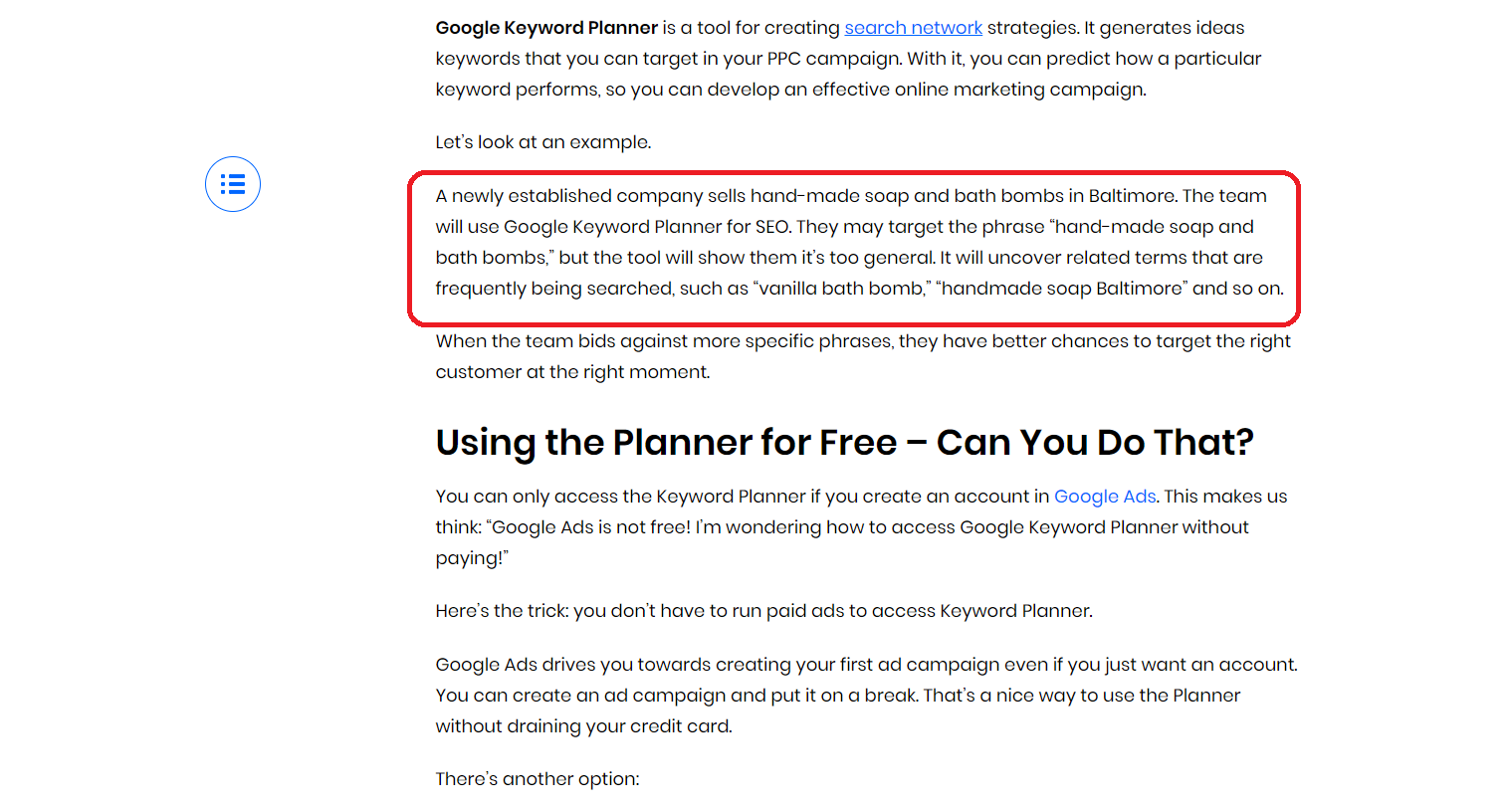 Concluding thoughts
By using long tail keywords, you will know how to create a constant stream of optimized content. If seed keywords are based on the overall interests of your customers, this phase involves leading them straight to your website and business. Don't rely on ads and optimize what you already have.