If you just started a business and you are trying to promote it online, you heard about it. If you're making a break in online marketing, you heard about it.
Both experienced and new advertisers use it for their online marketing campaigns. But what is it?
Google Keyword Planner is a tool for creating search network strategies. It generates ideas keywords that you can target in your PPC campaign. With it, you can predict how a particular keyword performs, so you can develop an effective online marketing campaign.
Let's look at an example.
A newly established company sells hand-made soap and bath bombs in Baltimore. The team will use Google Keyword Planner for SEO. They may target the phrase "hand-made soap and bath bombs," but the tool will show them it's too general. It will uncover related terms that are frequently being searched, such as "vanilla bath bomb," "handmade soap Baltimore" and so on.
When the team bids against more specific phrases, they have better chances to target the right customer at the right moment.
Using the Planner for Free – Can You Do That?
You can only access the Keyword Planner if you create an account in Google Ads. This makes us think: "Google Ads is not free! I'm wondering how to access Google Keyword Planner without paying!"
Here's the trick: you don't have to run paid ads to access Keyword Planner.
Google Ads drives you towards creating your first ad campaign even if you just want an account. You can create an ad campaign and put it on a break. That's a nice way to use the Planner without draining your credit card.
There's another option:
Step 1
Get into Keyword Planner through Google Ads.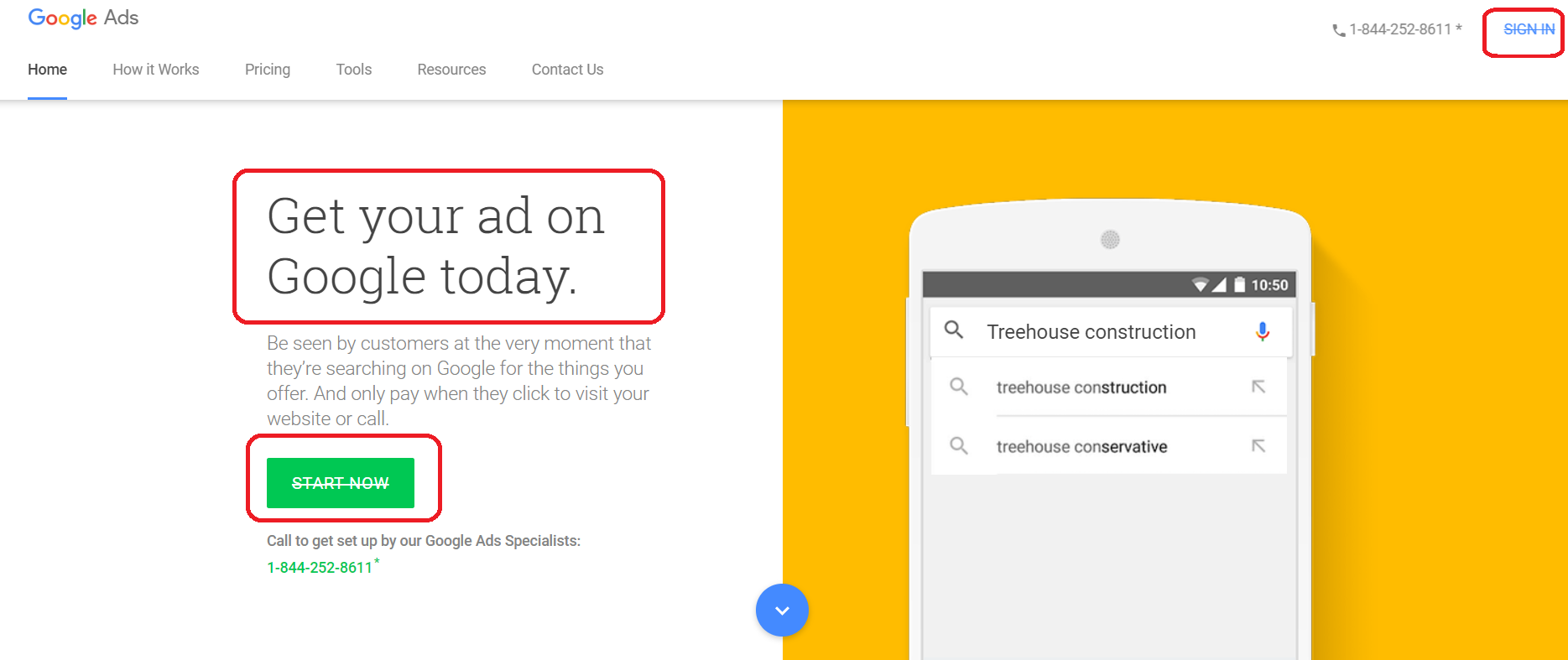 Step 2
You'll see a window asking "What's your main advertising goal?" Choose "Experienced with Google Ads?" here. Often, the best things are hidden in the small text.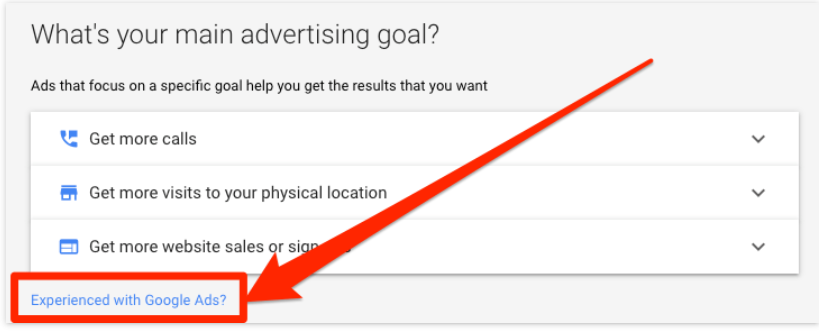 Step 3
 Next, it's the "New Campaign" window. You're about to choose a campaign type. Again, you'll see small blue text below the options: "Create an account without a campaign." Hit it!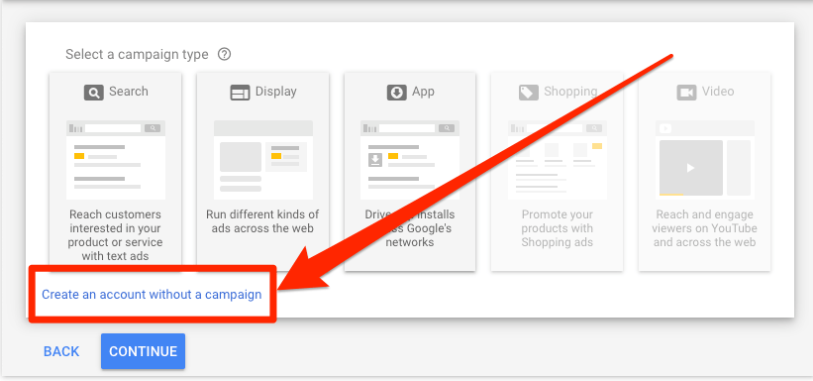 Step 4
The next window asks for business information… but not the credit card! Click submit!

Step 5
Next, you'll get into your account. You'll see the "Tools" option on the menu. In the dropdown menu under it, choose "Switch to expert mode."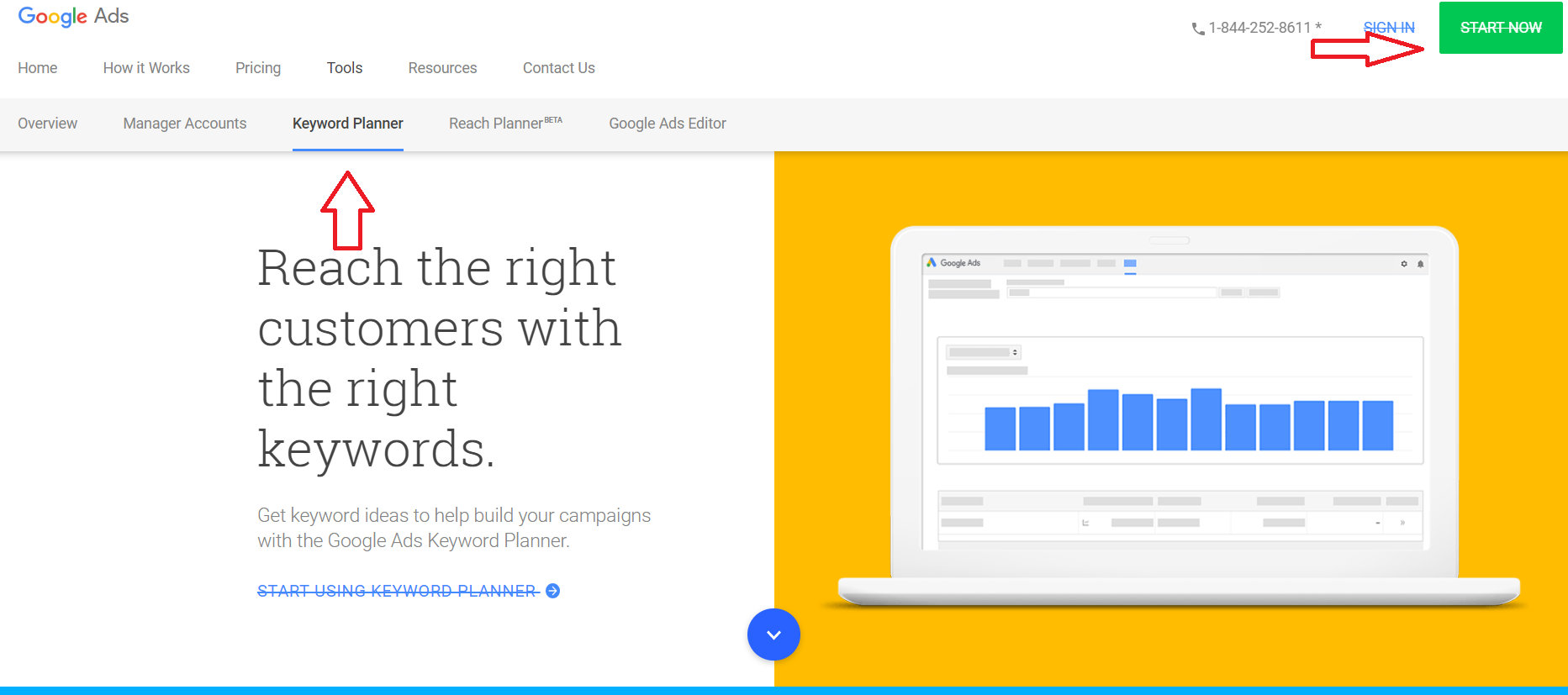 Step 6
Under Tools, you'll see Keyword Planner among the options.

There. You're ready!
A User's Guide through GKP
We'll give you some hints on how to use Google Keyword Planner if you're a true beginner.
When you hit the "Keyword Planner" button, you'll see a page that gives you two options: find new keywords and get search volume and forecasts. Those are your two main goals.
Find Keywords. This is the tool you use when you want to discover keywords to target. In the search bar, you need to "enter words, phrases, or a 

URL example

related to your business."

Start with a list of words that describe the brand. Let's stick with the example we used before. You'll use handmade, soap, Baltimore, and a few other words that will let you access the search engine's database of keywords.
By putting related words together, you create a search phrase. You can use phrases like "vanilla bath bombs" or "handmade soap shop in Baltimore."
If you enter the URL from a page on your blog, you can discover strongly related keywords.
Get Search Volume and Forecasts. The volume is the total number of searches that Google users perform on a particular keyword. Why does this matter? The metric helps you target keywords that people actually use. If "handmade soap" has a high search volume, your content would compete with the big players in the industry. So you'll want to target those with average search volume, such as "handmade soap Baltimore." But if the volume is too low, targeting that keyword makes no sense. It is recommended for new sites to target keywords with lower volume. Once they gain more authority in their niche, they can get bolder on the volume. Don't forget to check keyword SEO difficulty for proper keyword research.
What Features Does the Tool Provide?
To make your quest for the right keywords more relevant, you can rely on different features inside the tool. Let's guide you through them:
Negative Keywords – You're not selling cheap handmade soap, but it's what people search on Google. If you want to exclude "cheap" from the list, you'll mark it as a negative keyword.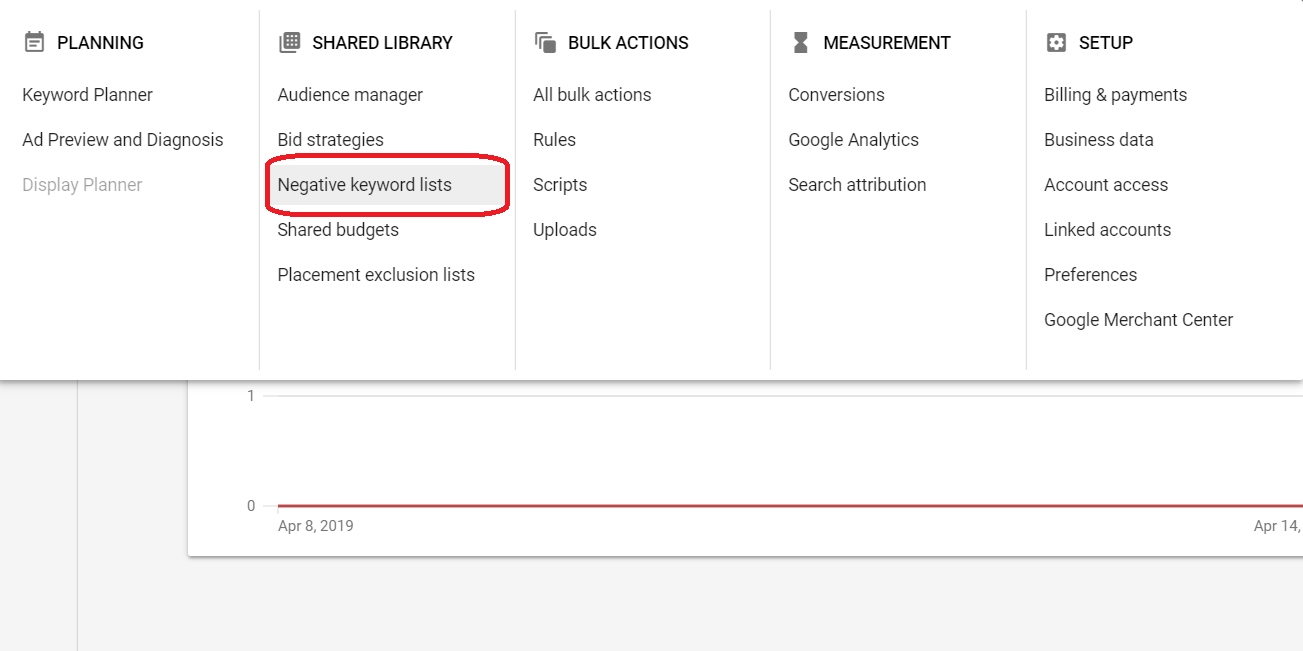 Search Options – Do you want to target Google only?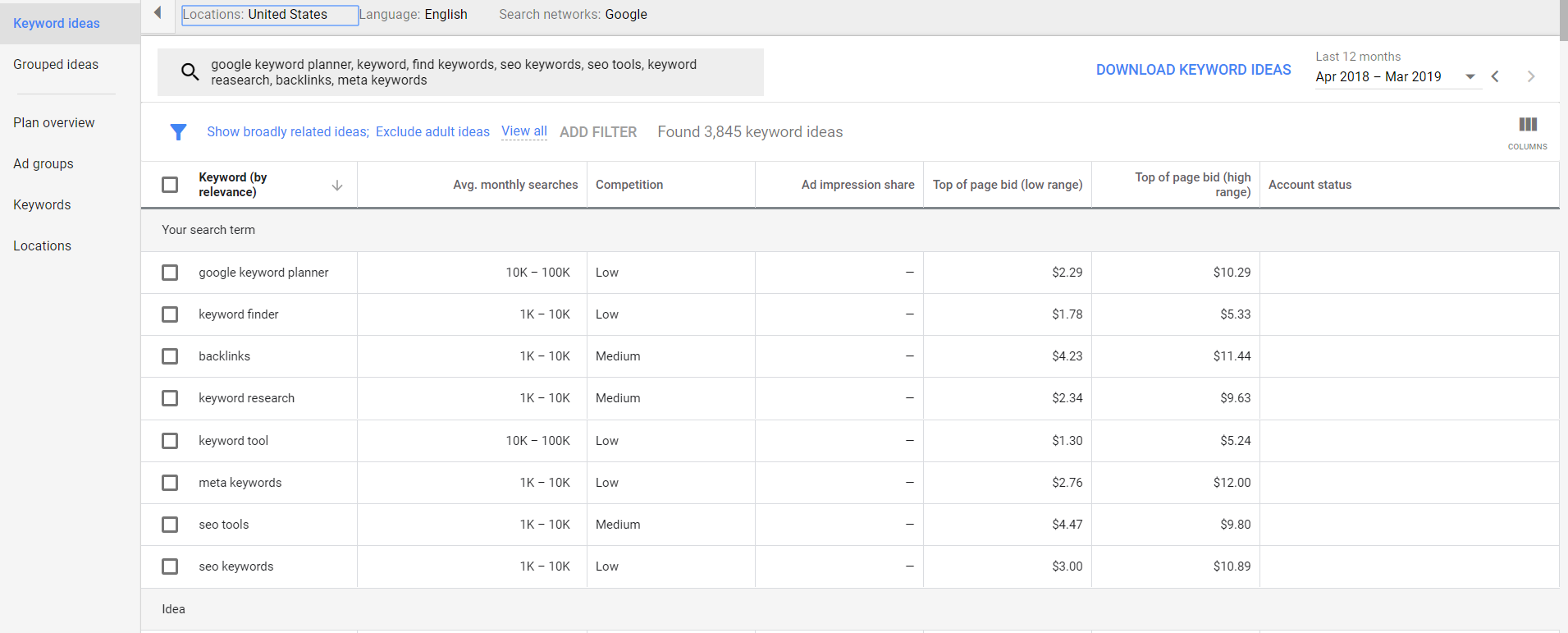 Desired Language – It makes no sense to search for English keywords if you want to promote a local business somewhere in Hungary.

 Location – You can specify it from the top left menu. With this, you'll get keywords relevant for the area that your business targets.

Date Range – If you're running a seasonal marketing campaign, set the date range to the proper period.

Keyword Hacks for SEO Experts
This Google Keyword Planner tutorial already gave you the basics. But how about a few extra tips that elevate you on the expert level? They are simple, too!
Keyword Ideas from Competitors
Spying is not a bad practice in the world of SEO. It's a standard.
Remember when we said you could enter a URL to search for keywords? You don't have to limit the search to your own pages. Find a popular post from your competitor. Paste the URL. You can choose the option "Entire site" and the tool will scan it. You'll see what keywords the competitor targets.
If you want to compete, you'll get great ideas there.
What Devices Do People Use?

Find more statistics at Statista
In the "Plan Overview," where you added your keywords, you'll see a "Devices" section. There, you'll see the percentage of impressions that your keywords get from various devices. If you're targeting mobile, you'll want to choose keywords that get most of their impressions from those devices.
See Real Search Volumes
When you start using Keyword Planner, search volumes will be the most confusing aspect.
You'll see plenty of long tail keywords with the same number of average searches. The tool might show that both "handmade soap" and "natural soap" have 10K – 50K average monthly searches. That range is huge, and it doesn't make a difference between the two.
If you want to be precise, you can use a tool that complements the Planner. Ahrefs Keyword Explorer is a nice one. It gives you a much more precise estimation of the search volume.
4. Keyword Ideas from Competitors Content
Simple but effective tactics. Choose the landing page your competitors gets mosts of traffic and extract keywords from there. You can use both Keyword Planner or simple keyword density checker. Most used keywords got higher density, and you can grab them for your ad or search campaigns.
Final Thoughts
Did you learn everything you needed to know to start using GKP? With a single tutorial?
But you got the foundation. Now you know how you can access the tool for free. Start experimenting with it. There is a learning curve, but it's nothing serious. You'll be ready to start a real advertising campaign in no time