What is a Meta Tag Title and How to Use It Efficiently?
164033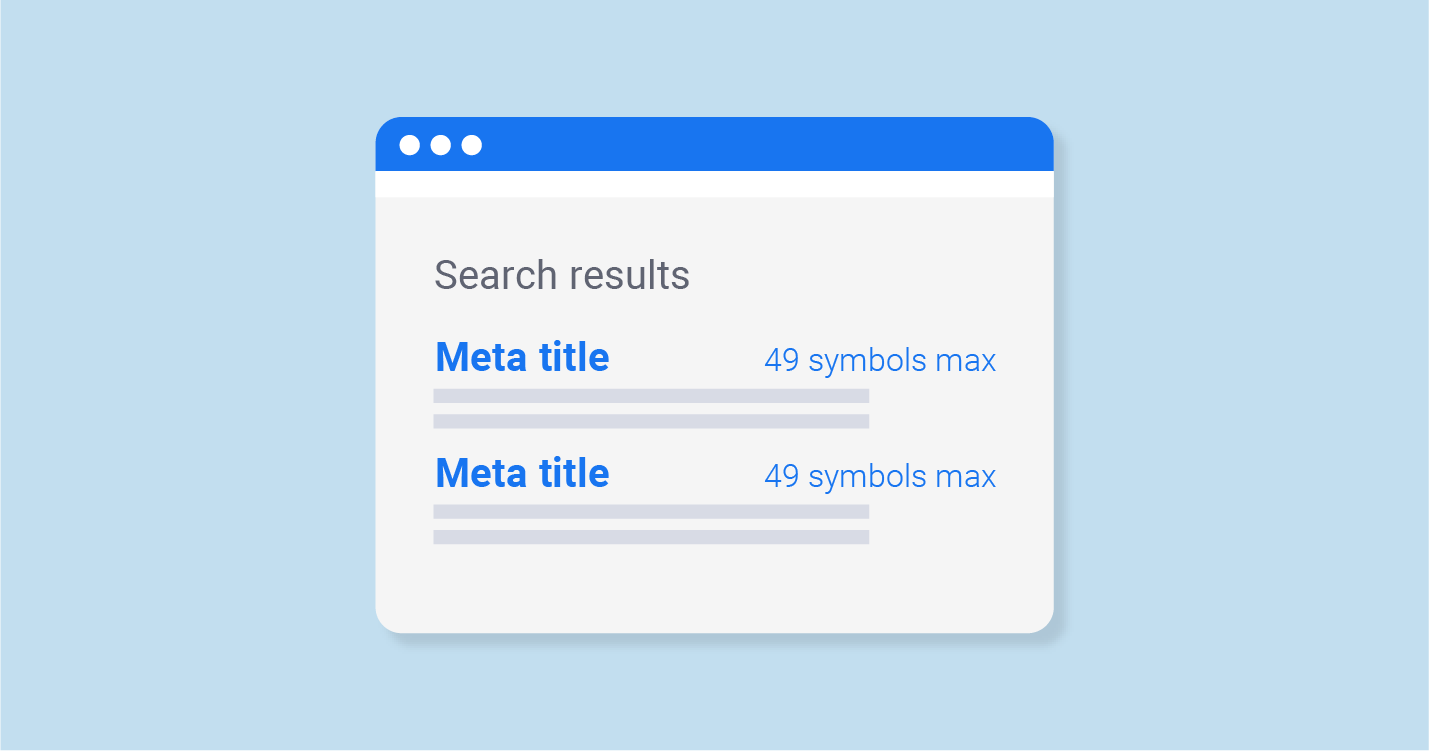 An example of meta title tag in html code
<html>
<head>
<meta name="title" content ="Free On-Page SEO Checker - Get Your SEO Score Now">
<title>Free On-Page SEO Checker - Get Your SEO Score Now</title>
</head>
</html>

How to create meta tag title?
Steps needed to make it attractive for bots:
The title line must be filled! Otherwise, the page will not be ranked.
Your title can contain from 60 to 120 symbols, but as the user cannot view more than 60 characters on the query results page, we strongly recommend to create meta titles which do not exceed this limit.
Title must reflect the purpose of this page, that is to say, it should be relevant to its content. Otherwise, the search systems can choose it on their own.
The most frequent keyword (in the direct entry) from those participating in the page promotion should be included in the meta tag title.
The tag "title" should be used on the page only once and its place is in the code block "head", not "body"!
If it is possible, create a unique title for each page of the site.
It is highly recommended to use the same words and word combinations for the tags "title" and "h1."
Steps needed to make it attractive for visitors:
Meta title is shown as the headline of the article in the results of the query (above the page address). Potential visitors of your page will choose to activate the link or not depending on how informative and attractive the title is. That is why meta tag title must attract your audience to help you to sell. The formulation including the particles "how", "where", and advantages of the services or goods is the best in this concern.
Get Free Website SEO Score Online
Improve your SEO rating with the best website checker
Interesting now
Show more