Congratulations! You have decided to start your website. Whether for what purpose, personal blog, or business website, you need a server to host the site either way. Like any other novice website owner, you will face two options: buying hosting or hosting the site yourself on your server.
This article will be useful for those interested in how to host a website and still decide to choose the provider. However, we also tell a little about how to host the site yourself.
Here we will explain how to trust your site to a reliable provider in four simple steps.
Let's get started!
Step #1: Research Web Hosting Providers
When you start looking for hosting providers, you will come across many options about how to host your own website. Determining the right one for newbies is not easy, but we have prepared some tips to help you decide.
First, it's worth determining the purpose of your site. A blog? An online store? Game service? You have to define the purpose of the site clearly. This way, you can narrow down the range of suitable providers.
Providers give different performances and speeds to host your own website. Each of the web site hostings will have its conditions for use, and to pick the perfect option for you will get only a clear understanding of the subject and the purpose of the site.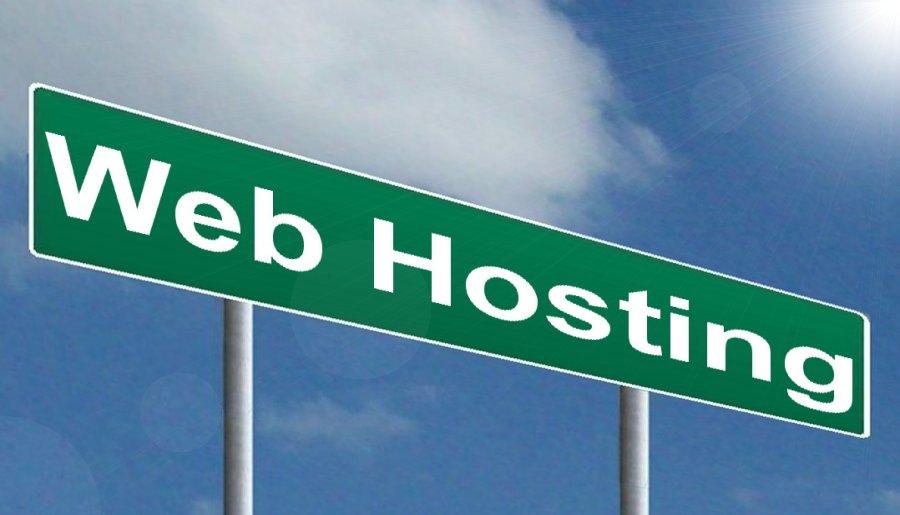 Where to host website? It depends on the location of your users or customers. If the readers of your site are in different countries around the world, it is important to pay attention to the location of servers. The more of them in different parts of the world, the better.
If you maintain a site, for example, only for users from the U.S., you should look for the option with the servers there.
Another important criterion when choosing a web site host is the time of availability of your site. Usually, the Uptime of a good provider should be more than 99%. It is rare to find companies that offer their users 100%.
Everyone has emergencies, and a reliable provider will provide its customers with backup servers. Your site should always be available to customers and users.
If for some reason it is not, then you risk ruining your reputation in the eyes of your users as well as losing points in search engine rankings.
Where to host a website? Make a list of suitable providers and choose the best one out of them. Also, pay attention to the cost of the plans, the speed of customer service response, and a guaranteed money-back if you do not like the quality of services.
By the way, some providers also offer a free trial period. It is a great chance for you to know how to host a website for free and test capabilities and make a purchasing decision.
Step #2: Choose a Hosting Type
As we said above, much in the choice of provider depends on your goals and your budget. You should not buy the most expensive plan if you do not need its performance and additional features.
Let's say you have decided on a provider. As you know, each of them offers either several types or specializes in one type. Each has its advantages and disadvantages, so let's take a closer look at each type.
Shared Hosting
The easiest and cheapest type is Shared. The low price is achieved because you get only part of the server and share it with several other users. In this case, each client will have a separate login and password, and the settings of sites will not intersect in any way.


Shared hosting suits the sites that do not require a lot of resources and power. You will get excellent service and the necessary speed for your site from your provider for a small fee. In addition, this is a very simple option from a technical point of view.
There is a limited set of settings, and the user will not have to deal with complicated server settings. We recommend this option if you are a novice owner of a small site.
.
VPS Hosting
Virtual Private Server is the same as Shared, but with your private server. Having a VPS service gives you a set amount of resources that you don't need to share with anyone. It's kind of like having your very own dedicated or private server, but virtual.

Plus, it is still not very expensive, and you do not have to share resources and performance with other users.
Dedicated Hosting
Dedicated hosting gives you the best performance and speed. A whole server is allocated for your site, the power of which belongs only to you. Only you can control this server.
Because you do not have to share performance, you can always count on a certain speed, and you have no difficulty in predicting the percentage of site availability.


There is also a higher level of security here. The only downside to the Dedicated type is that it is much more expensive than Shared. However, this is not a disadvantage for you if you run a large website or a large online store.
Good performance costs. If you have a small site, then you are better off choosing between the previous two options, as extra performance is simply not needed.
Cloud Hosting
If you have a big and quickly growing website, you should choose the Cloud type. You will get the power and performance of a VPS with the simplicity of the shared type. This type is really easy to set up and is completely managed by you alone.
Get a dedicated IP address with a slice of RAM, CPU, and SSD Disk Space. The provided resources are fully dedicated to you.


Step #3: Select Your Hosting Plan
Answering the question, 'How do I host my own website?" you can choose a hosting plan depending on what additional features and performance you need. If you want to save money and don't need high performance, you can settle for the basic inexpensive option.
In any case, most providers give you the option to change your plan if your site's resource needs grow along with your site.
As for additional options, these are usually a domain name, SSL Certificates, backups, and protection for your account. If you need non-standard features, you can always contact the sales department to discuss special terms of cooperation and an individual tariff plan.
Step #4: Register Your Domain Name
When choosing a domain name, you need it to be short and reflect the essence of your website. In addition, you should take care of the international extension. If you use a .com or .net extension for your domain name, your users will have more confidence in your site, and you will not be associated with a rogue resource.
You may ask, 'How do I register a domain name and host my site?' For that, we also recommend that you use a provider. Many of them include a free domain name in the terms and conditions of your plan and allow you to register a new domain.
How to host a website free? If you want to register a domain name with a hosting provider, follow these simple steps:
choose the appropriate plan, 

select a free domain name, 

record its validity period.
It is very important to set reminders of the domain expiration date. Of course, the provider will send notifications about the need to renew, but none of us is immune to mistakes. That's why a reminder in the calendar about domain activation renewal would not be redundant.
Otherwise, you risk losing your domain name and all the effort of working on your site.
If you don't want to register a domain name with a provider, you can use domain registrars' services. However, this option is not safe for you when hosting your own website. Therefore, it is still recommended to choose the web hosting provider.
Alternative Option: Self Hosting (Not Recommend)
Another option to host free website is Self Hosting. Let's warn you right away that we do not recommend this option at all.
It is difficult and not suitable for beginners, moreover often it is more expensive because you have to buy equipment.
How to host your website? To host the site on your server, you need to have powerful hardware. If you are planning a small site and need few resources, your computer can serve as a server. You should have some technical skills.
Setting up independent hosting is not the easiest task, so it is not suitable for beginners.
How Much Does It Cost to Host a Website
The cost will depend on the provider you choose, the service plan, and the capacity you rely on. In addition, if you are planning to promote a large site, then, of course, it will be more expensive than if you were working with a small site.
You can check the providers' prices on the official websites and choose the option that suits you best.
How much does it cost to host a website? The cheapest way to host your site is to choose Shared Hosting. Recall that in this case, you will share the performance of the server with other users. The most expensive is dedicated.
However, it is only necessary for large sites. So, as you can see, it is not very expensive to host your website, and it will not affect your budget too critically if you stay on the inexpensive plans.

How do I choose a web host?
We've given you a detailed website hosting tutorial. Let's go through the important points once again:
The

best way to host a website

is to use a provider.

There are several types of hosting, and the most common are Shared, VPS, Dedicated, and Cloud Hosting. 

When choosing the type of hosting, you need to be guided by your site's resource requirements and performance.

Choose the tariff plan based on your budget and the additional features you need.

You can register a domain with a provider, and in some cases, the cost of the domain is included in the plan's cost.

Of course, you can also host your site, but this requires technical knowledge.
FAQs on How to Host a Website
How to host a website for free?
You can host a website for free only if you have your server and register a domain name through a free registrar. However, this method has many disadvantages, so we recommend choosing the option with a hosting provider.
What is the best way to host a website?
The best option is to turn to a hosting company. It has many advantages, and the main one is that all technical concerns fall on the provider. You will not have to understand the intricacies of setting up a server.
Why do I need a hosting provider to host a website?
The hosting provider will provide you with a reliable server, and the support service will always be ready to help solve difficult situations. If you are hosting your site, then you will be the only one to deal with problems.
Can I buy a domain name and hosting from two companies?
You can buy the domain name and hosting from two providers and link them. When you purchase the hosting account or domain name, they will provide you with a control panel to manage your domain or hosting account.
Can I host a website with one provider and then change it to another provider?
Yes, of course. To do this, you need to ask if the other provider can transfer your site. If yes, then it will not take long, and some providers will be completely free of charge.