Tracking website positions in search engines exists necessary for optimization and promotion. It is one of the essential tasks of marketers and specialists. It is a routine task that is still time-consuming and complicated, even with Google's ranking tool and keyword ranking checks. Besides, it's confusing and time-consuming to analyze further and interpret the results. Users get volumes of data.
We considered the shortcomings of popular tools and tried to eliminate them. That's why we've created a new, handy tool to analyze search engine rankings. This article will tell you how to use our free tool for your search engine position tracking tasks.
What is Google SERP Checker
Our new Google SERP Checker & Tracker allows all users to monitor result pages without entering many search terms. The SERP Checker allows you to view search results worldwide without a VPN to access search engines from different countries.
A major challenge for international competition businesses is finding answers to their search results in different regions. With our Search Engine Checker tool, you can easily see how users from other countries will see your site in search engine results. It will show you which countries have you at the top of the list and do not allow users to find you on the first page.
If you do not know what level the page of your site is now, you will have difficulty optimizing it for the requirements of search engines. It will also be harder for you to track your progress. That's why our SERP checking & tracking tool is just what you need! Before you start making a strategy for optimization and choose channels for promotion, analyze where your site name is now.
Now there are many SERP checker programs on the market, and each of them has some disadvantages. We decided to analyze what users are dissatisfied with while using such programs and created a new useful tool. Now you can take advantage of unlimited keyword searches, as well as other parameters and tools to track your data even more effectively.
Google SERP Checker & Tracker: a Step-by-Step Guide
Our new Google SERP Checker will give you data about the results page when a user enters a keyword. Such data will help you design your promotion more effectively because you already know what you need to do to improve your positions.
Several features make our program better than existing alternatives. For example, instead of looking at every page of search engine results manually, our SERP checker tool will do it quickly and provide you with additional information. This tool checks search engine results pages from different regions to see how your site ranks globally for different users.
Below we'll look at how the tool works step by step using our website as an example. Study the instructions and reviews so that your interaction with the tool is as effective as possible.
Step 1: Create a project
With the SERP tool, you will have many more options for users' preview search. If you want to rank your company in another country without using the SERP tool, you must change your device's IP address. It takes extra time.
So, type the URL of your domain into the search box on the tool page and click "Start your free trial". Below, we will show you images of steps. As mentioned before, we will check our Sitechecker page.

For registered users, information will be the following:

Step 2: Language, country & device choosing
Next, you will go to the advanced best tool and see several filters for customizing your search. Here, you can select the country whose results you want to analyze, as well as the search language.
Also, when you switch your search to a mobile device format, the tool will show you results without using a mobile browser. It will make it easier to analyze your search data without switching between devices.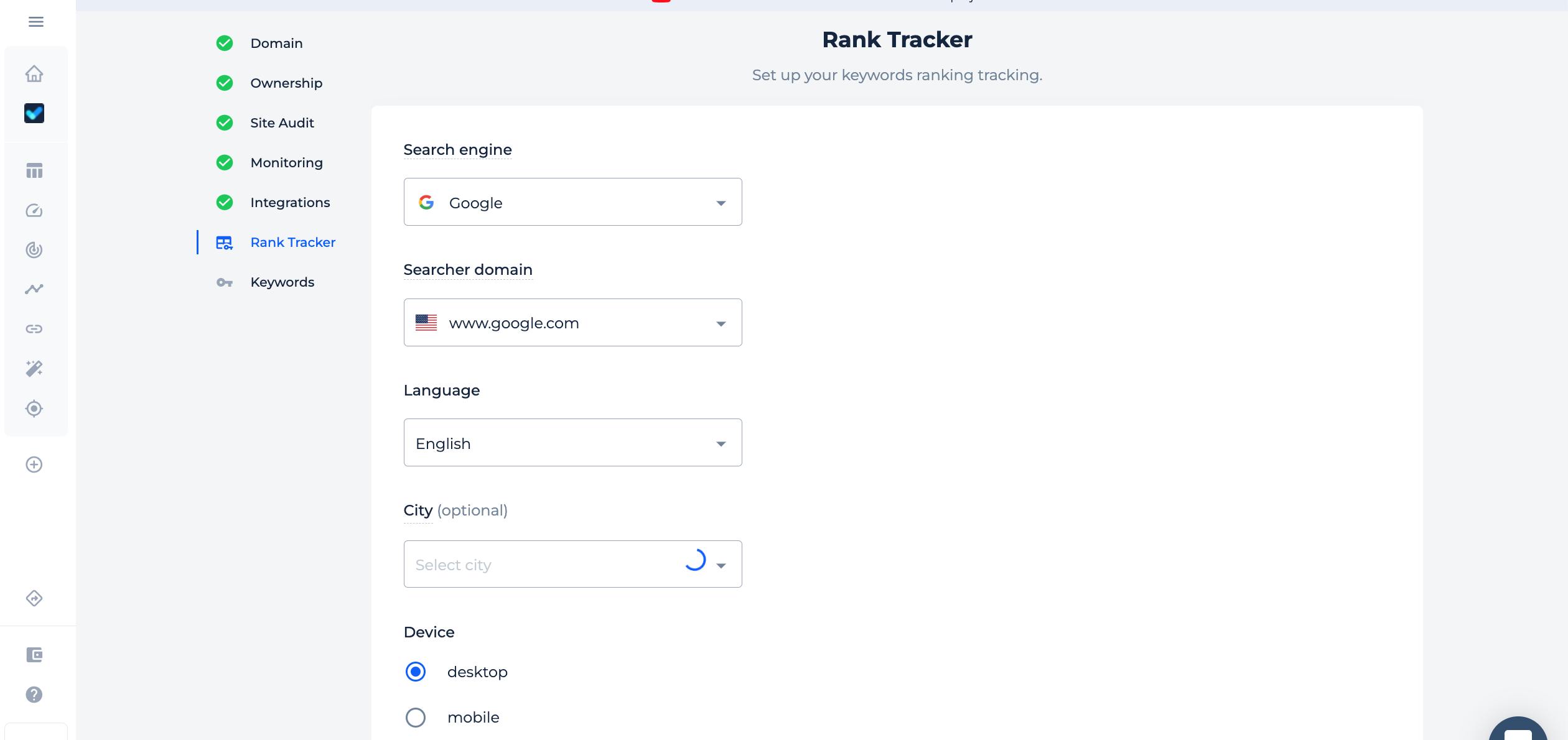 Step 3: Adding keywords
You will need to define the keyword query you want to create a search results page to start the scan. You can do separate research on multiple keywords to utilize the smart keyword matching feature.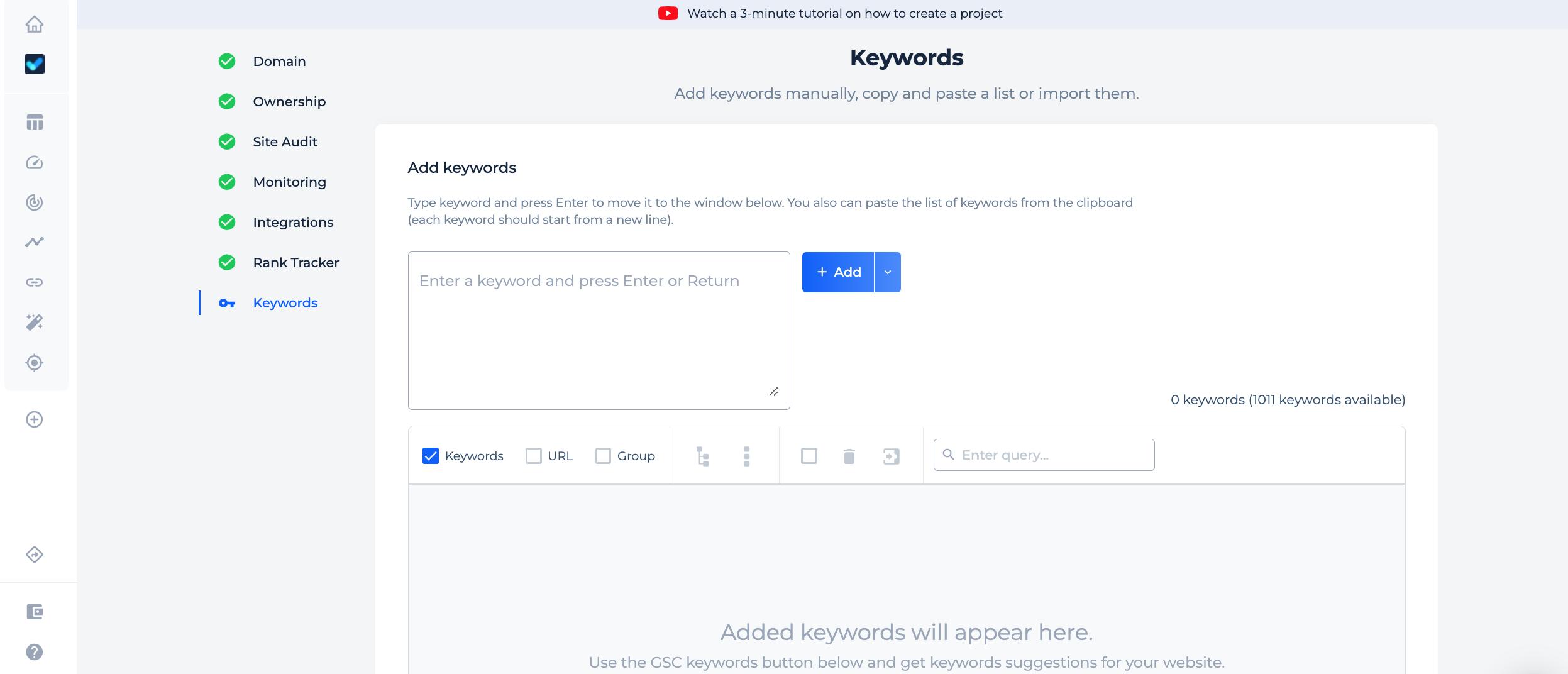 Step 4: Getting SERP data
The next step is to retrieve data from the search engine. You can track the position graph for a given search key. Use our Rank Tracker tool and the right key to get additional results and download reports.
Analyze the results and take them as a basis for further search engine promotion strategy.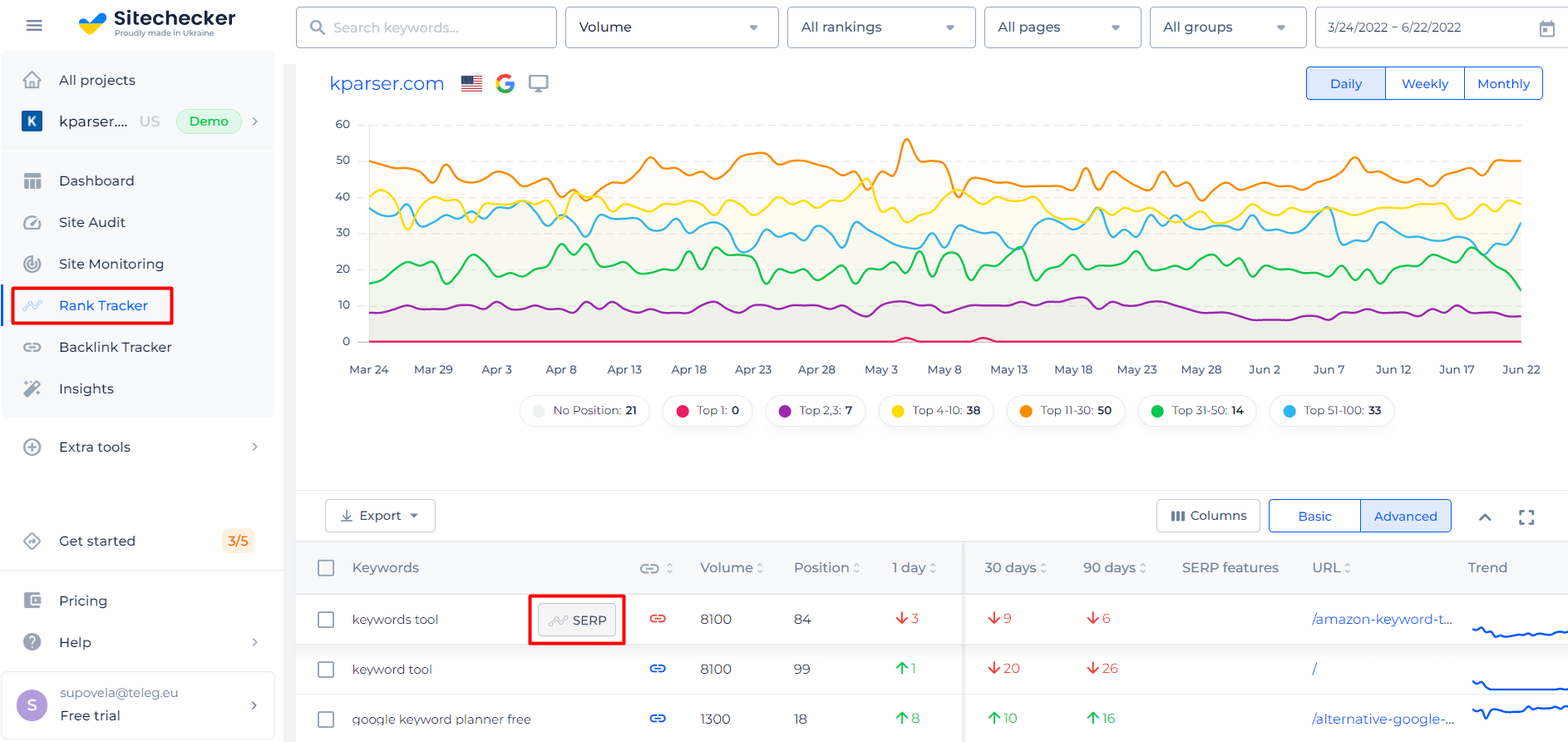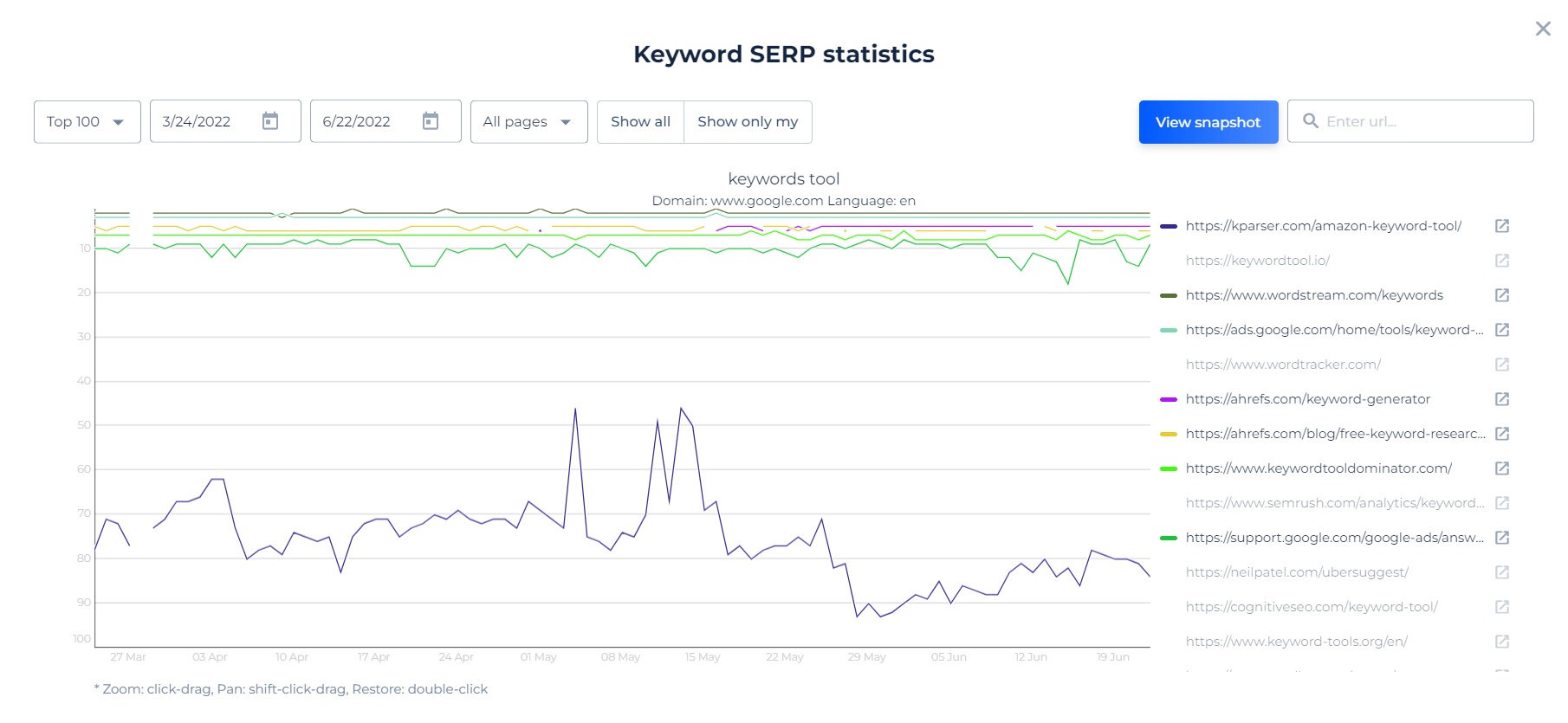 Google SERP Checking & Tracking Features
Our tool is fully live and online, which means you won't need instant software for your device. So, our tool will not use the resources of your device. But there are other interesting metrics in the tool's operation, so let's take a look at those as well.
Desktop & mobile SERP
You need to figure out how you can choose where the results page will think the searcher is. Users often want to search for their updated results in the United States, but we also search and check search results for Europe and Asia.
Locations – countries & cities
Use our tool to improve the promotion of your site in local search results. Specify the country and city you are interested in, and track search results for that area. It is an especially important feature for businesses growing within a specific territory.
Multi-Languages
The SERP extension will also get more accurate results in different languages when conducting searches.
Snapshot of top 100
You will get the search results in a visual form for the keyword.
Chart of top 100
It is a graph of changes in competitors' positions, selecting the results and tracking the dynamics over a certain period.
SERP features
Are elements that appear on search engine results page that go beyond the traditional "10 blue links". For example, it is the Feature snippet, Rich snippet, people also ask e.t.c. Our tool will show if you get that kind of snippet for your keyword.
SERP check is not enough to optimize your site for search engines!
Conduct a full audit to find out and fix all the site level and page level issues on your website.
How Do You Do a SERP Analysis?
Google SERP Checker is a significant easy tester for improving your site and optimizing your website for search engines. It allows you to customize a wide range of filters for your search. Normally, you would not have access to such filters, such as the geographic region you are searching for.
The first thing you need to do is register on our site and get the trial. Next, you will unlock our Google SERP analyzer and use it. You will need to define the keyword you want to create a search results page to start using it. You can also do separate searches for multiple keywords.
Our tool meaning will give you all the knowledge to analyze your search. You can review the information in tables, graphs or download it to your device to further monitor.
FAQ
How do you evaluate a SERP
SERP analysis definition is the process of examining the top ranking sites in the SERP (Search Engine Results Page) to assess the relevance of the keyword you want rating for.
How do I know if I have Google SERP?
You need to enter a good keyword into the database, select your location and indicate whether you mean using a computer or a mobile device.
Why do I get different results for the same searches?
The main reasons anyone gets a problem with different results on Google are location, personalization, and algorithm variations.
What are a SERP Features?
Tracking pages of results you get when you search for a specific keyword. Unlike a standalone search, it will not be affected by your current geographic area when you use the search engine result tracker.
SERPs help you affect your web pages by providing better search results.