The most important product changes for September 2020.
1. New design of Site Audit issues
There are two key changes in the new design:
You can work with URLs without a domain name and protocol. If you have long URLs, you can use more places to identify your page. But be careful, as some of the links may have a different protocol (http / https) or include the www subdomain, and you will not be able to notice this in the truncated version of the URLs.
We moved the list of all checks from the dropdown to the right sidebar. Now they are always in your field of view and you can quickly navigate between errors.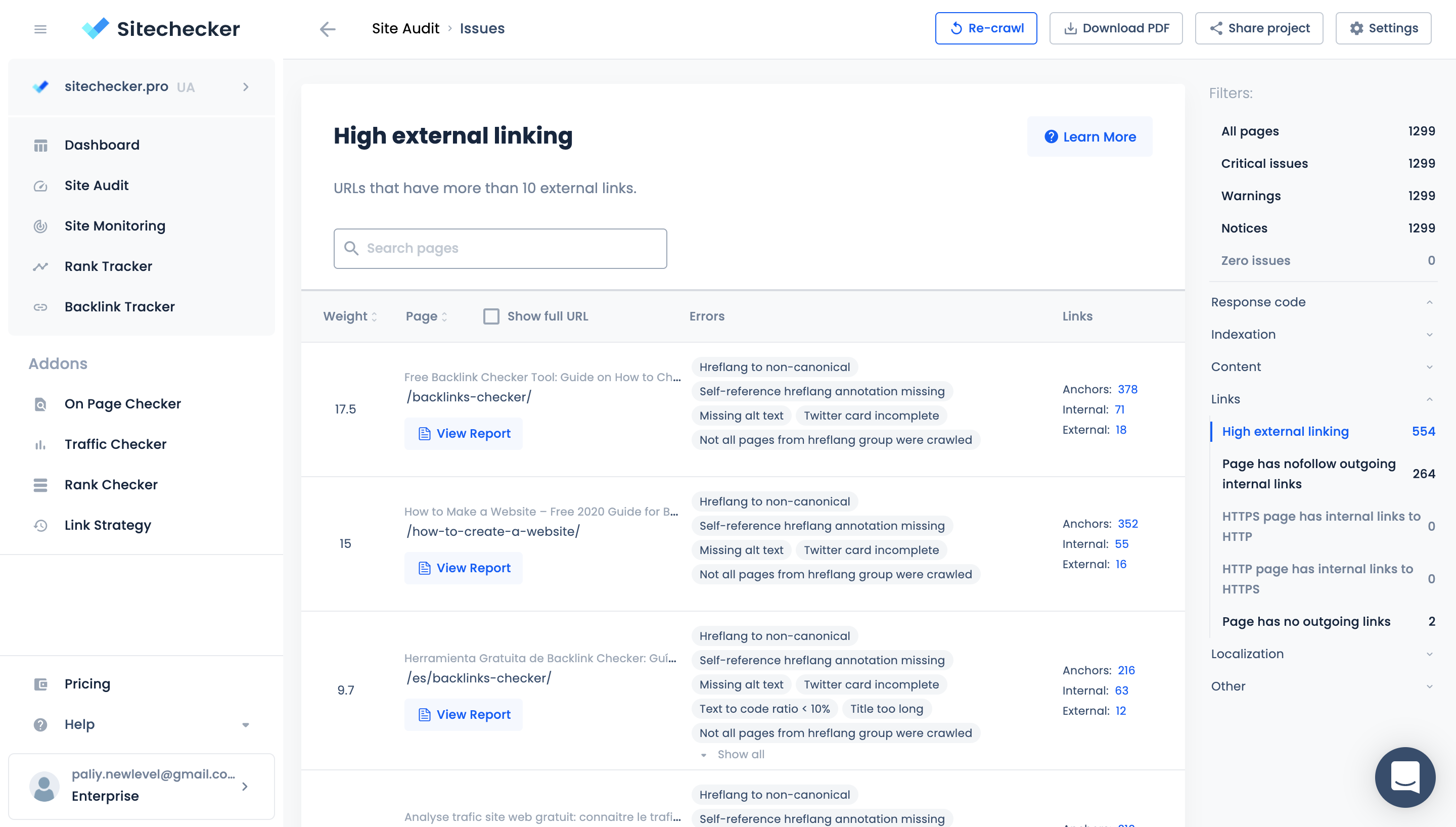 2. New checks in Site Audit
We've added 14 new checks:
HTML lang attribute invalid;
More than one page for same language in hreflang;
Page referenced for more than one language in hreflang;
Hreflang annotation invalid;
X-default hreflang annotation missing;
Not all pages from hreflang group were crawled;
Hreflang to non-canonical;
Hreflang and HTML lang mismatch;
Hreflang defined  but HTML lang missing;
Self-referencing hreflang annotation missing;
Missing alt text;
HTTPS page links to HTTP image;
HTTPS page links to HTTP JavaScript;
HTTPS page links to HTTP CSS;
Double slash in URL.
Please note that this may change the Website Score and the number of errors in your Site Audit report.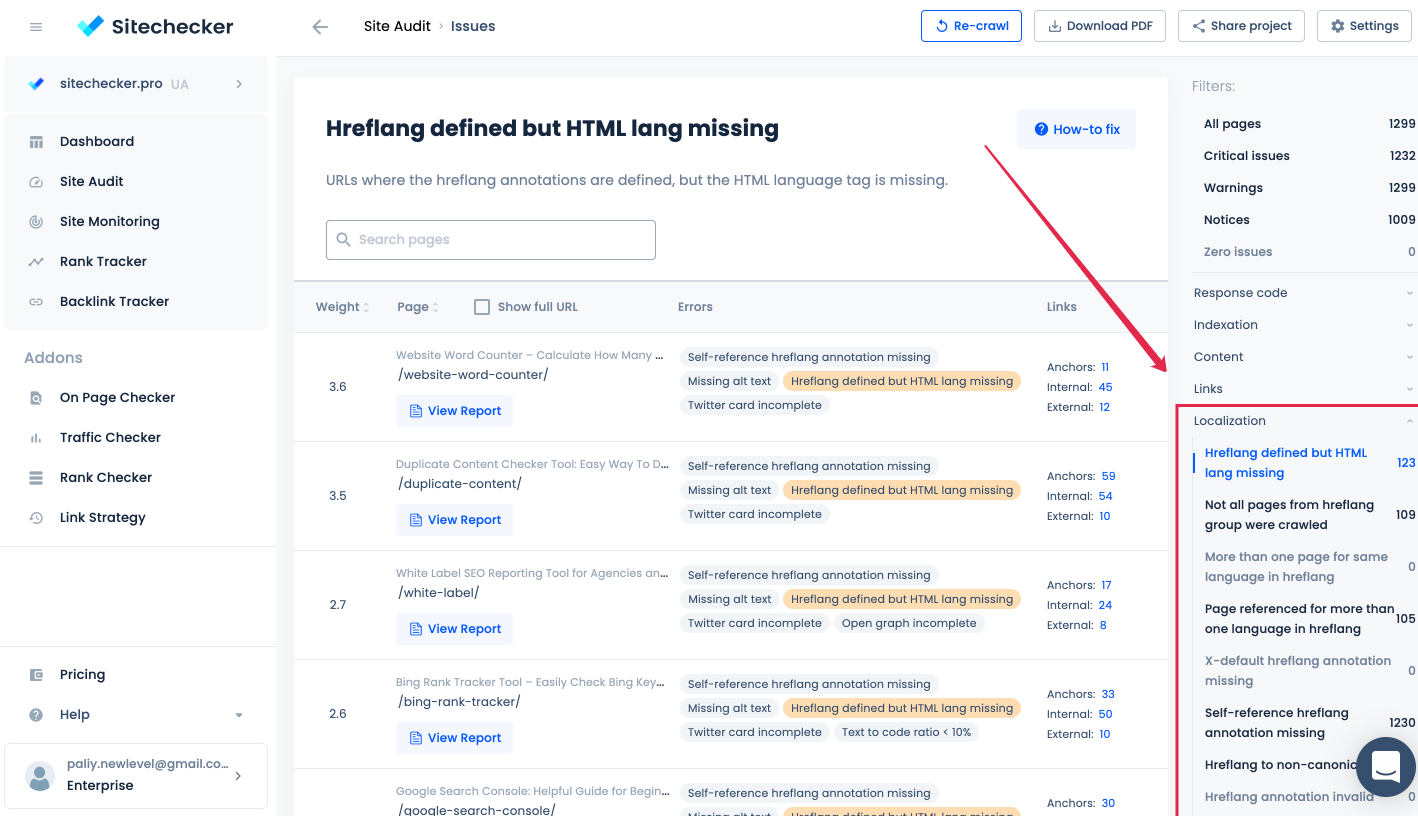 3. Advanced settings when adding keywords
Previously, advanced keyword settings were available in a separate editor. Now they are all unified under one editor.
You can define groups and pages for keywords to make it easier to filter the data in Rank Tracker.
Please note that groups and pages work like tags. When Sitechecker collects rankings for your website it checks the position of the domain, not a specific URL for the given keywords.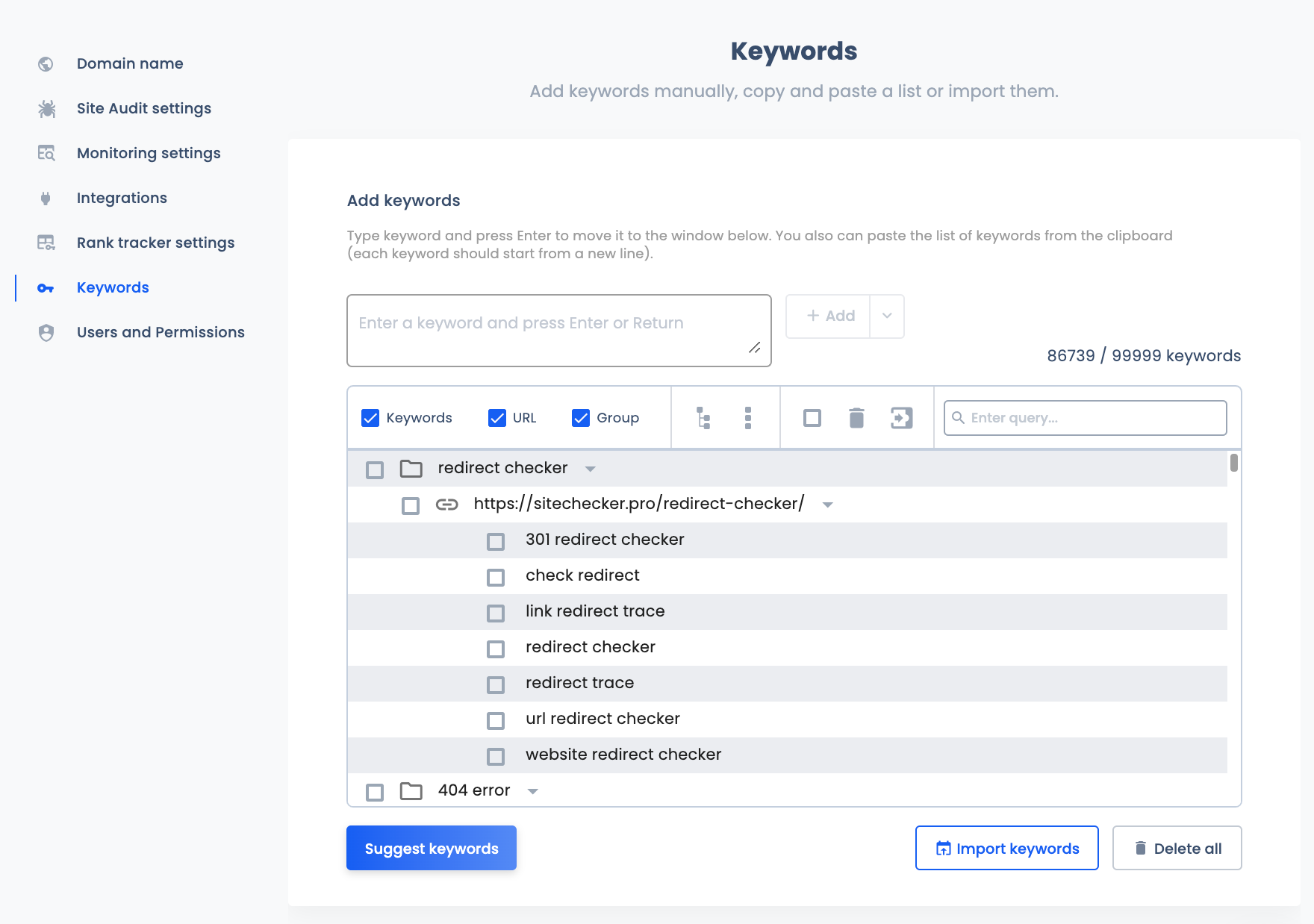 4. New design of progress page in Site Audit
Now, when starting the audit, you can see the URLs, their errors in real-time, and you can cancel the audit or finish it incompleted at any time.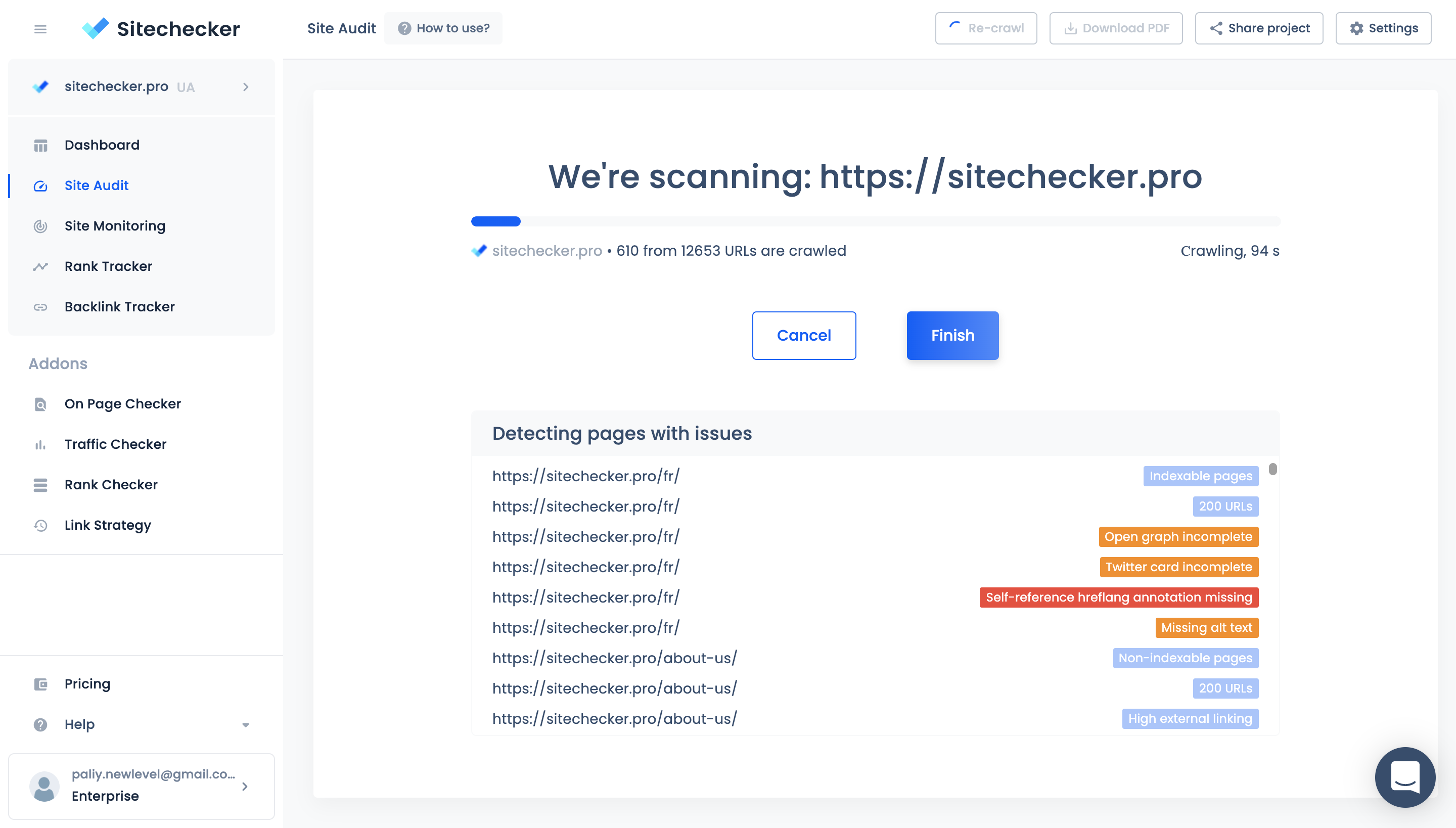 5. Highlighting changed symbols in Site Monitoring
Previously, we only highlighted rows that have changed, but did not show which characters have changed inside them. Now it is much more convenient to keep track of what has changed, and to understand whether it happened automatically or the changes were made manually by a person.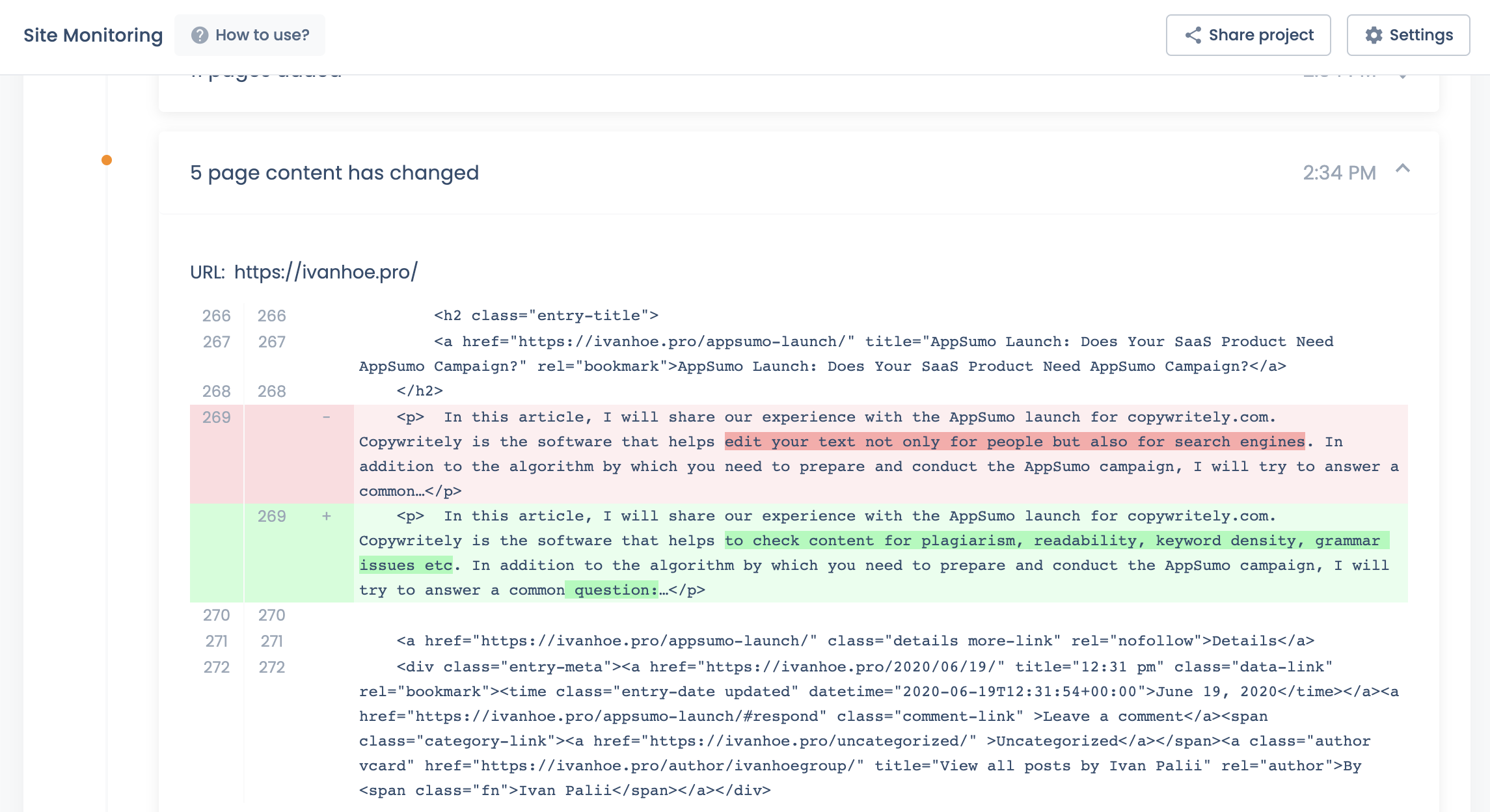 6. New checks in Google Chrome Extension
The plugin's capabilities are growing a bit. This time we added such checks:
h1-h6 tags structure;
subdomains links;
page indexation status in robots.txt file, meta robots tag, x-robots tag;
images, their sizes, alt and title attributes;
Download our Chrome SEO extension here >>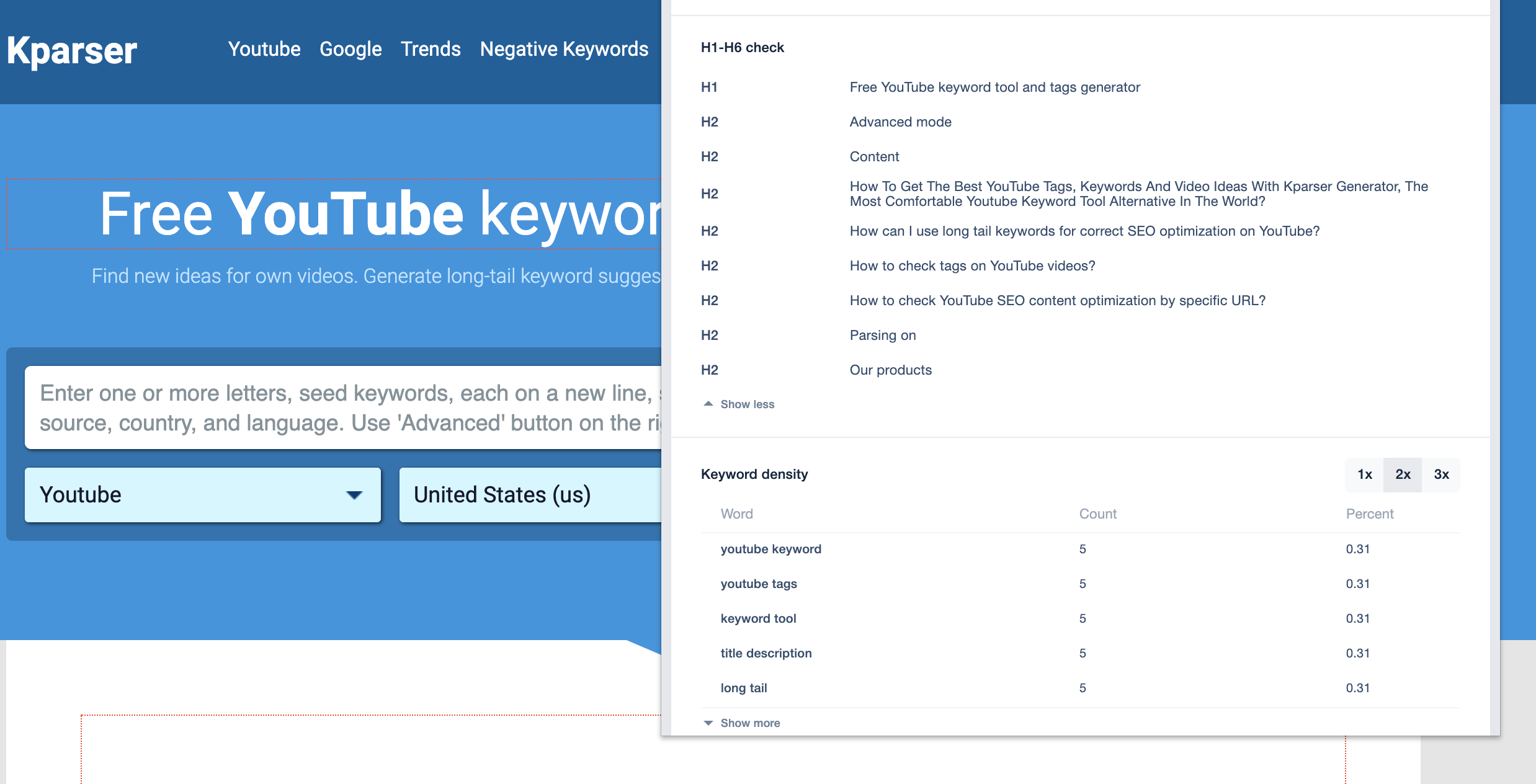 7. The study on how well-known SEO companies work on their sites
We were interested in seeing how websites that teach SEO or do SEO for others are promoting their own sites.
We selected the top 100 sites that rank for keywords like seo blog, seo tips, seo agency in the USA according to Ahrefs and started monitoring them with Sitechecker.
Our Site Monitoring tracked changes on 100 sites from August 1st to August 30th daily.
Our conclusions are available in the article, and raw data in the Google spreadsheet.

Subscribe to our Twitter, LinkedIn and Facebook group to keep abreast of the latest SEO news, our product updates and new research releases.