The most important Sitechecker news for July 2020.
1. №1 Product of the day on ProductHunt
First, a few words not about product updates, but something we are proud of. On July 22nd, we launched Sitechecker on ProductHunt, became "#1 Product of the Day" and got about 3 thousand website visitors. Thank you to each and one of you who voted for us. The comments and reviews under the product have given us a lot of valuable insights.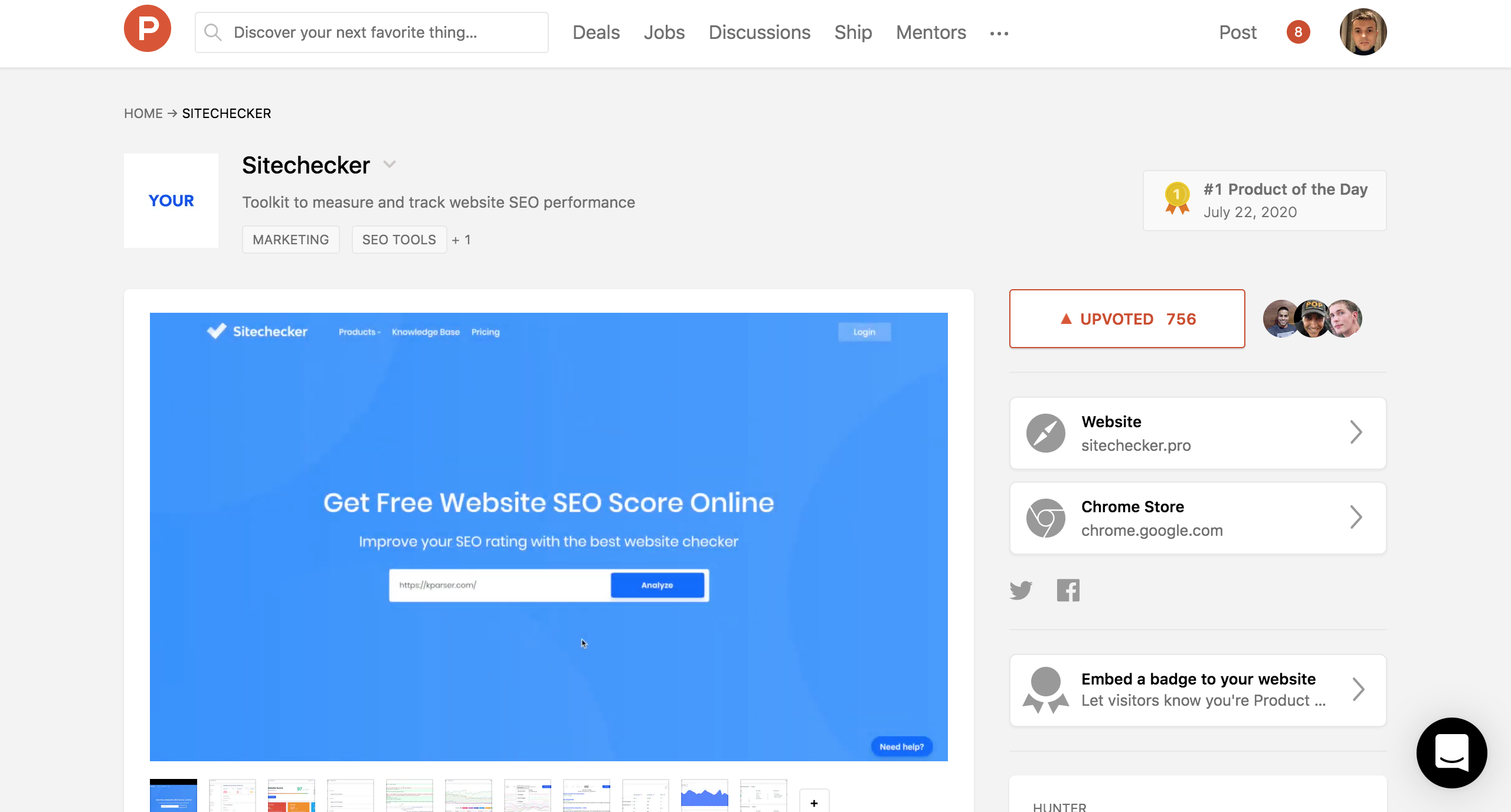 2. Google Chrome extension is updated
A month ago, Google removed our extension from the Chrome Web Store for no specific reason. Several weeks of lengthy negotiations later, Google admitted it had done so as an error and returned the application page back. But we not only brought the application back to life but also updated it.
Install Sitechecker extension for Google Chrome here >>
Earlier, by clicking on the extension icon, you went directly to On-Page SEO Checker on the platform. Now you can get key information about the page instantly, without going to the full report within the platform.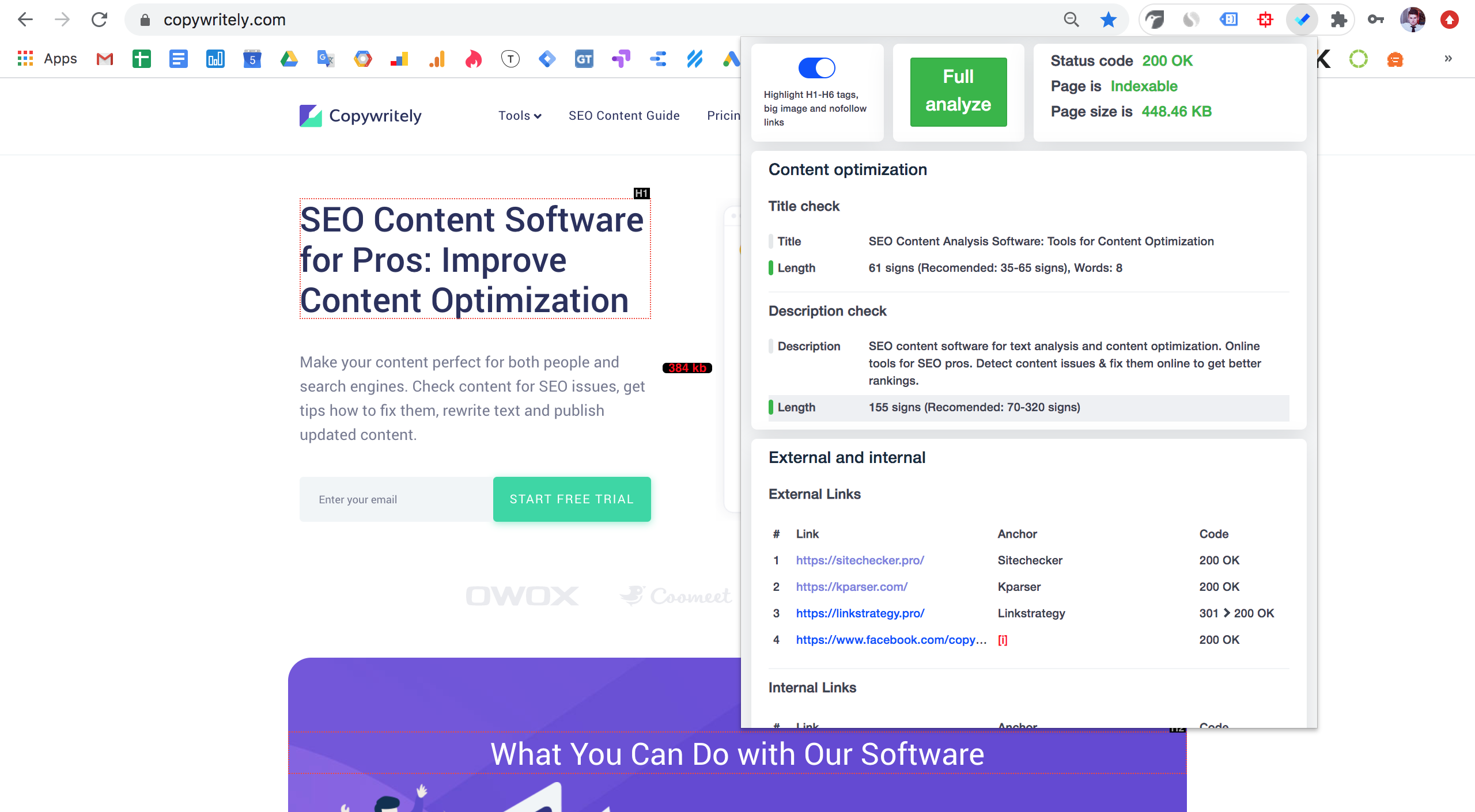 3. View errors in source code in Site Audit
Site Audit users often don't understand why Sitechecker marks a page with this or other error. Therefore, for errors that can be directly displayed in the code, we brought up the View in code button. Click on it and you will see a piece of code based on which the error was triggered.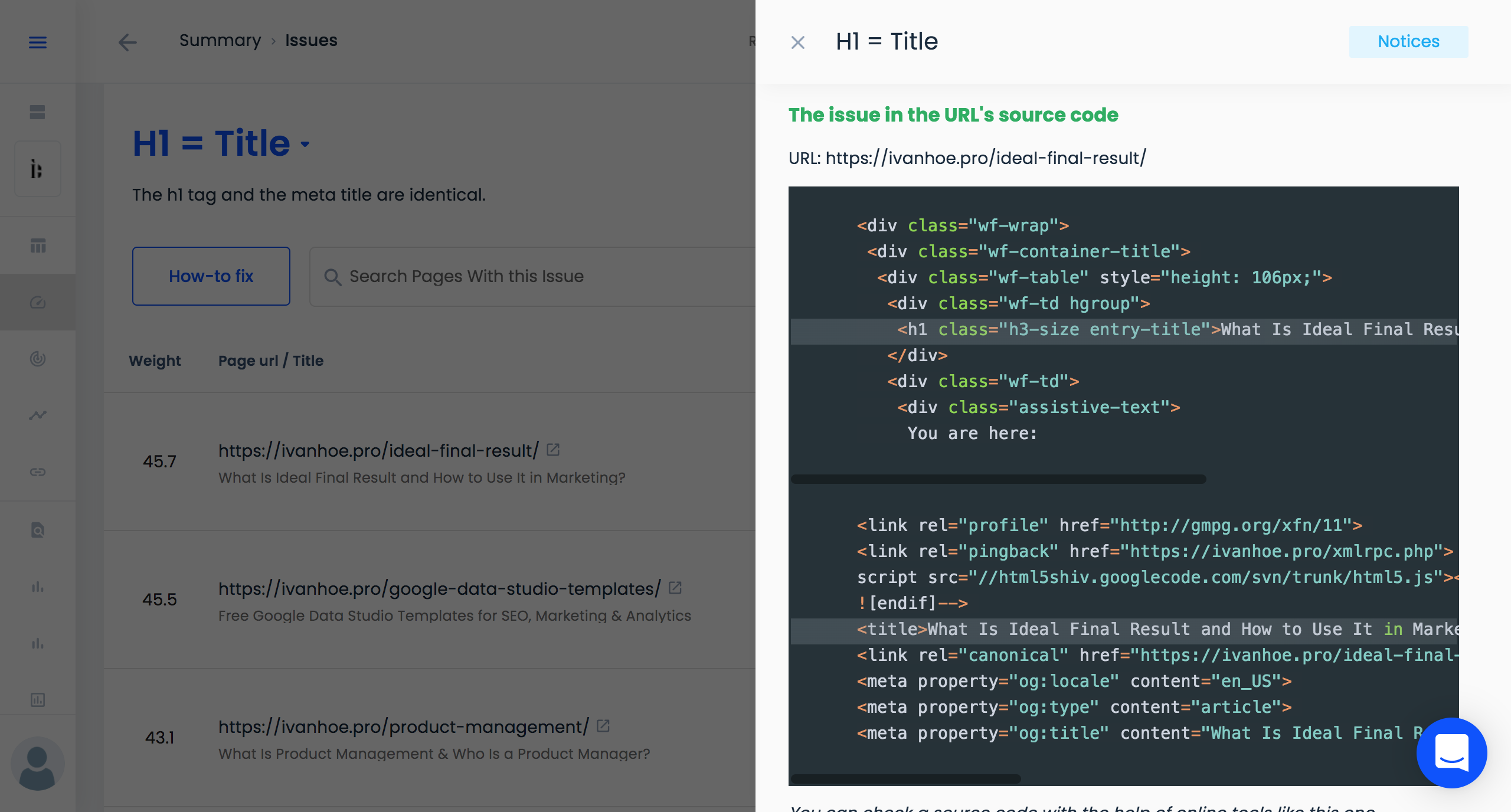 4. Keyword density check in On-Page SEO Checker and Page Report
According to this survey, keyword density check has become the most requested feature for on-page SEO analysis. Now, this feature is available both in the On-Page Checker and inside Site Audit in the report for each page of your site.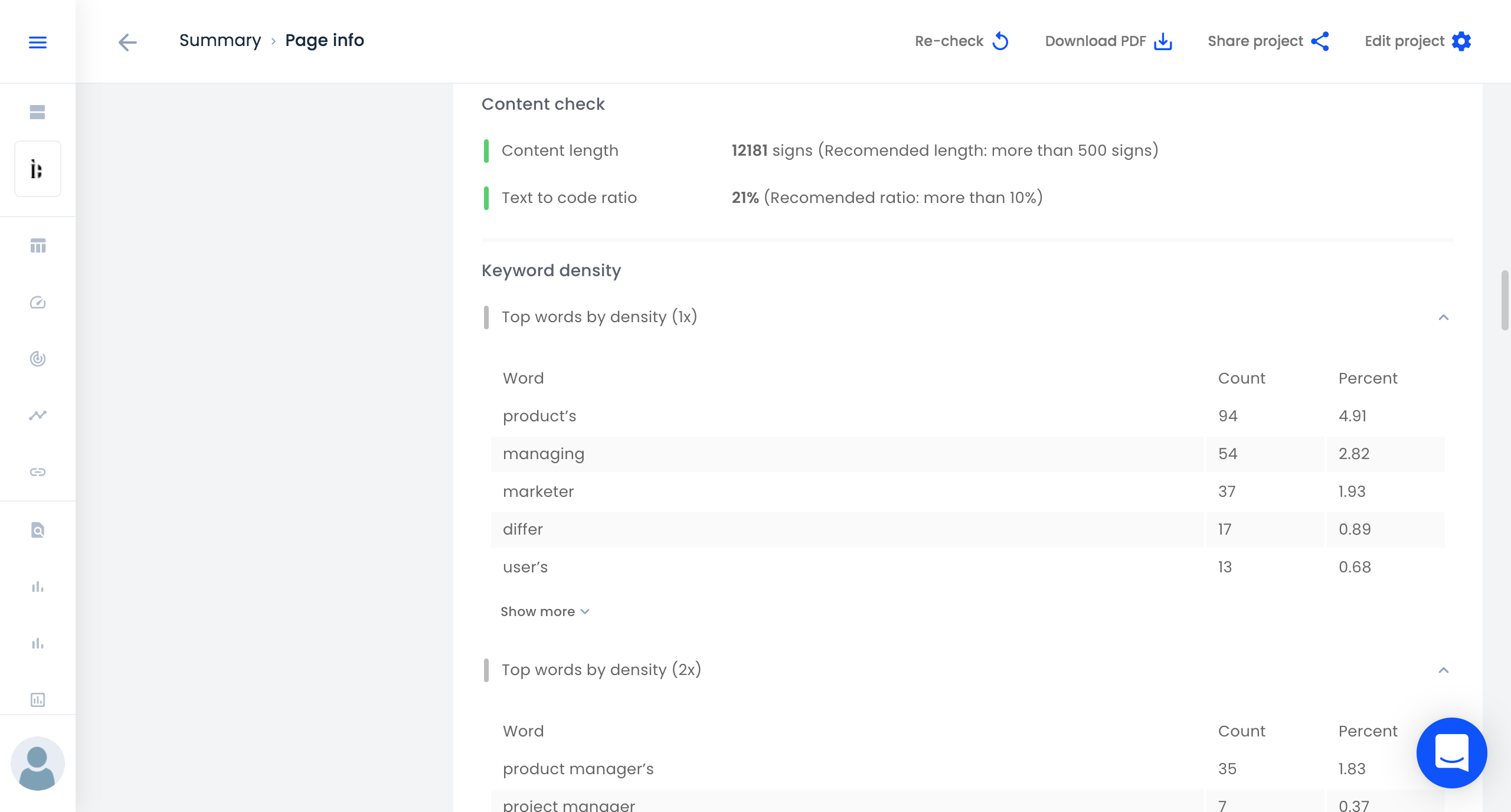 5. Open Graph check in On-Page SEO Checker and Page Report
The rise in popularity of Facebook, Twitter, and instant messengers is increasing the importance of Open Graph markup. Proper markup helps increase the click-through rate of your links across all of these resources.
Now you can evaluate the correctness of filling in the Open Graph tags both in the On-Page Checker and inside Site Audit in the report for each page of your site.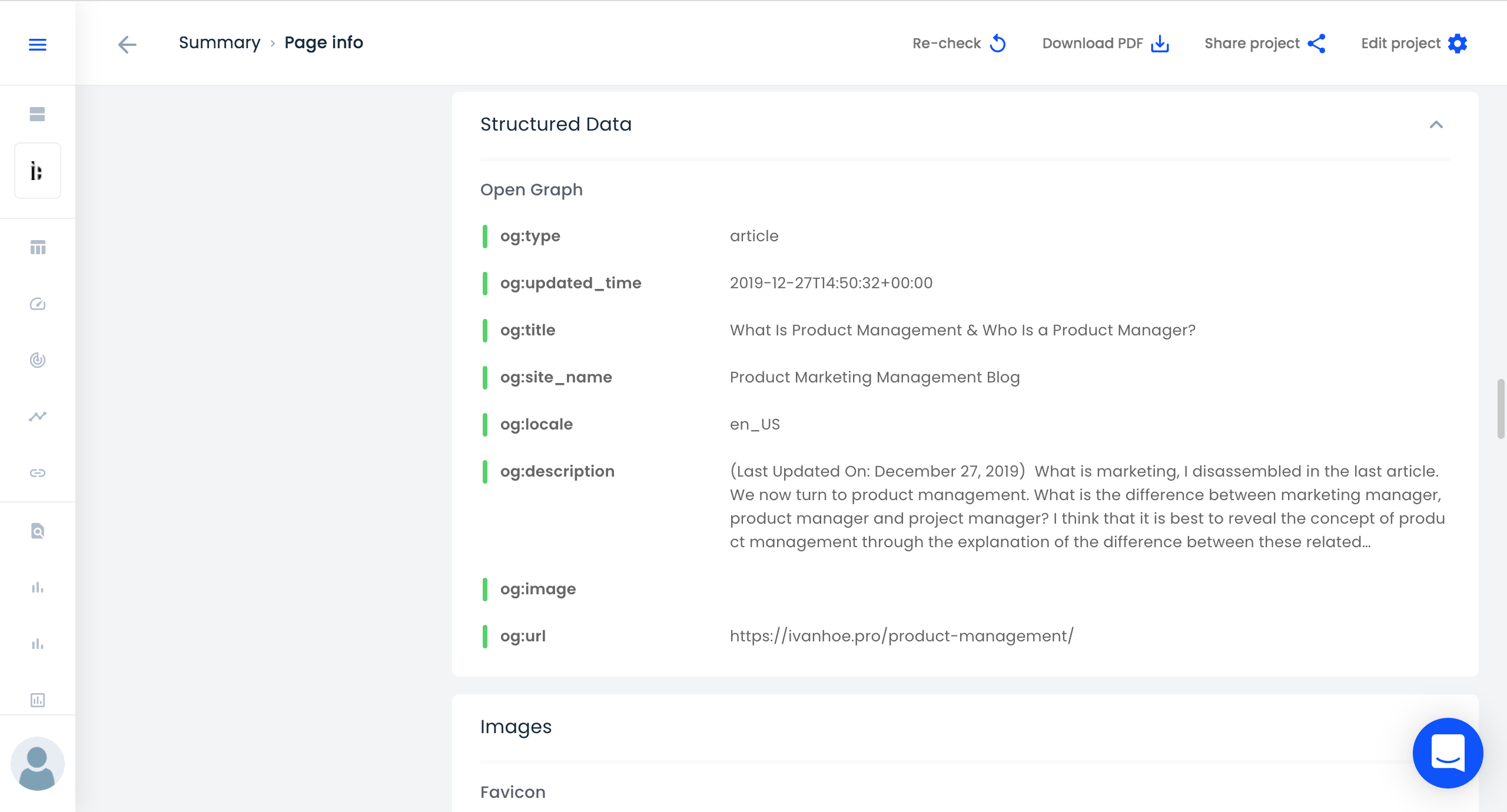 6. Rank Checker inside the app
Previously, the Google Rank Checker was not available inside the app. Now you can use it as many times as you like within the platform, even on a free plan.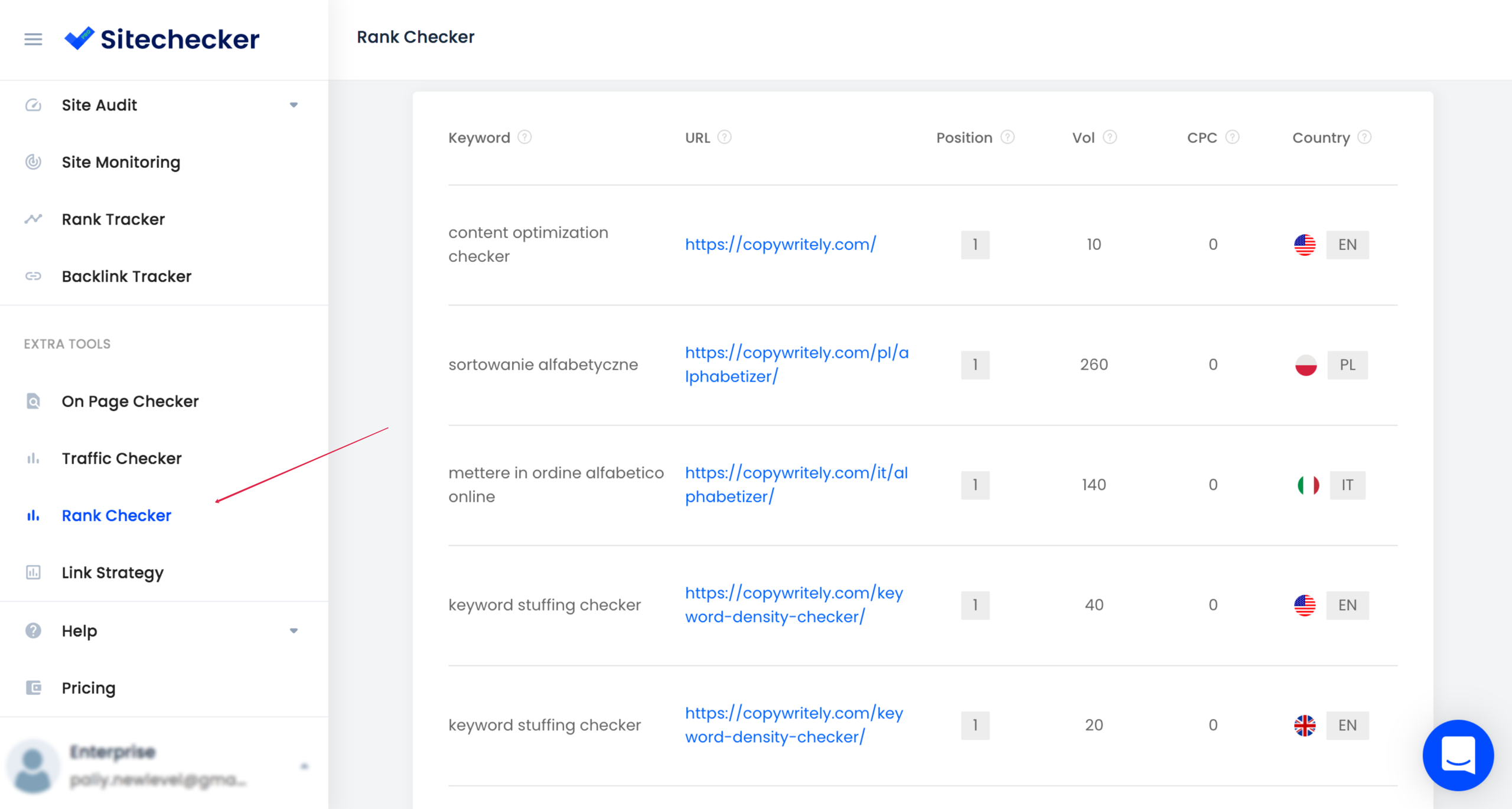 7. Ability to pause the subscription
There are often times when you would like to come back to using Sitechecker after a couple of months, but you don't want to lose your valuable project history. Suspending a subscription can help here.
If, when canceling a subscription, we delete project data after 7 days, then when the subscription is paused, we will keep it for 2 years. When you return back to the platform, you can unfreeze projects in just 1 click and continue working with them.
There are several important design and Site Audit updates coming next month. Follow us on Facebook, Twitter and LinkedIn to be aware of all the updates.