What is a URL redirect?
Redirect refers to forwarding website users and search engines to a different URL than the one they originally requested.
For more information on redirects and when to use them, be sure to read our guidelines.
Why it is important for SEO?
Using redirects is essential to good website performance. However, it's important that you use them correctly unless you want to undermine your website's SEO health. By abusing redirects, you risk seeing your Google ranking drop. As a result, you may lose a good deal of organic traffic. The same is true for multiple redirects. Check out what Google says about these.
How do I test redirects with Sitechecker?
To find out what redirect trace your URL has or what its StatusCode is, just enter the link or domain into the field and press "Check". Once the check has been completed, you'll see the results in the results field.
Our tool can be successfully used by all webmasters.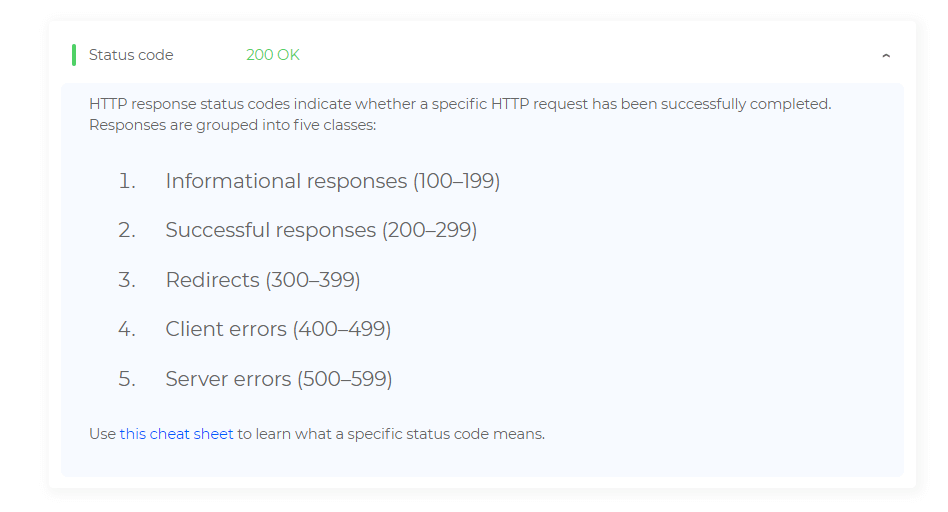 Also, you can find a list of HTTP status codes right here.
Why should I use your Redirect checker? What can it do?
Here are the main features that our finder has:
permanent 301 VS temporary 302;

chains check.
A chain is a series of redirects which follow each other. A redirect HTML chain can cause the following problems:
"too many redirects" error message;

increased delay times;

problems with crawl budget;

pages receive less SEO weight or lose it altogether.
The tool will show you the status code of your web page. The two possible results are:
URLs with multiple redirects should be set up correctly and checked regularly to prevent chaining and other SEO issues. For more information read the articles about how to fix redirect chains and redirect loops.
How do I fix redirect issues?
There are separate articles about How to fix URLs with 3xx, Internal redirected URLs and Internal redirects from trailing slash mismatch. Follow the links and learn more about the problems and the ways to solve it.
Also, you can find lots of video tutorials on the web. We recommend checking out this video guide by Craig Campbell.
Detect not only redirection problems but also other kind of technical issue on your site!
Crawl your site and find out all kind of issues that can hart your users or your website SEO.