A few words about what we did in March 2020 and how these changes will simplify your use of our platform.
1. Sitechecker app has been verified by Google
For a long time, there were difficulties importing data from your Google Analytics and Google Search Console accounts. In March, our application got verified by Google. Now the whole import process takes a few clicks and you will no longer have doubts whether your data is safe.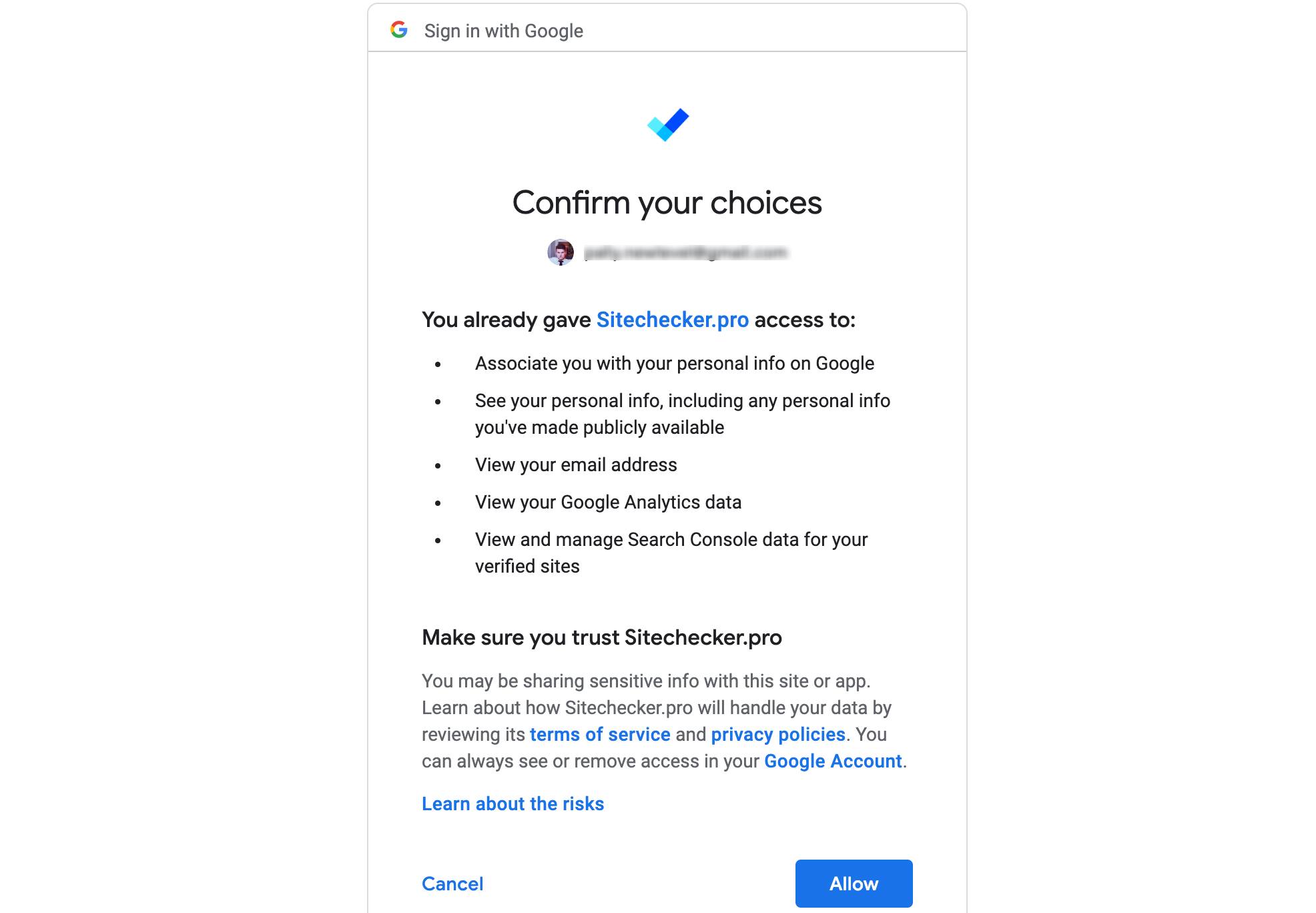 2. Added an opportunity to pay for the subscription via credit card
Throughout the entire existence of Sitechecker, users had an option to only pay for their subscription via PayPal. Credit card payments were only available by contacting support. Now you can pay via credit card as easily as it was with PayPal.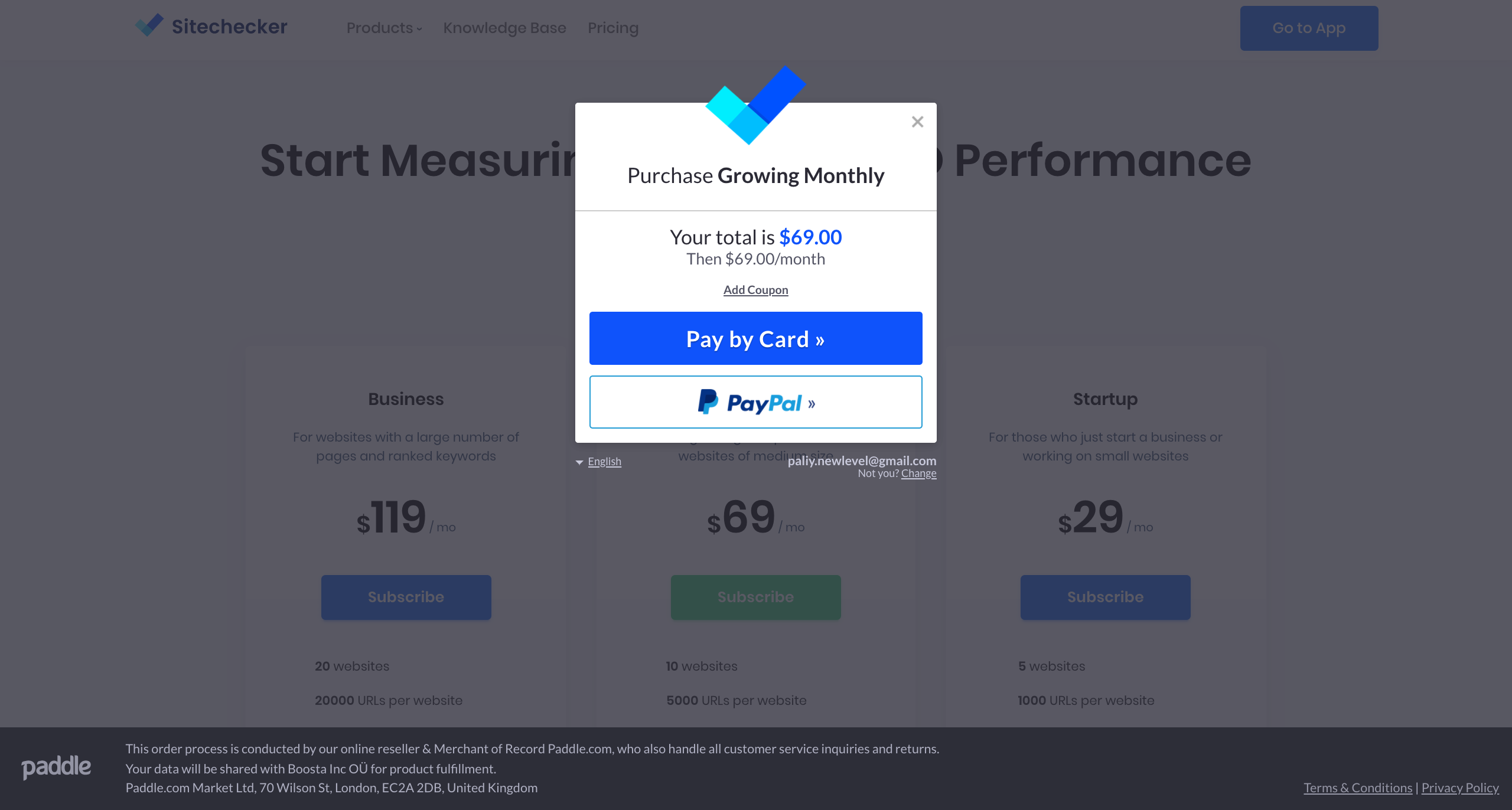 3. Sidebar design was updated
This update helps to solve several problems at once:
now you can minimize the sidebar and use more screen space for working with data;
in the selected project, you can see the code of the country in which we collect Google search results (if you track keywords for the same site in different countries, this will simplify your navigation between projects).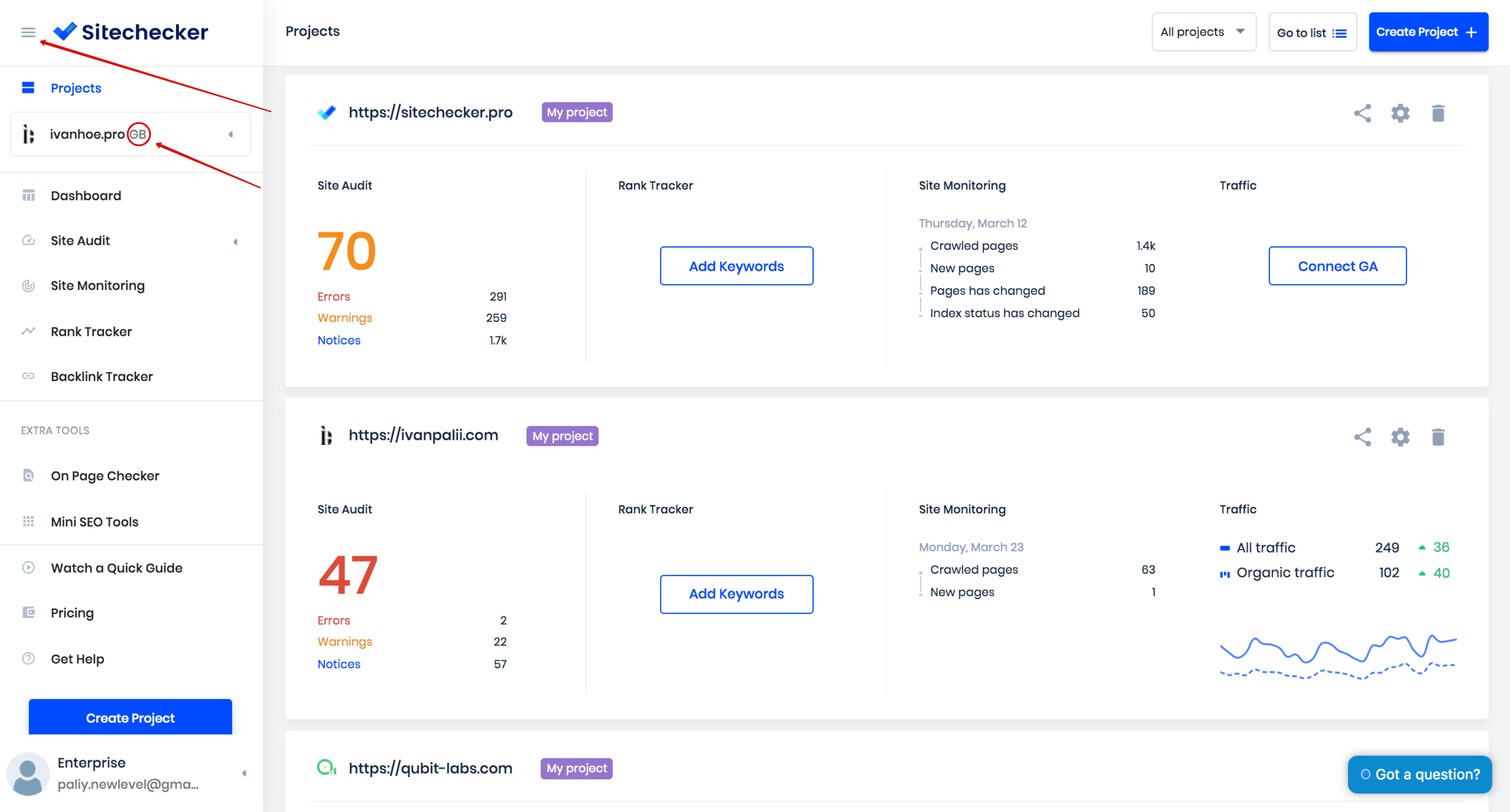 4. Fixed several issues with Site Monitoring
Some users observed problems with Site Monitoring. We addressed them and now you will receive notifications of important changes for sure.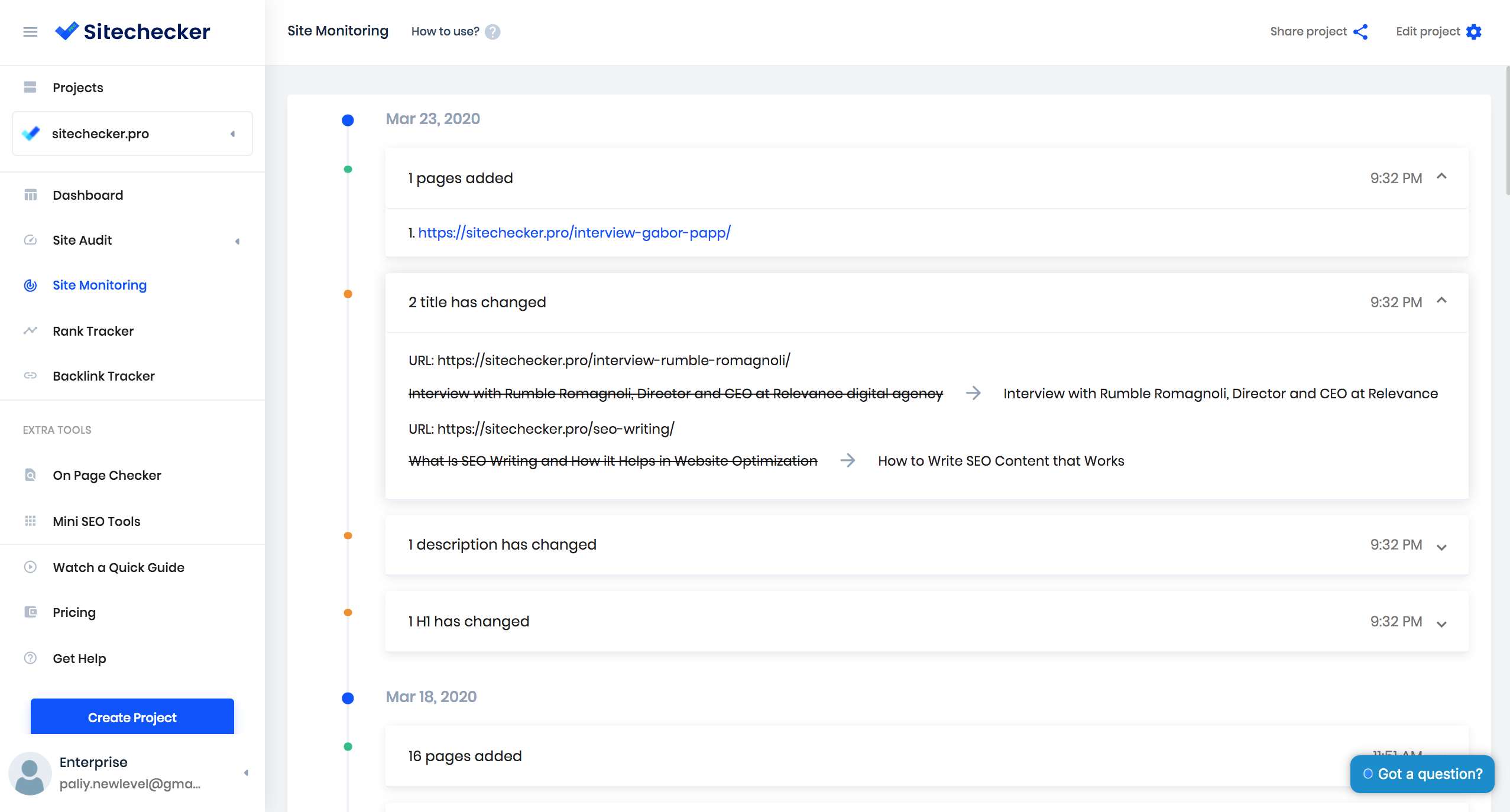 We remind you that Site Monitoring now helps to track the following events:
changing the robots.txt file (we send a notification about the fact of the change and show which rules have been deleted and which ones have been added, changed);
delete the robots.txt file;
disappearance of the redirect www / non-www;
disappearance of the redirect http / https;
change the http status code of the page;
the appearance of new and the disappearance of old pages on the site;
change meta tags like title, description and h1.
5. Expanded recommendations for fixing errors within Site Audit
Tips on how to fix a specific error have now became more detailed with case examples. The tool still will not fix the error for you, but now it will help you or your executor to understand the essence of the error.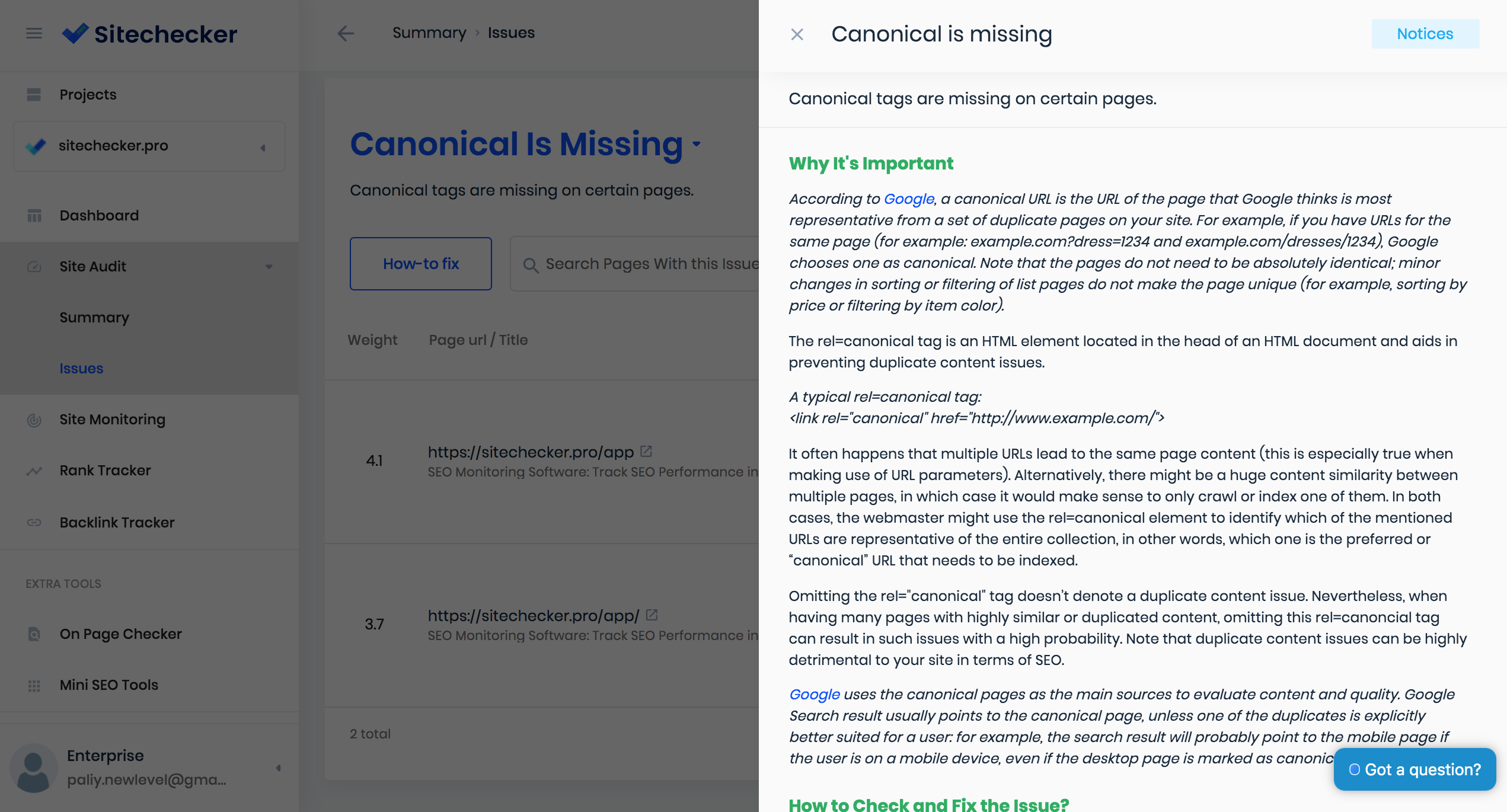 6. Added new instructions on how to use separate tools on the platform
Such instructions are already placed on the pages of Site Audit, Site Monitoring, Rank Tracker. We will gradually add new instructions and improve the old ones. If you have questions about the instructions themselves or about the possibilities and nuances of using the tool, do not forget to write us these questions in the chat.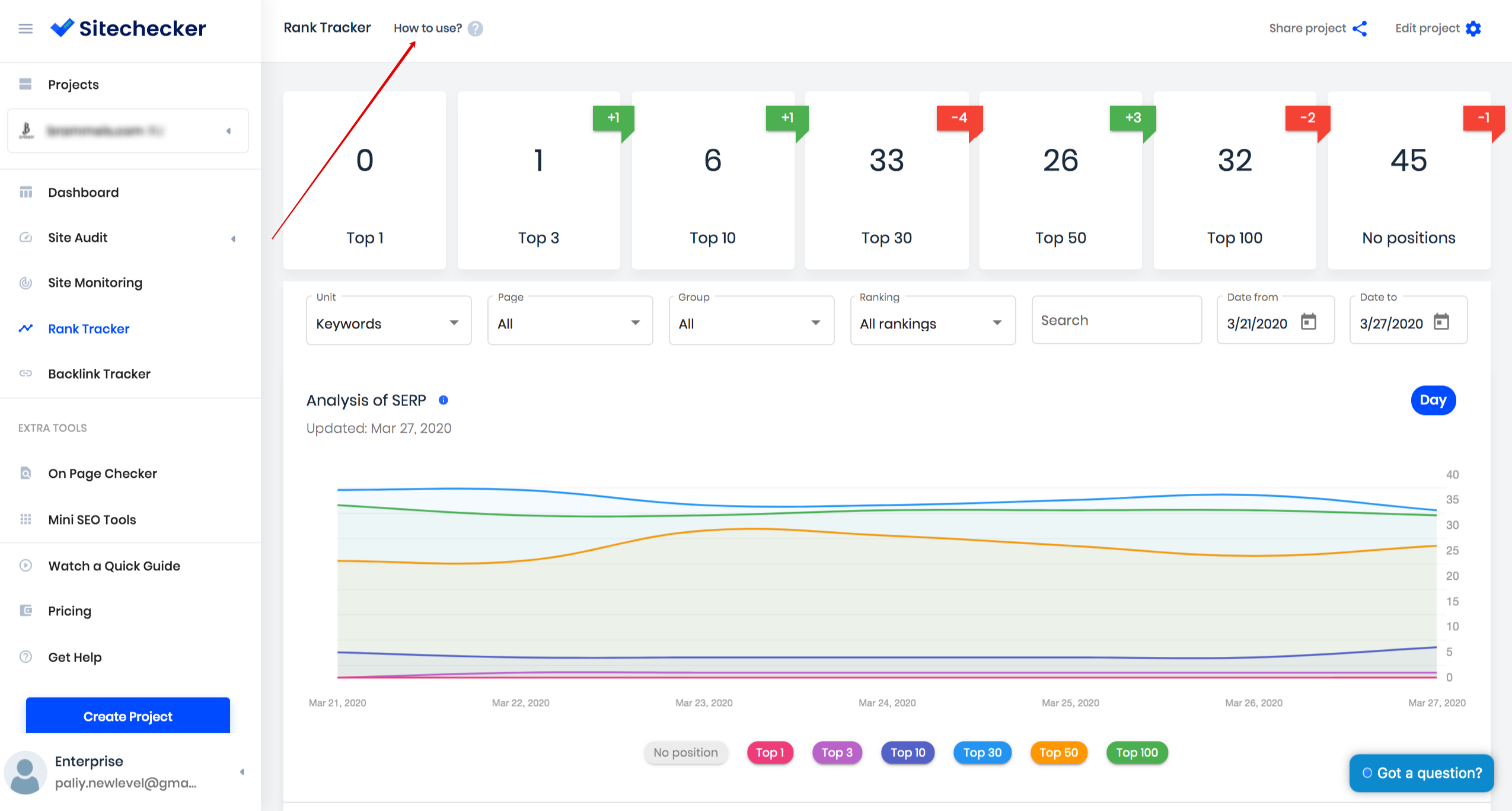 Next month we plan focusing on Rank Tracker. There is a large list of options that we would like to introduce, but not all of them will be added. Therefore, we invite you to vote for the most important features for you in this survey.