Well, you've finally decided to create a website on the Internet. It is a great decision! If you are running a business, then a website is a must to get more clients. If you have decided to create a blog, this is also a great option for making money online.
In any case, you are wondering how to make a website from scratch easily and cheaply? There are many ways to save money on creating a website, thanks to online designers and convenient hosting providers. Now you don't need a separate website development team.
The most popular and easiest way is a website on the WordPress platform. Millions of websites on the Internet are based on this platform, and your site can become one of them. With no programming skills or website building experience, you can easily create your first website and start attracting traffic.
Users share their experiences, and you can find the WordPress tutorial useful. On top of that, there are instructions online on creating a website from scratch.
In this article, we'll tell you how to make a website step by step on the WordPress platform on your own. Eight simple steps will lead you to your website. Sit back and get ready to learn new things!
The 8 Steps to Build a WordPress Website From Scratch
To keep you out of trouble, we've simplified the process of creating a site on WordPress into eight steps. Use our cheat sheet and create a website using WordPress!
Step 1: Get a Domain Name
How to make a website? Start with a domain name. If you already have one, then you can move on to the next step. If you do not have a domain, then let's figure out how to get one.
To begin with, let's define what should be your domain. The domain should show what your site specializes in. Next, the domain name should be short. You should also make sure that the domain name has an international extension.
A .com or .net is best. You can, of course, use regional extensions only if your site will work for a particular territory. If you want to grow globally, it is better to take the right extension from the start.


The easiest way to get a domain is to purchase a hosting plan from a provider who will give you a domain for free. It's easy, fast, and relatively inexpensive. Plus, you'll also get a server to host your site.
There are more complicated ways, but we don't recommend them. You can get a domain name thanks to free domain registrars. It is a way by which you will have a domain, but it will not be what it should be.
Step 2: Sign Up for a Hosting Provider
A hosting provider is probably the easiest and most affordable if you want to know how to make a WordPress site hosting. To choose the best provider, you need to decide on some parameters that are important to you.
Since your site will work on the WordPress platform, you need to focus on those providers who specialize in this website builder.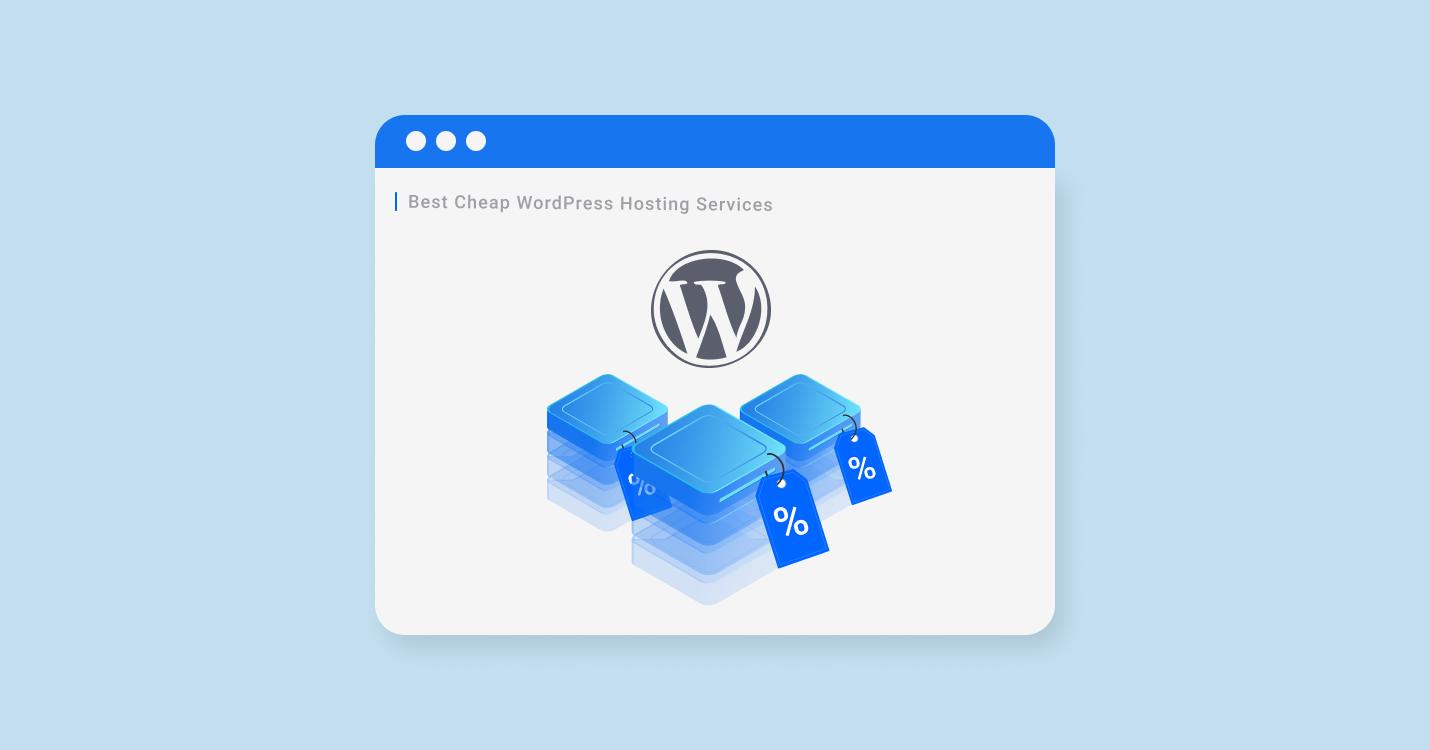 Let's determine what you need to pay attention to when choosing an ISP:
Speed and Uptime.

No one will like a slow

WordPress website

, and your users are no exception. Make sure that your site is always available to your customers and your pages open very quickly.

Customer Service.

Pay attention to the speed of support service. In case of technical problems, you should help in the short term because you will lose potential profits with every second of the site's failure.

Good reviews.

Pay attention to user reviews regarding working with the provider. Look at what customers of the service write on forums, rather than on the provider's official website. In this way, you can find out the real impression of users about working with the service. 
Among the popular hosting providers, the best option for hosting a WordPress site is Bluehost or managed WordPress hosting Nestify.  It is a relatively inexpensive service, with an excellent reputation and showing itself well for many years. The provider has many users around the world, and the support team responds quickly to user problems.
Step 3: Install WordPress
How to create a WordPress website? You can install WordPress directly through your hosting control panel. For example, Bluehost offers one-click WordPress installation.
Many hosting providers also use the cPanel control panel, so even if you're not using Bluehost, the process should be pretty similar. This action is accessible even to beginners, so you shouldn't have a problem.


By choosing a hosting provider for creating a new WordPress site, you not only get a reliable server to store and host your site, but you also get to install WordPress in a simplified fashion.
There is also the option of manual installation, but if you do decide to buy the services of a hosting provider, then you simply do not need to waste your time on this option. Use the comprehensive installation guide from the platform's official WordPress site.
Step 4: Choose a WordPress theme
Since the WordPress user community worldwide is constantly growing, you can take advantage of many standard themes. These can be both paid and free options to build a website from scratch. You'd be surprised how many great free themes there are on the platform.
That's why we recommend that you don't choose a paid option at first but create a website with WordPress from an outline of the available themes.
How do I choose and install a theme?
Log into your WordPress control panel.

Select "Appearance," go to "Themes." 

Select "Add New," then browse through the themes under "Recommended", "Popular."

Click "Install" under the theme you like. 

A button "Activate" will appear below the theme. 
That's how easy the theme installation process looks. We hope you don't have any problems and choose the perfect theme for your website.
Step 5: Add content to your website
Content is pages and sections on your site. If you are creating an online store, then you need to create product cards for all items.
When it comes to content, there are some important rules to consider as well.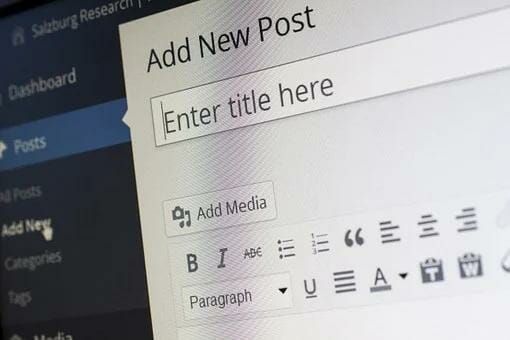 You should only publish unique content on your site or content that you have permission to use. Copyright is very important on the internet, and you shouldn't risk your site for using someone else's content.
Create a blog and post interesting articles on it! This way, you can attract an additional audience and show your existing clients how well you know your business.

Use viral content that users will want to share and thus bring you additional traffic.
Remember that users are interested in quality and unique content. Give your readers what they want!
Step 6: Customize Your Site
How to make a WordPress website customized?
Set up navigation menus to make it easier for your users to navigate your site. Make your site more unique with the features the platform gives you.
You can give readers the ability to comment on your pages if feedback is important to you. Set up a form to send and receive messages from users as well. Also, make sure your site is easy to find on your contact page.


Change the headings and subheadings and make a WordPress website interesting and simple!
Step 7: Install Plugins
Installing plugins is a way to install features that are not already included on WordPress. Just like games, you can get additional features for your site. Both paid and free plugins will give you more unique features and allow interacting even more with the platform features.
It is a great way to make your site more unique and get additional options to attract users' attention.


As for plugins, you should keep in mind that many plugins are not always a good thing. Each one of them may significantly slow your resource down. And as you remember, people don't like to wait long for content to load on website pages.
Use and enable only those plugins that are important to your site. Disable inactive plugins so they don't slow down the page loading process.
Anyone can upload a plugin to the WordPress library, and you can share your plugin with the community. We recommend installing those plugins that are posted in the "Popular" or "Recommended" section.
Step 8: Update!
It is very important to keep up to date with plugin versions and the platform itself. Your site should always provide users with the latest version of all plugins to work correctly.


If you do not update your site, it will soon become an easy victim for scammers and hackers. Security is important. We highly recommend that you regularly check for updates when you're creating a website with WordPress and don't forget
additional security measures
.
5 Essential Tips to Speed Up Your WordPress Site
Speed is a key factor in search engine ranking, and it's also a factor that affects how users perceive your site. Let's take a closer look at the tips that will help speed up your site significantly.
Choose a fast hosting provider that has great performance and capacity to create a

WordPress website setup

. The server on which your site is located will directly affect the speed of content loading. Therefore, we recommend that you immediately choose from those

providers

that specialize in fast loading.

Use services to optimize and compress your content. There are special programs such as Tiny.PNG, which allow you to compress and reduce the weight of images without losing quality. This way, you could save server space for your content and speed up your site pages' loading.

Do not use many plugins at once. Plugins slow down the site's loading significantly, so we do not recommend you overload the pages of the site.

Use a reliable caching system like

W3 Total Cache

. By doing so, you can significantly speed up the loading of your site on the WordPress platform.

Clean the WordPress database regularly, removing old and unnecessary information. That way, you can make room for actual content and significantly reduce content loading time.
Creating a Website With WordPress: Conclusion
In this article, we talked about simple steps to build a website with WordPress without technical knowledge or a big budget. As you can see, it isn't difficult. You can read plenty of instructions online and user success stories.
WordPress is more than just a website-building platform. It's a community of website owners who create plugins, themes and help others create a website on WordPress. You can always clarify something in the forum and get an answer.
Thanks to WordPress, there are millions of different websites in the world. If you need additional features, you can always install plugins and increase the functionality of your site.
We recommend that you choose a reliable hosting provider who specializes in WordPress. That way, you can get support from the customer care service as well.
But if you do not have time to create a WordPress site on your own, you can contact WordPress Web Designers. They will help you solve any WordPress problems you might have.

FAQs on WordPress Tutorial
Is WordPress the only way to create a website?
No, there are other platforms, such as Wix, Squarespace, and Weebly. In addition, you can order the development of the site from an agency, or you can write the site yourself.
Do I need to know HTML / CSS to create and customize my website?
HTML / CSS are desirable and recommended skills for the website owner. However, thanks to platforms such as WordPress, you do not have to have technical skills. It is enough to read a few guides on how to use the platform.
How can I start a website for free?
Yes. You can use free WordPress start themes and plugins, but you will have to pay a hosting provider to host the site. If you have the equipment, then you can host your site.