What Is a Top-Level Domain?
30749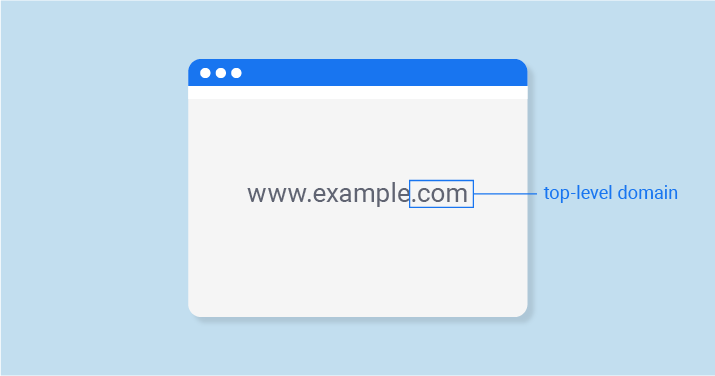 If you have purchased your domain or are using web hosting, you're likely to have a top-level domain.
This article looks at domain name hierarchy, the purpose of top-level domains and some of the common extensions used for top-level domains.
Top Level Domains
Top level domains are the final part of a domain name, also referred to as a domain suffix, i.e. the part that is behind the final "dot" of a URL. Knowing what is URL and how the indexation process works can help to organize website hierarchy. There are two categories of top-level domains – generic and country-specific.
Top level domains are used to identify specific website elements, including the country of origin, the business type, and whether it's a school or government website. Although the guidelines for top-level domains were very strict, these were relaxed by The Internet Corporation for Assigned Names and Numbers (ICANN) in 2010 when it applies to company trademarks and generic top-level domains.
DNS
The DNS (Domain Name System) is used for naming computers, online services, or any other resources connected to the Internet. It associates domain names to companies, websites and services. The domain name is also translated into a numerical IP address that's required for network protocols to function properly.
Common Extensions used for Top Level Domains
There are numerous extensions to choose from depending on the type of organization or business, while many others are purely for fun. You should however always choose a domain extension that aligns with your organization. The most common are listed below:
General Top Level Domains
.com – Normally used for online businesses, but can also serve other purposes
.net – Wide range including personal projects and online companies
.edu – Educational institutions
.co – Companies
.org – Non-profit organizations
.biz – Company names
Region specific domains, also known as Country-Code Top-Level Domains (ccTLD), include .au (Australia), .co.uk (United Kingdom), .fr (France), and .de (Denmark).
Restricted Top Level Domains
.gov – government sector
.post – post office
.museum – museums
.mil – military websites
.aero – aerospace industry
Other Top Level Domains
.me – personal branding
.tv – online television shows
.guru – authority in a niche
.expert – same as above
.name – sites catering for an individual
.io – technology companies
The top level domain you use will say a lot about your business. While .com is the most common top level domain, but you can choose any extension you feel aligns with your website the best.
To collect ideas for second-level domain name use our domain name generator.
Get Free Website SEO Score Online
Improve your SEO rating with the best website checker
Interesting now
Show more