What is a Similar Website Finder?
A similar website finder is a tool that you can use to find other websites that produce content similar to yours. These tools are available from a lot of providers, many of them for free. By using these tools, you can survey your competitors and learn more about how they work, what they do well, and what users get out of them. By absorbing all this information and making plans accordingly, you will be able to take the best from all your competitors and eliminate anything that doesn't work.
Besides helping you find similar websites, Sitechecker has a lot more to offer. Check out this video review by Phil Wilson from Legit Marketing Reviews, to learn more about our service.
How to Use the Tool?
Discover how to use our similar sites search.
Step 1: Insert your domain and start free trial
Get up and running quickly – it's a cinch! Just enter your domain name below, no credit card is required. You can even sign up for a free trial with Google or Facebook without any fuss whatsoever. It's effortless and instantaneous; what are you waiting for?
Step 2: Results analysis
Our web crawler will rapidly scan your website and uncover comparable sites in seconds, presenting them to you in an organized list.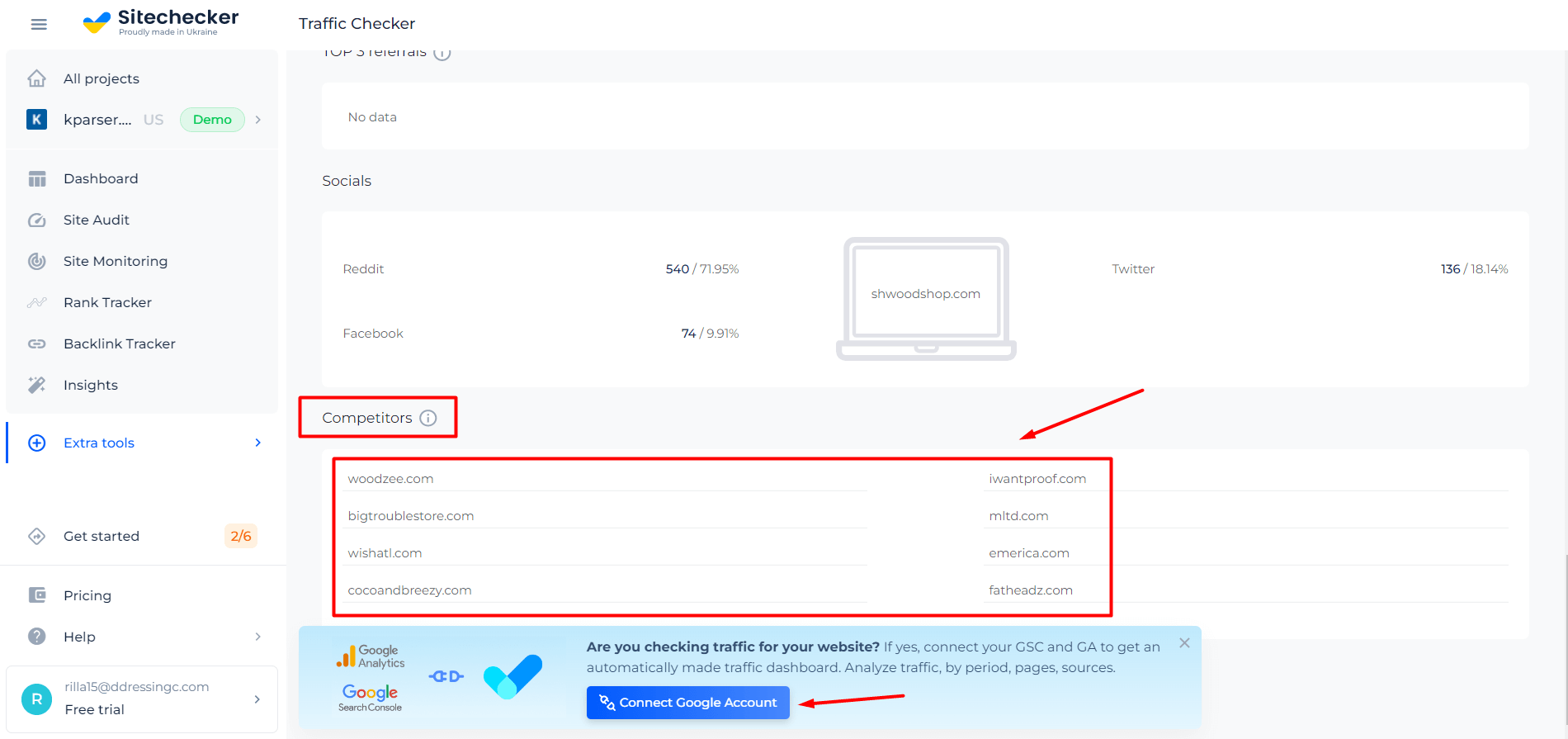 If you want to stay ahead of your competition, it's essential that you keep a close eye on the analytics and results of your own site. Sitecheker gives you the opportunity to connect your GA and GSC accounts so that all traffic data is easily accessible in one convenient dashboard. This way, analyzing takes less time while still providing comfortability with viewing accurate metrics.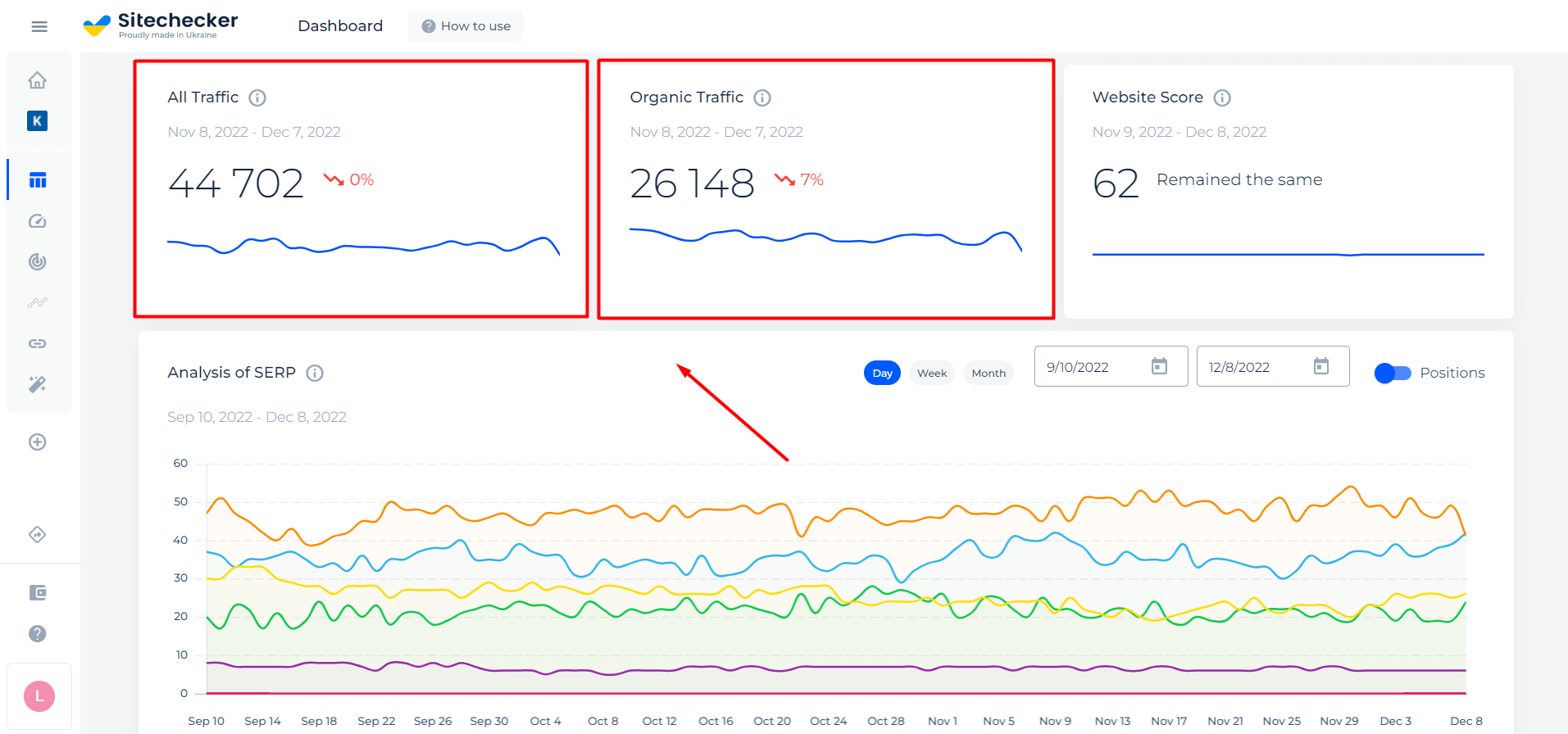 Cases When Tool is Needed
Before you make a site and start posting some content, you should find out whether your venture is profitable. For example, do you think anybody would use a video-sharing platform with features similar to YouTube if YouTube already existed? No. Things like TikTok and Vimeo only work because they offer different approaches and unique features to their users.
Similarly, if you're starting a blog, you need to know who is already producing content similar to yours. What kind of content do they produce? What is their audience base like? Information like this is necessary to tell you the chances of success. If these competitors have a monopoly on the market, then there is no profit in moving ahead.
On the other hand, if you are established in your niche industry, you need to always be on the lookout for upstarts and new ventures. Keep an eye on whether they are gathering steam and catching up to you. In any event, it is the sign of a mature content creator to keep their finger on the pulse of the market and understand where the winds are blowing.
By studying the alternatives, you stand to learn what is/isn't working and find ways to improve. That is how you get better and reach the next level.
Find out not only the information about Similar Websites, but also the presence of technical errors on it!
Conduct a full audit to find out and fix all the site level and page level issues on your website.
How to Analyze Similar Sites?
You now know how to find a bunch of similar sites, but what do you do after finding them? Why, you study them, of course! It is the smart thing to do, and you should be checking out companies who compete with you. You can bet they'll be doing the same to you.
But what do you look for?
What is the site structure of the available alternatives? Is it a site like your own? Better? What page elements do they use that you don't, and vice versa? What can you improve upon?
How many hits do they get on a daily basis? Which of them perform better? How is their performance when compared with you? What are they doing differently?
What kind of backlinks are they using? What sort of services pop up most? Are they linking to something you are not? Are they linking to things that you already do?
What are their keywords? What is their readability? Run their sites through an SEO checker and get as much out of it as you can.
Using website traffic checker for better analysis
For the analysis you can also use our tool that checks site traffic. A website traffic checker does exactly what it says: it calculates a lot of data related to traffic. For example, if you run the URL through a website traffic checker, you will check:
Just how much traffic that page has received over at least a few months

How much traffic is being generated from different countries
What volume of traffic is being generated by different channels: organic search, referrals, direct search, etc

The top keywords used by the site, either organically or through paid means
In just a few moments, you will have all this data at your fingertips. If you run all the similar sites you found through this traffic checker, you will have similar data on all your competitors. You will know in which niches they work, where their traffic comes from, and how their site traffic compares to yours. It is a great tool for analyzing the internet market and tailoring strategies to meet these challenges.
Sitechecker audit on-page competitor analysis
An SEO audit is a tool that shows you how well you're doing SEO-wise and where you can improve. The goal is to drive your site to the top of Google search results. This tool will help you manage that by checking your entire site and pages–and those of your competitors if you so choose–and giving you a detailed report about everything they have going for them. You can run our free on-page SEO checker or Google's Website SEO Checker.
Sitechecker backlink checker for competitor analysis
You want a backlink checker to make sure that your backlinks are being used by sites that are getting a good amount of traffic and remove them from sites that are no longer relevant. By analyzing your competitors in this way, you gain insight into their performances and know what to do, what to avoid, and what keywords, anchors, and tags you should be taking advantage of.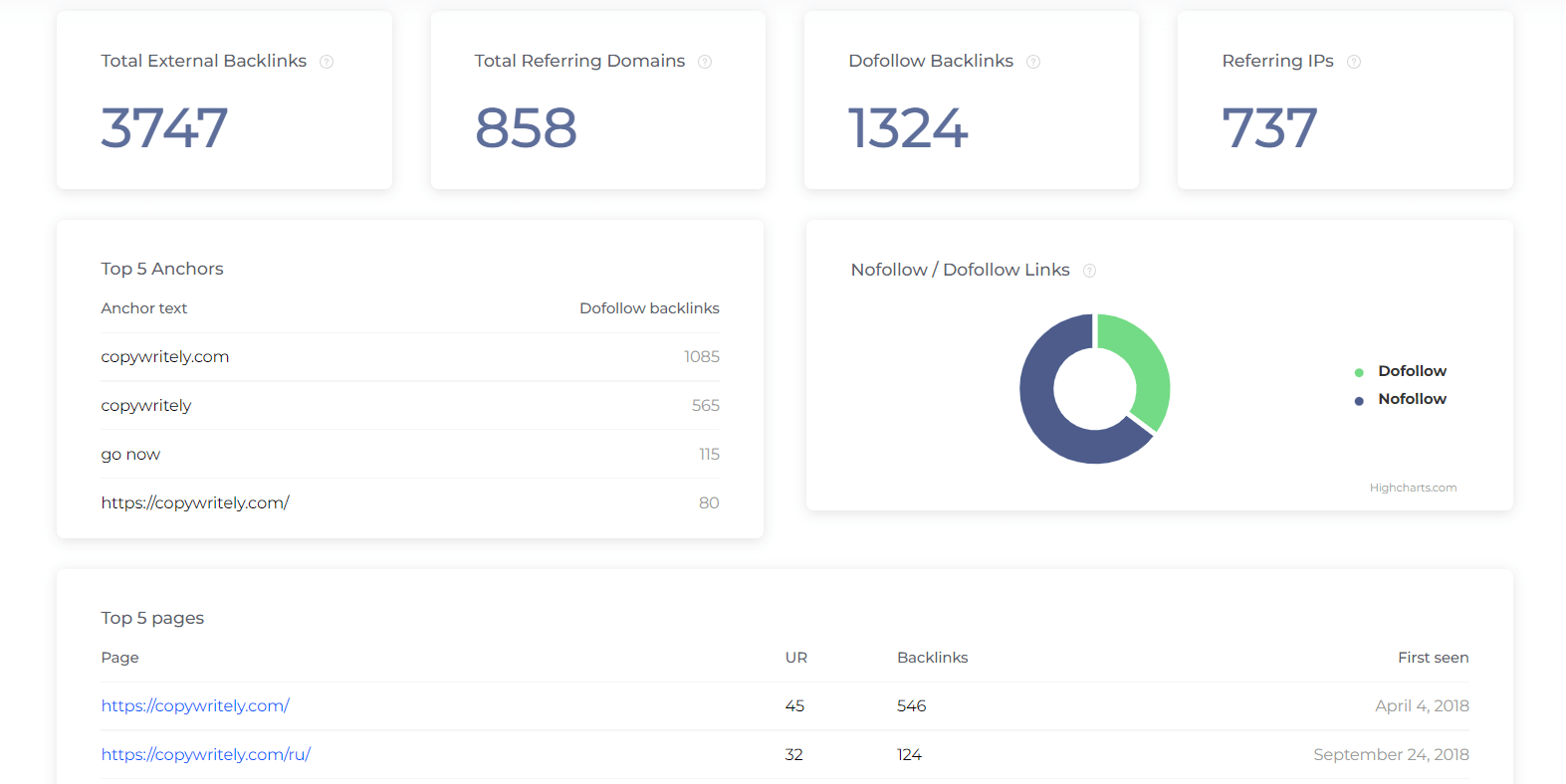 FAQ
How to find similar websites on Google?
You can use the related operator to find similar websites on Google. To do this, type related: sitename.com in the address bar and hit enter.
How do similar sites use extensions?
Every time you visit a site, you can click on the extension tab on Chrome to find other sites related to the search you just visited.
What is a Related Search?
You know those eight or so search results at the very bottom of a page of Google search results? Those are related searches, and they are generated by Google based on the search engine algorithm in an effort to help you find more things related to your search.