What is CSS minification
If the site uses CSS (Cascading Style Sheets), the server must pass them to the browser each time a resource is requested. And this affects the website speed. The more complex the style files, the longer the visitor will wait until the site is fully loaded. Using CSS compression can reduce code size and improve site performance.
How to minify CSS code
Check whether your page needs CSS compression using the tool above. If the page has some unoptimized parts of CSS you will see similar message as on the picture below.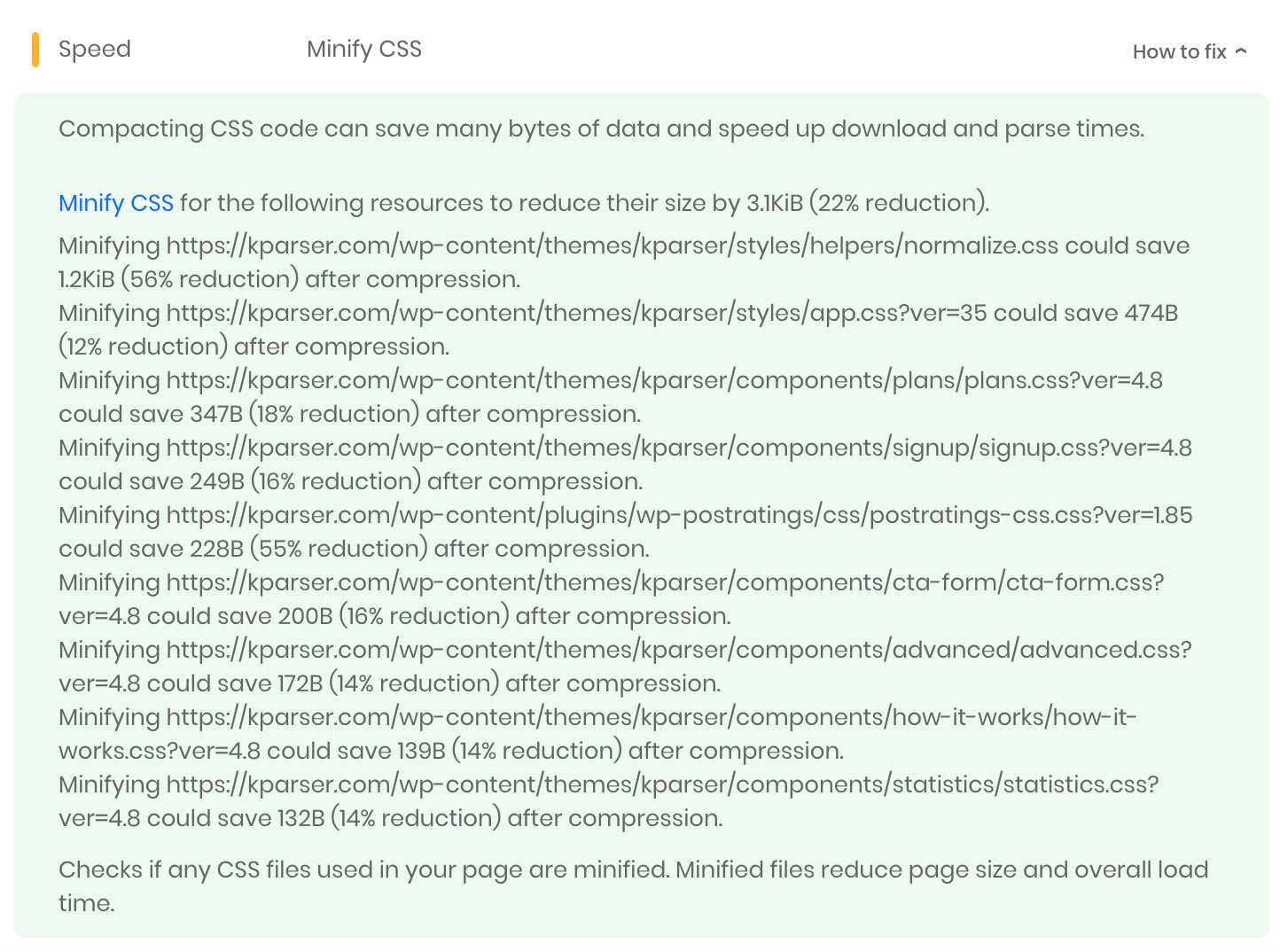 After getting this info, try to use tools recommended by Google, like CSSNano and csso.