More than 53 percent of all internet traffic is generated through organic search. To take advantage of this potential, it's important to optimize our web content according to current market trends. Ahrefs is one of the best-known SEO optimization platforms with a wide array of tools and features that give you command over your content development strategy.
However, this piece of software comes with a notable price tag, ushering many startups to search for free alternatives to Ahrefs, until their revenue allows new investments. What's even more important to understand is that there are Ahrefs alternatives that you can use to build an informed SEO strategy. Therefore, we'll compare Ahrefs with Sitechecker and let you decide which option works best for you.
Comparison table of Ahrefs vs Sitechecker
The best way to decide what is better, Ahrefs or Sitechecker, we'll take a look at how these two software solutions stand one against the other.
Software / Comparison factor

Ahrefs

Sitechecker

Main tools

Site explorer
Keywords explorer
Site audit
Rank tracker

Content explorer

On-Page SEO Checker
Website Analyzer
Website Crawler
Website Monitoring
Keyword Rank Tracker
Backlink Analysis Tool

Sitechecker Chrome Extension

Pricing (Monthly)

7 Days Trial: $7
Lite: $99
Standard: $179
Advanced: $399
Agency: $999

Lite: $9
Startup: $29
Growing: $69
Business: $119

Support

Live chat
Knowledge Base
Email

Social Media

Live chat
Knowledge Base
Email
Social Media
Detailed comparison of Sitechecker vs Ahrefs
Is Ahrefs a good website to use if we know that there are many sites like Ahrefs that come at a fraction of a price? Let's get a bit more in detail and see how this SEO giant holds against its more affordable alternative.
Main difference
The most important advantage of Ahrefs is that you can analyze your rivals, which is still not an option with Sitechecker and most Ahrefs competitors. On the other side, Sitechecker gives you the ability to import data directly from your Google Analytics account so you always have the latest info on your disposal.
Actual value
The number of tools that Ahrefs offers might seem underwhelming, yet, each tool comes with a series of features that make these tools quite powerful. However, access to the full set of features is too expensive and unnecessary for most users, making one wonder how much does Ahrefs cost compared to software that doesn't offer these added features?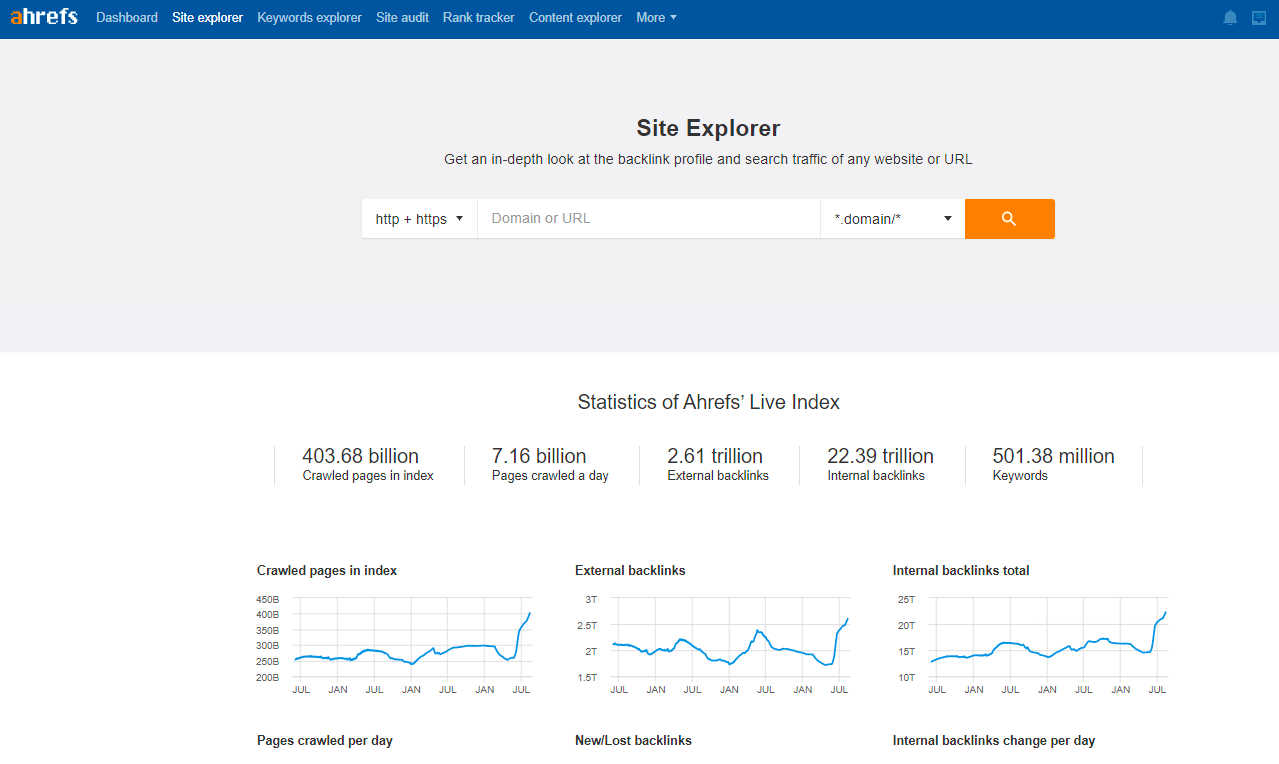 Usability comparison
In terms of usability, both options have a clean user interface that's easy to navigate and the information we get is fairly easy to read. However, Sitechecker's browser integration feature allows us quick access to real-time data.
What can you do with Sitechecker
You can improve your SERP ranking, traffic, and revenue by checking and fixing every technical aspect of your website. Sitechecker provides plain terminology with simplified instructions that everyone can understand.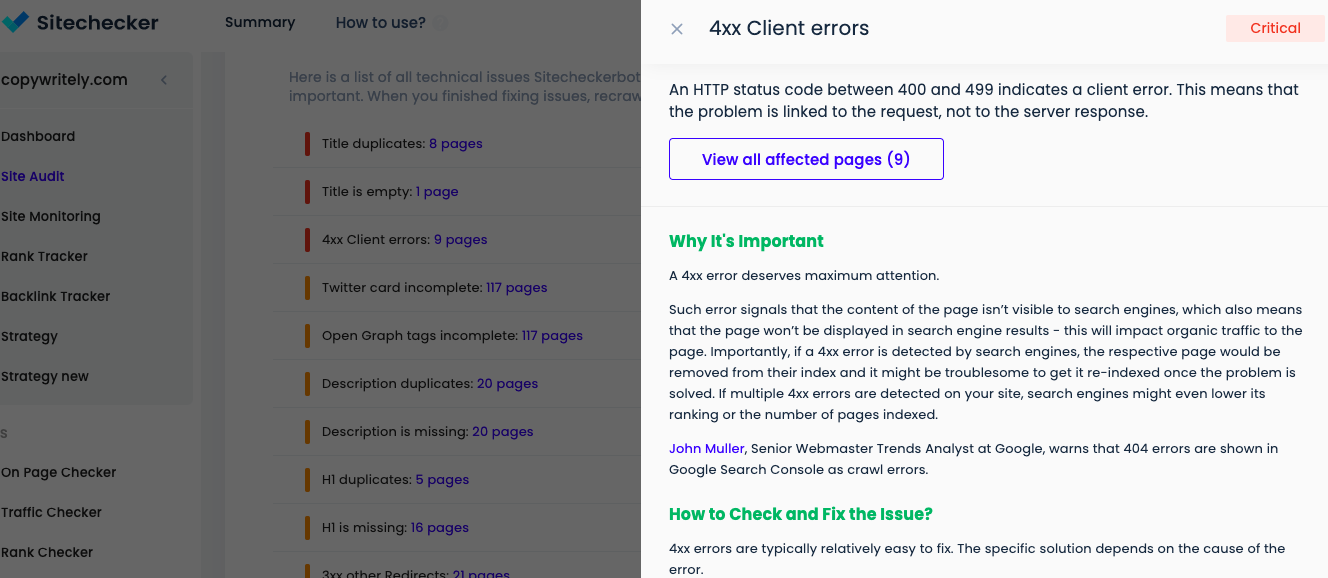 Also, with Rank tracking functionality you could monitor your keyword strategy and understand how your keywords are affecting your rank. You can even group specific keywords and keep up with your mobile or local ranking.
If you're running an eCommerce website, Sitechecker allows you to keep up with your transactions, sales, and overall revenue in real-time. This gives you the chance to further build up your profit by analyzing business and SEO data.
Final thoughts
If you're looking for Ahrefs free alternative or a premium option with more affordable pricing, Sitechecker provides you with everything you'd need to run your business within a budget. Keep in mind that Sitechecker offers 48 hours of money-back before you start looking for instructions on how to cancel your Ahrefs subscription. However, we're sure that once you try Sitechecker, you'll never want to use another SEO tool.