Blackwake is a multiplayer pirate-themed FPS focused on collaboration and teamwork. In the game, you fire cannons, sink battleships or board them with FPS combat. You can quickly learn how to play Blackwake and connect with your friends on dedicated servers to survive epic battles together.
It allows 54 players to join the game and choose between small and large battleships. Overall, you can gather up to 13 players in a single crew. The Blackwake multiplayer is an exciting survival game. It allows you to choose between different servers and summon awesome teams.
Speaking of, plenty of server providers offer Blakcwake support to ensure smooth flow and gaming experience. But how do you choose the most suitable server? How to pick the best Blackwake server host that'll enhance the user experience and help you manage your server the best way? In this guide, we prepared an official Blackwake server list to facilitate your search and make up your mind a little faster. Let's dive right in!
Minimum Blackwake Hosting Requirements
To ensure your Blackwake server works to the max and provides the highest efficiency, you must follow specific standards. To make your work easier, we've made a quick checklist of the main minimum setups. Before working with Blackwake servers hosting, make sure you have:
Minimum Requirement
Recommended Requirement

RAM: 8 GB

CPU: i5 2400, FX-6300

CPU speed: Info

Recommended OS: Windows 7 64-bit, Windows 8 64-bit, Windows 10 64-bit

Video card: R9 270, GTX 660

Vertex shader: 5.0

Pixel shader: 5.0

Free space on a disk: 3 GB

Dedicated video RAM: 2048 MB

RAM: 8 GB

CPU: i5 6500, AMD FX-8350

CPU speed: Info

Recommended OS: Windows 7 64-bit, Windows 8 64-bit, Windows 10 64-bit

Video card: R9 290, GTX 970

Vertex shader: 5.1

Pixel shader: 5.1

Free space on a disk: 3 GB

Dedicated video RAM: 4096 MB
The Top 5 Blackwake Server Hosting Providers
Best Blackwake Hosting in Details
Now that you know some of the Blackwakes server hosting basics, time to learn more about the best options available on the market. Below, you'll find the five best Blackwake server providers. They'll help you efficiently manage them and ensure every player enjoys the server.
1. GTX Gaming — Most Convenient Usage
This is one of the best providers of Blackwake modded servers. The
GTX Gaming server
rental hosts the server 24/7 and provides a variety of perks to its clients. They don't overpopulate the hardware, making your server run as smoothly as possible. With the 24-hour customer support, you may be sure you'll get your Blackwake server good to go right away.
MAIN FEATURES
Price: from $9.20 per month
RAM: 8GB
Free trial: No
Players limit: 10-120
Control panel: Custom
DDoS protection: Yes
Mods allowed: Yes
Instant setup: Yes
Pros
Cons

Simple configuration

SSD storage

Game switching

Offsite backups

Discord channel for customer support

No free trial

Slow support response time
Ready to choose your plan? — Go to
GTX Gaming
hosting
2. PingPerfect — Best Customer Support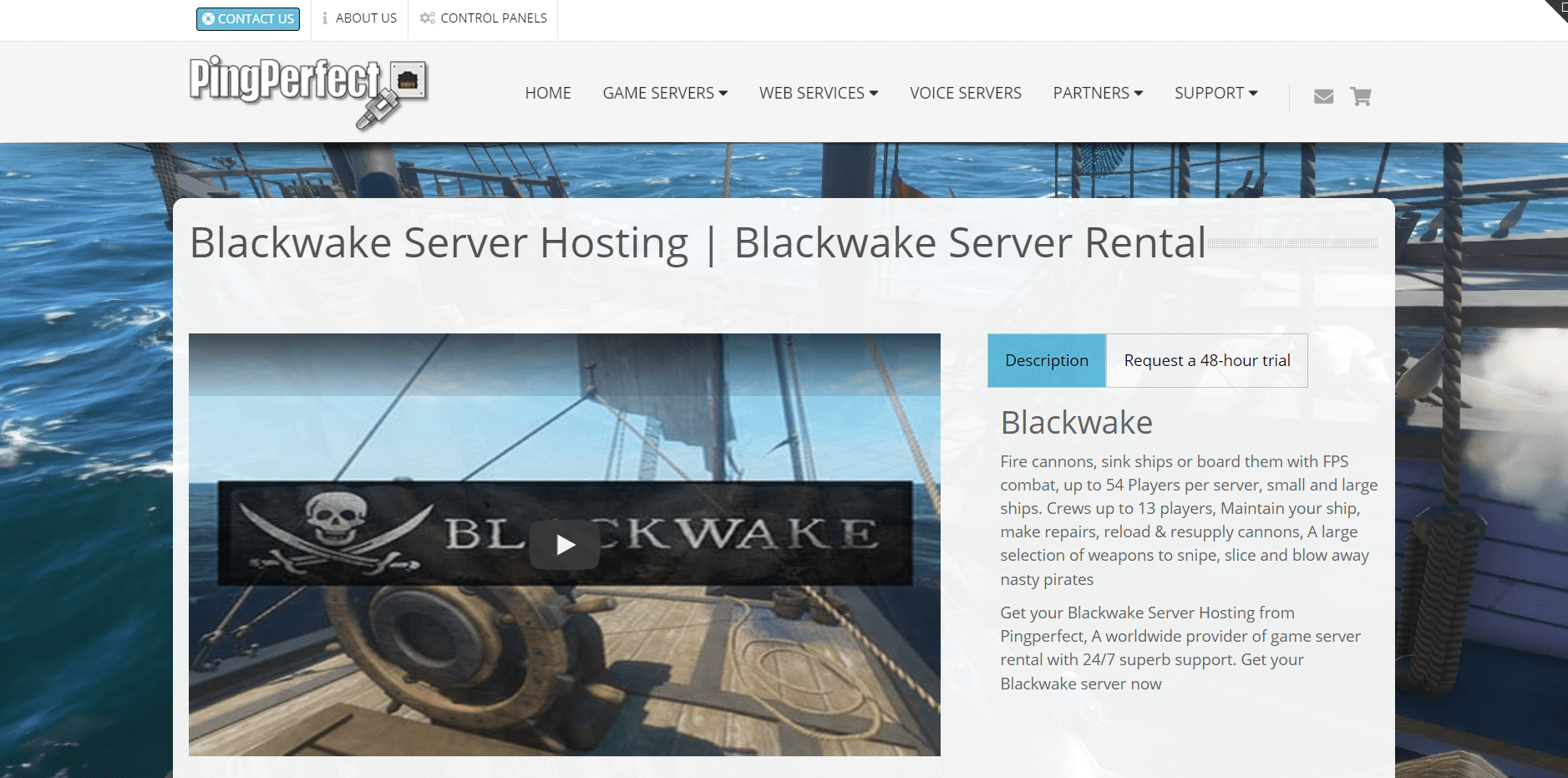 PingPerfect's main advantage is excellent customer support. Despite cheap server slots, the performance quality remains high all the time.
PingPerfect
supports around 130 games, including Blakcwake. It offers free web hosting for setting up your own players' community.
MAIN FEATURES
Price: from $13.12 per month
RAM: from 6GB
Free trial: Yes
Players limit: 12-48
Control panel: Custom
DDoS protection: Yes
Mods allowed: Yes
Instant setup: Yes
Pros
Cons

Free web hosting

48-hour refund policy

Multiple server locations available

Higher prices for larger servers
3. Nitrous Networks — Most Efficient, Reliable Hosting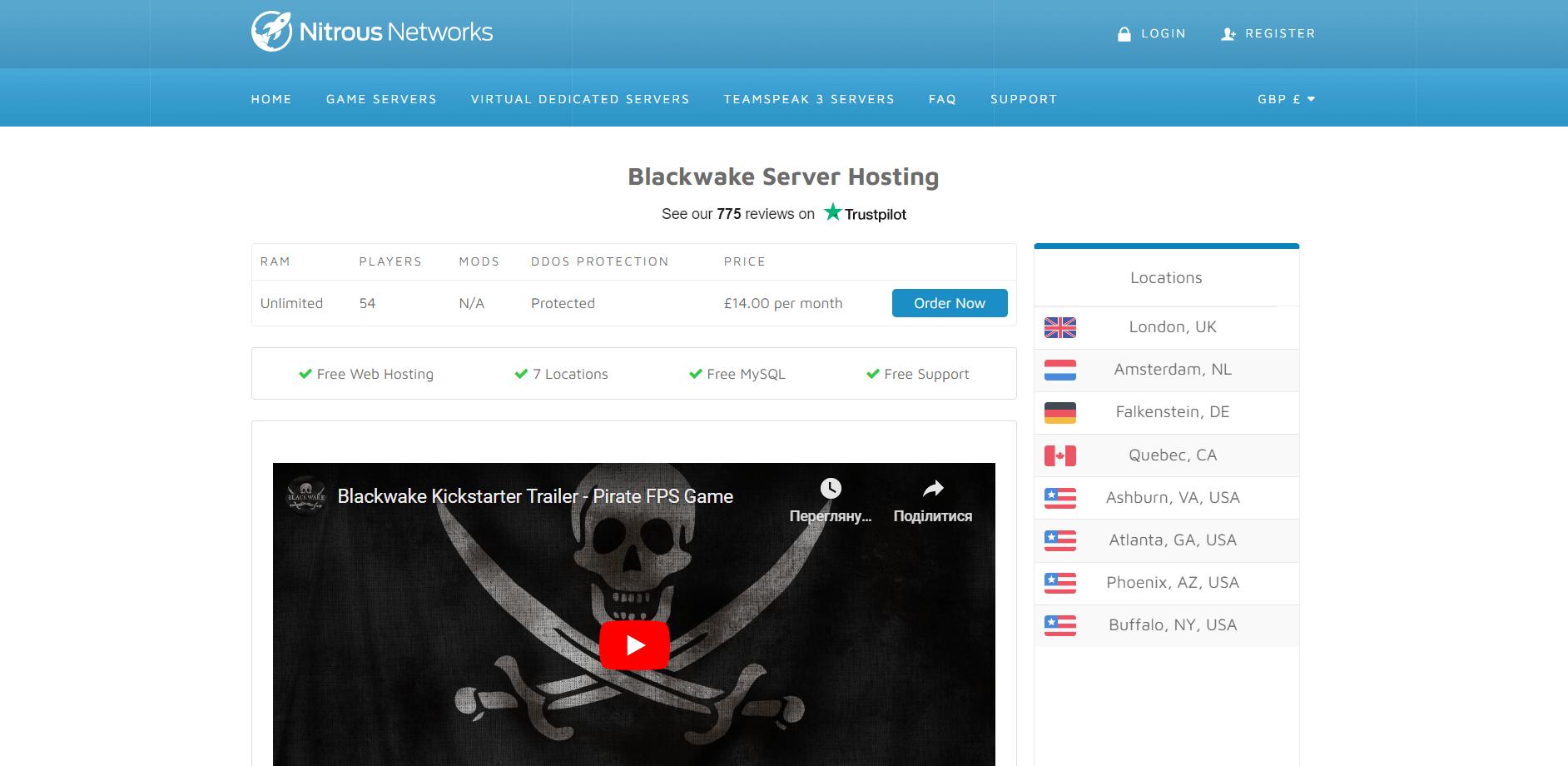 This is a gaming dedicated server Blackwake players will definitely enjoy. It's been operating for over ten years and has gained a positive reputation thanks to its reliability and pleasant features. It's not the cheapest server hosting provider — however, it's totally worth it. No free Blackwake server hosting will work better than a paid provider. Moreover,
Nitrous Networks
offers decent prices and provides friendly and pretty fast support services. All these factors together completely justify the pricing.
MAIN FEATURES
Price: from $13.10 per month
RAM: unlimited
Free trial: No
Players limit: 8-32
Control panel: TCAdmin
DDoS protection: Yes
Mods allowed: No
Instant setup: Yes
Pros
Cons

FTP access

Unlimited RAM

Free web hosting

No mod support

No offsite backups
4. Streamline Servers — Best Location Variety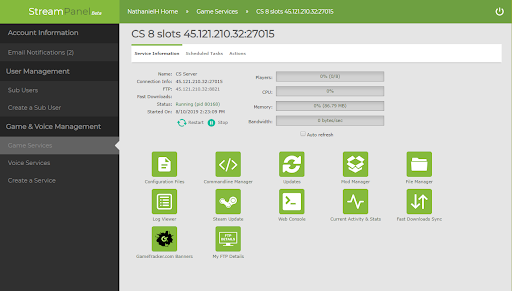 Streamline Servers
offers a nice pack of advanced functions and perks to enjoy the gaming experience to the max. With intuitive control panels and server modding, you'll easily be able to customize your server and make it work just the way you want. Streamline's servers are low-ping, enabling lag-free gameplay for all players. Plus, it's available in over 20 locations, so you'll ensure smooth running and avoid unexpected slowdowns while playing.
MAIN FEATURES
Price: from $13.10 per month
RAM: unlimited
Free trial: No
Players limit: up to 54
Control panel: TCAdmin
DDoS protection: Yes
Mods allowed: Yes
Instant setup: Yes
Pros
Cons

22 locations available

Low ping

Instant integration

Convenient control panel

High start price
5. GameServers — Best Control Panel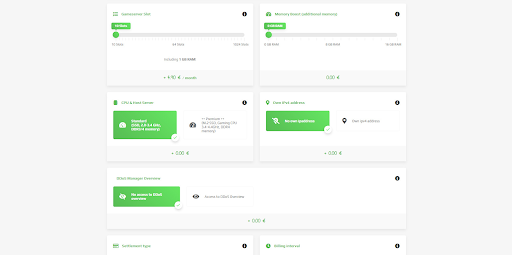 GameServers
allows you to install public servers in a matter of a few minutes and enjoy 24/7 responsive customer support. You can buy top Blackwake servers for 1, 3, 6, and 12 months and even get some pleasant discounts as you opt for a more extended rented period. GameServers offers a convenient manager panel to handle server issues at ease. Plus, the product line allows you to buy serves for a specific location from all over the world.
MAIN FEATURES
Price: from $19.95 per month
RAM: 5GB
Free trial: No
Players limit: up to 54
Control panel: TCAdmin
DDoS protection: N/A
Mods allowed: Yes
Instant setup: Yes
Pros
Cons

24/7 customer support

Premium hardware

Cheap price per user

5-day refund

Own control panel

Crashes due to a low amount of memory

Only public servers available
Best Blackwake Servers Hosting Comparison
We've gathered the best providers where you can rent Blackwake server hosting. We made a comparison table so you can track all the differences between these brands and make a reasonable, smart decision!
Hosting
Pricing / mo
(starting at)
RAM
Free trial
Players limit
Control panel
DDoS protection
Mods
Instant setup
GTX Gaming
From $9.20/month
8GB
No
10-120
TCAdmin
Yes
Yes
Yes
PingPerfect
From $13.12/month
From 6GB
Yes
12-48
TCAdmin
Yes
Yes
Yes
Nitrous Networks
From $13.10/month
Unlimited
No
8-32
TCAdmin
Yes
No
Yes
Streamline servers
From $13.10/month
Unlimited
No
Up to 54
TCAdmin
Yes
Yes
Yes
Game Servers
From $19.95/month
5GB
No
Up to 54
TCAdmin
N/A
Yes
Yes
How to Choose The Best Blackwake Server Hosting Provider
If you want to get the best dedicated Blackwake server hosting provider, consider several things. We've prepared a quick checklist for you! Below, you'll see the key factors you need to pay attention to while picking a hosting provider. Let's take a look at the most crucial ones.
Low latency
To ensure lag-free gameplay on your server, the network latency should be as low as possible. You can affect it by physical and network distance and bandwidth capacity. Better pick a Blackwake server host provider with multiple locations all over the globe. This will ensure a seamless gaming experience. As a result, your server can process huge piles of data with smaller or no delays at all. This way, you'll surely get nearly real-time updates and data access.
Available customer support
Having a reliable server host representative isn't just a pleasant bonus to your gaming experience but also a decisive factor in picking one. Responsive, helpful customer support helps you promptly solve any issue and enhance the gameplay for every visitor and yourself. Before cooperating with a host, test their support tickets and track the responding time, how agents communicate with you, and how useful their tips are.
Intuitive controls
Control panels are great for managing gaming servers and worth implementing. They help you save time and avoid mistakes during manual setups. Adding a control panel facilitates all the configurations and is no rocket science, even for newbies. Make sure your Blackwake server rental provider offers feature-rich yet easy-to-follow panels with the ability to customize them for your specific needs.
Enhanced security
It's crucial for a Blackwake host server provider to be 100% trustworthy and secure to ensure your own, your game's, and your players' safety. There are particular services each reliable server provider needs to offer. These include DDoS protection, firewalls, and the ability to run automatic or manual backups. Having a secure gaming server will also enhance the overall experience and help engage more loyal users.
Powerful hardware
A hosting server provider that offers powerful hardware should be among your top contenders. This will make sure you won't get distracted by slowdowns or lags while using the server. It enhances the performance and allows gamers to enjoy their favorite titles on any platform without the risk of crashing or freezing. Your host should use NVMe drivers, Enterprise, and Xeon CPUs for optimized operating.
Benefits Of Running Your Blackwake Game Server Hosting
Once you've set up your Blackwake server hosting, you get a bunch of pleasant bonuses. Let's walk through some of them!
Full server control
One of the main perks of having your Blackwake hosting is that you obtain 100% control over it, meaning you can adjust it the way you want. This allows you to choose any OS or game configuration and set up custom scripts. Plus, you can control the game assets (e.g., pick weapons, customize the number of rounds, etc.).
Full server control enhances the gaming experience and creates a convenient environment for everyone.
Security
Having a Blackwake dedicated server ensures better security. Server providers invest a lot into making them as safe as possible and enabling various services. They include DDoS protection, manual or scheduled backups, firewalls, etc.
Plus, you get complete control over the server visitors and can see who regularly joins to play the game. This allows for keeping track of intruders and handling them fast.
Native support
Most providers of Blackwake servers also offer built-in support to help you solve any issue with no hassle. Support is a helpful feature that allows you to get professional care from a trusted company and avoid any kind of misunderstanding.
Another perk of such services is that you always know the pricing model, so you never expect hidden fees or extra charges for random reasons.
Reliability
Having Blackwake dedicated servers allows your game to stay online and provides a range of sidebar services. For example, they enable 24/7 monitoring, cooling systems, backup processing, and high power levels. And yes, the risks of losing a game are pretty low.
With a dedicated server, you get a stable internet connection and top-level hardware. This way, you can support your game and prevent it from slowdowns and crashes.
Easy game management
Having 100% control over the games you play and the ones you don't is another perk of setting up dedicated servers. It's up to you whether you want a more family-friendly environment or to change what's happening on your server.
Another thing is that you can get a robust CPU and RAM to allow multiple players to enjoy the game on a PC or console without crashes or unexpected lags.
Paying for Blackwake Hosting vs. Hosting Yourself
Many would argue that hosting a server on your own is more convenient and gives you more freedom in managing the server. However, it's not entirely true. Once you decide to run a hosting yourself, you'll face several difficulties and challenges. Let's review some of them.
Daily monitoring
To make sure your server works smoothly, you'll have to run regular checks. This is quite time-consuming as you'll need to do it every day and deal with occurring issues yourself. This not just distracts from the gaming process but also may slow down fixing the issues — as a result, users get less satisfied with a server.
Handling security system setups
Setting up firewalls and enabling DDoS protection are the things you'll also have to handle on your own. It consumes quite a lot of time to properly deploy all the necessary systems and check whether they all work well. If you're in a rush and want to launch your own game server, it's not the best option to take care of security measures yourself.
Costly operational expenses
To make your game hosting server work perfectly, it's crucial to get powerful hardware, install proper software, and ensure the best possible internet connection. All these things, together with overhead or unexpected costs like maintenance and setups, will make you spend a little fortune. By ordering dedicated services, you practically get all the hardware and software you need for Blackwake server hosting free of charge.
Higher energy costs and usage
As you host Blackwake server on your own, you'll be working with powerful machines and using top-quality internet providers. This means the energy resource load will increase and hence, its price. Plus, the total energy cost, in this case, will be different every month, while a dedicated service provider would always charge you at a fixed price.
Complicated setup and maintenance
Without special technical expertise, it would be quite difficult to deploy and manage Blackwake game servers by yourself. This is a complex process and fixing any issue on a server requires a lot of practice and knowledge of what is Blackwake, how it works, and how to deal with its ecosystem. If you're not sure you'll handle it or don't have sufficient experience, better use the help of hosting providers.
Final Thoughts
Picking a Blackwake dedicated server hosting can open up plenty of opportunities and enhance the gaming experience. It's a great security boost and a helpful thing to do if you want to ensure well-operating, fast, and efficient control of your games.
Now that you know the best Blackwake server hosting providers and their benefits, the only thing left to do is pick your best option. They're all a great value for money and give an opportunity to enjoy your favorite games in a secure, fast, and friendly environment. Get full control over every process and have some fun!

Blackwake Server Hosting FAQ
Why Get Blackwake Server Host?
A Blackwake server setup has various benefits that allow you to enhance the gaming experience. Whether you're using a PC, a mobile phone, or a console like Xbox or PS4, you'll be able to ensure proper server security and reliability, get complete control over your games and their settings, and manage the server the way you like.
What To Look For in a Blackwake Server Hosting Service?
There are key Blackwake server requirements you need to look for while choosing a suitable one. First, the hosting service needs to provide customer support and backups, either manual or automatic. The server must be of low latency and have powerful hardware to protect the server from crashes and slowdowns. Finally, it needs to ensure a high level of security, meaning it should provide DDoS protection, firewalls, etc. These factors will ensure you get a reliable server that protects your game data and ensures a top-notch user experience.