Title too short issue means that title tag length on some pages is shorter than 35 characters.
Why it is Important
Short headers aren't generally a big issue and come with no penalty for page ranking. Even so, they are indicative of missed opportunities.
Given that the title tag is interpreted by search engines as the content area with the highest priority on any given page, this is a perfect place to include targeted keywords. Compared to a header shorter than 40 characters, a longer title is more likely to include more relevant keywords, while also being more natural sounding and informative.
Google normally shows the first 50-60 characters of a title tag. Thus, when keeping headers up to 60 characters in length, about 90% of the titles would appear in full. The fact that there is no exact character limit is explained by the fact that Google allocates to each header a maximum of 600 pixels in length while characters vary in width.
How to Check the Issue
Look at the source code. Do it by through your browser – for instance, right-click on a page in the Chrome browser and selecting "View page source" would open the source code. Alternatively, use this online tool.
To locate the title, just search for the sequence <title>.
Or just use an online service like Sitechecker to conduct a comprehensive audit of your website and pinpoint pages with excessively short titles.
This will provide you with the capability to view a complete list of affected pages and their source codes.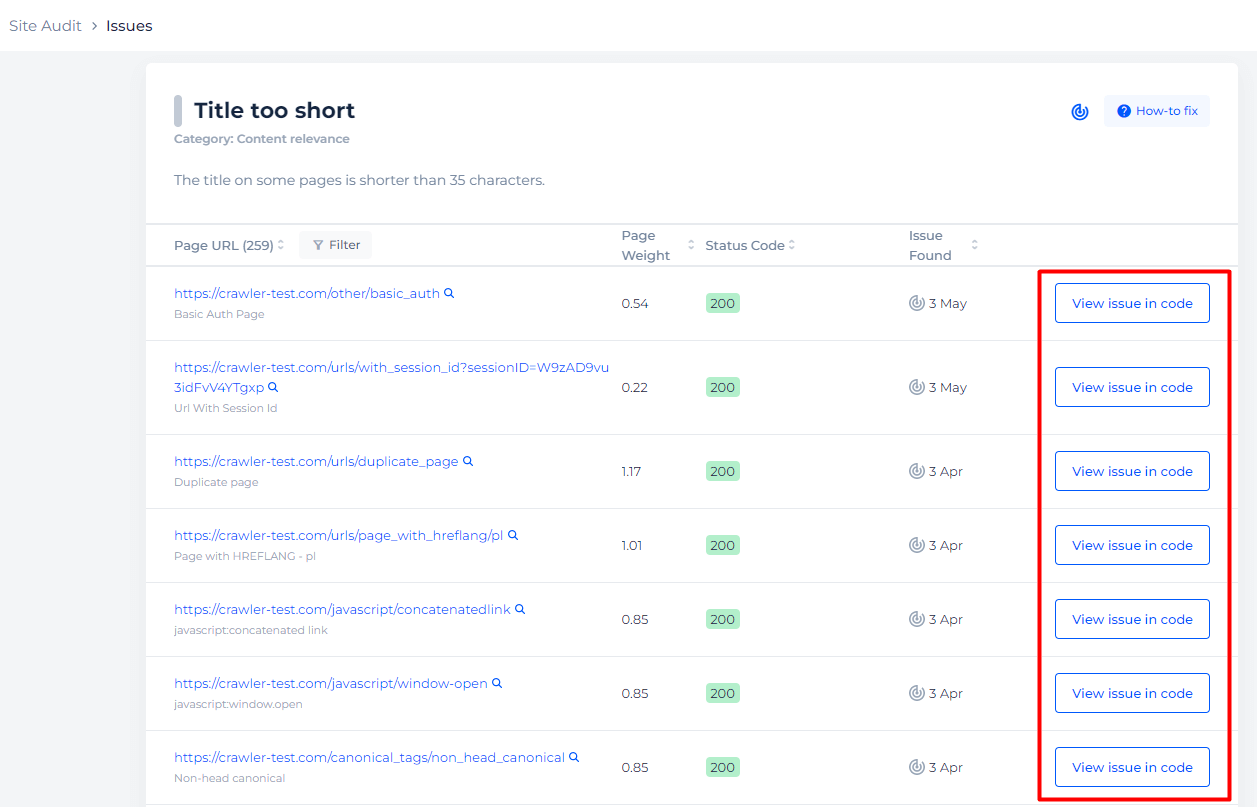 How to Fix the Issue
Expand or rewrite the header in order to make maximum use of the allowed character limit. Consider including (additional) targeted keywords if they are missing.
Check out these tips for writing effective titles:
The length should be between 40 and 70 characters.
Important keywords should appear at the beginning of your header.
Conversely, brand names or site names could appear later in the title, since their truncation wouldn't affect the meaning as heavily.
Titles should be easily readable and should sound natural. Simply listing keywords is a very bad idea.
Each title should be unique.
Automatic creation of template-based header tags aided by the software is a valid option, especially when big sites are involved.
However, the readability and relevance of the headers created in this manner must be ensured.
Check your website for short title tags
Audit your website to detect pages that have too short title tags