To make your website rank high in SERP, you need to make sure its structure is clean, and its content is grouped according to a specific topic your website focuses on. That's what Silo site structure is all about.
It's one of the best ways to organize your website around one topic and claim yourself as an expert in a certain niche. In such a way, search engines will crawl, index, and rank your website more efficiently, which is definitely a win for your online business.
Intrigued? Read our blog post to learn more about what Silo structure is and why it matters for SEO.
How Silo Structures Improve Website SEO
Let's start with a definition. Silo structure optimization includes grouping and optimizing your website pages according to their content. To optimize your content according to Silo structure, you need to perform two main things:
Define what is the main topic your website focuses on
Sometimes, it may be tough, especially if you have a lot of articles and landing pages that describe various topics. However, there is a way out. You can analyze your website in Google Analytics or Search Console, define the main keywords your website ranks for, and find what topics attract most of the traffic.
Organize your available content into groups
You can do it by choosing one of two methods: physical or virtual. With physical Silo optimization, you need to create the URL structure of your website manually. Virtual Silo optimization is all about grouping the categories of your website with the help of HTML internal linking. It doesn't matter what type of Silo optimization you choose; your main goal is to group similar content together and separate unrelated one.
Here's a video about Silo optimization to give you a better understanding of the topic:
So, how does Silo structure benefits website SEO?
It helps search engines find your website
First of all, the right Silo website structure facilitates and accelerates the search process on your website and helps achieve full indexing by search robots without any obstacles.
In such a way, you help users easily navigate your website and find any information they need when search algorithms, in turn, understand your website's structure and easily form a list of tasks for website crawling.
Suppose your website structure is logical, with a hierarchy based on semantics. In that case, it's much easier to distribute the static weight among pages and use anchor text on referring pages while saving the thematic coherence of content.
It makes your website rank higher
The main point of Silo structure is that each silo includes the interlinked main silo page and is related to its content. However, it's essential to know that the content in one silo shouldn't interact with content in another silo; in other words, this content is "isolated" in these silos.
How does it make your website rank higher? The answer is simple. If you have a page dedicated to a certain topic linked to pages with supporting content, search engines will count you as an expert in this topic and make your website rank higher.

Find all issues on your website right now!
Make a full audit to find out and fix all issues in order to improve your technical SEO and rank higher.
It makes easier to navigate your website
As your website content is logically grouped into different sections, it's easy for your user to find any information they need. Moreover, the golden rule of Silo optimization is to insert links to relevant content into your blog posts and landing page types, making users stay longer on your website and navigate from one page to another.
It helps optimize the website with relevant keywords
Siloing creates a logical hierarchical structure on your website with consistent internal linking and relevant keywords. In such a way, each of your landing pages is optimized with a necessary amount of keywords related to a specific topic. It helps you avoid keyword stuffing and place relevant long-tail keywords on your website.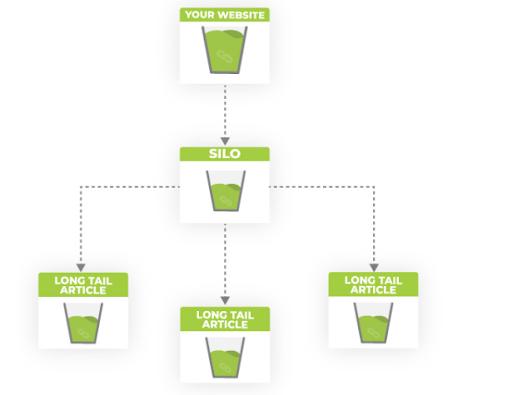 It allows you to interlink your internal pages
As Silos include groups of content related to one topic, the internal links between pages within them are united in context. In simple words, siloing creates internal links to and from pages (with relevant anchors) that focus on the same topic. It helps Google understand what your page architecture is about and what value it will bring to users.
It helps you not to miss any content
When you group your pages around certain topics, it gets easier to plan content in advance when you want to make a useful addition and provide even more content on that topic. You can easily find the pages that revolve around this topic, analyze what information these pages are missing, and create additional pages with extra content.
How to Enhance Your SEO with Silo Structures
Let's look at some of the best practices of Silo structuring that will help you boost your rankings and make your website navigation more convenient.
Сome up with the main core of your website
Before creating a silo structure review, you need to determine the core topics your website focuses on. If you sell certain services or products, you definitely know what to start with. For example, if you sell furniture, you can create individual silos for chairs, sofas, tables, and other products you provide. After that, you need to separate your existing pages with these products into appropriate groups.
Organize your site content into subfolders
Now when you have the main topics your website focuses on, you can create folders like this:
www.yourcompany.com/chairs/
www.yourcompany.com/tables/
www.yourcompany.com/sofas/
After that, you need to place each page into the appropriate folder. So if you had a page about living room sofas at www.yourcompany.com/living-room-sofas.html, you need to move it to www.yourcompany.com/sofas/living-room.html.
Build an internal linking structure
Internal links are very important as they tell search engine crawlers which pages on your website are connected. That's why you need to link the pages in each individual silo to prove that your website provides detailed, relevant, and extensive information on their topic.
Siloed SEO structure is somehow similar to the contextual internal linking. When creating the site structure, you need to define juice flows within the thematic group and link your content around it. As a result, each of your pages will contain links to related pages, which will also help you create thematic clusters that include groups of different topics. Why?
It makes navigation and site structure clear to users;
Your web pages are distributed correctly;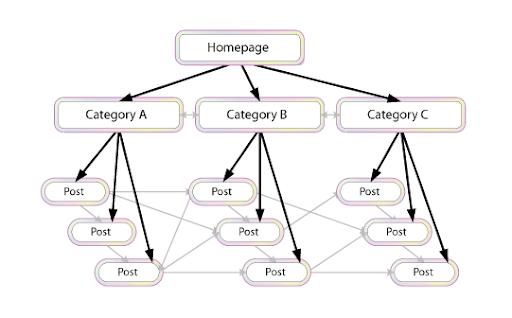 Regularly add content to each silo
It's not about "make it and forget it". You need not only to regularly update your current silos but also add new content to them. Regularly update the pages in each group and look for any information gaps. Be user-centric and think about what else your website visitors would like to know. Also, don't forget about keyword research. It will help you identify additional opportunities for each of your silos and prove yourself as an authority in a certain niche.
Examples of SEO Silo Structure and Why They Work
It's always better to show than to tell. That's why we have prepared a list of silo structure examples to give you a better understanding of what it looks like.
GoDaddy example of Silo structure
When search engines crawl your website and see /domain/ followed by the domain's name, they already know that the domain is the parent page and its name is the child page. A content silo is when multiple child pages exist under /domain/ and there's one domain parent page. Let's ceck the example of GoDaddy.
https://www.godaddy.com
https://www.godaddy.com/domains
https://www.godaddy.com/domains
https://www.godaddy.com/domains/domain-broker
https://www.godaddy.com/websites
https://www.godaddy.com/websites/website-builder
https://www.godaddy.com/websites/online-store
This URL structure quickly creates the content silo structure for the search engines, which (again) makes it much easier for them to crawl the content, digest the nature of the content, and see topical areas or themes of content within the website as a whole.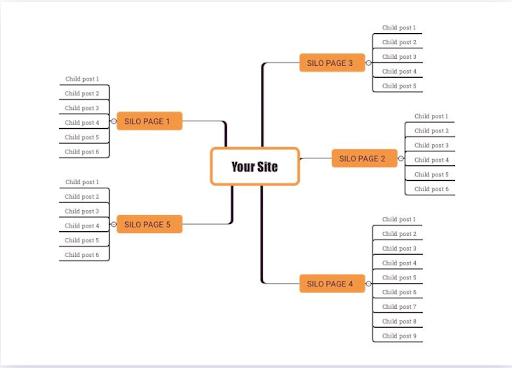 Content Hubs as an Example of Silo Structure
Another example of Silo website structure is the content hub. Content hubs are interlinked collections of content about a similar topic consisting of three parts: the hub page, subpages, and links. The hub page is a high-level page about a general topic, and the subpages are detailed guides about parts of the main topic. The links connect the hub page with subpages.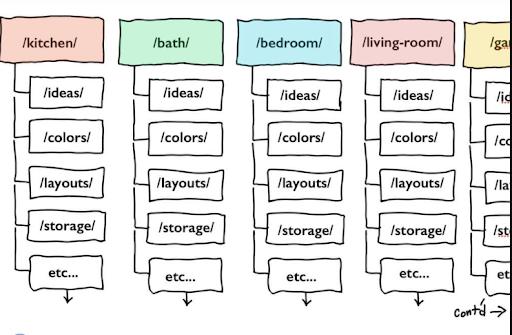 Search Engine Land example of Silo structure
Search Engine Land website shown in the image below is another example of a great silo.

As you can see, there are a lot of categories (Silos) from SEO to PPC to Webinars, and by clicking on those categories, you'll find all you need to know about the specific topic. It makes easy to find content on any topic, as well as proves the website an expert in SEO optimization. Such topical content helps support the authority of the website and improve the individual rank of the page.
Best Practices and Tips for Silo Structure
Here are the top things you have to keep in mind before silo optimizing your website:
Think about your end user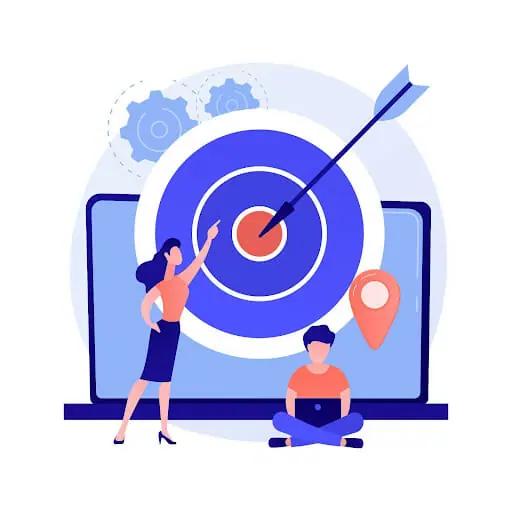 Create silos and layers with the user in mind, not just blindly following SEO techniques, and ganerate a positive website experience for the human, not machine. Without human experience, you will not win in SEO. Remember that SEO should not outweigh usability and positive website experience.
Balance is the key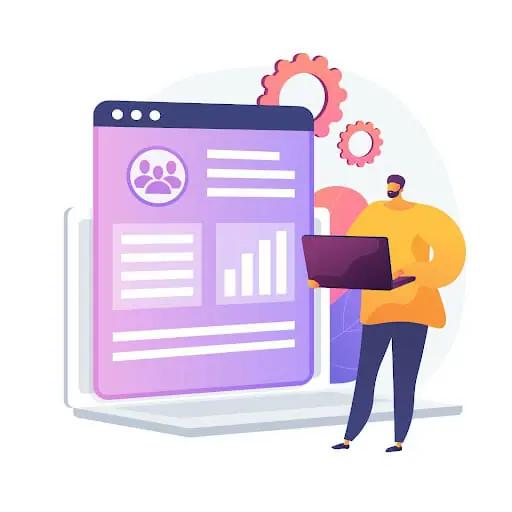 Distribute different silo sections equally on your website. Balance is the key here. Create balance in your site, and don't allow one section to overshadow others. You don't want one content group to take up the bigger part of your site.
Make the user experience simple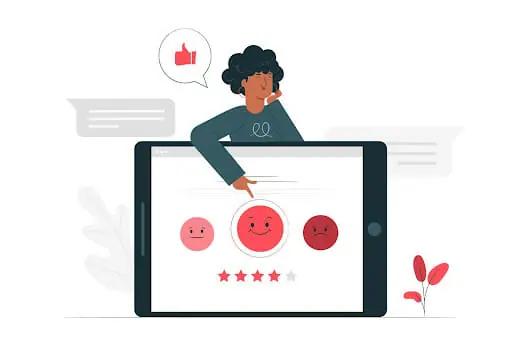 Make sure that users can reach any section of your website by clicking no more than three links from the homepage. This is great for website experience as well as for seamless crawling by search engines.
Use short URLs
Shorter URLs are better for crawling and real-world usage, so don't forget to check all of them and use no more than 5-7 words for URL. Long URLs make the process of website crawling much harder, and it's difficult for search engine robots to index content and rank that content in search.
Wrapping Up
If you want to rank on the first pages of Google and get relevant traffic and an increasing number of sales, you need to take SEO seriously. Businesses that ignore keyword research and website structure optimization lose the opportunity to become more visible and outstand their competitors. Silo website optimization is a great way to make your website more user-friendly and claim yourself as an expert in your niche.
Need help with adequate website structure? Get in touch with us, and we will provide you with a website audit, where you will receive a detailed report on how to improve your website and your rankings.
FAQs
When should I optimize my website for Silo structure?
It is better not to do this as soon as you create a website. However, if you have missed it for some reason, no worries — it's never too late to optimize your website and improve your visibility on Google.
Is SEO Silo alone enough to improve my rankings?
Silo website optimization is not a magic wound, it's just one of the effective SEO strategies that will help improve your rankings. Other strategies include on-page/off-page optimization, content marketing, and keyword strategy. However, combining them with Silo doubles their efficiency.
How many Silos do I need to create to make my website rank?
There is no specific number, as everything depends on the number of pages or categories you want to create. Start with 2-3 Silos for your website and make relevant subcategories around them.
Can I Silo optimize my WordPress website?
Yes, you can optimize your WordPress website for Silo. If you run a blog on WordPress, you need to define the main topic of your website and the main categories it includes.