The most important product updates we made in June 2020.
1. Backlink suggestions from Moz
Previously, you could only track backlinks that you downloaded yourself. Now in one click you can add up to 30 backlinks from Moz to the project. So far this is a one-time operation. You cannot refresh this list after a while.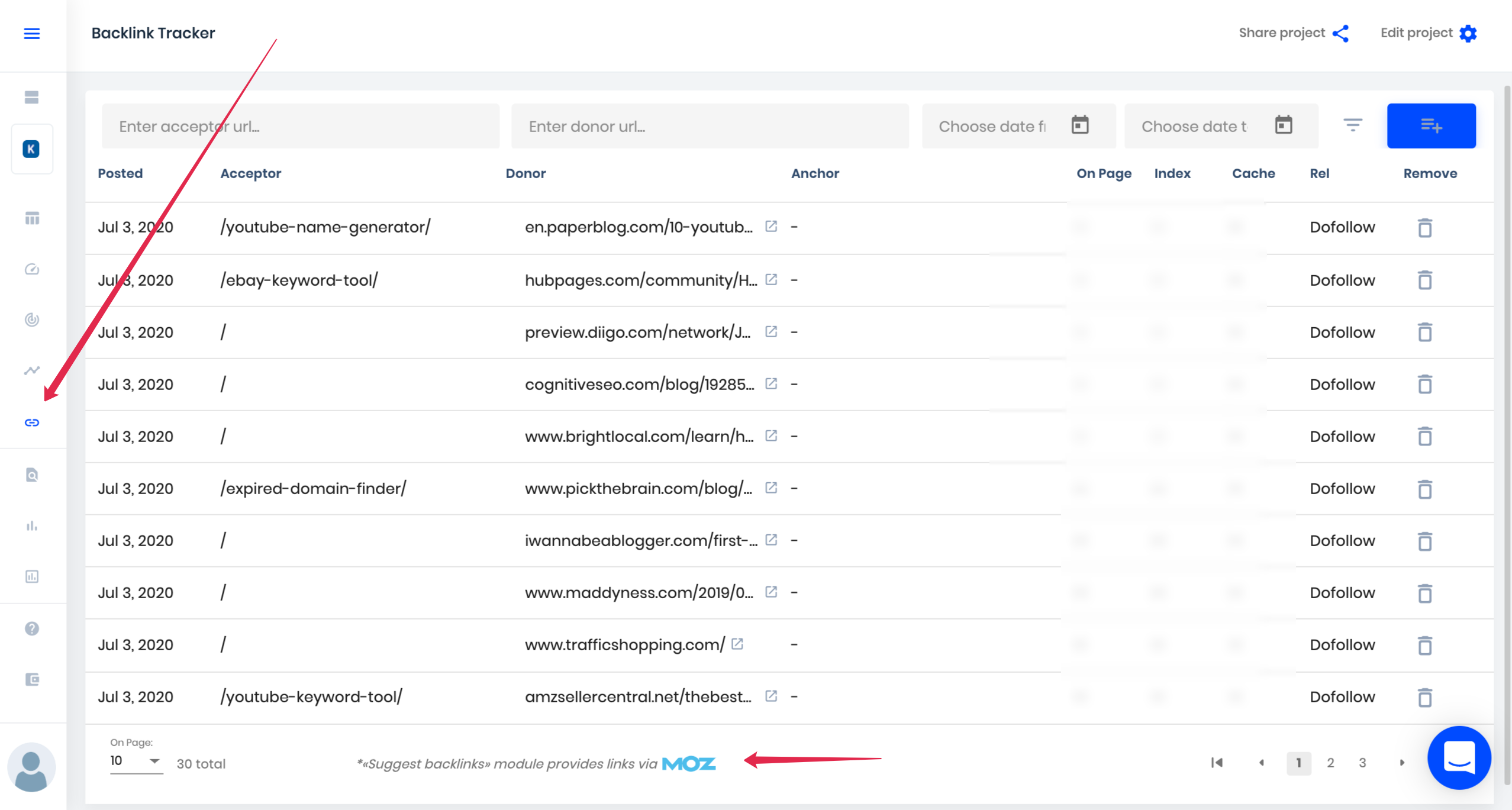 2. Tool to research competitor link building strategies
We created this tool a few years ago. But only now the service has found its place in the platform. With it, you can:
analyze the backlinks strategy in the context of different periods – 1, 3, 6, 12 months;
analyze the link building strategy for individual pages;
analyze anchors strategy.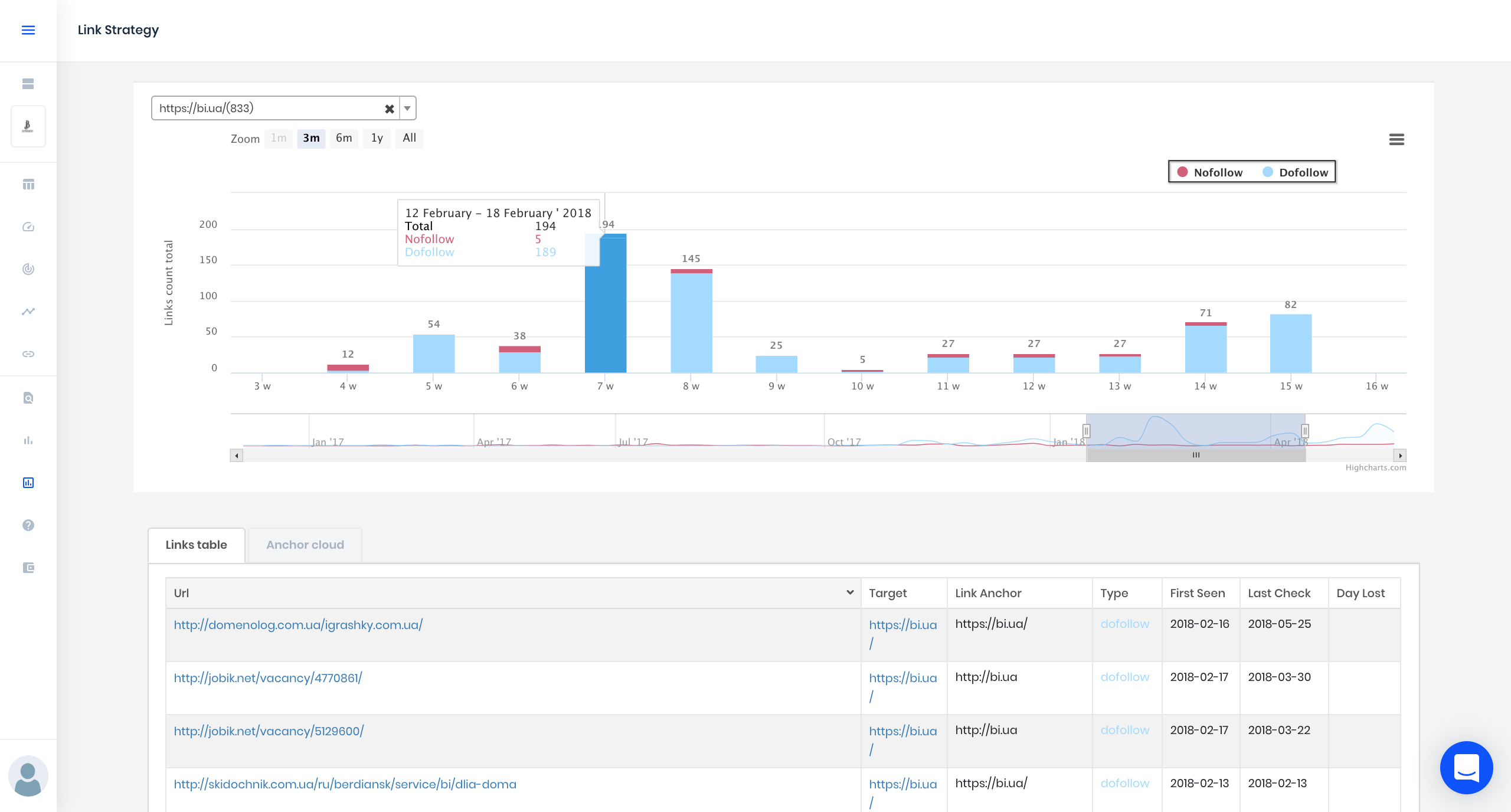 3. Track keyword rankings on mobile devices
Now you can track the positions of the site on mobile devices. Now for this you need to create a separate project. But soon we will add the ability to view positions on both devices in the same project.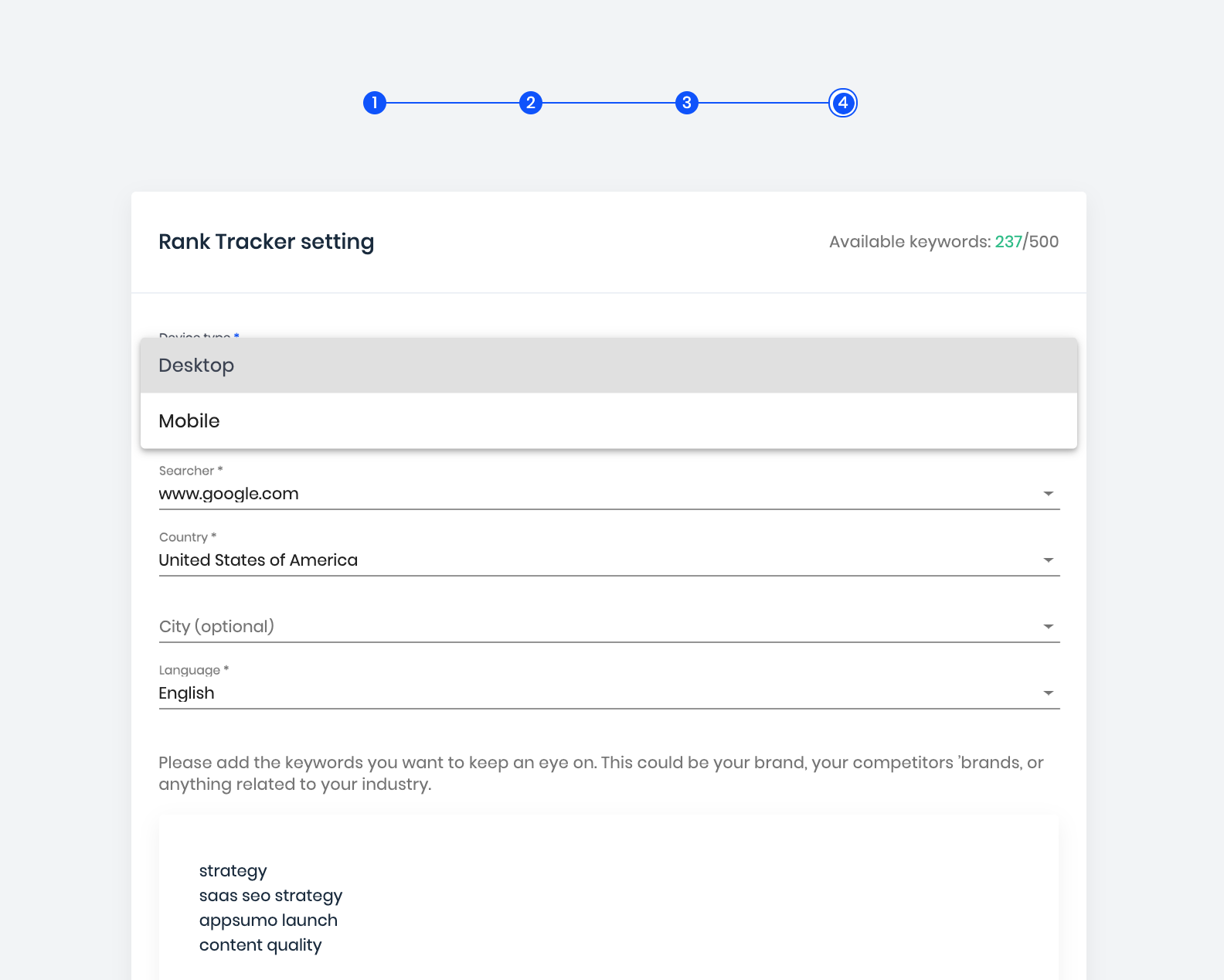 4. Rank Tracker icons on every project
The icons show Rank Tracker settings for a specific project: search engine, country, device. With a large number of projects, this will greatly simplify your navigation.

5. The tracking of content changes in Site Monitoring is updated
Now we display indexes of lines of code and do not display changes in JS, CSS code, comments.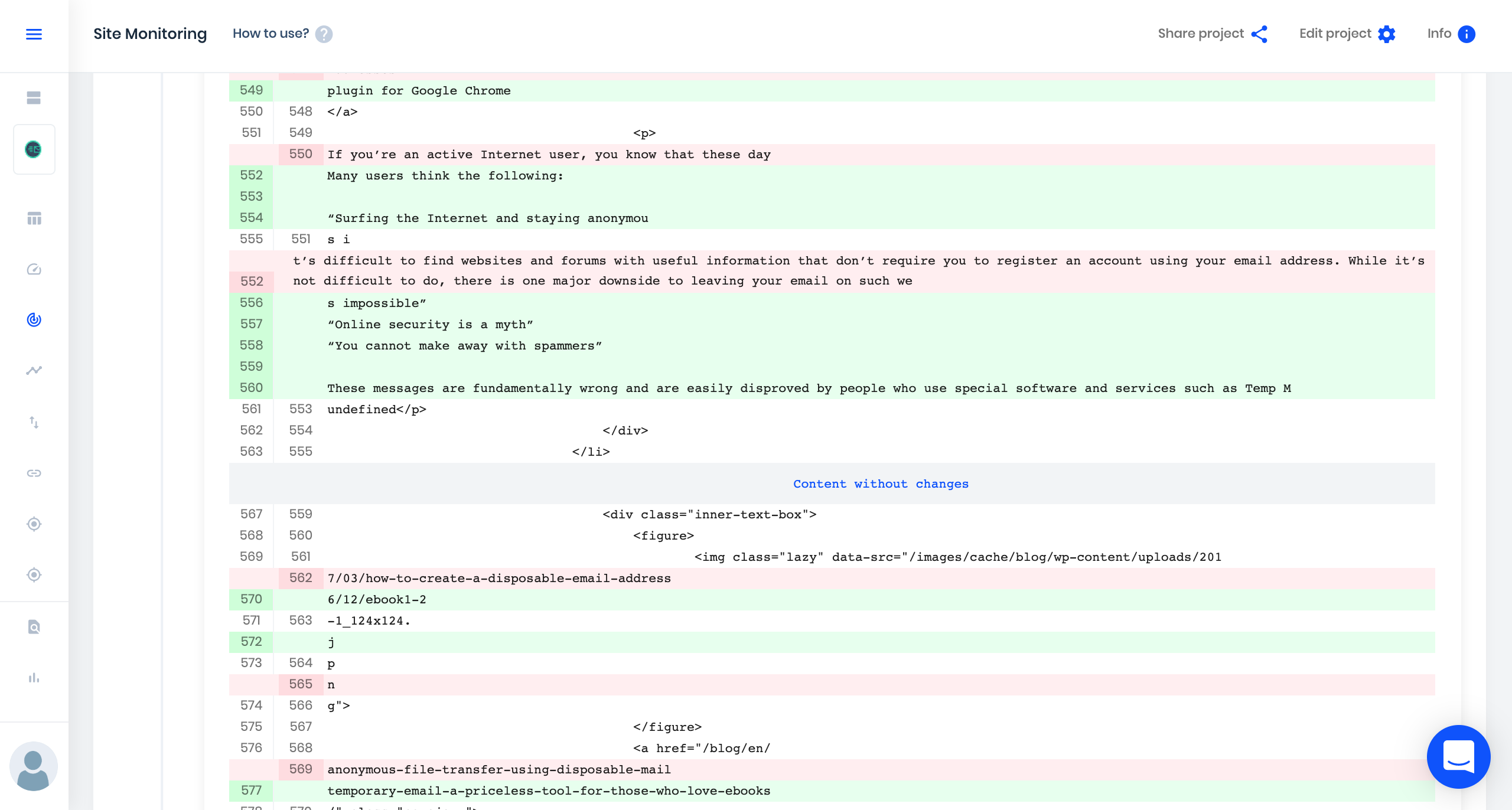 6. New filters in keyword SERP statistics
With these filters, it's easier to evaluate changes in search results and select moved up and moved down competitors. We assign pages a certain status based on a comparison of positions for the first and last selected date.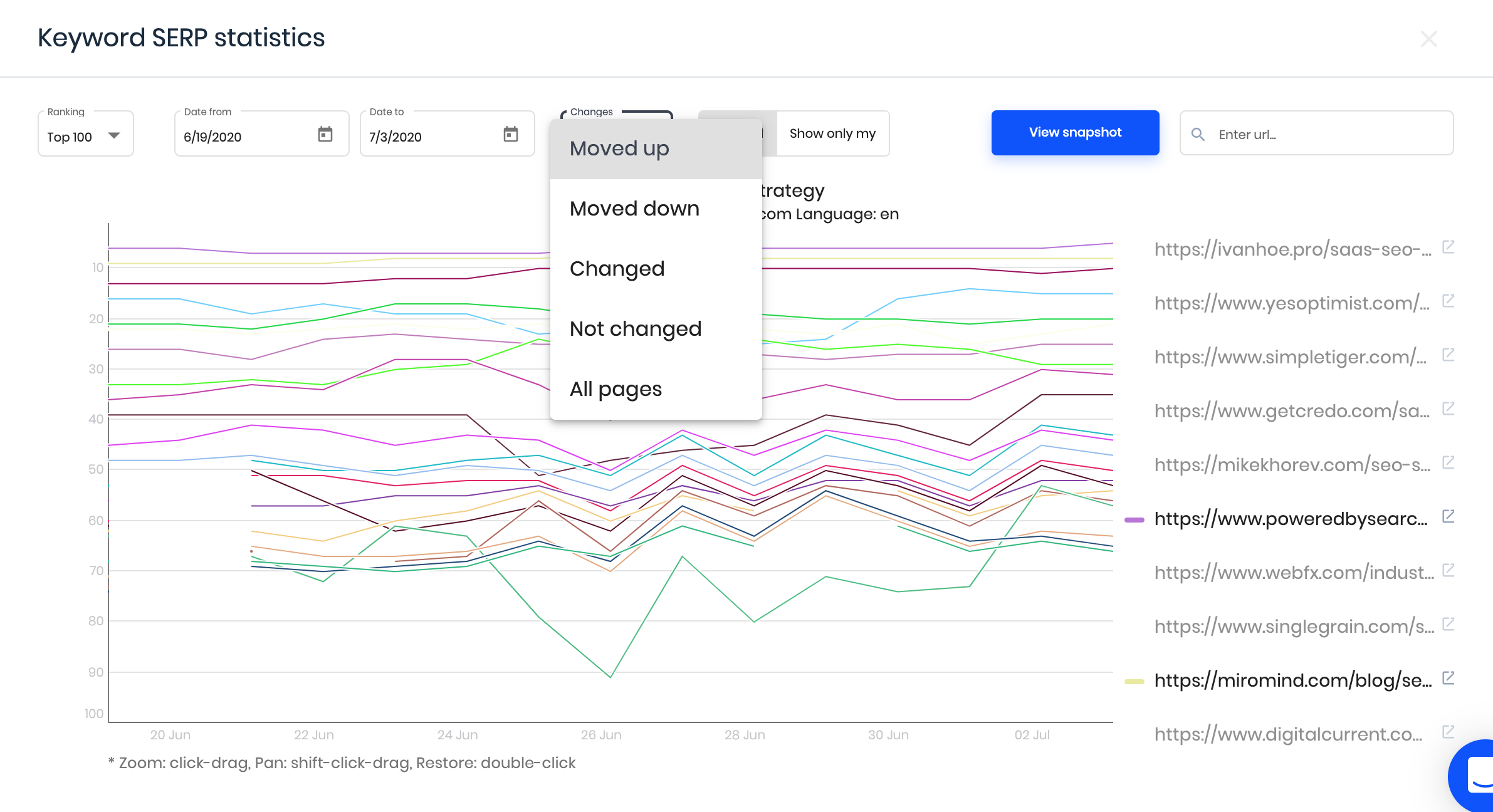 7. The screenshot of Google SERP
In the same block, you can evaluate with one click how competitors snippets look in search results.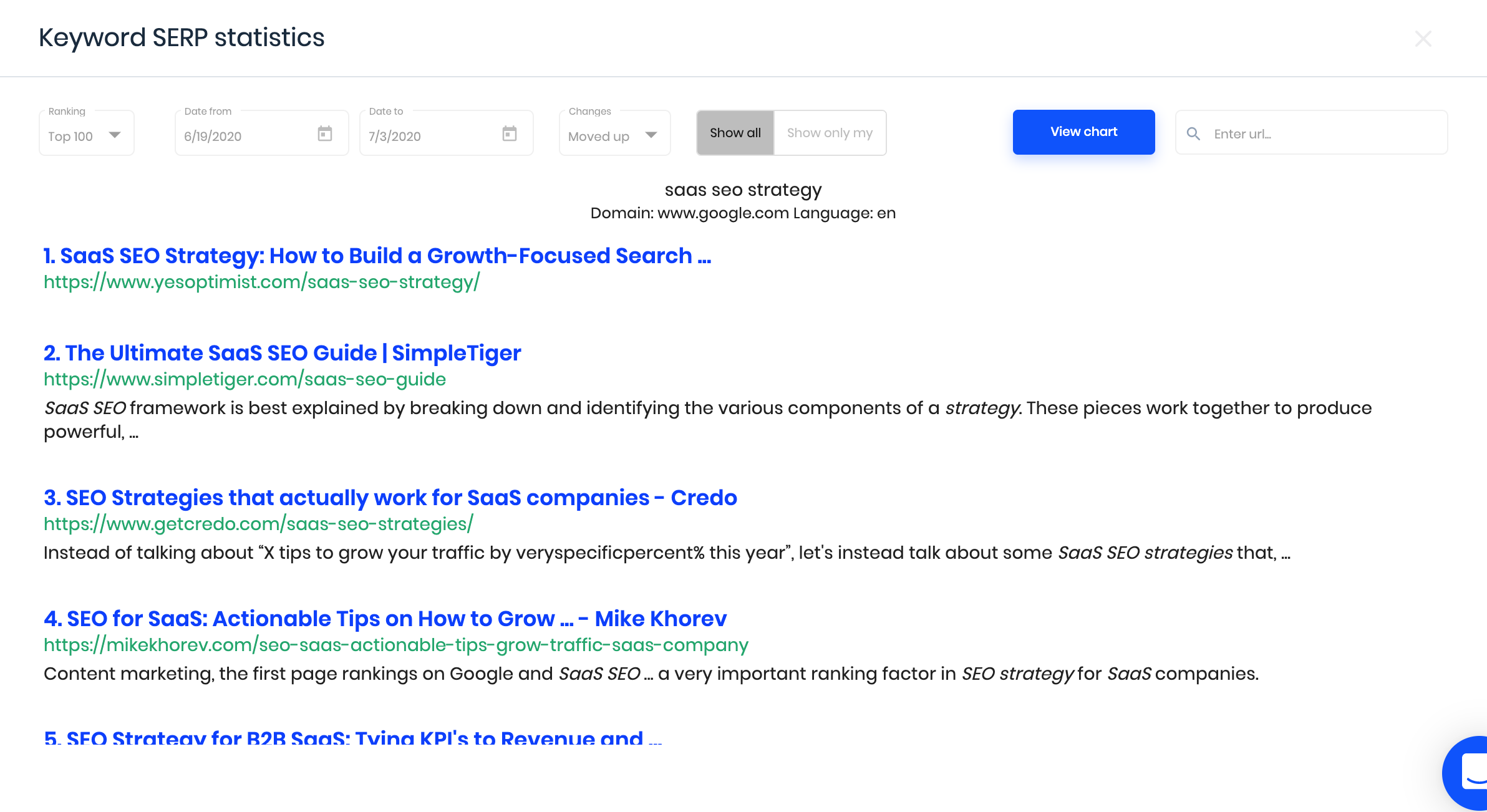 8. The changes in search visibility for the top 10 pages
At the bottom of the Dashboard, you can evaluate changes in search visibility for the best pages based on data from the Google Search Console. You can filter pages by impressions, clicks, number of ranked keywords, internal link weight, which our crawler considers.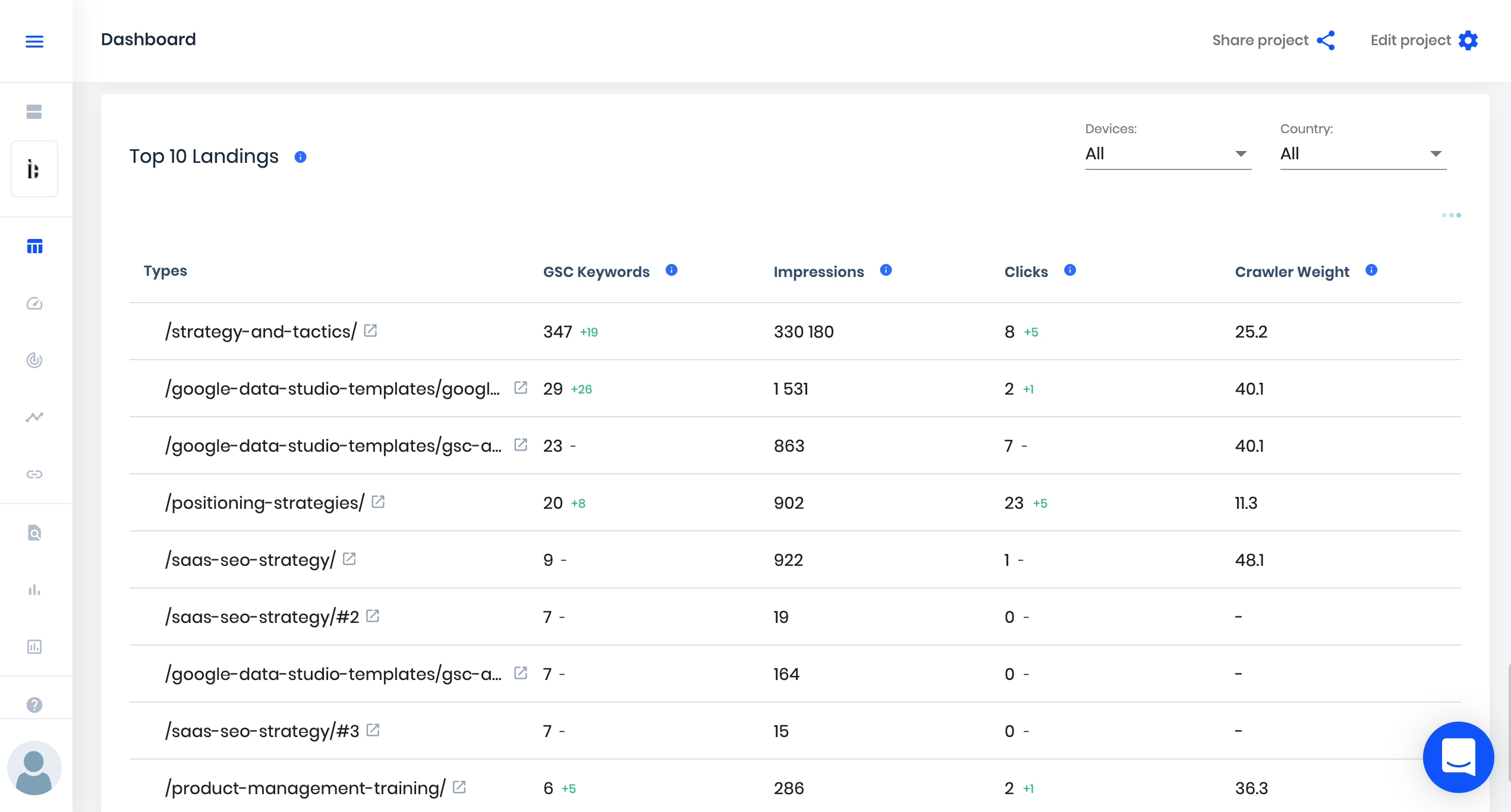 9. Set up notifications for shared projects
If someone shares a project with you, now you can set up notifications for yourself in your account settings.