The most important Sitechecker news for August 2020.
1. New design for creating and editing project
First, project creation and project editing take place on different pages.
Secondly, we have moved the functions of the PRO editor to the standard keyword editor. The new design makes it even easier to define groups and pages for keywords.
Thirdly, we are gradually expanding the functions in the project settings. The page for managing access to the project is already available. The ability to manage automatic notifications and reports is coming soon.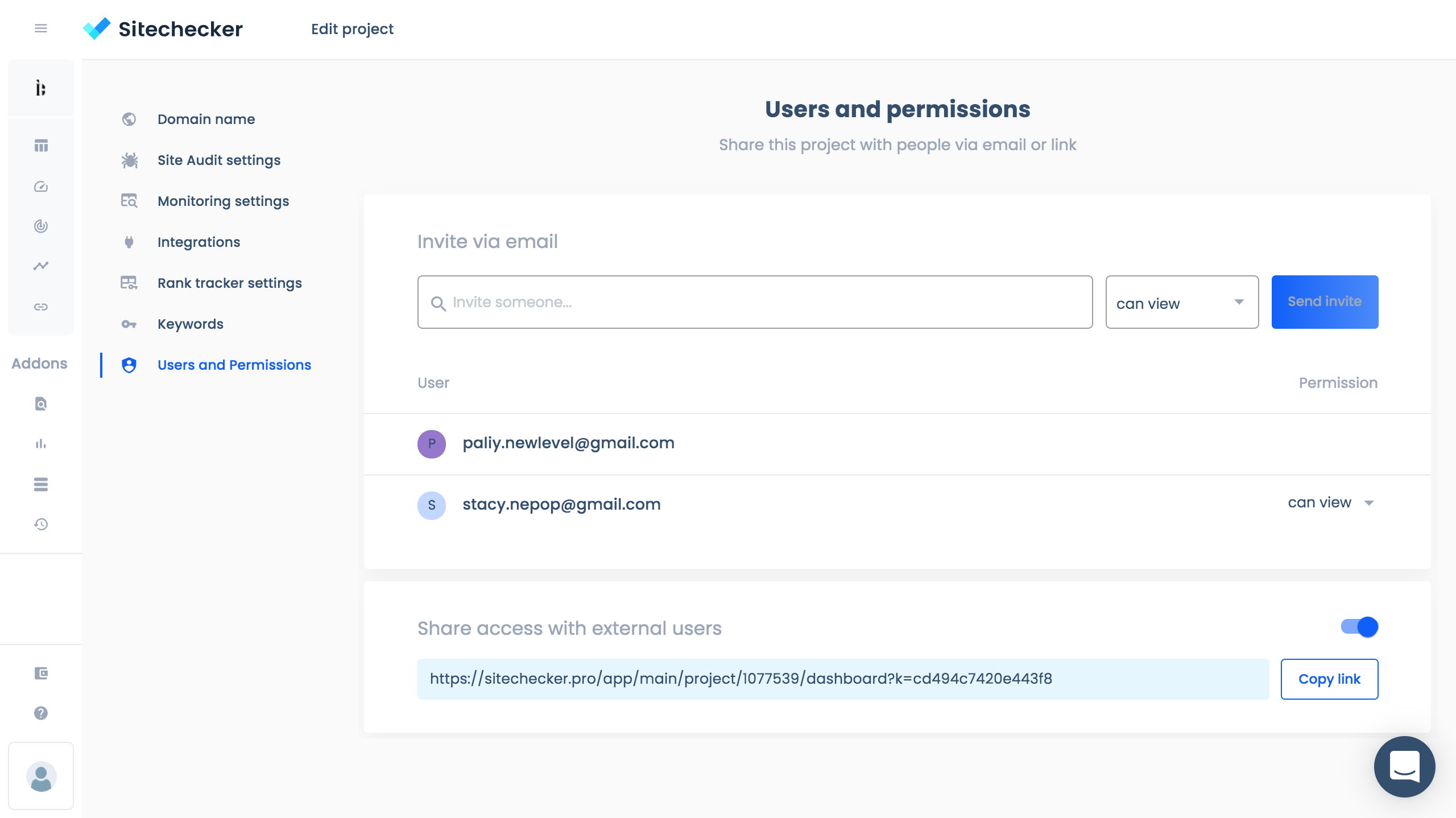 2. New design for the sidebar
In the new sidebar, the list of all projects became available by clicking on the Sitechecker logo or inside the popup, by clicking on the project selection.
Popups now open near the sidebar, rather than inside it.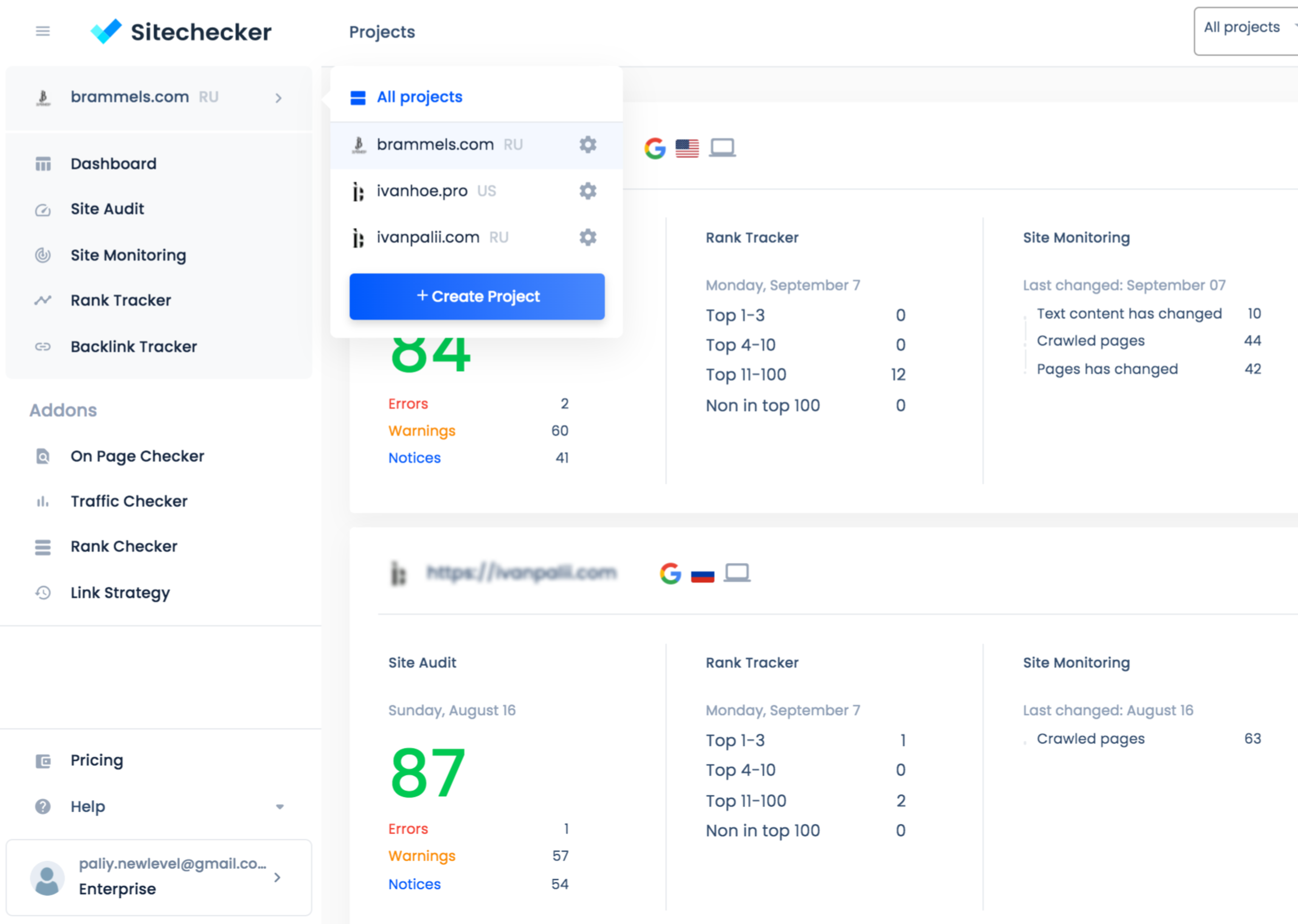 3. New design for Site Audit summary
In addition to visual changes, we have added a timestamp of the last crawling and finally displayed the site's domain in the report.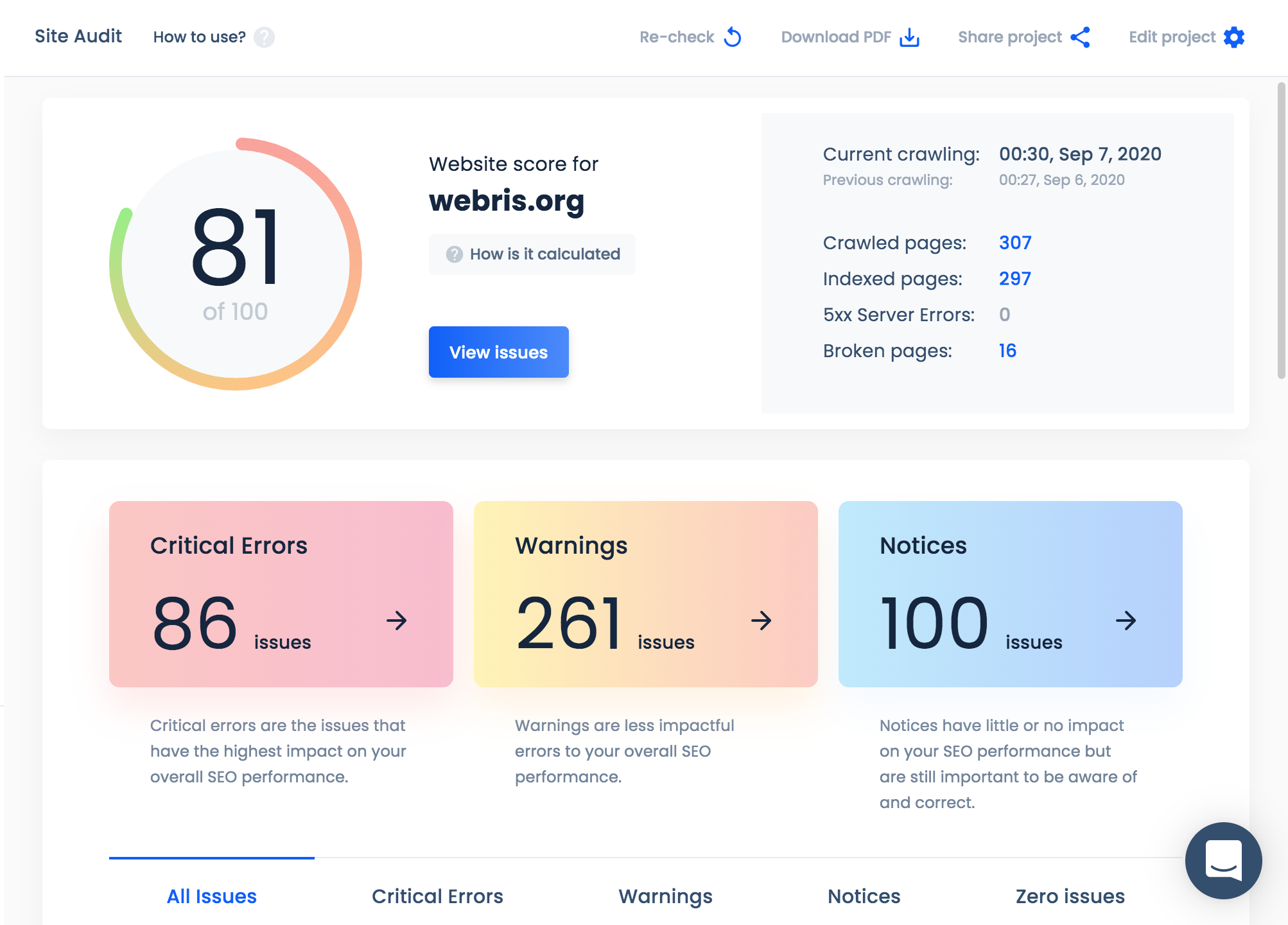 4. Ability to assess how the number of issues has changed in Site Audit
We compare the number of errors with past crawling and show how the numbers of Critical Issues, Warnings, and Notices change. This update makes it easier to evaluate the work of a freelancer or employee you have assigned to fix technical errors on the website.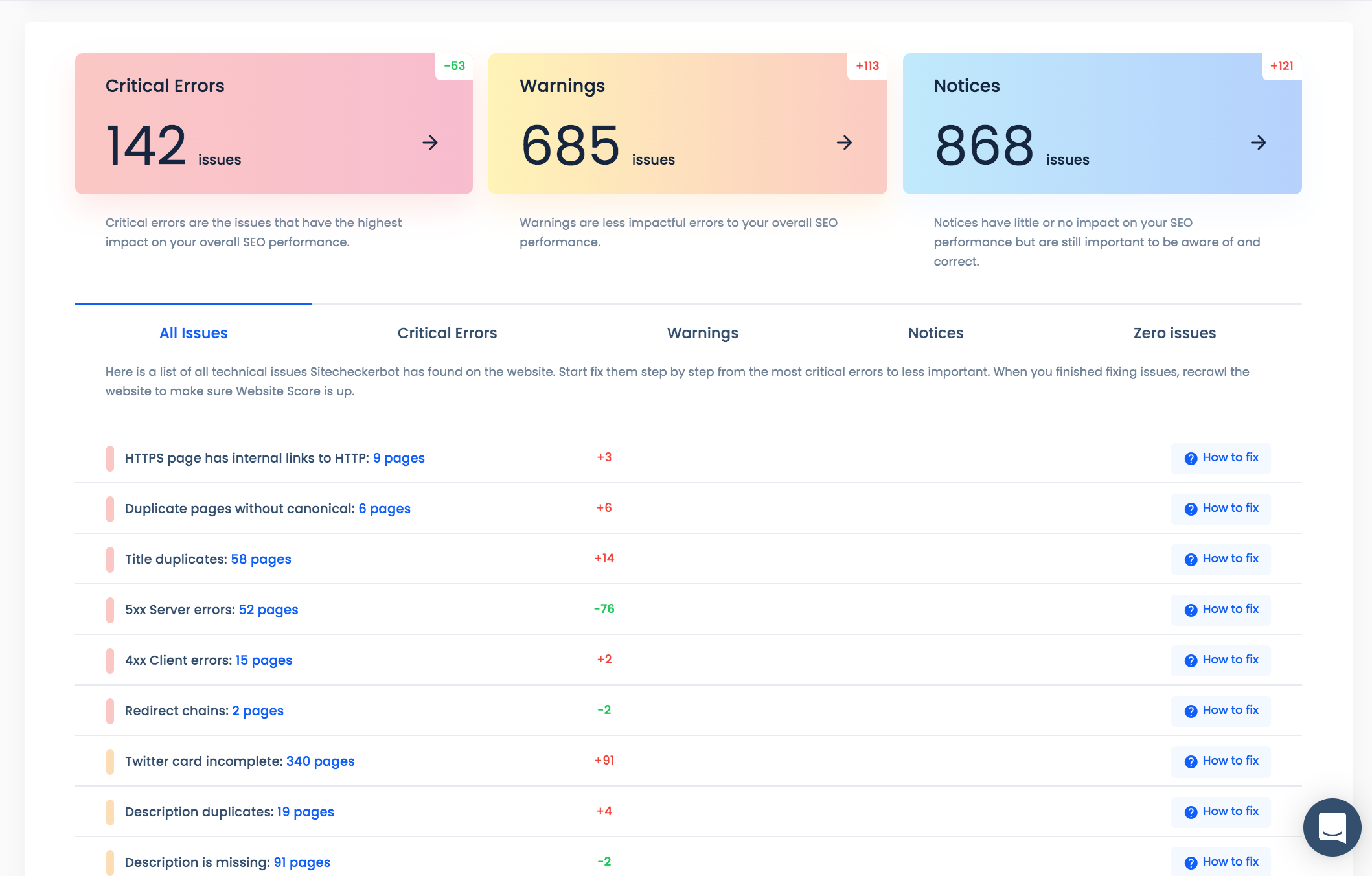 5. Ability to ignore issues in Site Audit
If you consider some of the parameters that we use to check the site to be insignificant for you, you can remove them from the report on the selected site.
With the next crawling of the site, this parameter will not be displayed in the report and will not affect the number of errors and the final Website Score.
So far, this feature only works within a project, not the entire account, so you would have to set the rules for each project individually.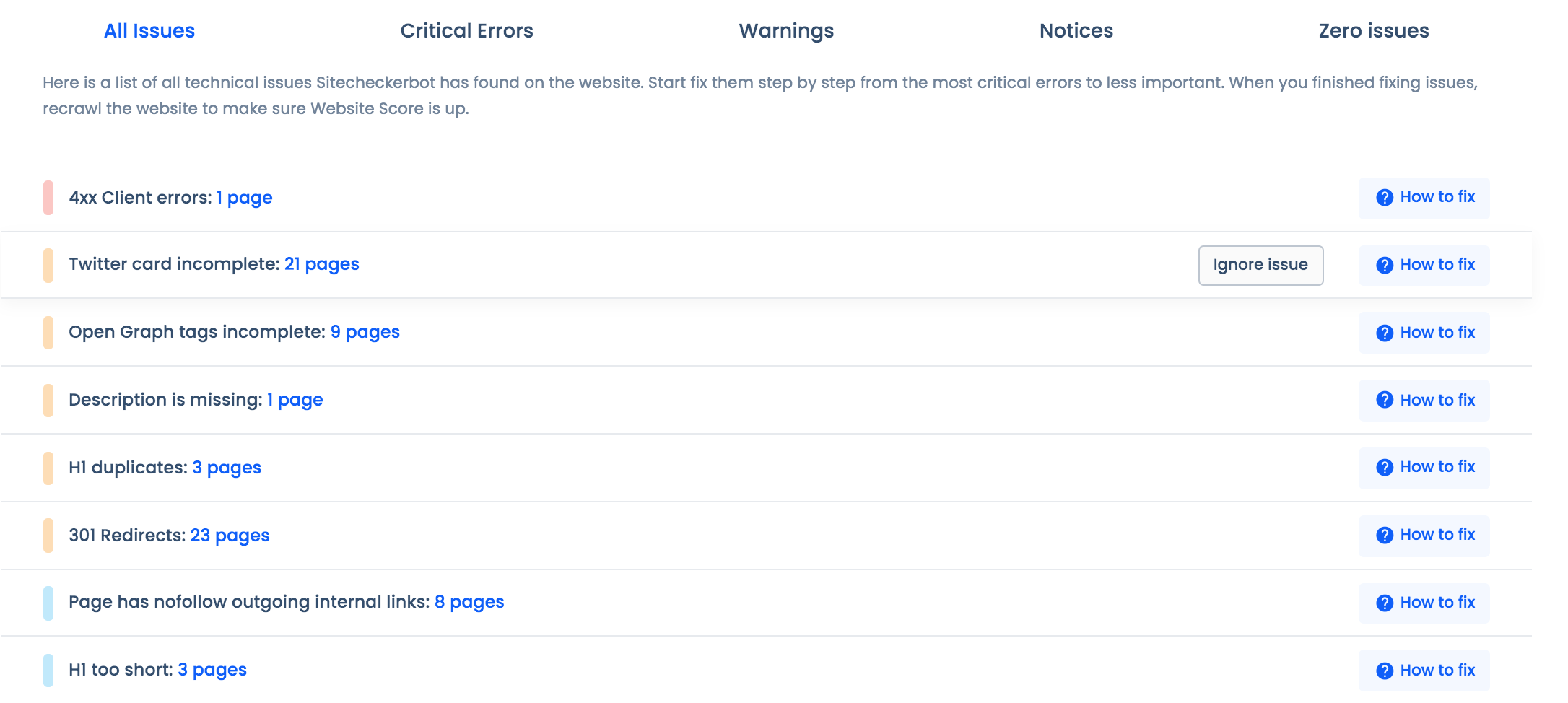 6. List of zero issues
Now you can see a list of all the parameters by which we check the site. Those metrics that have no issues currently can be located in the Zero Issues tab.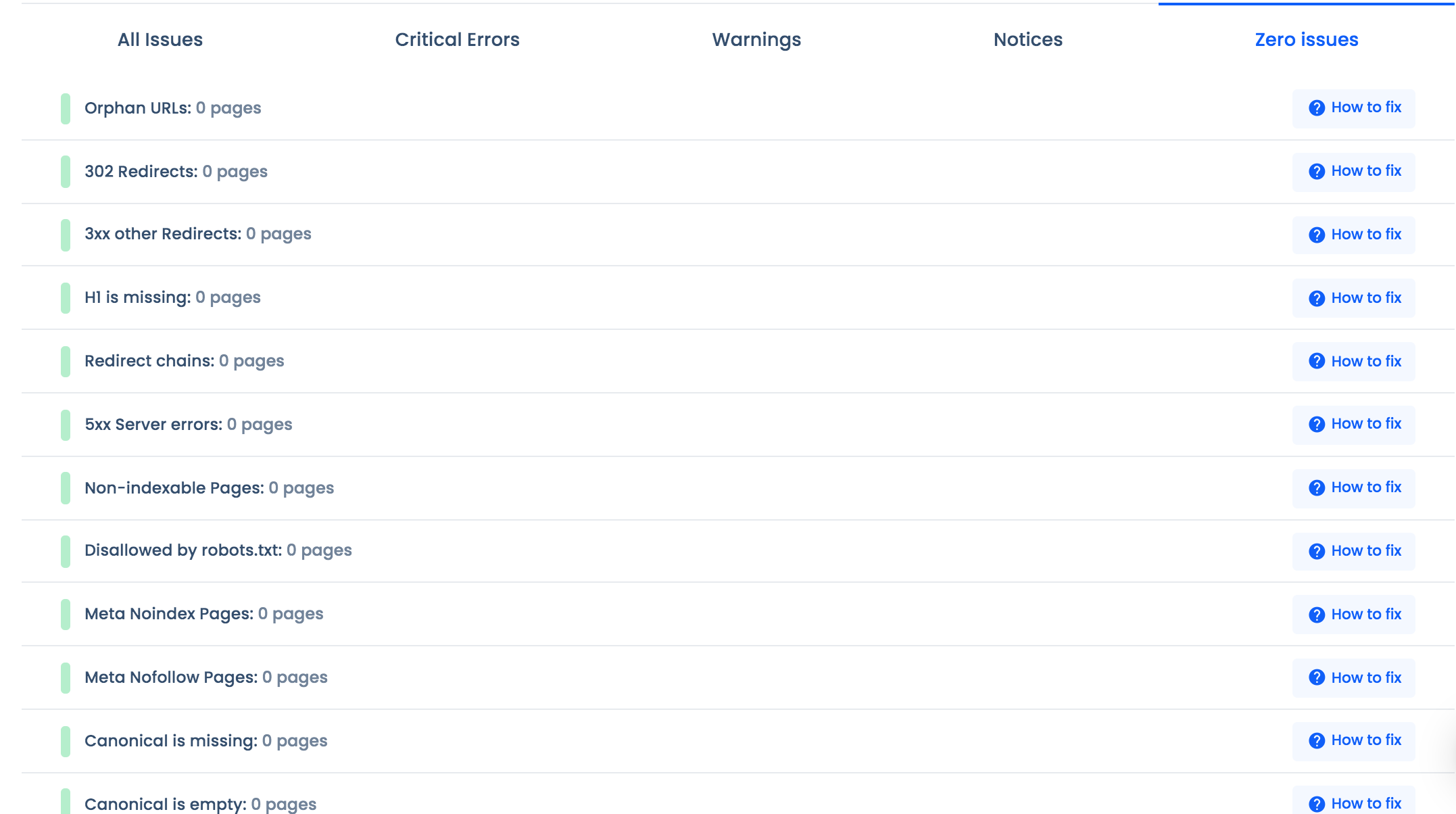 7. History of our product
We added a couple of photos, achievements and briefly told our story. Visit "About us" page to learn more about our team.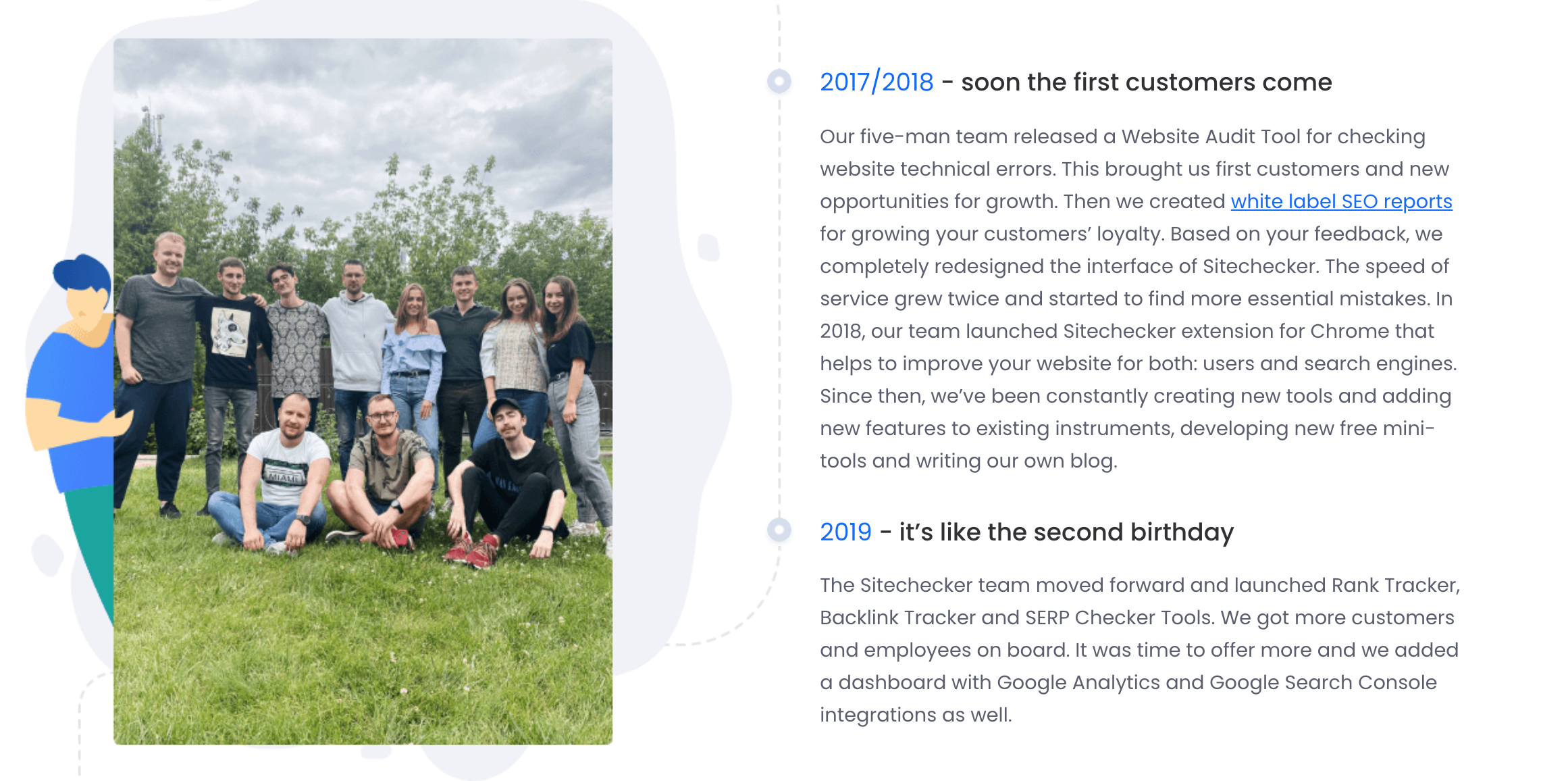 Follow us on Facebook, Twitter, YouTube and LinkedIn to be notified of all the updates.