The most important Sitechecker product updates for March and April 2021.
1. Sitechecker Assistant is here
Sitechecker Assistant turns data from all platform tools into ready-made tasks. It consists of 3 tabs.
Tasks
Tasks for the site, sorted by importance from most important to least important. Now the tab contains only tasks with Site Audit only, but we will gradually expand the list of sources.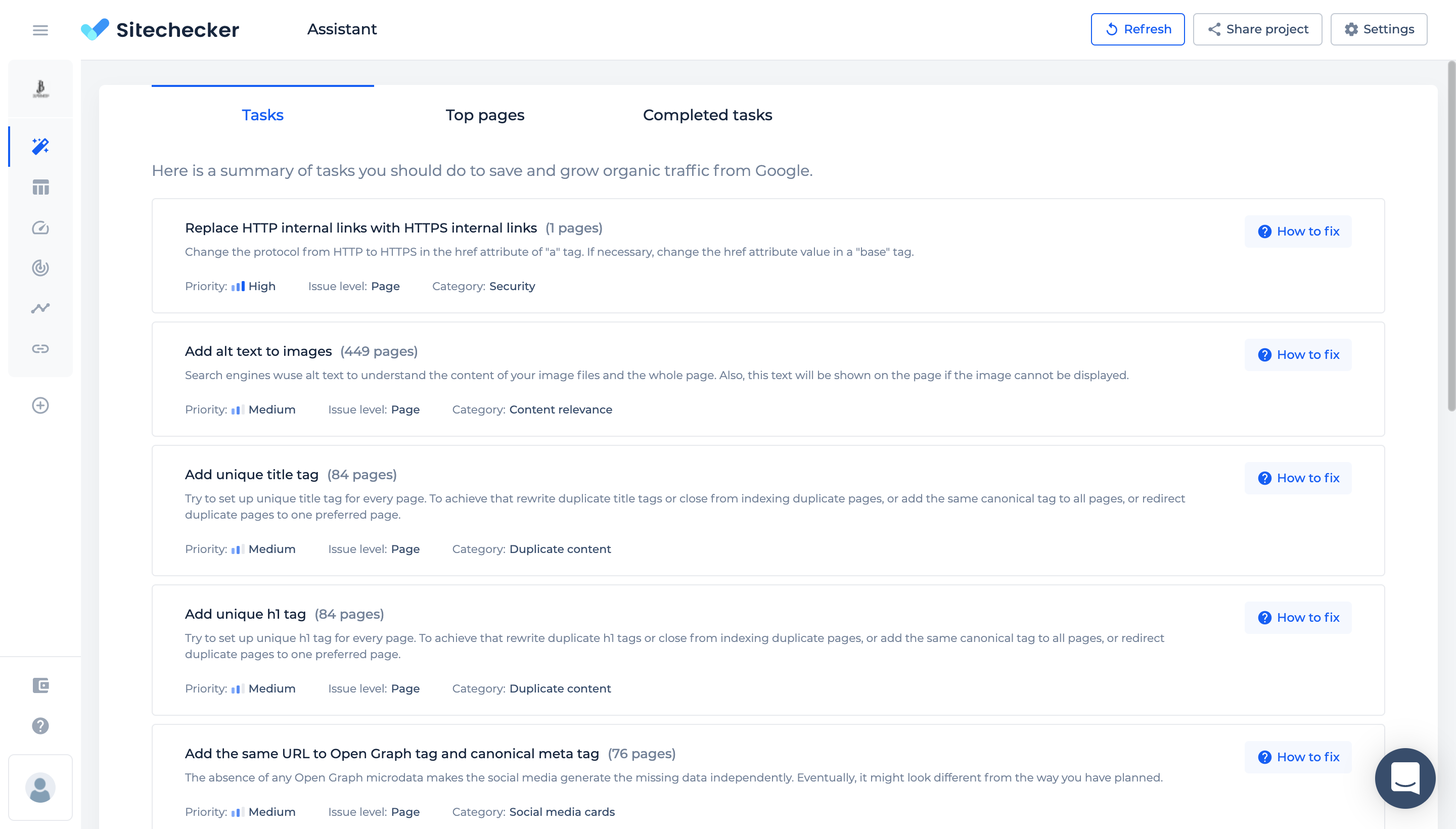 Top pages
Top 20 most valuable pages on the site. You can rank pages based on clicks, conversions, revenue in the past 30 days, or by potential.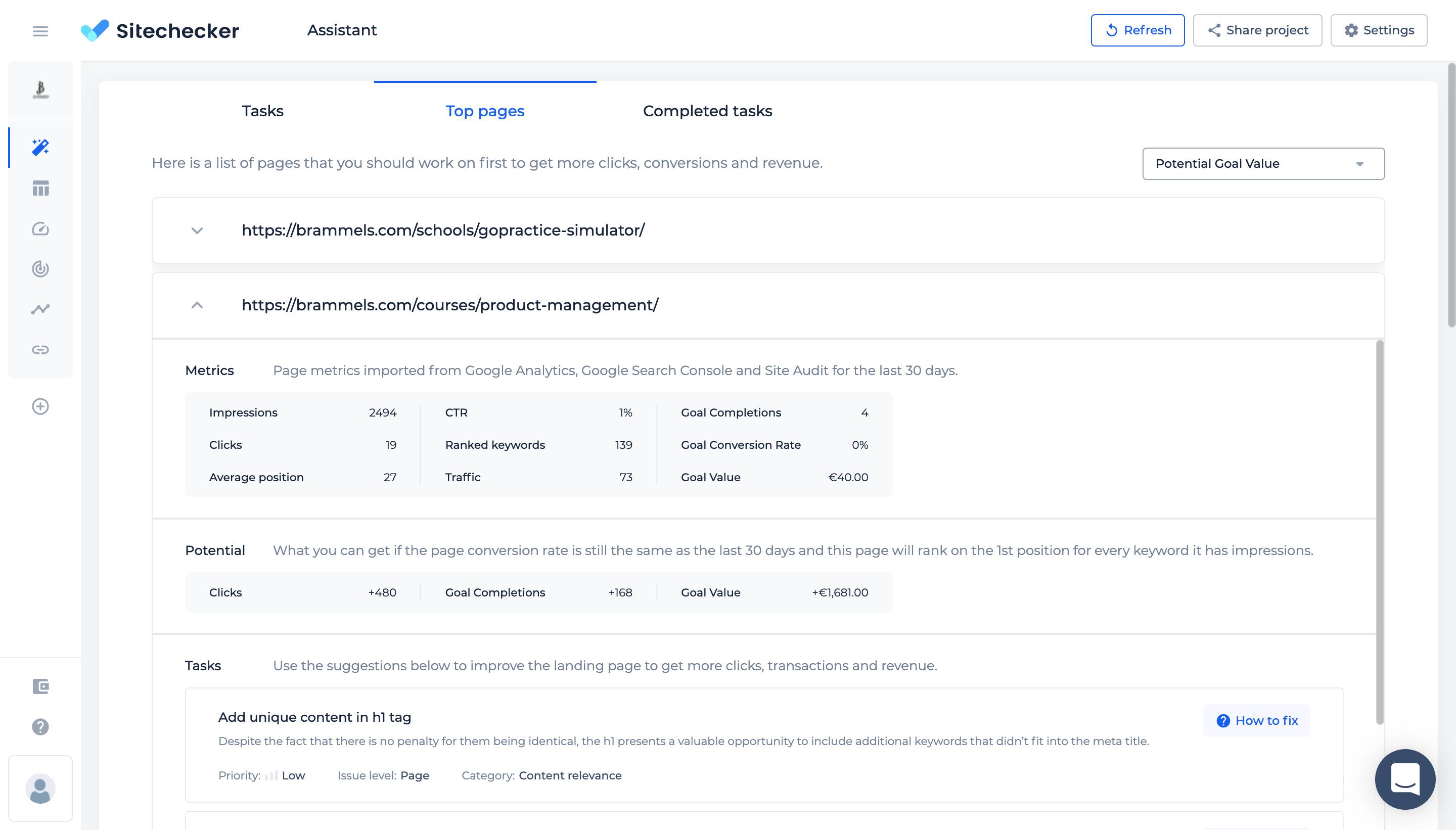 For each page, you have 3 blocks of data:
page metrics from Google Search Console and Google Analytics for the past 30 days;
how much you can grow your monthly traffic, conversion, and revenue metrics if a page is in the top 1 for all the keywords it ranks for (note that this is just an estimate of the page's potential, not exact numbers since we don't account for different click-through rates of keywords and the fact that the page can rarely become in the top 1 for all the keywords for which it is ranked);
tasks to be done on the page to improve it.
This tab will also be supplemented and changed. We will add keyword data shortly.
Completed tasks
A tab with completed or deleted tasks. Already now you can track the dynamics of the work done here based on the recommendations of the Site Audit.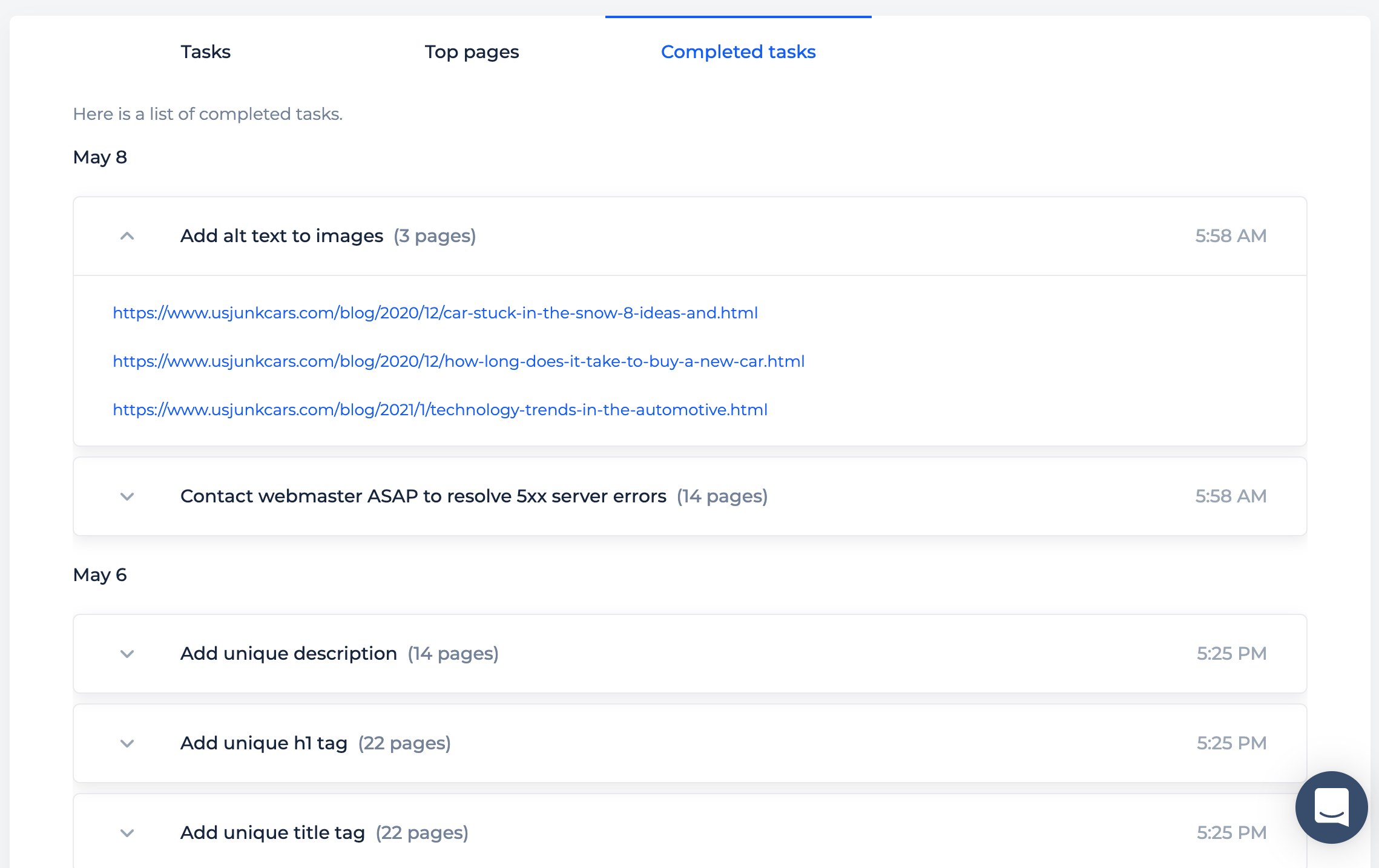 Please note that when you connect Google Analytics, you can now select the type of conversions you want to track. If you don't have a customized E-commerce module, you can track your Goals. Based on the type of conversion you choose, Sitechecker Assistant will generate a list of the most valuable pages.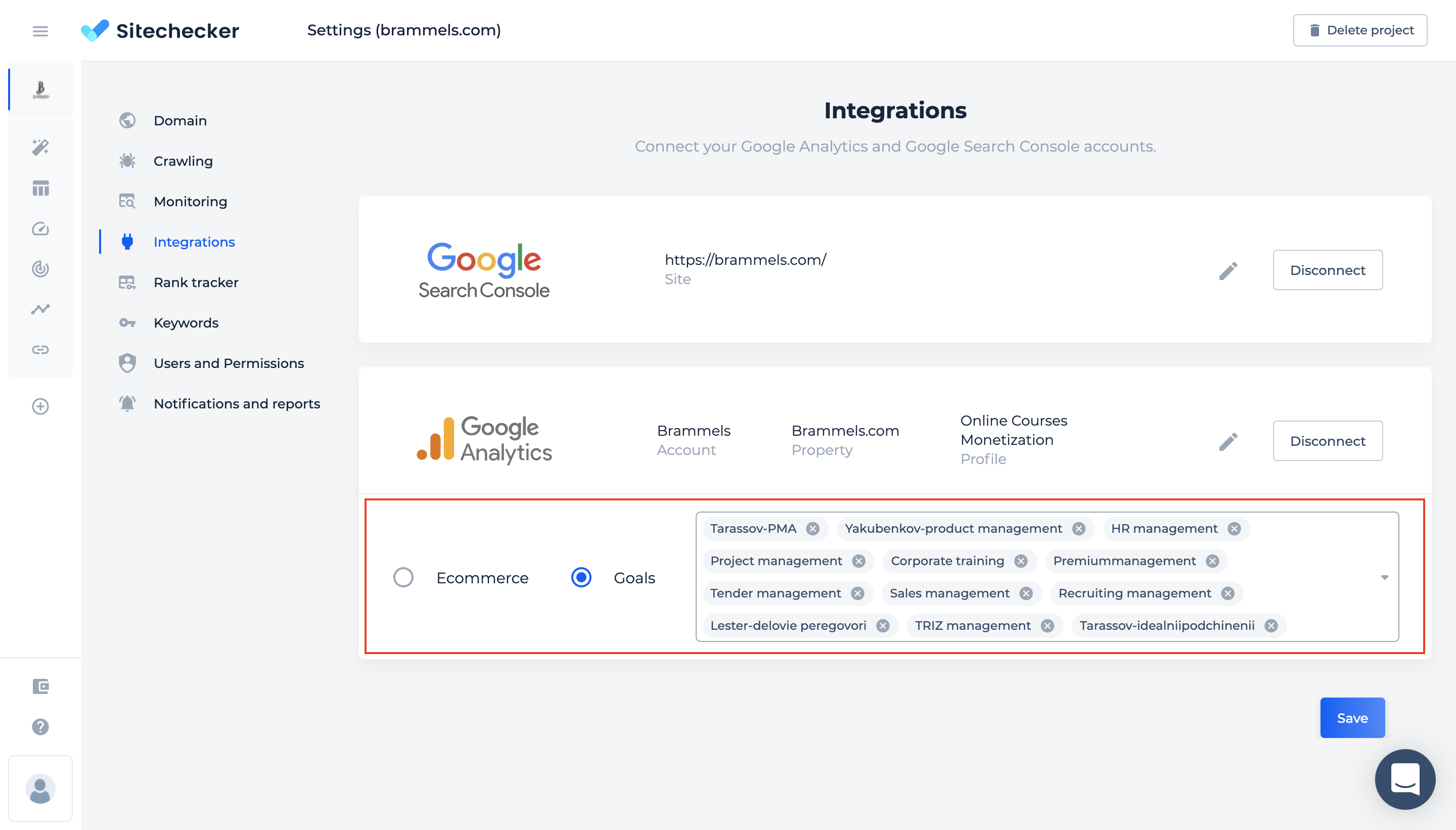 The tool is still in beta mode, so we'd love to see your suggestions for improving it and notifications about any bugs.
2. Scanning sitemap.xml files
You can now expand the list of page sources in Site Audit by adding the ability to scan the sitemap.xml file.
It will also help you find orphan pages – pages that are in the sitemap, but which do not have any internal links from other pages on the site.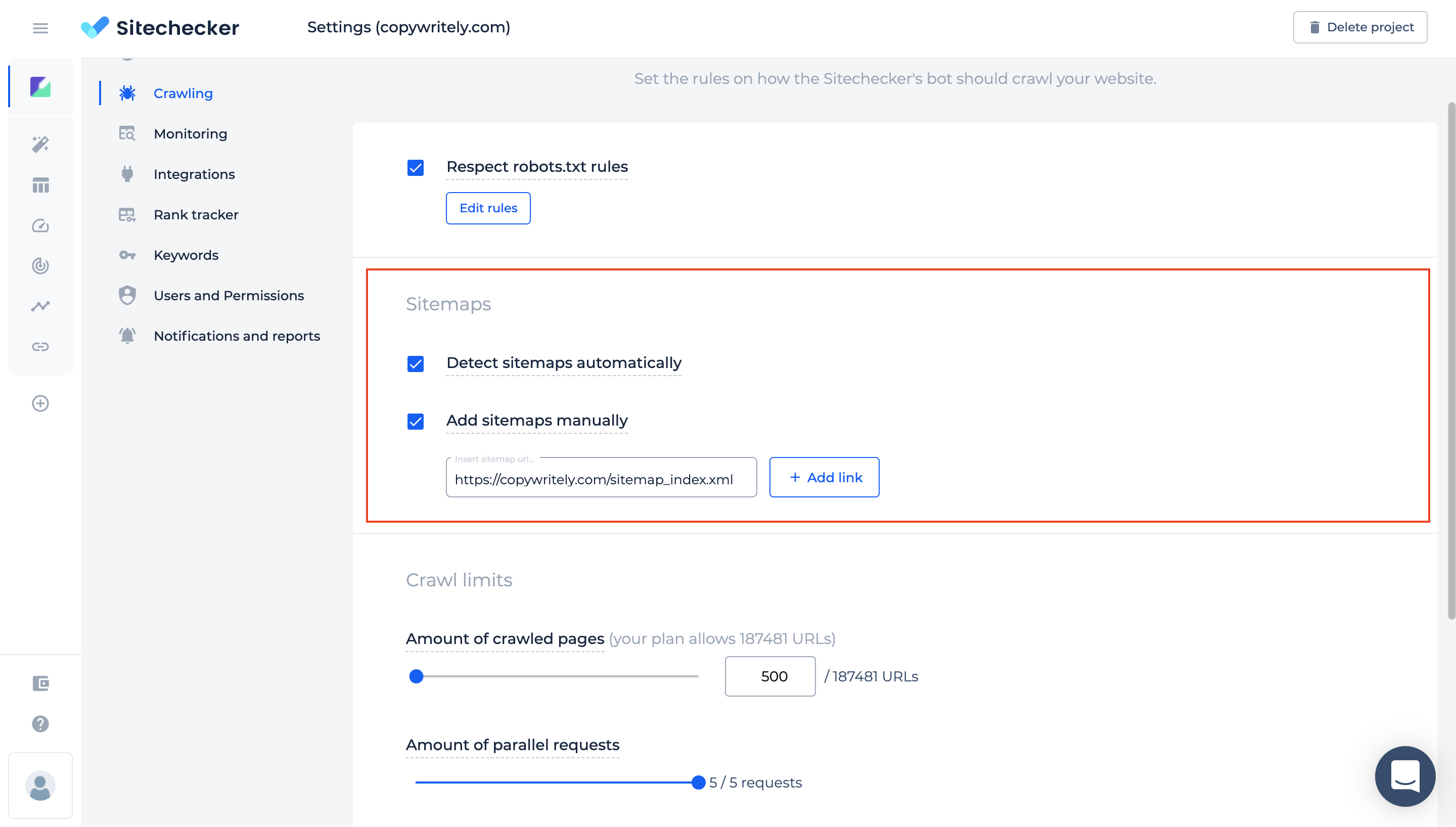 3. Keyword suggestions from Google Search Console
This feature is available to all users who have a Google Search Console account connected to the project. To use it, go to the keywords settings.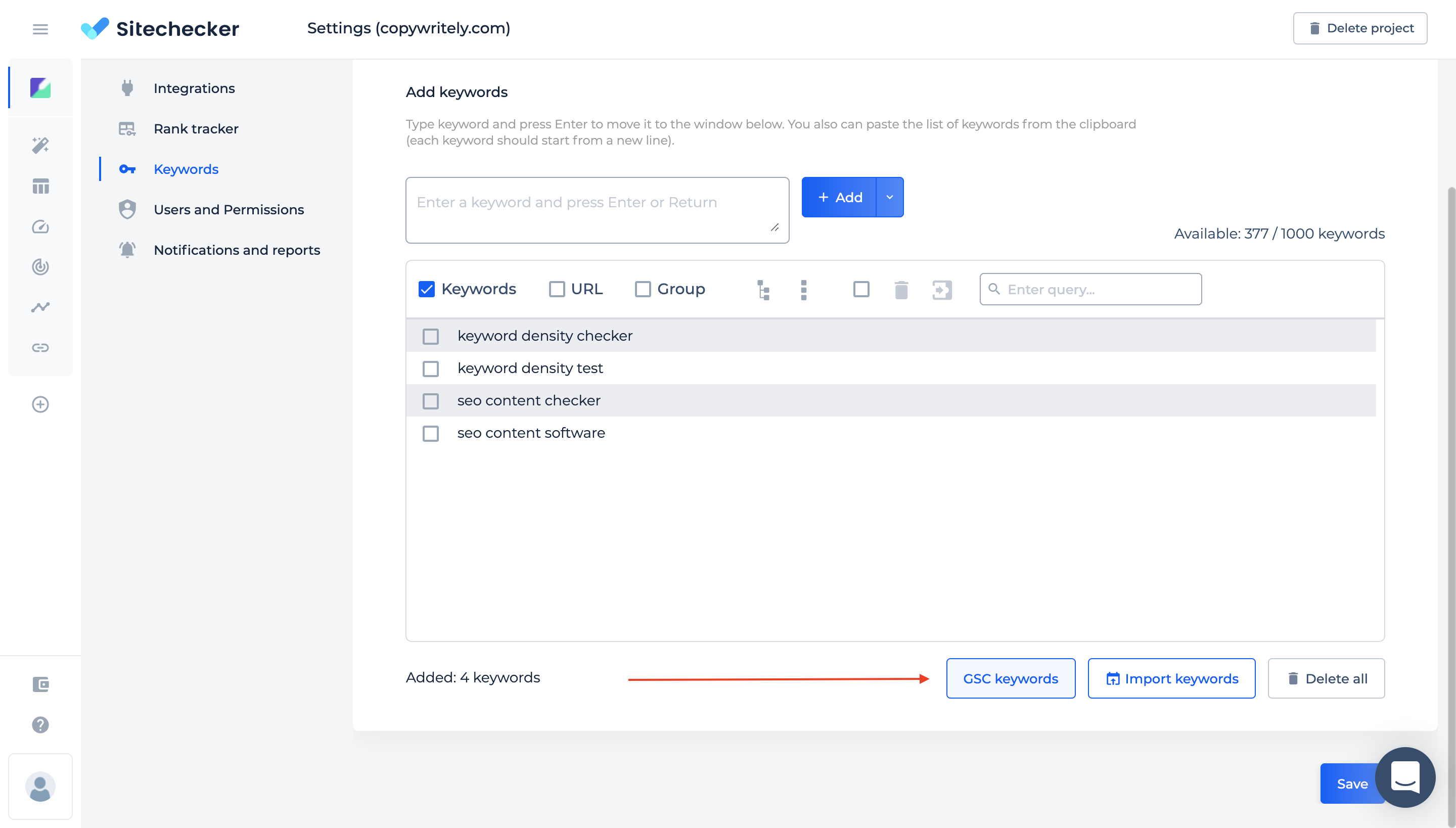 Click on GSC keywords and Sitechecker will generate a list of the top 100 most valuable keywords that you do not track in Rank Tracker yet.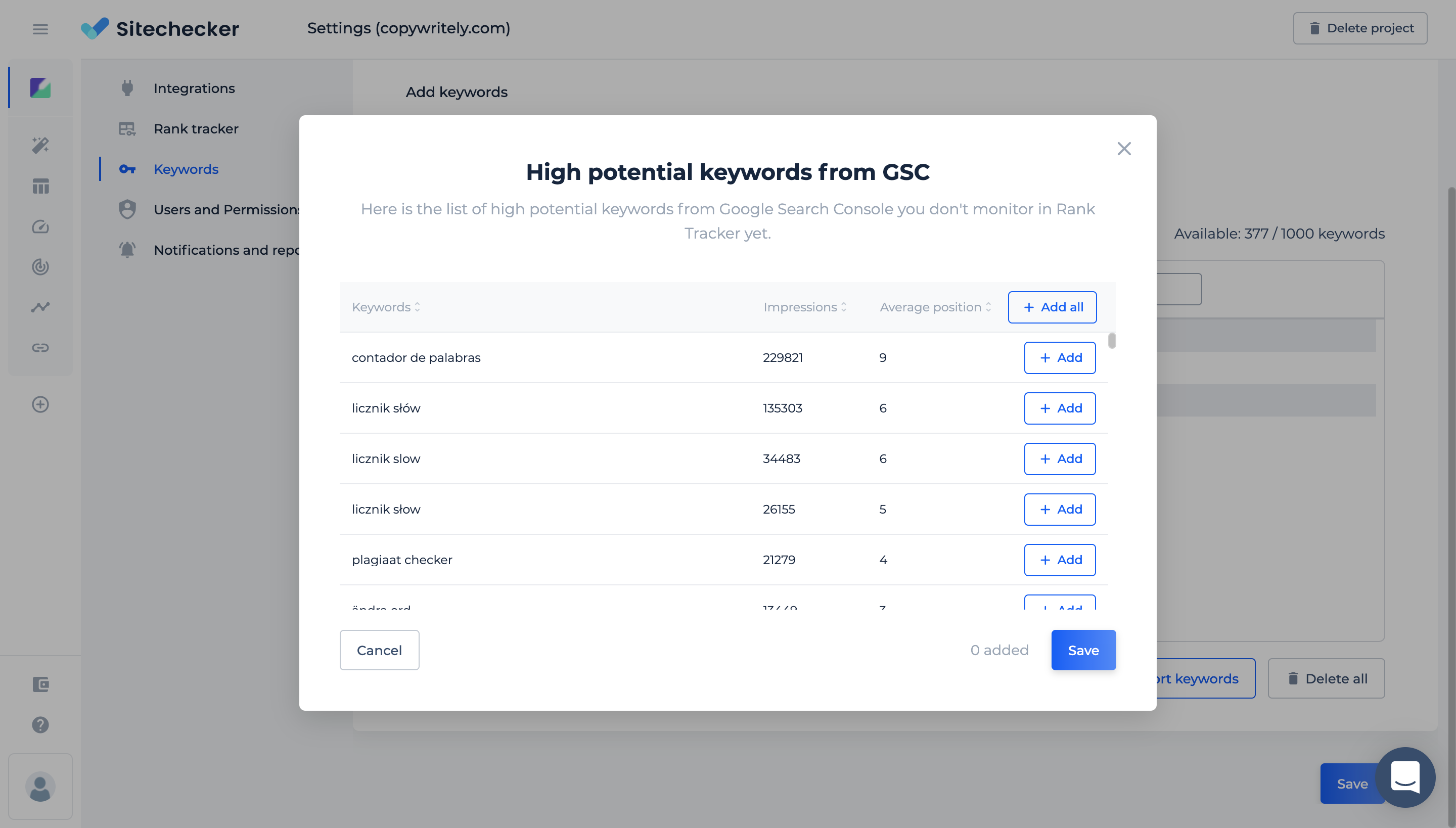 Choose which keywords you want to add to Rank Tracker and do the same in a month (you may start ranking for new valuable keywords).
4. Mobile friendly app
Now you can resize the application on mobile devices and use all its functionality.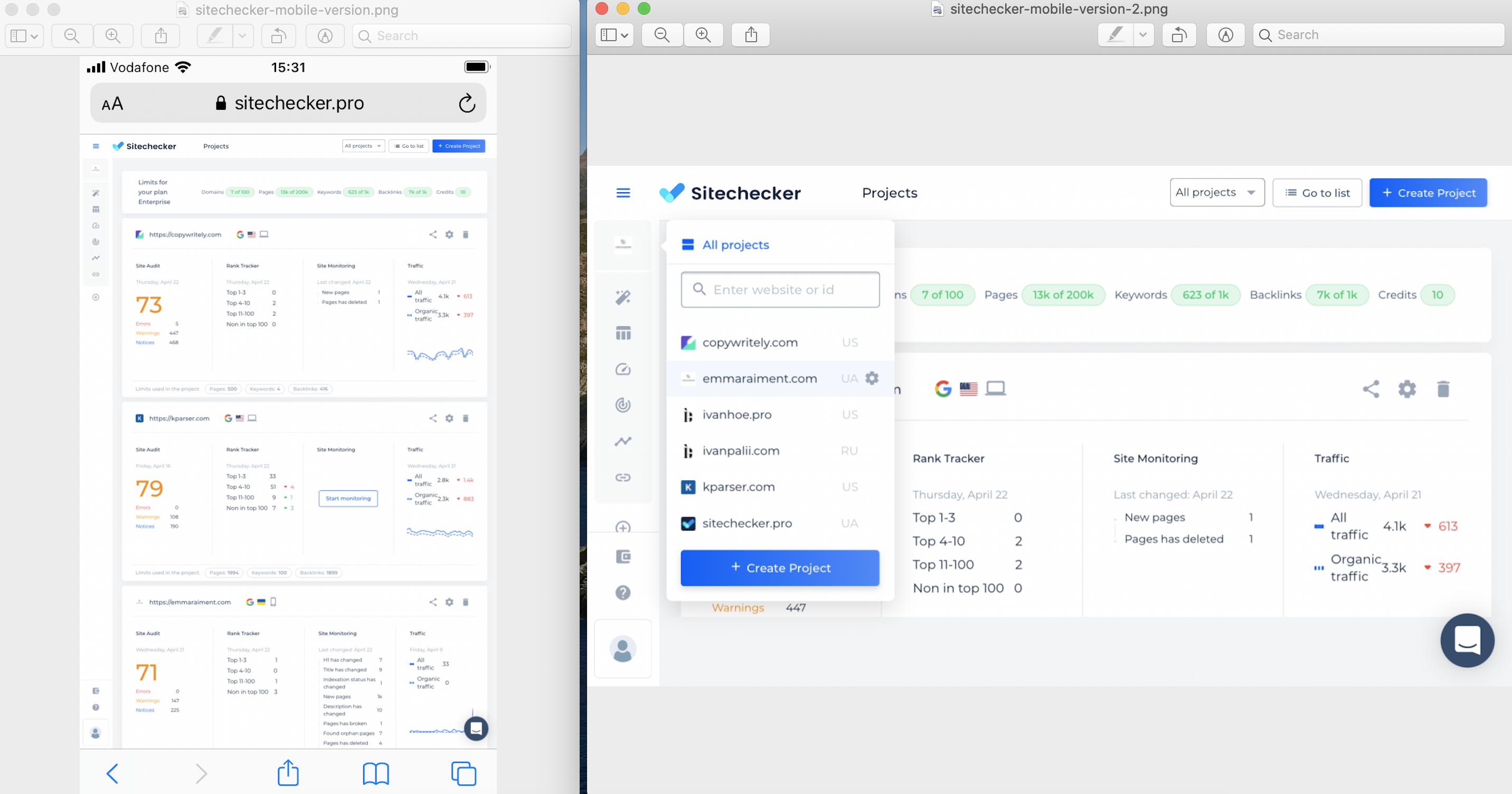 5. PDF reports in Rank Tracker
Click Export PDF at the top right of the Rank Tracker to download such a report. The report will contain data for all keywords, but only for the last 7 days.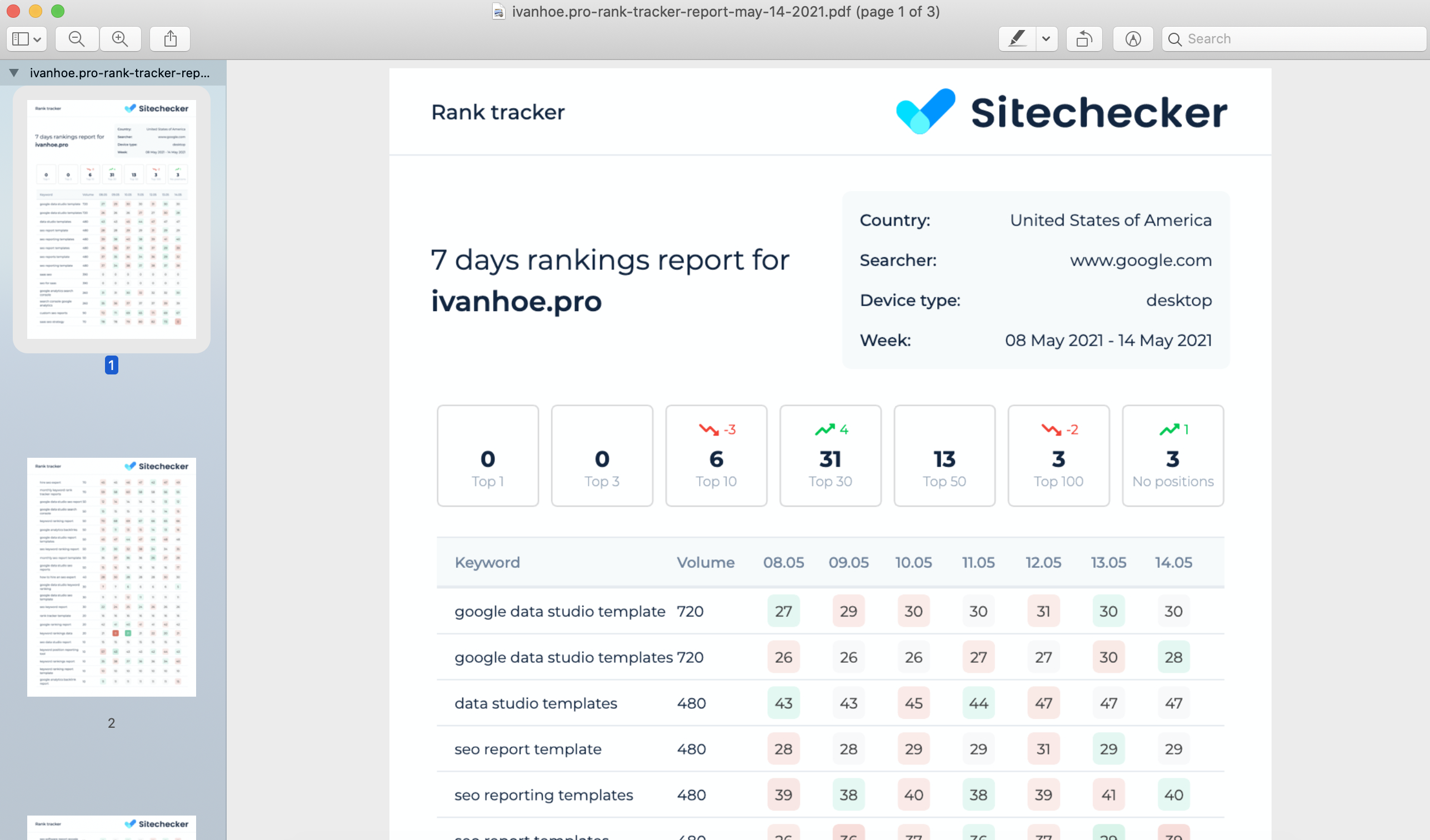 If you want to brand the report with your logo, you still need to upload it in your account settings.
6. Displaying limits for account and projects
Now, on the Projects page, you can immediately see how many limits you have in your account, how many are used and how many limits are spent on each project.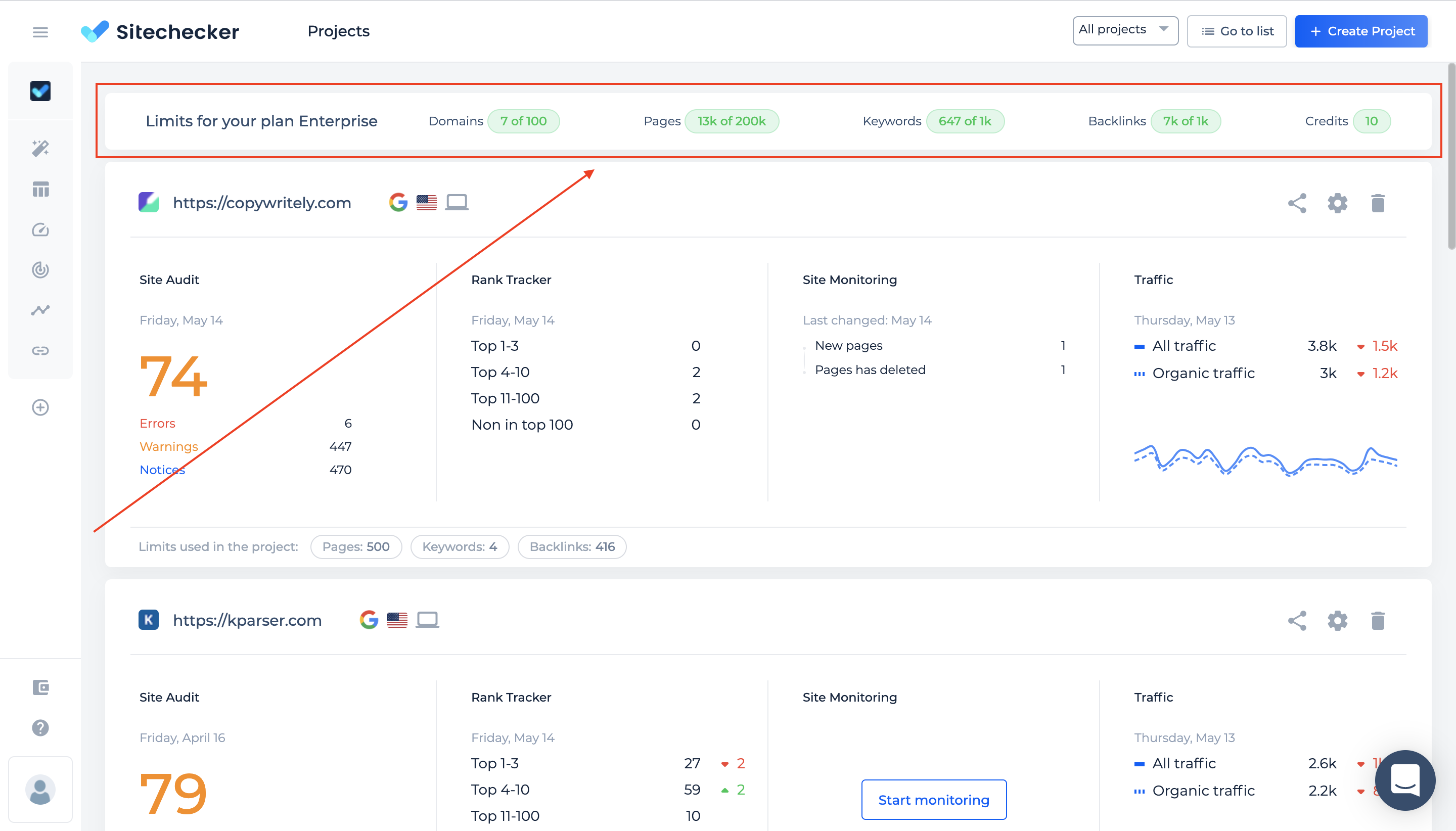 7. Access to editing the project for free users
Previously, access to editing a project could only be given to users with a paid account. Now, this can be done for any registered user.
8. Site audit checklist and interview with Bruce Clay
We have prepared a detailed SEO site audit checklist of 19 steps. You've probably seen many instructions like this. But I still recommend that you study this checklist as well. There are many screenshots of real problems with sites, links to useful tools or articles that you did not know about before, and quotes from Google employees who cover difficult issues.
Also in April, we interviewed world-famous SEO specialist Bruce Clay. He talked about what SEO tactics he considers the most underestimated, what strategy for winning the competition his team uses, and what the role of an SEO specialist will turn into in the future.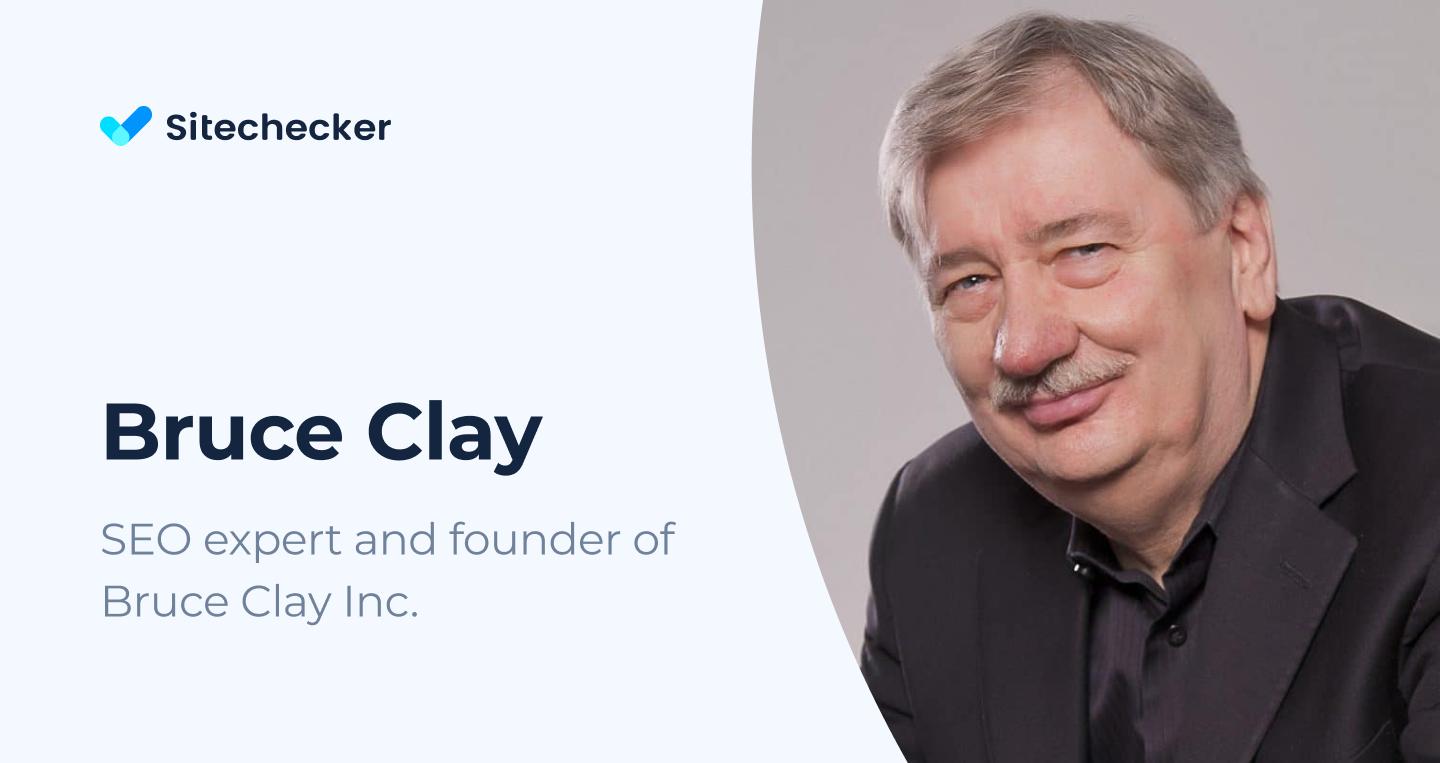 9. Video instructions on using Site Audit and creating a project
Video tutorial on how to use all the features of Site Audit.
Video tutorial on how to add a project to Sitechecker correctly.
10. Special offers for our clients and partners
We have collected in one place all promotional offers and partnership opportunities: discounts, gifts for reviews and tool reviews, unique conditions for educational companies.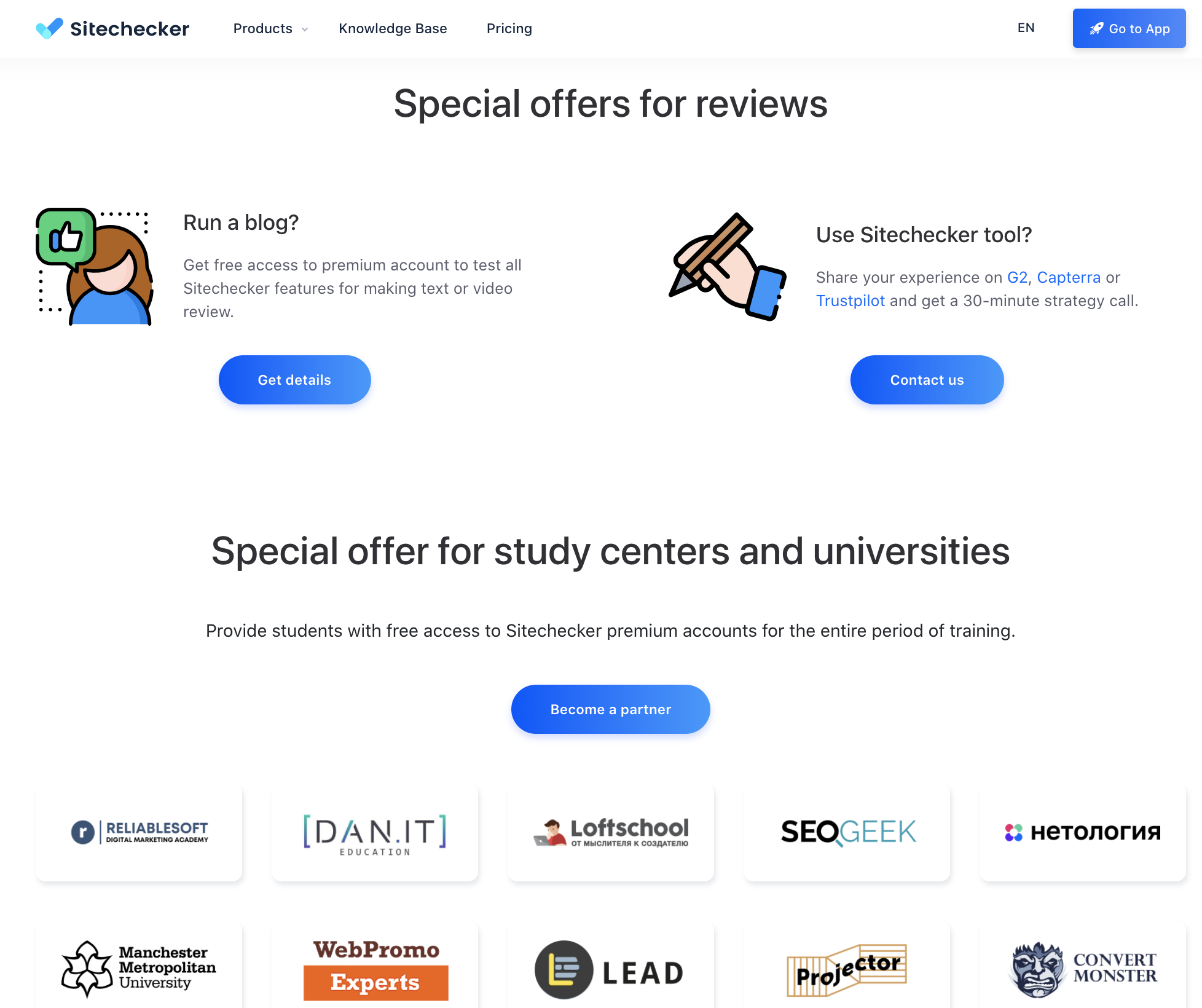 And as usual, we added new product development suggestions to our public backlog. Vote on the features you like and add your ideas.
Follow us on Twitter, LinkedIn, Facebook and YouTube to stay informed about new product updates, interviews and SEO tips..