In January and February, we made a lot of changes in Sitechecker Platform, both large and small. Here is a list of the most important updates.
1. Check for technical issues up to 150 pages of the site for free
In previous versions, unregistered users and users with a free membership were only able to check 20 pages of the site. Now you can check as many sites as you like with a limit of 150 pages. Restrictions on re-audit remained in effect (re-audit of the same site can be carried out only after 24 hours), but now even more users with a small number of pages on the site can receive a full technical audit for free.
2. Use the updated version of the page report inside Site Audit
There were many inaccuracies in the report on a specific page within Site Audit. This was confirmed by our own tests, as well as numerous user calls to chat and e-mail.
Now the page report works according to the logic of our very first, stable and most popular On-Page SEO Checker.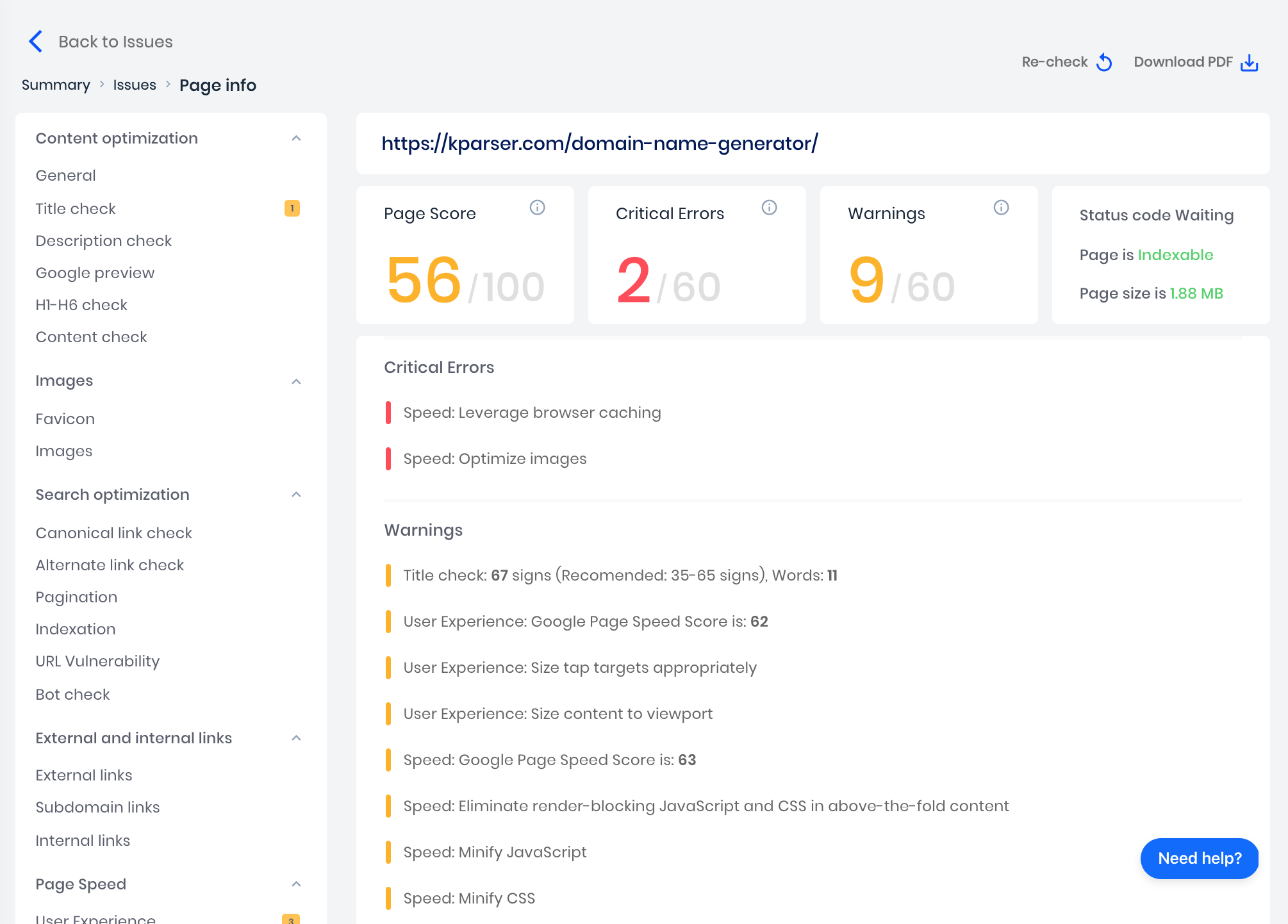 Although these two tools check the page for the same parameters, they have an important difference:
In On-Page Checker you can check any page of any site.
In page report in Site Audit, you have a hard-coded report which refers to the whole website and you can't check URLs outside of the website in your project.
3. Work on the internal structure of the site with the updated design of the link module inside Site Audit
Previously, this block worked as a pop-up window and displayed only one type of links. Now it works as a pop-up sidebar on the right side. You can easily switch between three types of links inside this module and audit internal backlinks on a specific page, as well as outgoing external and internal links from this page.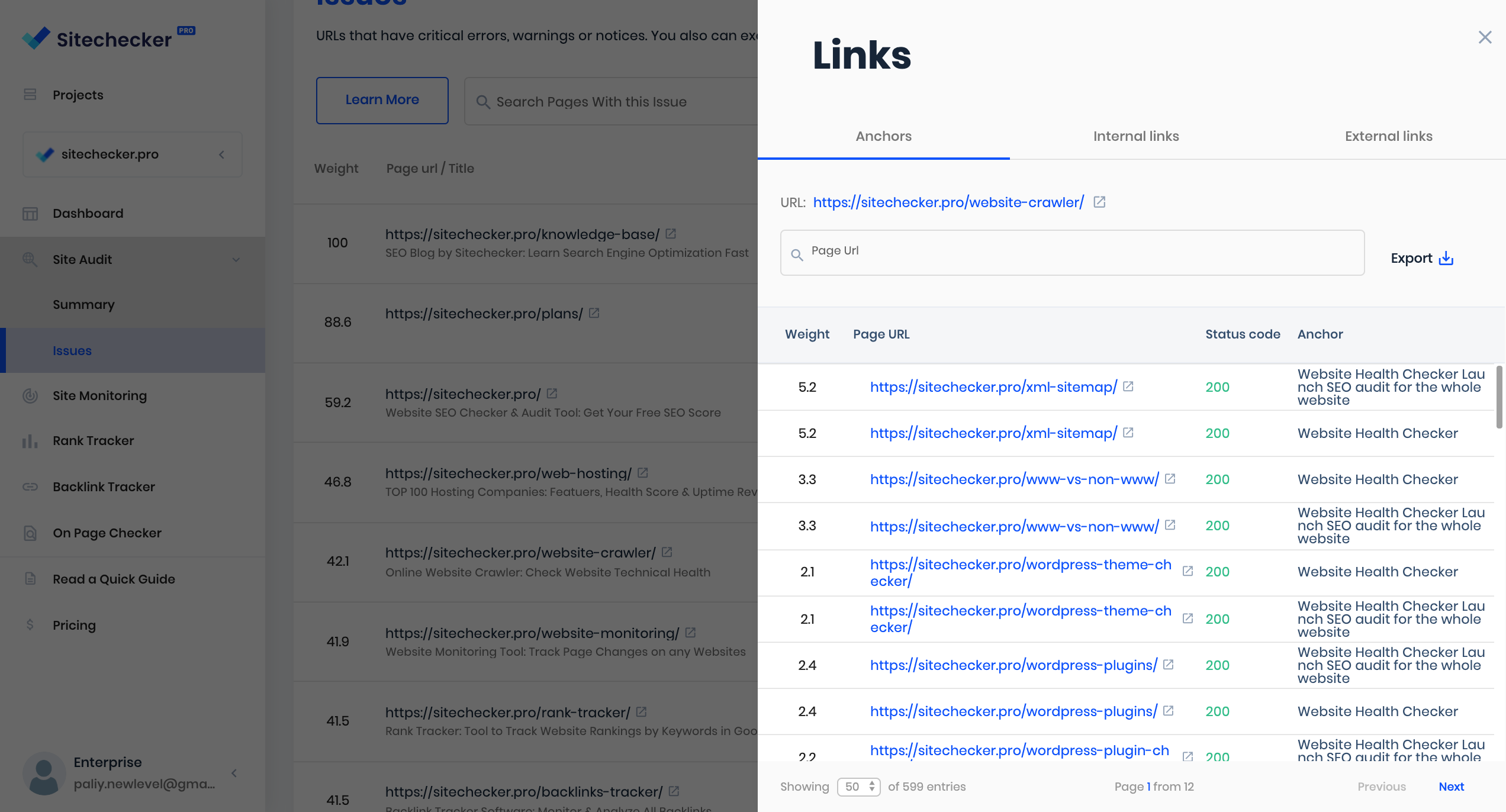 4.  Research SERP statistics by keyword in Rank Tracker
Before the update, inside Rank Tracker, you could track the ranking dynamics of your site only. Now, when you click on a keyword, you get access to data on changes in the positions of all pages that are in the top 100 for the selected keyword.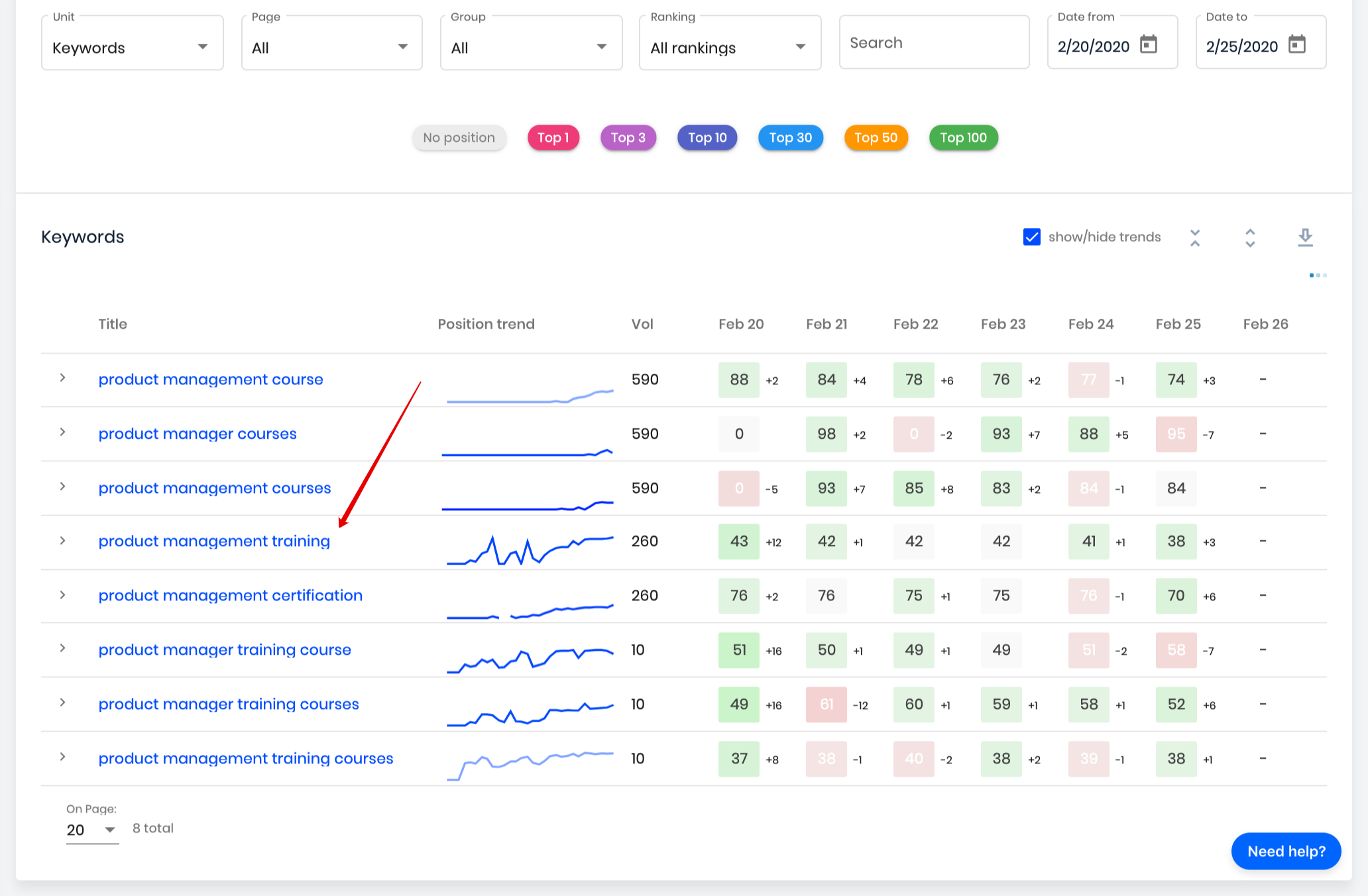 This helps to understand who you are competing with, you can see which competitors are growing / falling in rank and how they are affected by recent changes in search engine algorithms.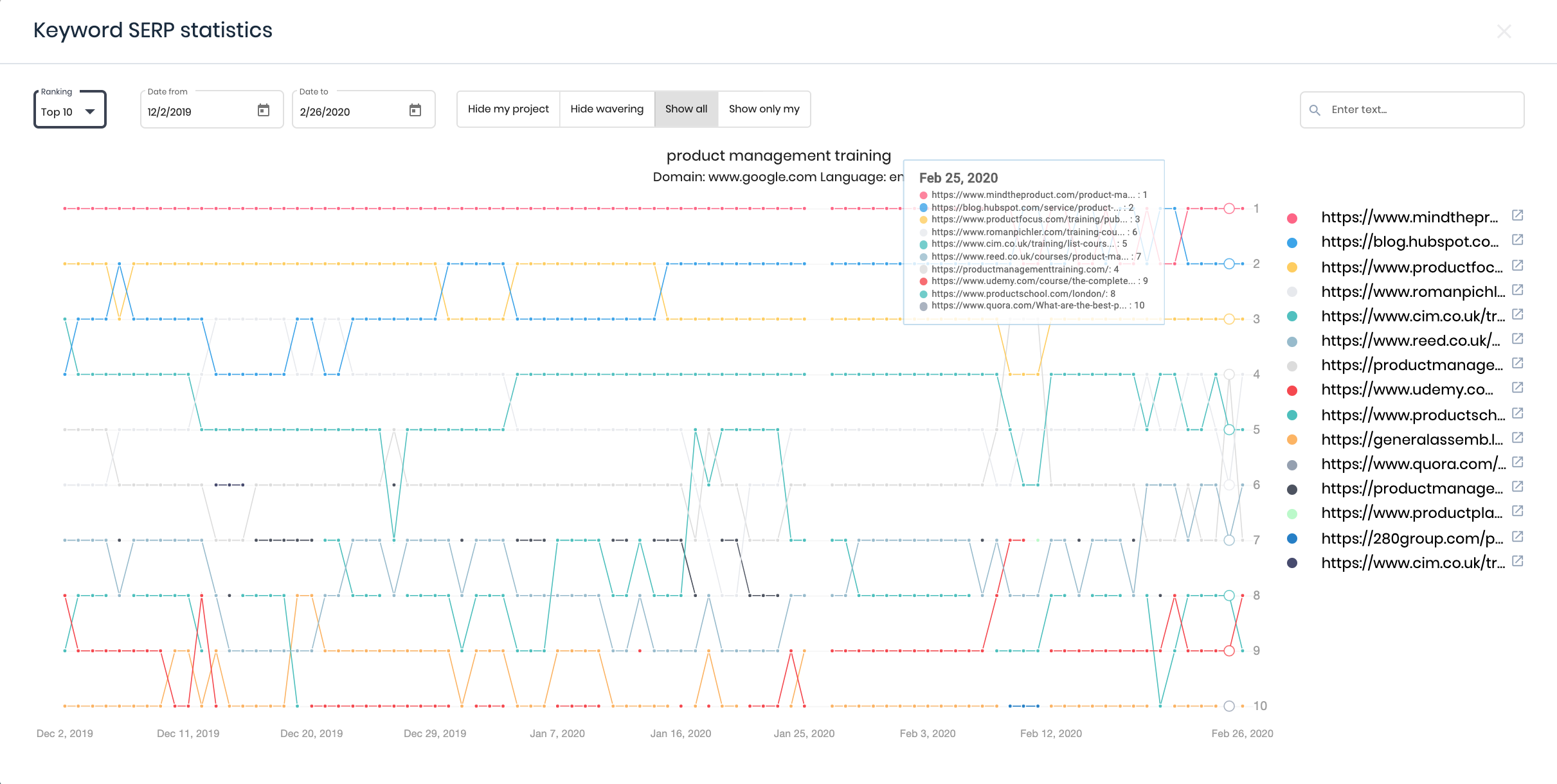 5. Add pages and group names to keywords in the professional project editor
In the Standard Project Editor, you can specify only what keywords to track. Now you can go to the Professional Project Editor and set pages for keywords and groups (or clusters) as well. So it will be even more convenient for you to analyze data in Rank Tracker.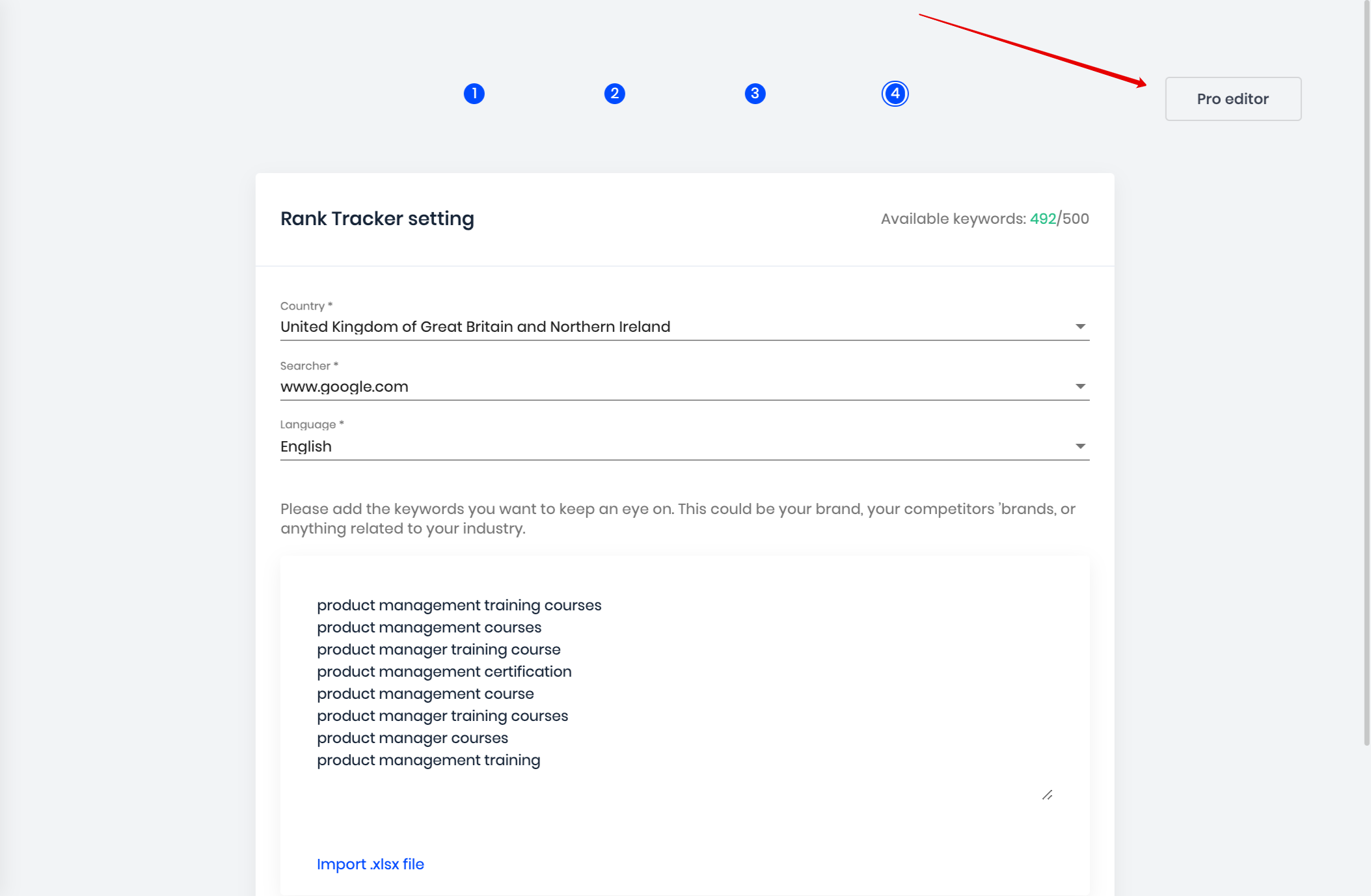 In the editor, you can both view the entire existing structure of keywords, pages and clusters, as well as add new keywords to track. This can be done most conveniently by uploading an example table with data in .xlsx format. Fill this table template with your data and import the finished file into the project.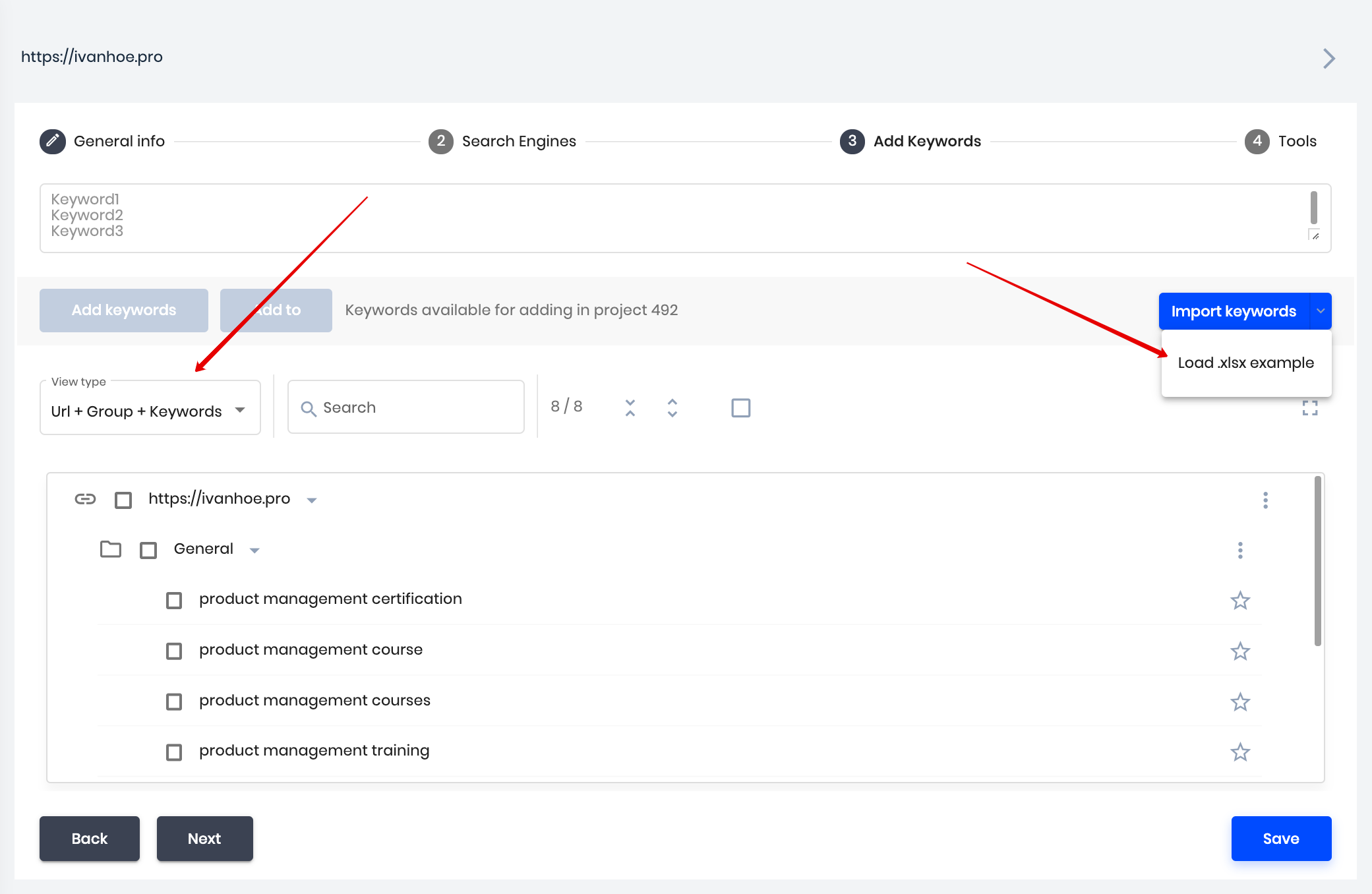 6. Use new instructions if you encounter difficulties in using the platform
We have added instructions and some new tips on how to use the platform to our Help Center. In addition to using the instructions, you can also reach us with any questions in the chat or by mail to [email protected]. If you want to see a more detail overview on Sitechecker will help to solve your SEO problems, you can schedule a product demo with our specialist.