Backlink Tracker for SEO & Marketing Managers
Monitor and analyze all backlinks you have found or built for the website.
Be the first to know when the links were lost and bring them back to life.
Why backlink tracker is a must
Add all backlinks you have found or built
Add backlinks you have built manually or you have found in Google Search Console, Ahrefs, Semrush, Majestic, Moz etc. and get a real picture of your inbound links profile in real time.
Bring lost backlinks back to life
Monitor all backlinks and get notified when any of them will lost. Find backlinks which were lost links and bring them back to life, keep your inbound link profile strong as possible.
Improve your link building strategy
Use easy reports to evaluate how well your link building strategy is being implemented and what you can to do to increase its efficiency.
Tracking backlinks helps to:
Collect all backlinks in a one place
There are many services which crawl world wide web and help to check backlinks for a specific website. But none of them has a full base (even Googlebot needs time to find all backlinks). And you can track really all backlinks those were built to your websites.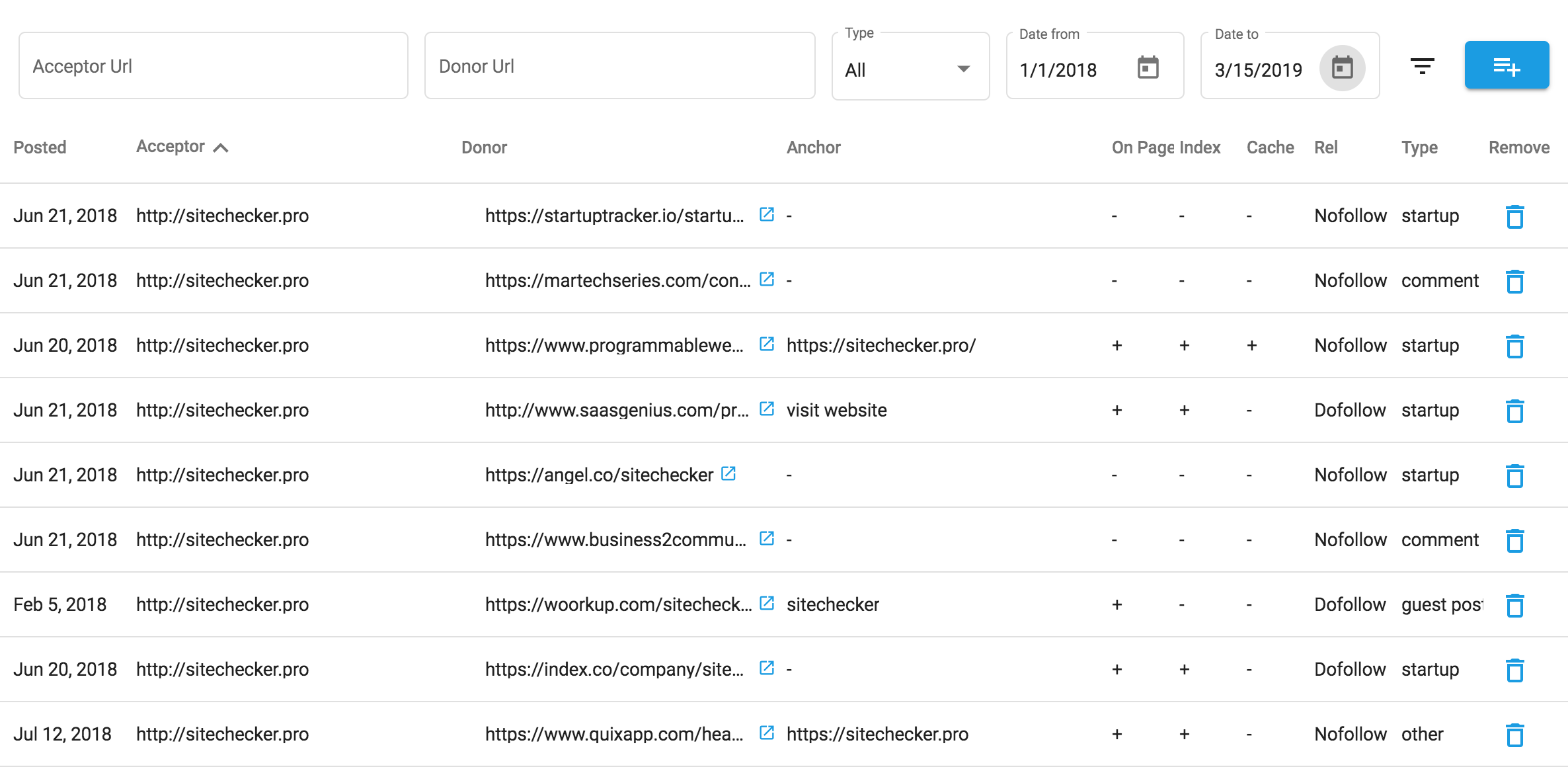 Evaluate how well your backlinks profile is growing
Just one screen helps to understand the progress in link building process. Track not just amount but also types of inbound links.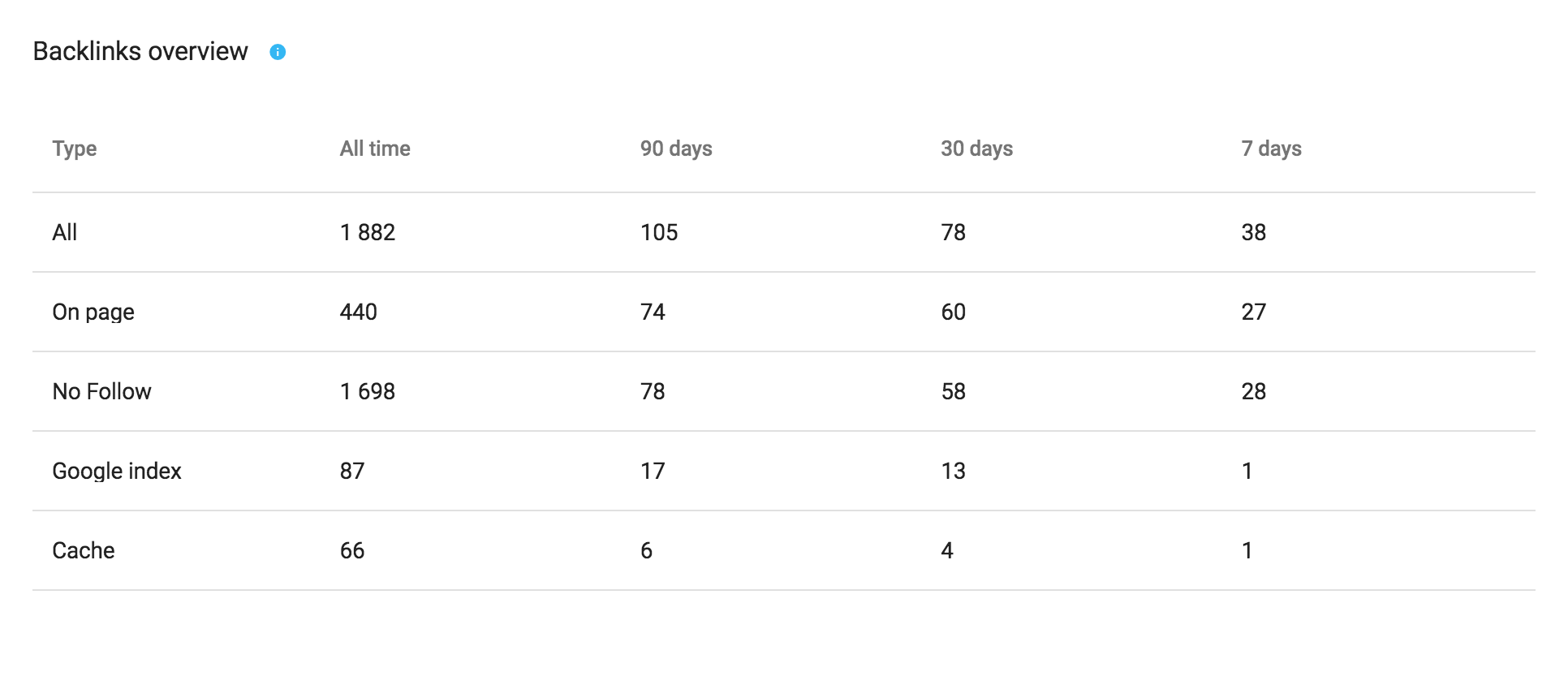 Evaluate how good is your anchor cloud
Easy report to detect the most used anchors by websites which link to your website.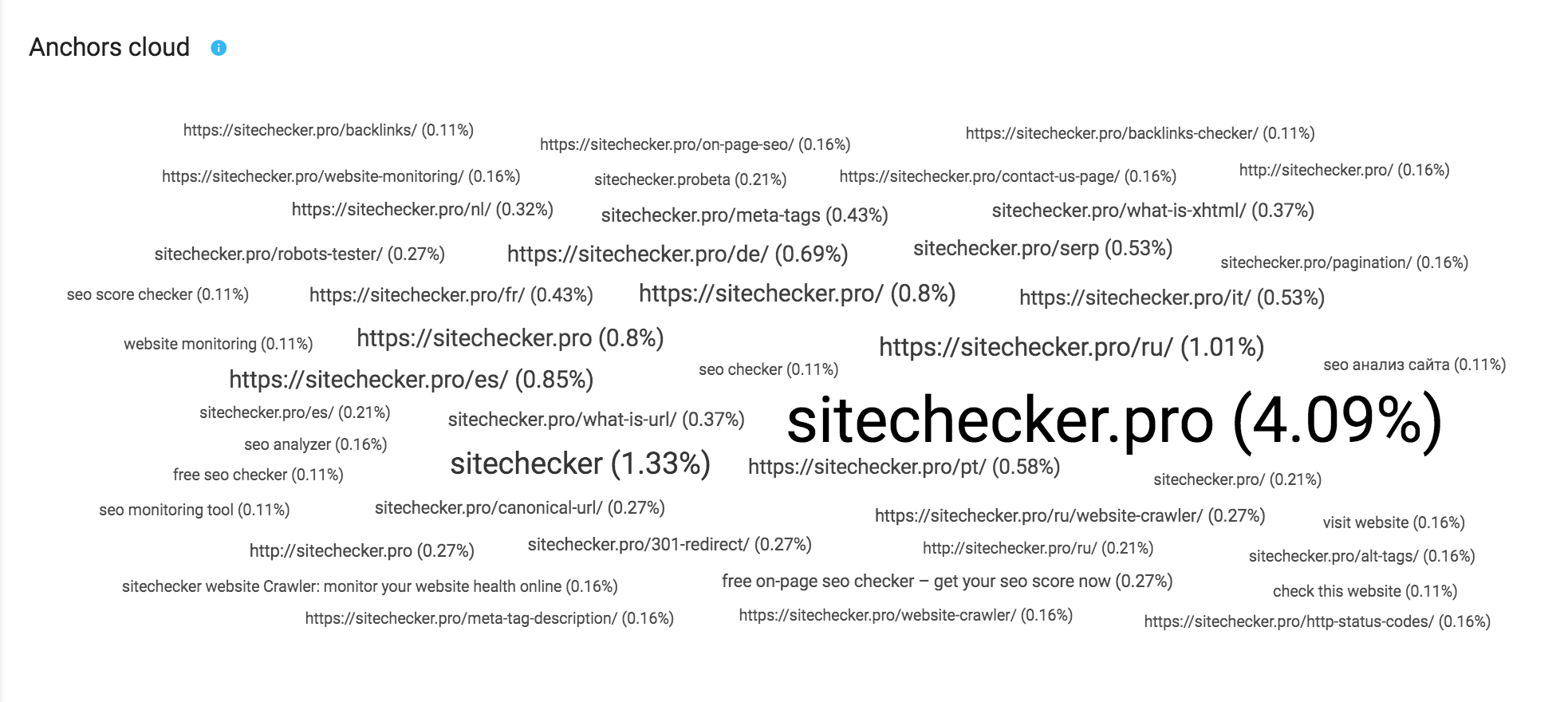 Evaluate which landing pages are leaders by backlinks
Check which of landing pages have most links and analyze how backlinks have influenced on their search traffic.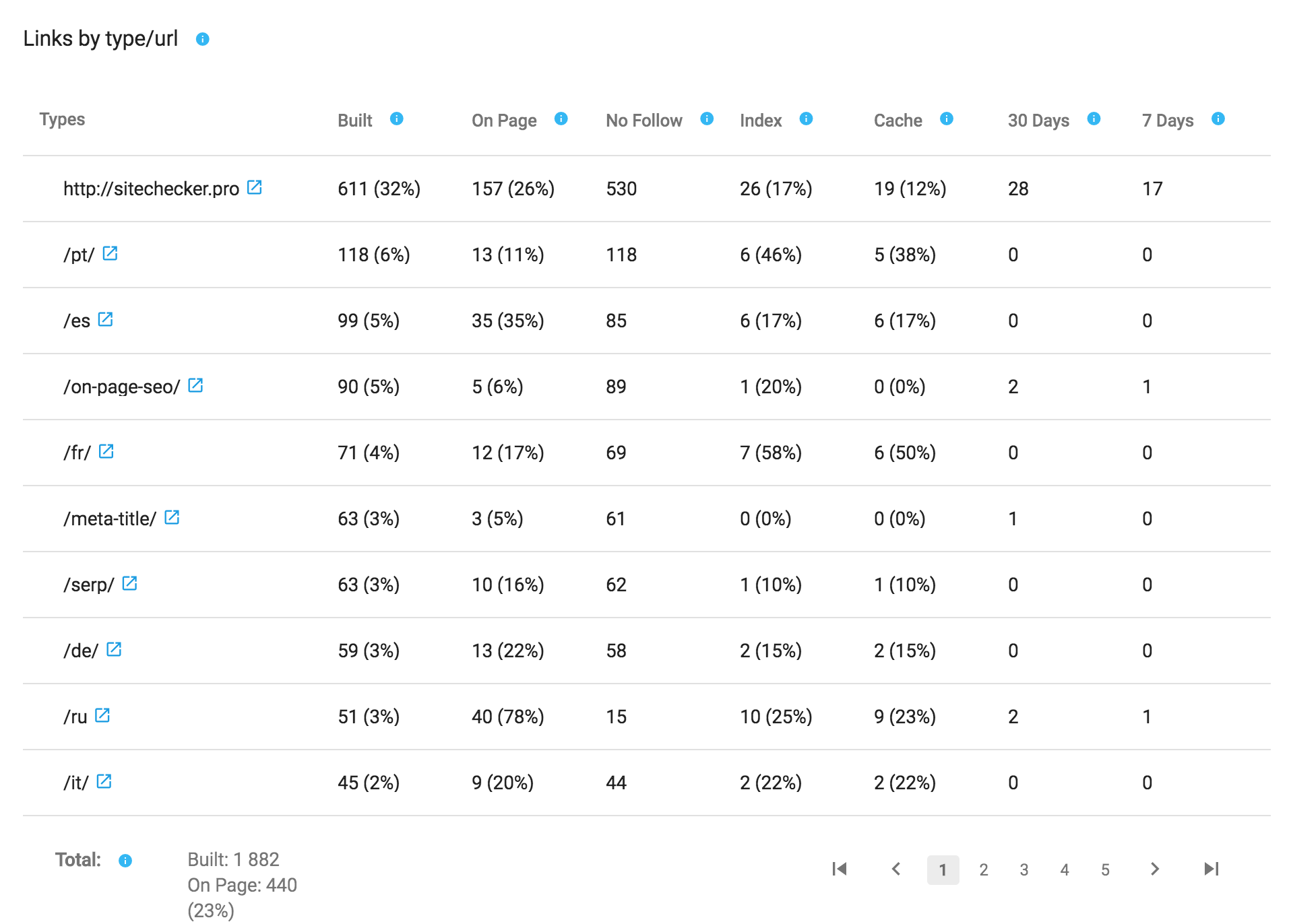 Identify peaks in link building history
Easy report helps to detect peaks in appearance of links. Find out the reasons and the sources of these peaks (may be some of your content became viral or your sponsored post brought results) and measure how your website rankings were changed after them.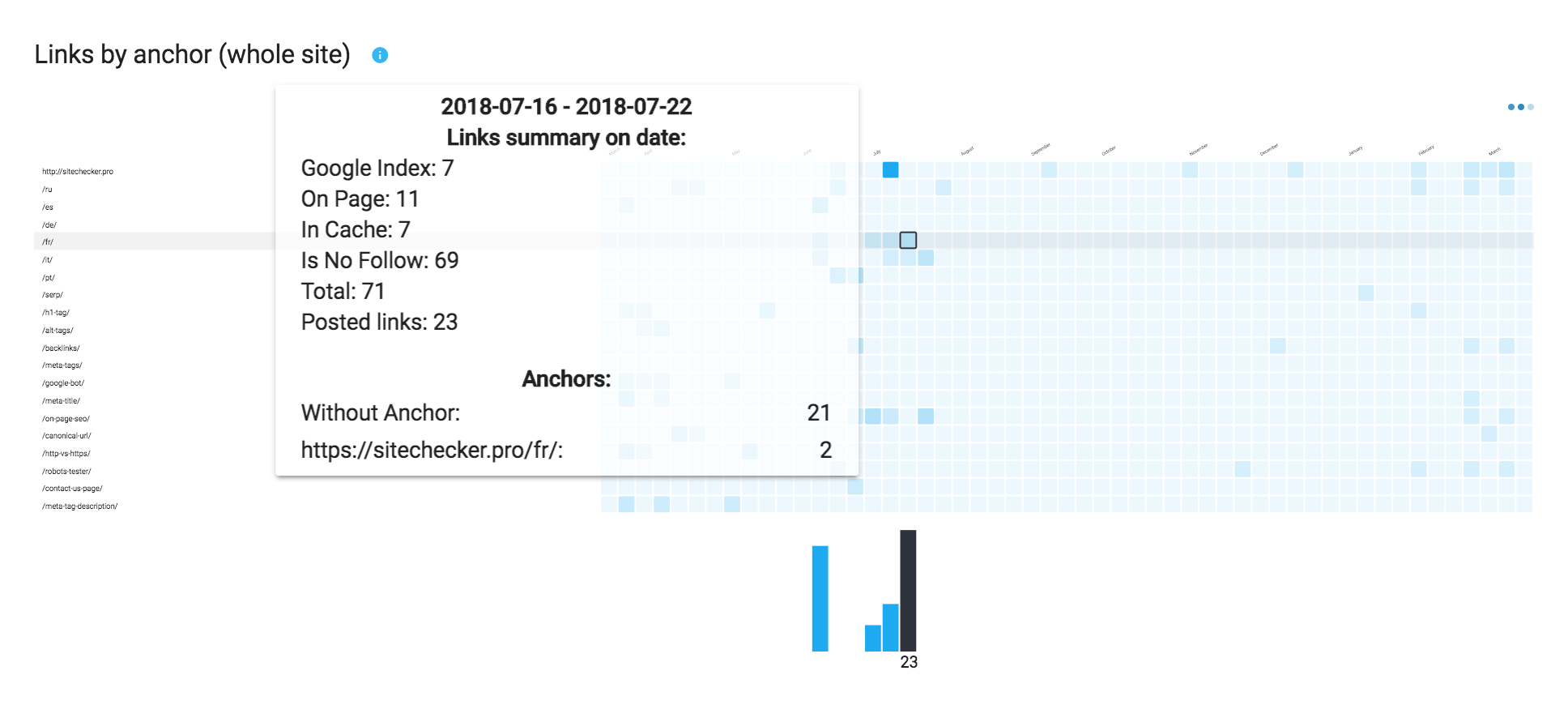 How to use backlink tracker
Import all inbound links from external services.
Download data in .xlsx file to add backlinks which external sources detected.
Add regularly all backlinks you have built.
Each time you have built a backlink add it to Backlink Tracker to keep your reports actual.
Open access for your subordinates.
Delegate link building to subordinates of freelancers and control how good their execution is.
Monitor link building performance.
Compare how added / lost backlinks influenced on organic traffic. Detect the most valuable backlinks and bring lost backlinks to life. Website backlink checker will show you all the needed reports.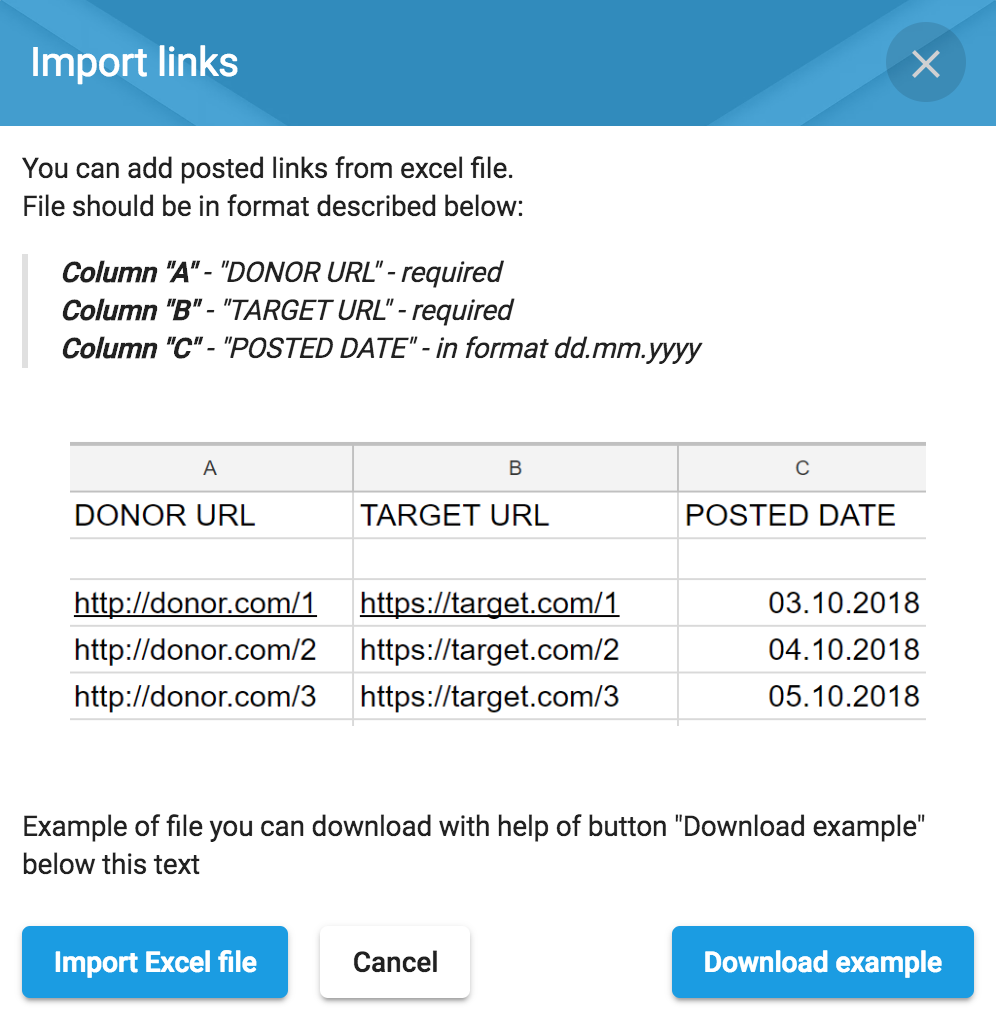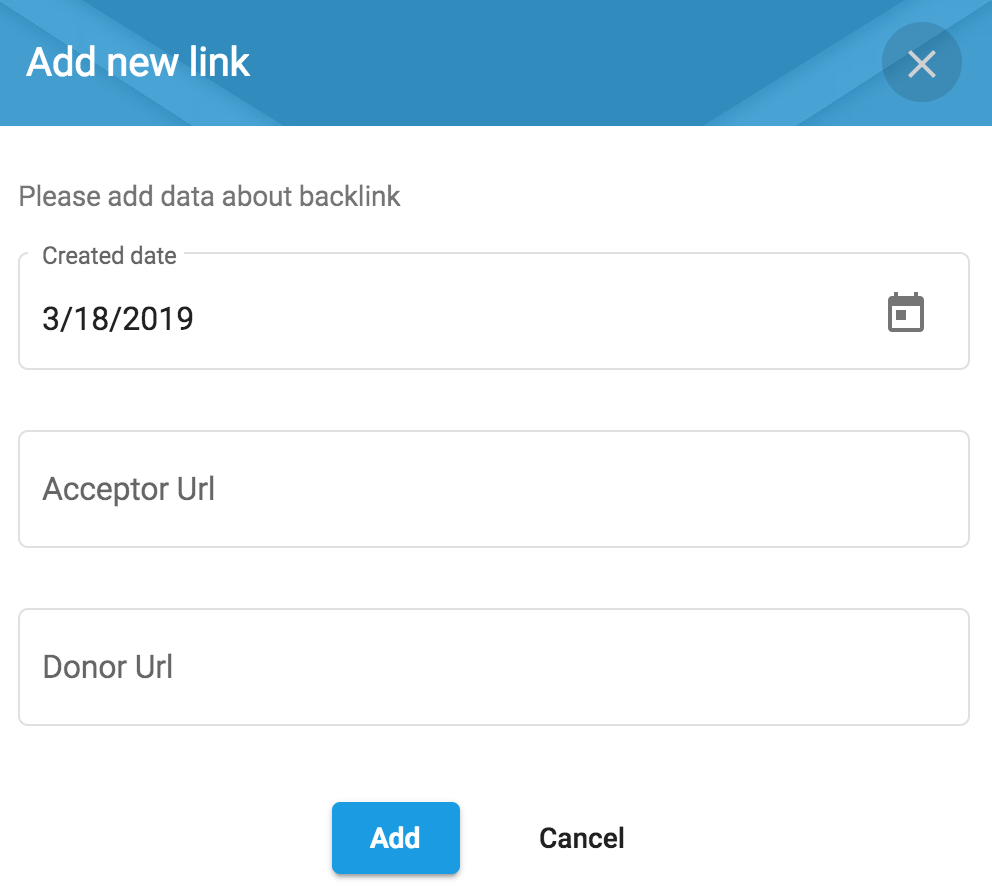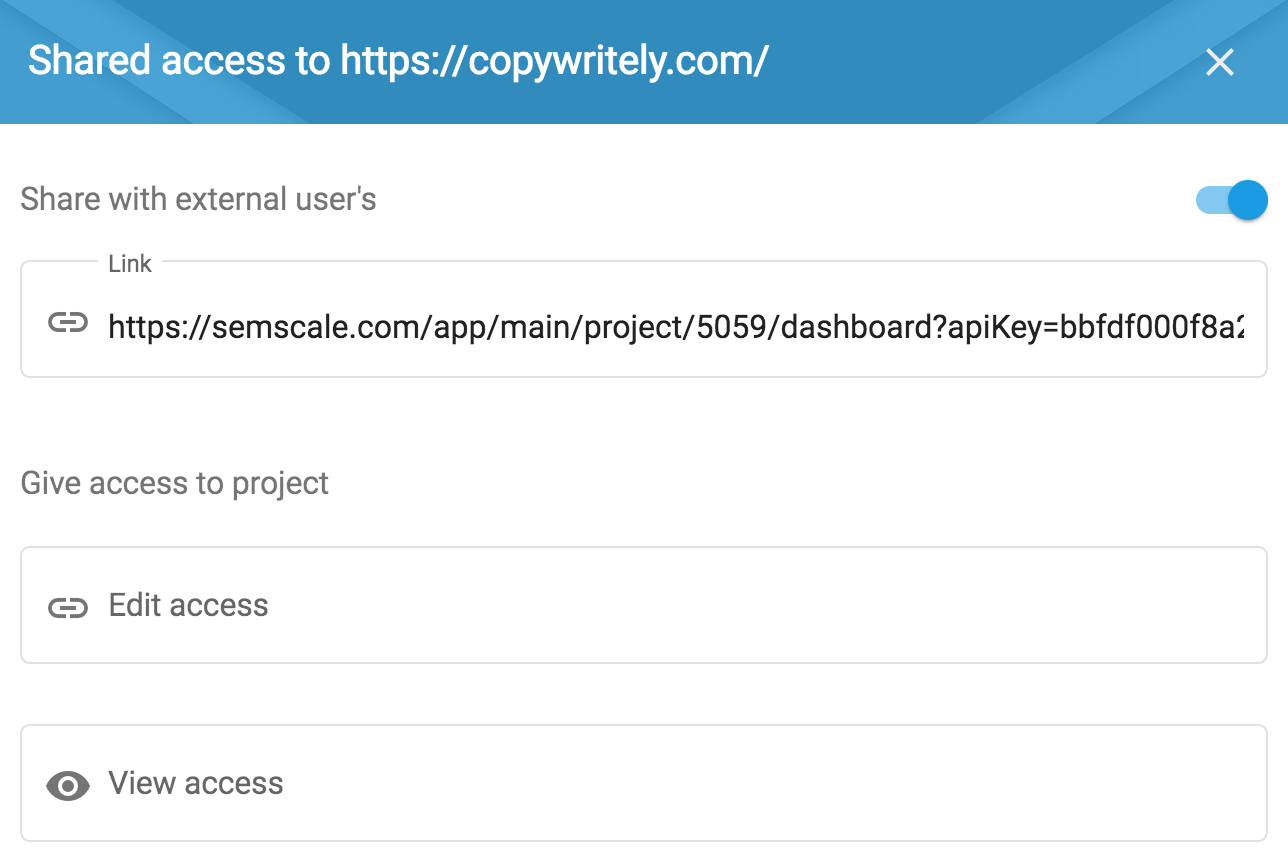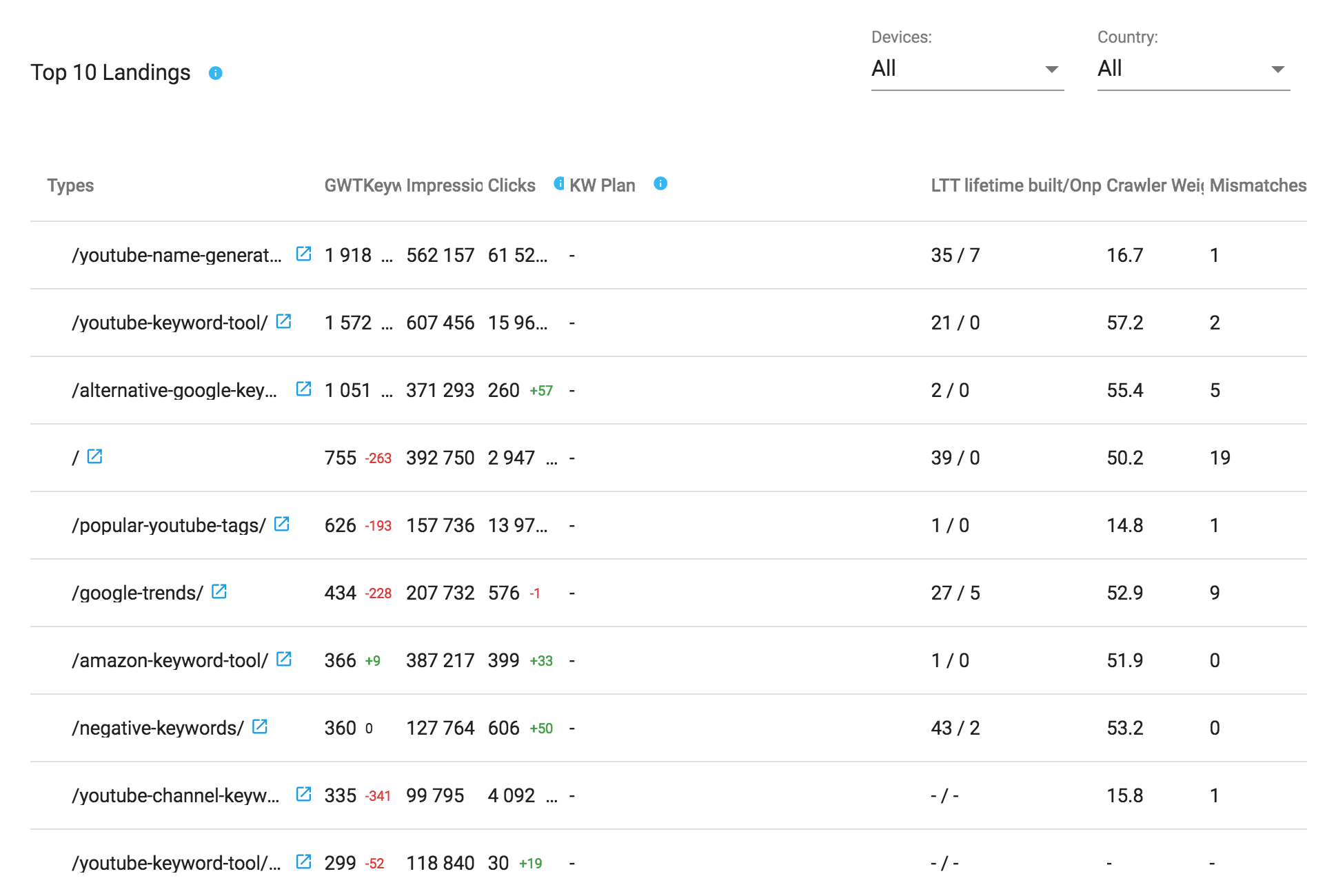 Start Measuring Website's SEO Performance
Business
For websites with a large number of pages and ranked keywords
20 websites
20000 URLs per website
2000 keywords per account
20000 backlinks per account
Most popular
Growing
For growing companies and
websites of medium size
10 websites
5000 URLs per website
1000 keywords per account
10000 backlinks per account
Startup
For those who just start a business or working on small websites
5 websites
1000 URLs per website
500 keywords per account
5000 backlinks per account
All plans include
Unlimited
Site Audit Reports
Run as many Site Audit reports for your websites as you want.
24/7
Site Monitoring
Never miss any critical changes on your website! Sitechecker constantly crawls your website and generates reports plus email alerts about all important changes and updates.
Daily
Rank Tracking
Track how your keywords are performing with Sitechecker's daily reports. Watch trends and find rising or descending keywords with ease.
Daily
Backlinks Tracking
Download a list of your valuable backlinks. Sitechecker tracks them and notifies you when any backlink disappears so you can take action to get it back.
Unlimited
On-Page Checker
Run unlimited technical SEO analysis of specific pages.
Branded
PDF Reports
Generate and download unlimited white-label PDF reports.
Google Analytics and
Search Console
Integration
Track your traffic and number of transactions directly from Google Analytics. Get stats about your keyword ranking and clicks from Search Console.
Email Alerts
Get email alerts about all critical changes on your websites, as well as a detailed weekly digest.
We also have special plans for educational and nonprofit organizations.
Write a few words about your organization in the chat to get access to special plan.
30-Day Money Back Guarantee
We provide 30-day money back guarantee. It means that you can safely subscribe and try Sitechecker for a month.
If you realize that it is not for you, you can email us within 30 days to get a full refund.