A referral link is a specialized URL given to customers who participate in a website's referral program. This link, also known as an affiliate link, may be distributed to various promoters, including affiliate websites, social media influencers, or brand ambassadors.
Each ref link incorporates unique identifiers, ensuring it is distinct for each individual or campaign. This design allows companies to monitor the effectiveness of the marketing efforts made by these promoters. It's important to differentiate a referral link from a referral code.
Check the sites that contain backlinks to your website
Let your campaign to grow with best-referring domains
Although codes serve a similar purpose, they function differently. Rather than utilizing a distinct link to visit a page, customers input the code while proceeding through the checkout process.
A referral link example could look like:
https://www.examplewebsite.com/?ref=123ABC
This link usually combines the main website URL with a unique trackable referral identifier, such as "?ref=123ABC".
When a customer clicks on this link and makes a purchase or signs up for a service, the referrer receives credit for the referral, and both the referrer and the referred customer may be eligible for rewards or incentives as part of the referral program.
A referral code example could be something like the free code:
"FRIEND20" or "REFER10"
This code number usually consists of a combination of letters and numbers, often indicating the nature of the promotion, such as a discount percentage or a specific campaign.
When a customer enters the optimize code during the checkout process, they may receive a discount, a bonus, or some other form of incentive for using the code, while the referrer might also receive a reward for sharing the code.
Referral marketing is a strategy employed by businesses to encourage satisfied customers to recommend their products or services to friends, family, or acquaintances. By offering incentives or rewards, companies aim to generate high-quality leads and maintain a loyal customer base.
This approach utilizes marketing software tools to efficiently manage and execute referral programs, ensuring a seamless and targeted promotion process.
Significance of Referral Marketing in SEO Optimization
For several reasons, referral marketing has become a highly effective approach to online brand promotion.
Incentive-based referral links drive higher conversion rates, as many website visitors are likely to increase lead generation, referral traffic generation and purchases.
Moreover, potential customers perceive these campaigns as more credible compared to traditional advertisements created by the business itself.
When recommendations come from friends, family members, acquaintances, or influencers they follow, prospects are more inclined to explore and engage with the business further.
When it comes to marketing, understanding the linkage meaning between different referral sources and the resulting conversions can help businesses optimize their strategies.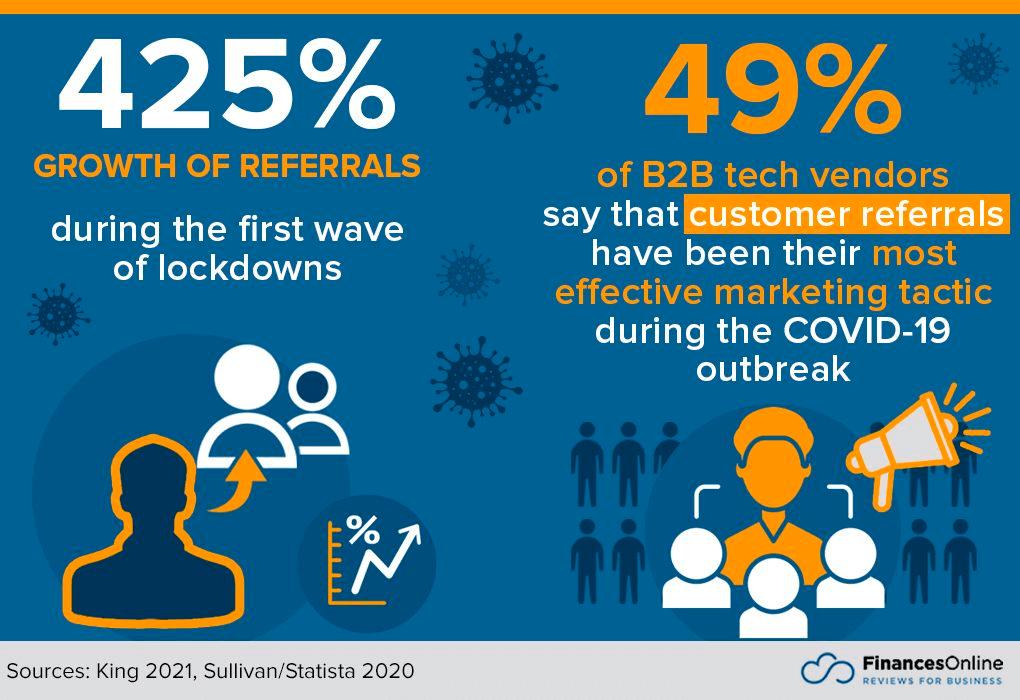 Why is Referral Marketing so Effective? Let's Explore Some of the Reasons:
Brand mentions in conversations
As people talk about brands, it helps increase visibility and awareness, particularly when these conversations are positive and generate excitement around the brand. Digital marketing tactics capitalize on brand discussions and awareness.
Trust in personal referrals
Consumers tend to trust recommendations from people they know more than paid advertisements or sponsored content. Statistics support the idea that friends and family have a significant influence on consumer decisions.
Greater impact than traditional marketing channels
Referral campaigns and programs can influence consumers' purchasing decisions more than other marketing channels and backlinking techniques. Several case studies and statistics show the effectiveness of referral marketing in driving revenue and customer acquisition.
B2B buying process relies on referrals
Referrals play a crucial role in the B2B buying process, often marking the beginning of a B2B buyer's journey. While the exact role they play in this process can vary, it is undeniable that word-of-mouth recommendations carry significant weight.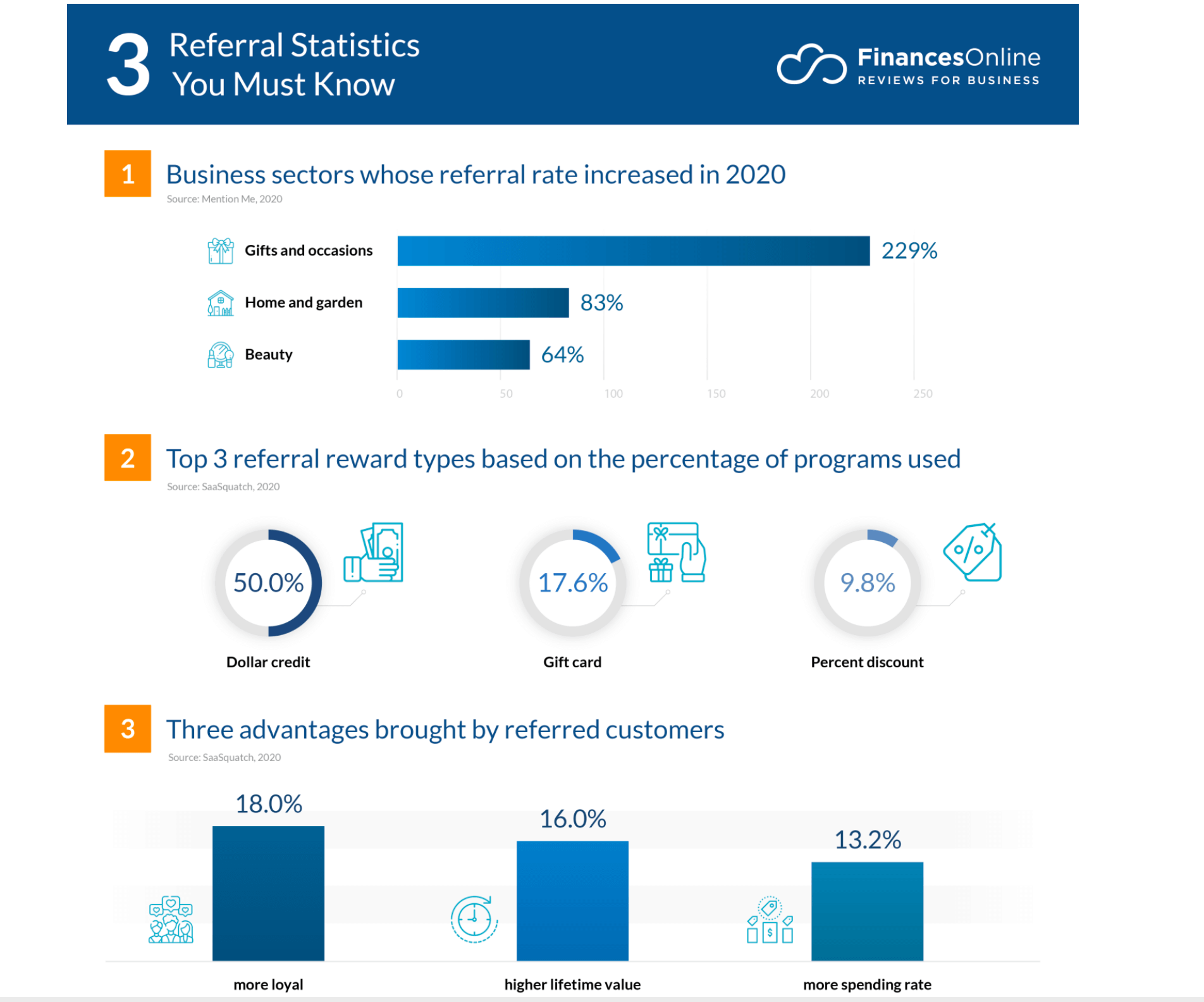 These factors contribute to the profitability and success of referral marketing, making it a powerful tool for businesses looking to expand their customer base and drive growth.
Affiliate marketing software is a tool or platform that helps businesses manage and streamline their affiliate marketing efforts. Affiliate marketing is a form of online advertising where a company partners with individuals or other companies (affiliates) to promote their products or services. In return, the affiliates earn a commission based on specific performance metrics such as sales, clicks, or leads generated.
Affiliate Marketing Software
Examples of popular affiliate marketing software include Post Affiliate Pro, Impact Radius, Refersion, PartnerStack, and TUNE.
Affiliate marketing software offers various features to facilitate the process, including:
| | |
| --- | --- |
| Affiliate tracking | The software accurately tracks affiliate performance, such as clicks, conversions, and sales, ensuring that affiliates are rewarded correctly for their efforts. |
| Reporting and analytics | The platform provides detailed reports and insights on affiliate performance, allowing businesses to make data-driven decisions and optimize their affiliate marketing strategies. |
| Commission management | The software automates the calculation and distribution of commissions to affiliates, making the process more efficient and accurate. |
| Affiliate recruitment and management | The platform assists in finding and managing affiliates, providing tools to monitor their performance and communicate with them effectively. |
| Promotional materials | The software allows businesses to create and share promotional materials, such as banners, text links, and email templates, for affiliates to use in their marketing campaigns. |
| Integration | Affiliate marketing software can be integrated with other systems such as eCommerce platforms, email marketing tools, and CRM systems to streamline the process and provide a seamless experience. |
Choosing the right software depends on factors such as the size of the business, the complexity of its affiliate program, and its specific needs and goals.
Examples of Successful Referral Link Campaigns
Dropbox's program is one of the most famous and successful referral programs. They incentivize users to refer their friends and colleagues by offering both parties extra storage space. This led to an impressive 3900% growth in their user base over the course of 15 months.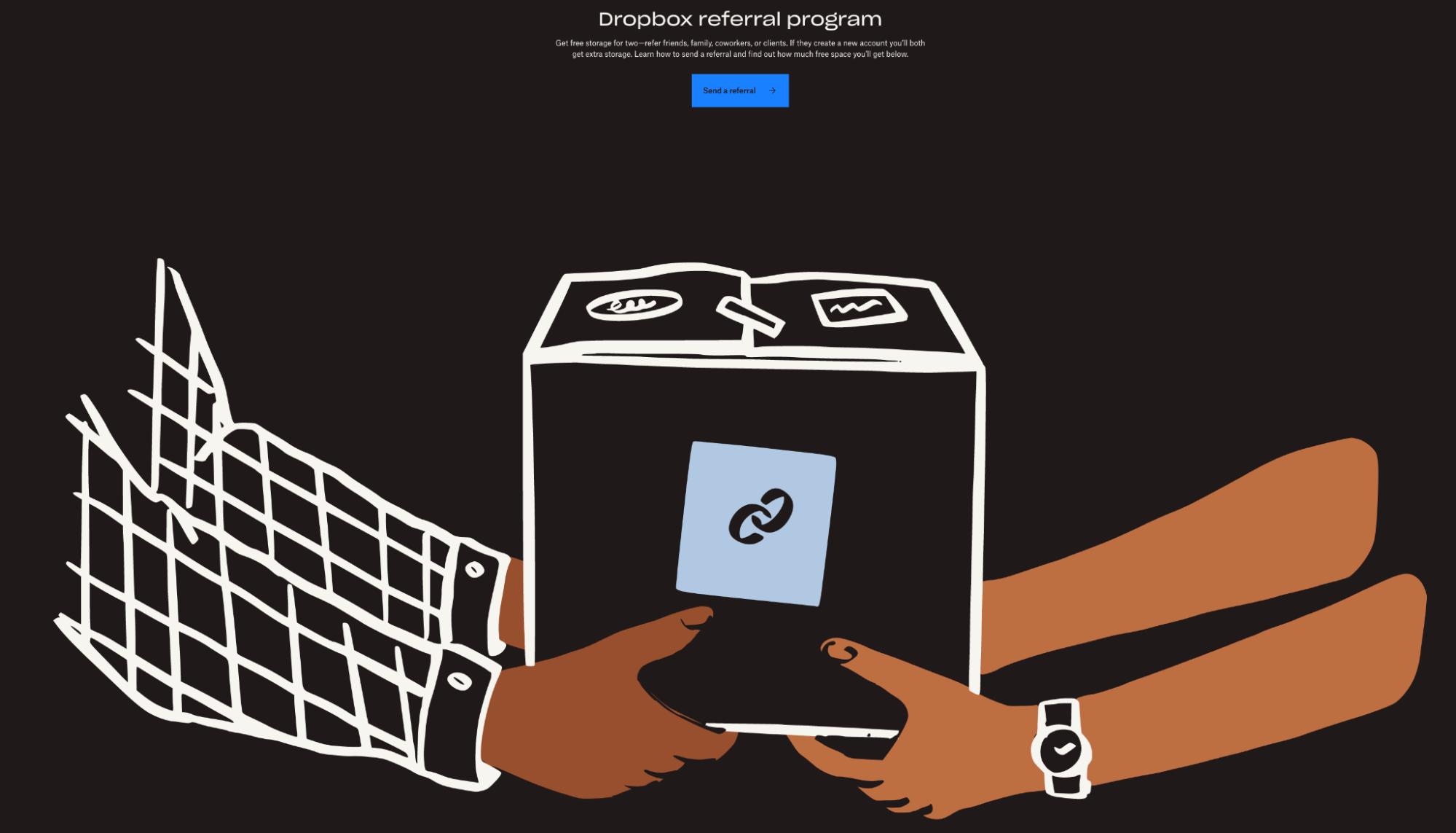 Uber offers a similar program where both the referrer and the referred friend receive ride credits upon the completion of the first ride. This program has been instrumental in Uber's rapid growth and expansion.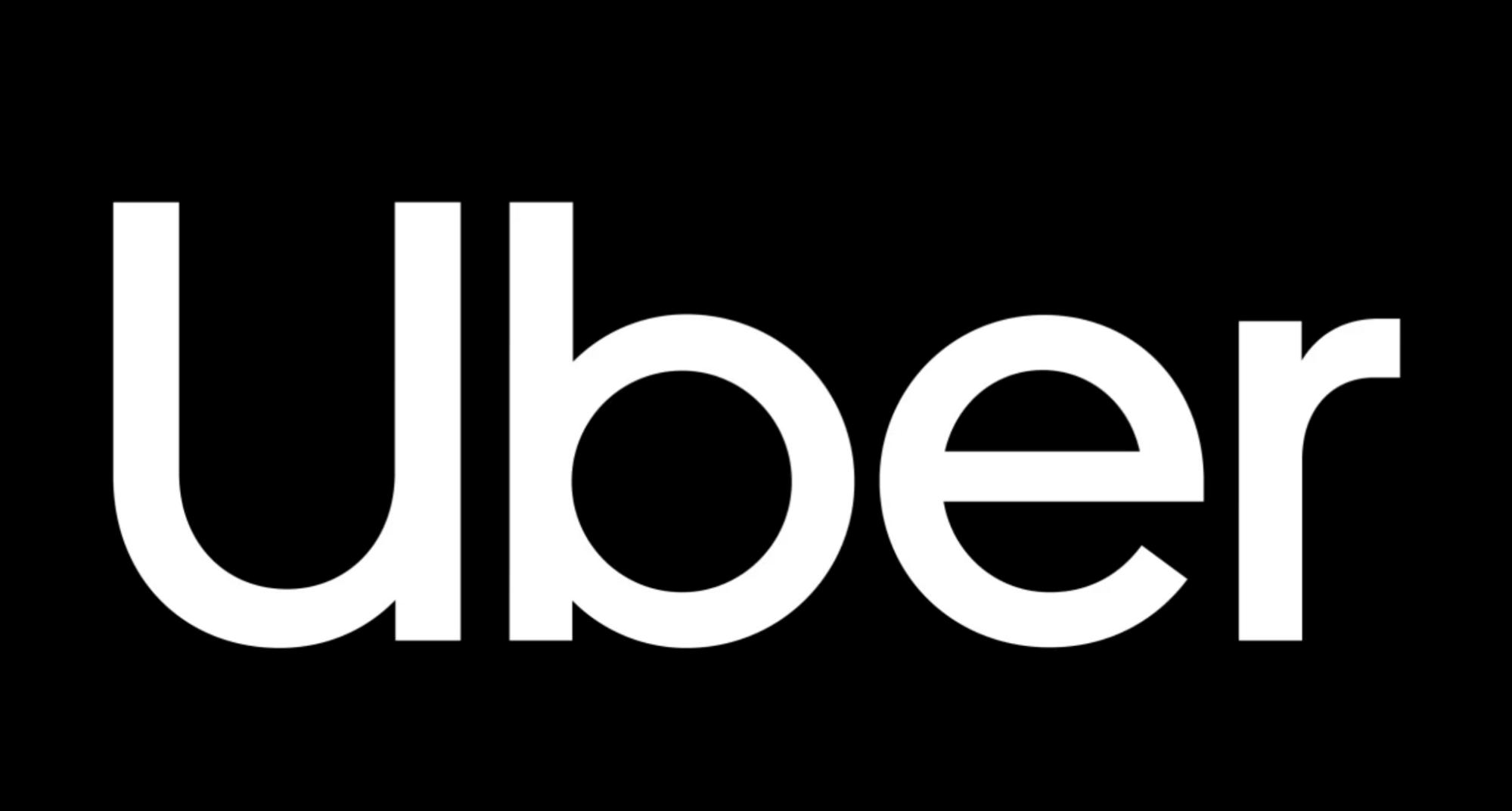 Amazon's affiliate program, Amazon Associates, is another example of a successful referral program. Affiliate marketers can earn commissions by promoting Amazon products through referral links. The program is easy to join, and affiliates can earn up to 10% commission on each sale made through their URL.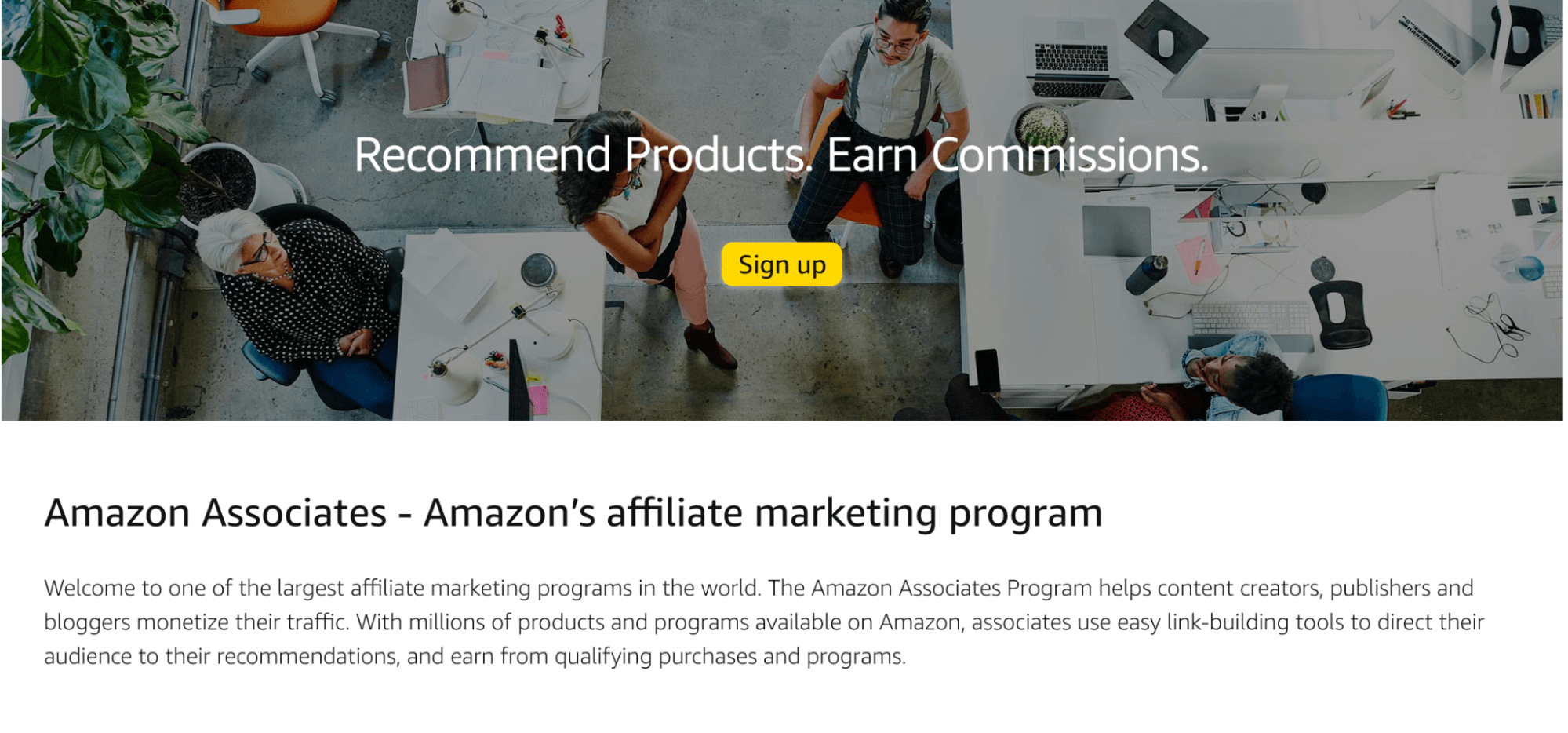 Evernote's program offers a free month of premium service to both the partner and the referred friend. This program has been effective in increasing the number of premium subscribers for Evernote.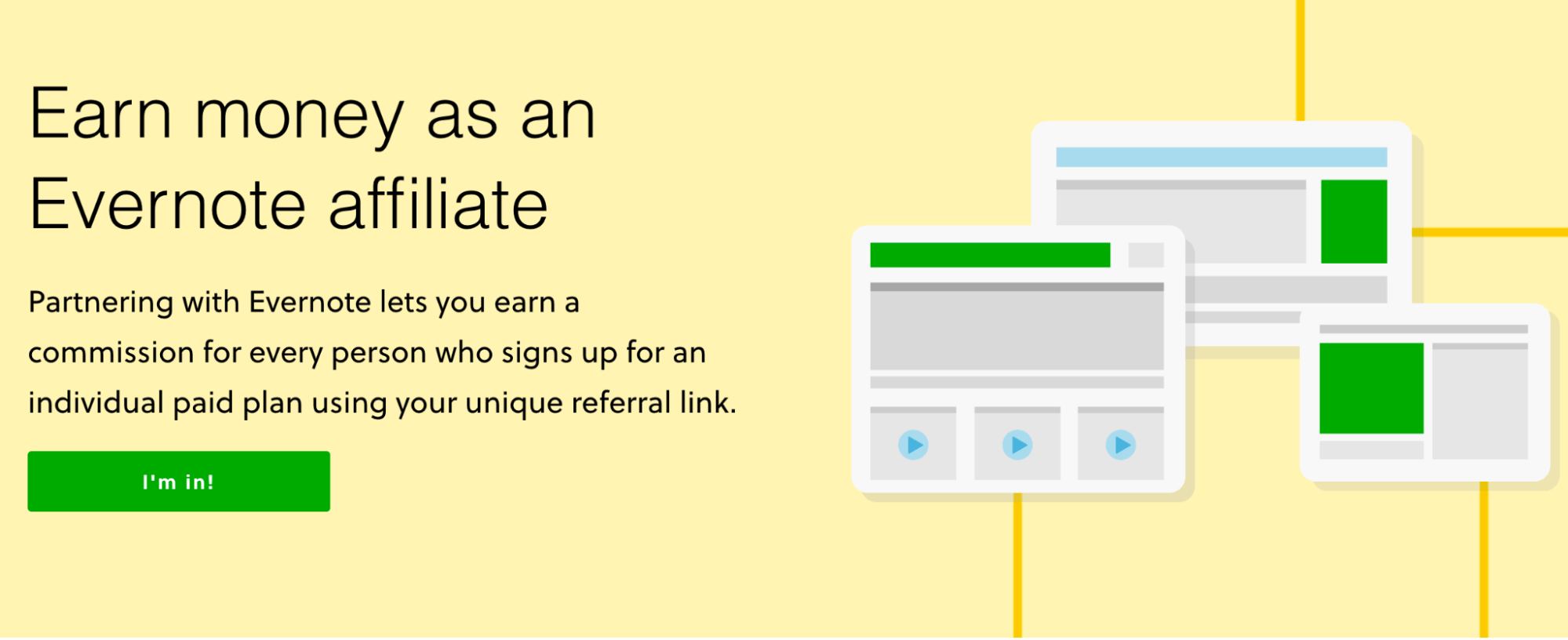 These are just a few examples of successful promotional link campaigns, and there are many more out there. The key to a successful program is to provide an incentive for both the referrer and the referred friend and to make it easy for users to share their ref URL.
Places Where Businesses Can Share Their Ref Links
Social media platforms. Businesses can share their ref links on social media platforms such as Facebook, Twitter, Instagram, and LinkedIn.

Email campaigns. They can include their linkage in their email campaigns and newsletters to their subscribers.
Blog posts and guest posts. They can write blog posts on their own website or other blogs as a guest and include their links in the content.
Influencer marketing. They can partner with influencers in their niche and ask them to share their hyperlink links with their followers.
Online communities and forums. They can join relevant online communities and forums and share their links with members who might be interested in their products or services.
Referral marketing platforms. There are many referral marketing platforms such as ReferralCandy, Friendbuy, and Extole that businesses can use to get link clicks and track their program's success.
It is important to note that businesses should always follow the platform's guidelines and regulations when sharing their links. They should also ensure that their links are shared with the right audience to achieve maximum results.
Conclusion
A referral link is a unique URL that individuals or affiliates share to promote a product or service, incentivizing new customers to sign up or make a purchase. These links play an important role in referral and affiliate marketing strategies, allowing businesses to track conversions and reward referrers with commissions or other incentives.
Some programs may make the use of a referral code optional, allowing customers to refer friends and family through other means such as a referral link or a social media share.
By utilizing these links, companies can leverage word-of-mouth marketing, expanding their reach and increasing their customer base through a cost-effective approach.
FAQ
What is referral traffic and what is referral link tracking?
This is the traffic of the total number of clicks to a particular website that comes from links. In other words, it is the number of people who visit a site through external links. Referral link tracking allows you to see where your traffic comes from.
How to make a referral code?
If you want to know how to make referral code generation simple, you can use a partner program or software (a link generator) that generates a unique code for each user. This code can then be shared with others who can use it to sign up or make a purchase, and you will receive credit or a reward for each successful referral.
How to create a referral link?
Create a referral link by defining your program goals, choosing a referral platform, setting up tracking, and generating unique links through the platform.
How can businesses generate promotional links?
Businesses can generate their links in three major ways: attaching the affiliate ID to the URL and giving it directly to affiliates, allowing affiliates to manually add the affiliate ID to the end of a product page or URL, or allowing affiliates to generate their own link for reference from a designated area on the website.
What are the advantages of natural and paid referral traffic?
Natural backlinks, which are usually embedded on mailing lists, social media pages, or forums, can increase traffic over time through comments, feedback, and the internet community. Paid ref traffic, which comes from blog articles, posts, and other ads, can create conversions and generate sales more quickly.
What are some dangers of referral links?
These URLs may not always carry truthful or accurate information, and some web browsers may not send users to the correct website. Additionally, links with insignificant content may have a negative effect on an authoritative site.
Where can businesses share their referral links?
Businesses can share their links on social media, in email marketing campaigns, on their own website, and through partnerships with other companies. Additionally, some businesses use referral programs and specialized tracking software to manage and track their referral URLs.