Victor Karpenko is a Ukrainian SEO expert, the founder and CEO of SeoProfy. In this interview Victor shared a few tips for business owners on how to hire and control SEO agencies. Follow Victor on Twitter to get to know which tactics he uses to grow an SEO agency globally.
1. How many years of experience in digital marketing do you have?
I have 15+ years of experience in SEO, with 10+ years focused on English speaking markets like US, UK, Canada, Australia, New Zealand, and Western Europe.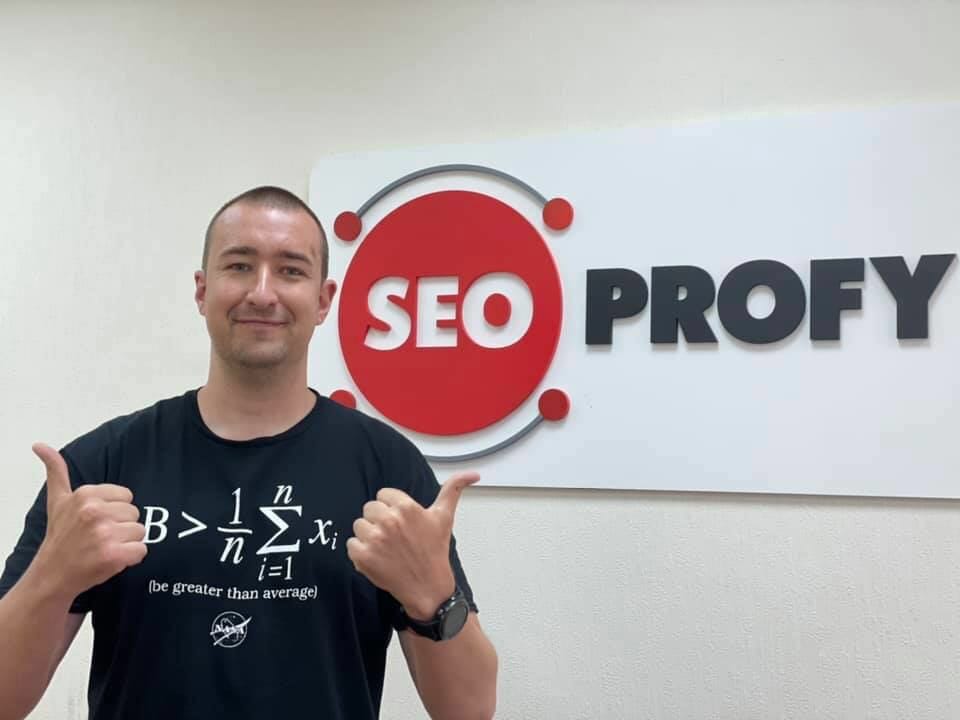 2. What type of digital marketing do you have the strongest skills in?
I value my analytical skills and performing an audit or research before starting a project. I think these are vital before compiling a strategy. I'm also best at optimizing my team process, so they can deliver more for our clients. I try to find the bottlenecks in the process and fix them to make the process more effective. This applies to the way I do SEO as well as how I approach my company.
3. How did you get into SEO?
15 years ago I used to register and sell domain names. To do this more effectively, I created a web site to list them. Then I started promoting it. In about 3-4 months I ranked the website for most of the keywords.  Shortly after, I got my first SEO client, whom I was also able to rank. It was a fun time, when you learn everything possible, implement, and test.
4. What projects have you launched recently that you are proud of? 
In SeoProfy we mostly focus on our clients' projects. But we do have some internal tools that we've developed over the last couple of years.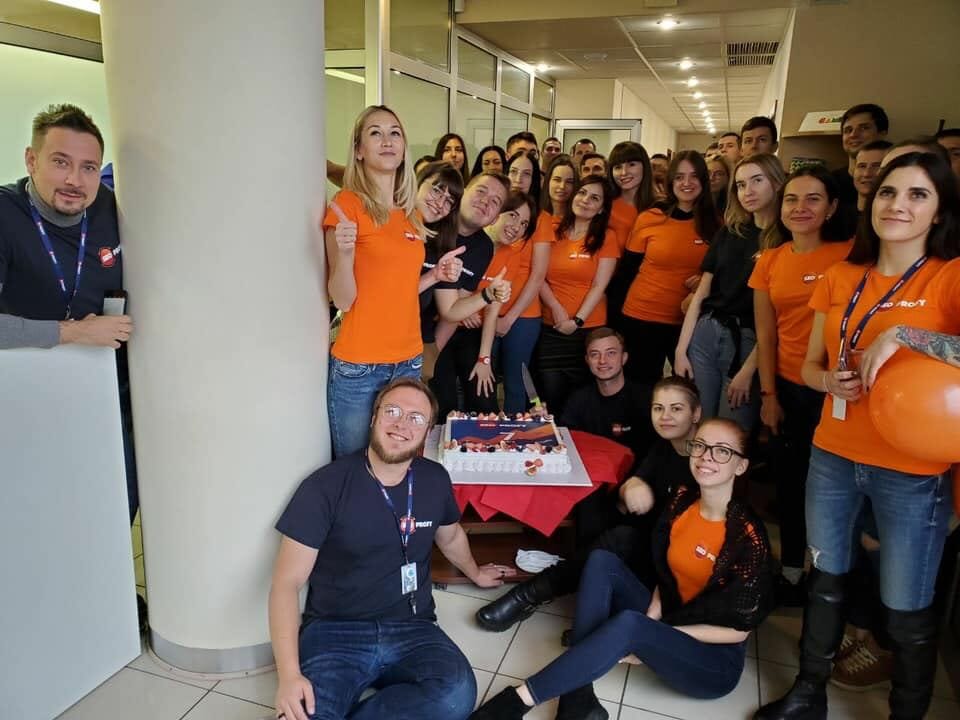 5. What do you do to further your own SEO knowledge and skills? 
SEO is like science. Every year I understand that we know very little and could have already collected more data and developed better tools to understand patterns in SEO.
I think that me and my team get better every day by:
Working with interesting projects and tasks;

Developing internal tools that save us time to make important decisions;

Hiring experienced professionals that bring something new to our company.
In most cases we learn a lot by facing challenges when working to get more stable organic traffic for our clients' projects.
6. What are top SEO myths, business owners who want to hire an agency, believe?
A lot of business owners undervalue the power of organic traffic. It only comes with experience when you start to analyze and calculate everything and of course SEO is one of the most valuable and cost effective traffic sources for any business. Especially for those, who compete in highly competitive niches like car accident lawyers, auto insurance, web hosting, finance niches (loans, credit cards, etc.) and others.
7. Can an SEO agency guarantee the results by positions and traffic from Google?
No, no one can guarantee this. But you can build your SEO process in a way where there are less chances of failure. 
We trust data more than experience.

So in any situation, where we need to understand what to do, we:
Collect data;

Create dashboards;

Analyze whether it makes sense to start according to the client goals;

Create a clear plan;

Hire the right team for the project.
This is the most important part. To analyze, see what's going on in the SERP (search engine results page) and then put together a plan. Our data driven approach is in the DNA of SeoProfy. That's why we develop tools to make these important decisions faster and according to real data.
8. Give a few tips to business owners on how to hire a good SEO agency? What about price, time to the first results, checkpoints? How to recognize dishonest agencies?
As I said before, first see if the agency understands what's going on in your niche and then ask them how they plan to achieve your project goals. We believe in the strategy with maximum details on it. 
I would look at the agency:
Team;

Expertise (you will save a lot of time and money if the agency already worked in your niche);

Strategy and plan they offer to achieve your project goals.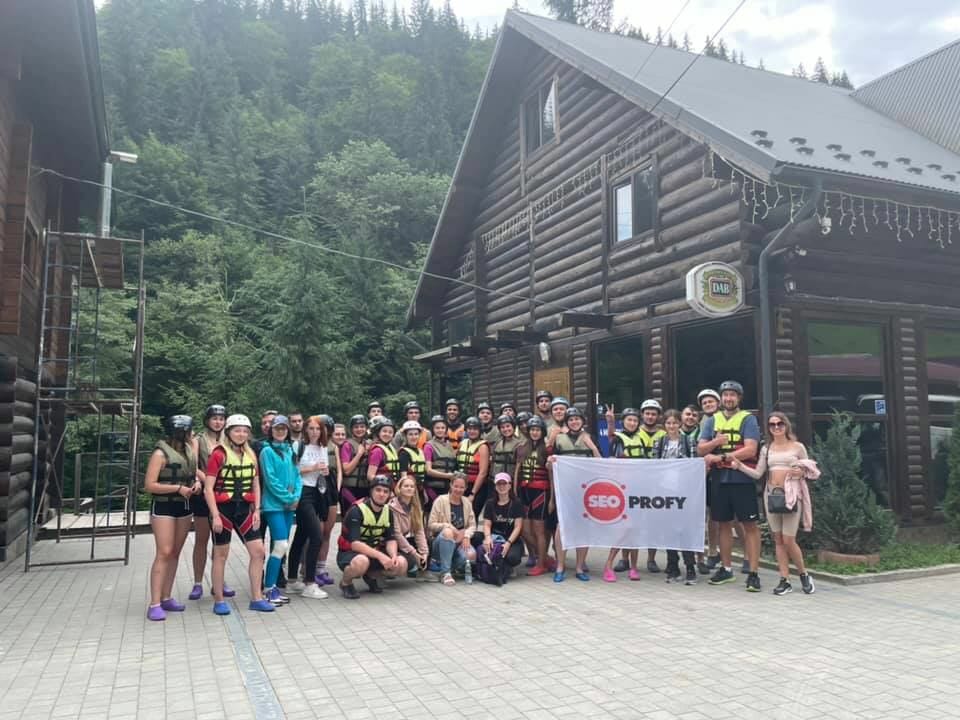 And of course testimonials and case studies they are proud of. Of course, some of them can be under NDA, but in most cases they can show other projects that are not.
9. What is your way to rate SEO success? What metrics do you look at? 
In most cases our main metric is positions and traffic. It's what we can realistically influence. Overall goal of course is ROI (return on investment). But it depends how much data the client is willing to share with us. Usually we plan to get to the amount of traffic that leads to conversions.
10. What are the top mistakes you made during your SEO career?
SEO nowadays is more about process, not someone's experience. Of course experience matters but the right process wins.
What do I mean about the process?
Company standards (we have high standards and grading for specialist, like junior, middle, senior, team lead);

Right SEO tools (optimize time on making right seo decisions and workflow);

HRD department (hiring the right talent at scale);

LMS (learning management system) that helps to on board new people faster and make current team upgrade their level of knowledge nonstop);

Finance department (to manage finances, PnL, pay for everything quickly while tracking and analyzing it).
So my main mistake is that I started to implement all this only 3 years ago, not from the beginning.
11. How can startups and early-stage businesses use SEO effectively to drive traffic to their sites?
It's all about the strategy. The whole point of SEO Company like ours is to:
Define the goal and sources;

Look at the niche where we aim to get results;

Get numbers and create dashboards;

And develop a strategy that has a chance to succeed.
There are so many ways to implement it to grow fast.
12. What do you prefer the most: client SEO, own projects, consulting, something else?
Both. Client SEO helps you grow all the time by facing interesting tasks and projects. Own projects are a separated business, where the goals are the same as clients': get results and grow. The process is the same in client SEO and own projects. To perform. That's why we understand that just to get to some positions is not enough. I believe in extra hustle on the project. Where you work a bit more than others to get the result you need.
13. Have you ever used black hat and grey hat SEO tactics? What do you think about them?
Of course I have. This helps you to test ideas faster and understand Google algorithms better. I know a lot of people who use these methods at scale and succeed pretty well. It's nothing bad about it, as long as it's legit and doesn't work against your white hat seo projects.
14. Have you ever run Google Ads campaigns? How do you combine Google Ads campaigns and SEO?
I did. We had a PPC department with a lot of people. But more than 5 years ago we decided to focus only on SEO and do it better than others. Google ads are a good and fast traffic source. Everyone can use it. But not everyone can rank and get organic traffic.
15. How to create an effective SEO team? 
Depends on the background you have. For example when we have:
Company standards;

Tools;

Hiring process;

On boarding process;

And expertise in SEO.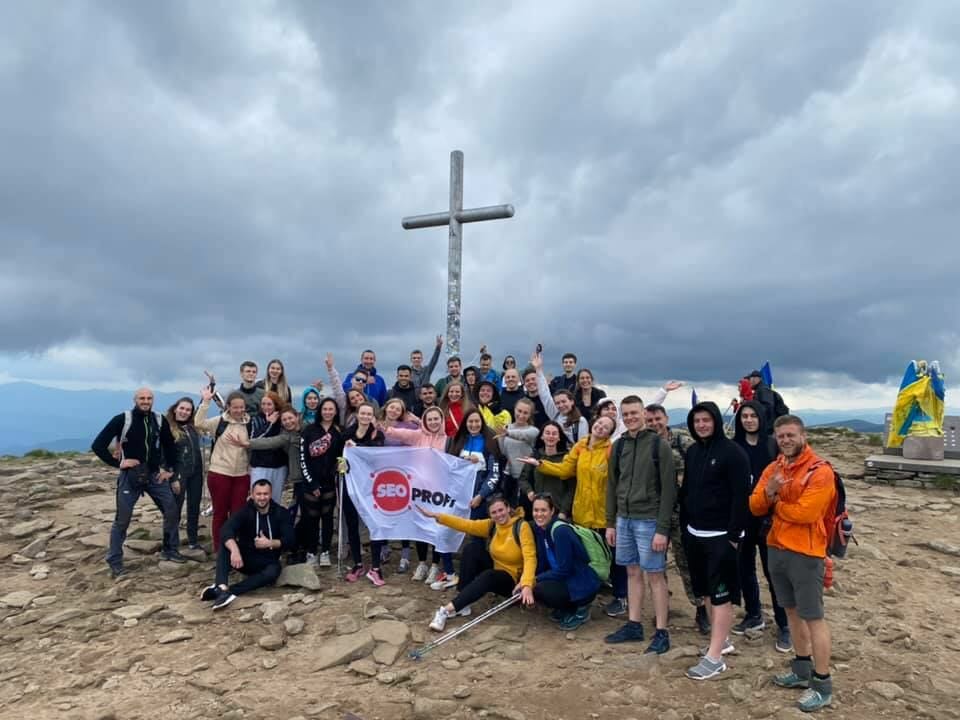 For us it's a bit easier to do it. If you don't have these aspects, it doesn't mean that you can't build an effective SEO team. You will just spend more time and money to set it up. When I spoke at SMXL Milan in 2022, I shared my experience about how to build an effective SEO team from scratch. You can find more info in this presentation.
16. Does your university degree help to succeed in SEO and digital marketing?
Maybe somehow yes. But most stuff I learned by working with different projects and tasks. This is the best way to learn and level up.  Now it's so much easier to become a specialist faster. Because of LMS, great talents in the company and the process overall.
17. Can you share your professional and business plans for the next 2-3 years?
We plan to grow X5 in 2-3 years. And it means that we need to develop our processes from getting new clients, to hiring and onboarding new talents to a more effective workflow that generates results for our clients.
18. How do you see the future of SEO (in 5 years)? 
I think it will be way more technological than now. Like super technological, where we can automate most of the SEO process and get better results. Like for example everyone is talking about AI generated content today. We are already working in this direction and testing on some projects.
19. Can you suggest a few little known SEO niches for beginners?
As I work in the most competitive niches and trying to focus there, it's hard for me to suggest something else. Just research the topics you like and you always can find something good. The one niche that is really big and I think will keep growing is crypto. There are a lot of sub niches there and big potential to get SEO traffic.
20. The best piece of advice I have ever been given is… 
To use critical thinking. Research and get the right data, don't just trust someone's authoritative opinion.
First, you collect the right data, then you do dashboards, trying to understand what's going on and why and only then put together a plan. In a few words, just use a data driven approach as I do and everyone on my team does.