What is a dedicated server in gaming and why it matters today? Game hosting is basically VPS or dedicated hosting at its core. But it is distinguished by a specific control panel (or add-ons over the standard system), and fully customized server software for a specific game based on its requirements. Dedicated game server hosting has become popular due to the growing demand of online users for entertainment. Besides, the rise of multiplayer games like Minecraft, CS: GO, or Counter Strike1.6 also make choose the best game server hosting among all the variety on the market.
A number of requirements are imposed on such hosting, both to the hardware and software components, so that the project only becomes in demand in a competitive environment. If you are thinking about using gaming server hosting, then our reviews will allow you to host your favorite game on the best game hosting servers.
5 Best Game Hosting Providers
How to Choose the Best Game Server Hosting?
To ensure the stable operation of the game server, you must choose a reliable provider. The criteria to consider when choosing services are similar to the criteria for choosing servers for other types of hosting, but there are several key features to consider. Consider the following selection factors:
Factor 1 – Uptime & Bandwidth
One of the most important characteristics of hosting is uptime and bandwidth. The former is the operating time since the last switch on. The higher it is, the more reliable the server is. The latter is the rate at which data is transferred over a computer network. Imagine the highway has two lanes. In this case, only two cars can pass through it. The more lanes you have, the more cars can travel on the highway. Both parameters mean that you can count on it to work without interruptions for a long time. Therefore, place the game only on trusted platforms with high uptime and unlimited bandwidth.
Factor 2 – Speed & Performance
It is important to consider the speed of the connection to the server and the speed of its response to the client. The higher the speed, the less latency. Thus, the game does not slow down, which creates a level playing field for the players and establishes the competitive balance of the game. When it comes to performance, games put a heavy load on the server CPU / RAM. So, think about hardware, the specific requirements for which depend on the game you choose.
Factor 3 – Management & Automation
Managing a server is not easy for everyone. Therefore, if this is your first project, then it is worth choosing a game server hosting with automatic updates, a large selection of control panels for administration, one-click software installation, automation of the operating system kernel update without restarting the server. In fact, there is a difference between control panels offered on regular and site-oriented hosting, and those used when hosting game servers. You'll need more details about the state of the hardware and the load on individual components of rented servers.
Different Types of Best Gaming Server Hosting
Before choosing between various offers of service providers, you need to decide which type of hosting is right for your own project. Let's consider them in more detail.
Dedicated Hosting
This means that the client can place game projects on separate physical equipment in the data center and independently manage the allocated resources. This solution allows you to install any software, keep large databases, and deploy multiple projects. Depending on the needs of the business, it is possible to choose ready-made or completely custom configurations.
You can choose between a wide variety of cheap dedicated hosting services depending on your needs.
VPS
According to the principle of operation and the peculiarities of functioning, a virtual private server is not much different from a physical server. It has no restrictions on the number of hosted sites, databases, domain zones, and its owner-administrator has the right to work with files, install applications, and perform other operations through root access. A virtual server costs the user much cheaper than renting a physical server comparable in capacity. At the same time, you may see that the performance of VDS / VPS may even be higher. Moreover, it is very easy for a virtual server to add more capacity in the form of additional RAM, processor cores, or hard disk space. This becomes a necessity with the growing audience of popular games.
So, take a closer look at VPS hosting services to see real benefits for your own projects.
Cloud Hosting
If this option is used to store data, the user has access to the resources of several servers. This approach ensures the uninterrupted operation of the resource even if one of the servers fails. This method of storing data has two more advantages: you pay only for the consumed power: how much space you occupied, so much you paid; there is no need to calculate the required volumes, there will be as much space in the cloud as the client needs, the allocated resources are adjusted automatically. With the cloud, you're able to scale hosting capacity quickly to meet user requirements.
#1 KnownHost – Cheap Game Server Hosting
KnownHost provides a suite of hosting solutions. But the company is mainly focused on providing 100% fully managed SSD-powered VPS and managed dedicated hosting with 99.99% + guaranteed uptime. SSD VPS options (for $28/mo) include Premium Raid Storage and automatic updates. KnownHost is also known for its fully managed KVM Cloud VPS servers (for $50.40/mo). They come with automatic updates and cloud storage. Their managed dedicated servers (for $158/mo) also update automatically. KnownHost offers free migrations for all of these plans.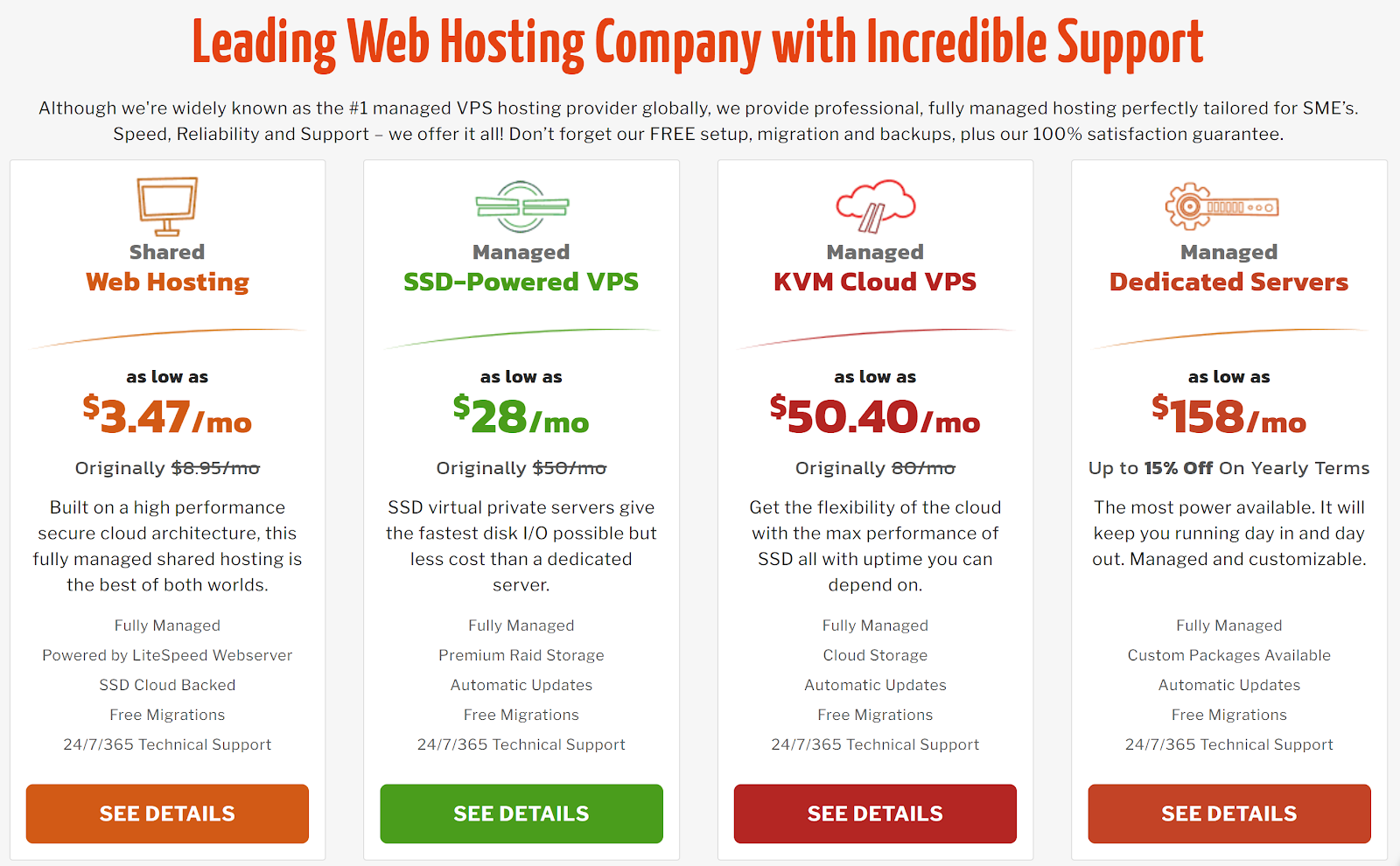 Features and benefits:
Automatic updates,
Free migrations,
Free DDoS protection,
Free data backups,
24/7/365 technical support
Server location: USA

Ready to choose your plan? — Go to
KnownHost hosting
Want to read some more information — Go to KnownHost review
#2 GameServers.com – The Best Dedicated Game Server Hosting
GameServers.com was founded in 2004 to work directly with developers covering all key aspects of gaming server hosting. Today, the team is proud to serve over 500,000 clients worldwide. Overall, GameServers.com is the leading game server hosting company offering to host the most popular games and more. Popular game servers they host include Minecraft, Call of Duty, Rust, etc. So, this list makes this company reliable. Moreover, they offer affordable prices. They allow customers to install games on their own dedicated server starting at $ 69.99 per month.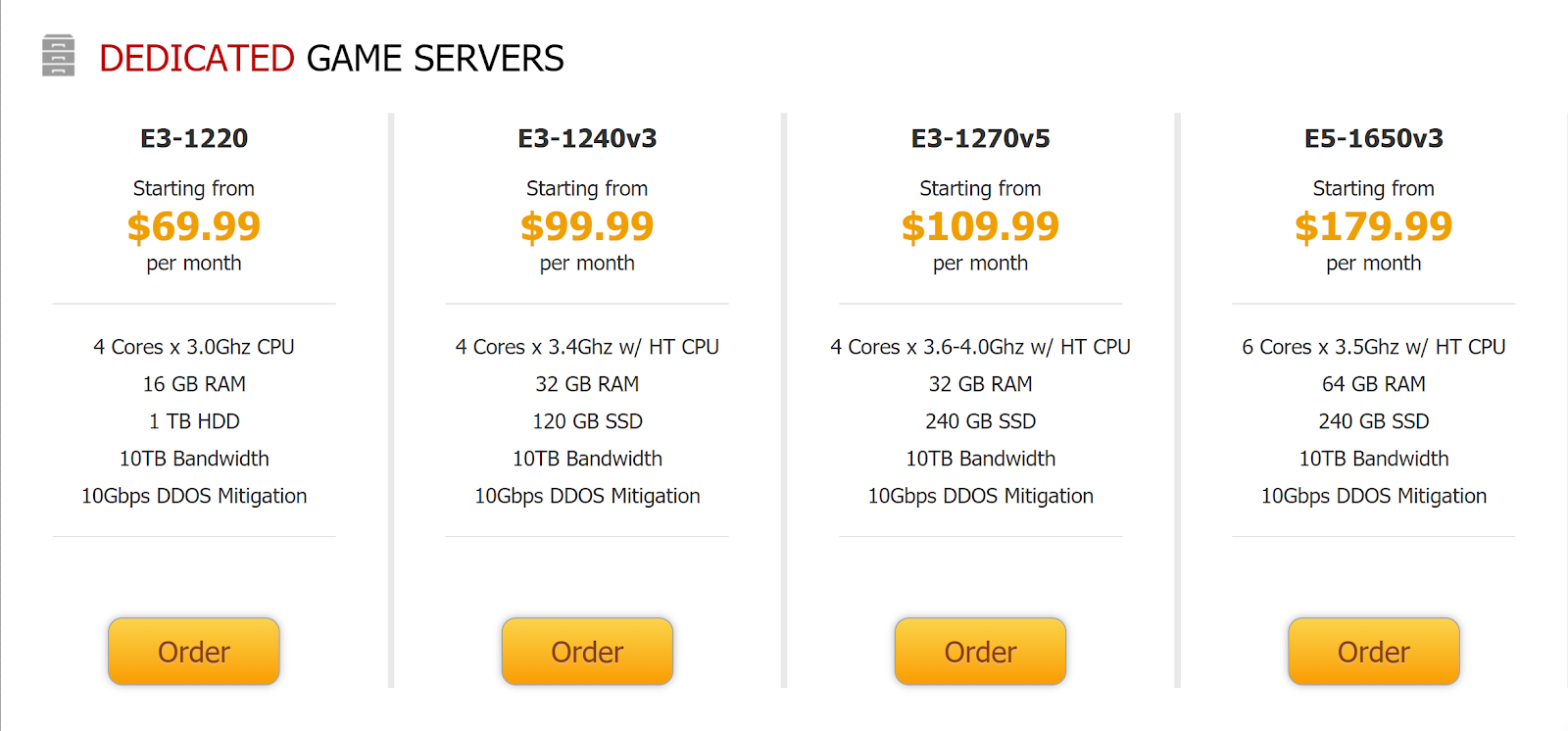 Features and benefits:
Dedicated servers with 1000Mbps connections and / 29 IP space,
HDD / SSD infrastructure,
Fully custom packages with various add-ons, etc.
Server location: Global

Ready to choose your plan? — Go to
GameServers.com hosting
Want to read some more information — Go to GameServers.com review
#3 Servermania – Affordable Gaming Server Hosting
Since 2002, Servermania has been a leading Canadian hosting service providing cloud VPS and dedicated servers (on Windows / Linux) in gaming. The team is ready to provide add-ons to storage and security solutions for your service. The company provides customized and competitive packages starting at $90 per month with a wide variety of base configurations.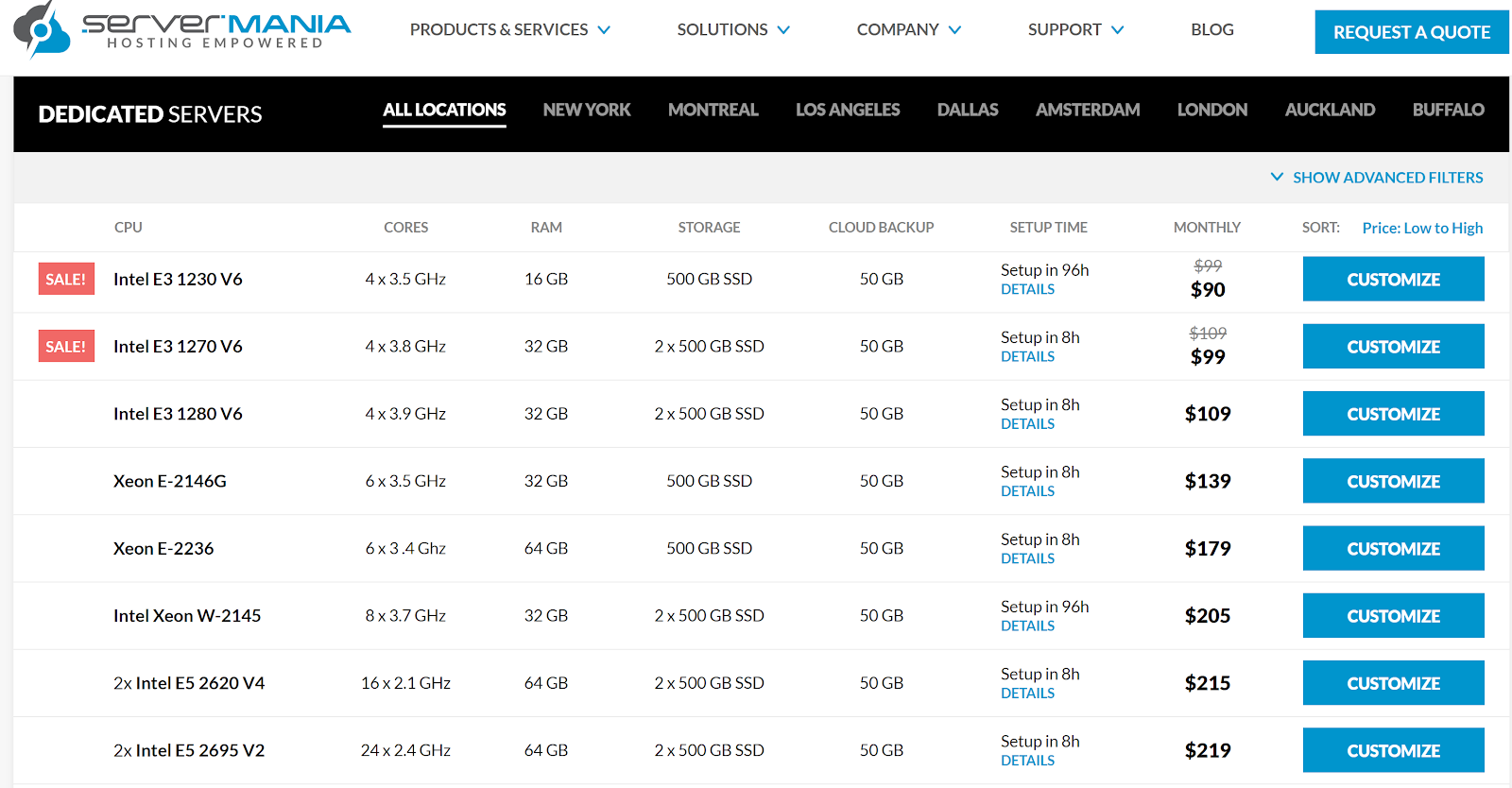 Features and benefits:
Service Level Agreement 100% network uptime,
Network speeds up to 20 Gbps,
Global server location,
Customized hosting solutions,
Personalized support 24/7
Server location: USA, UK, Netherlands, Canada, New Zealand

#4 A2 Hosting – The Fastest Gaming Server Hosting
A2 Hosting is a green company operating since 2003. which you can apply to as the best dedicated server hosting for games. They have won industry recognition for their hosting solutions such as the fastest hosting. They all come with a Turbo Server option for fast page loading. VPS and dedicated servers are divided into two categories: managed (for $141.09/mo) and unmanaged (for $99.59/mo). Both have a good price-performance ratio.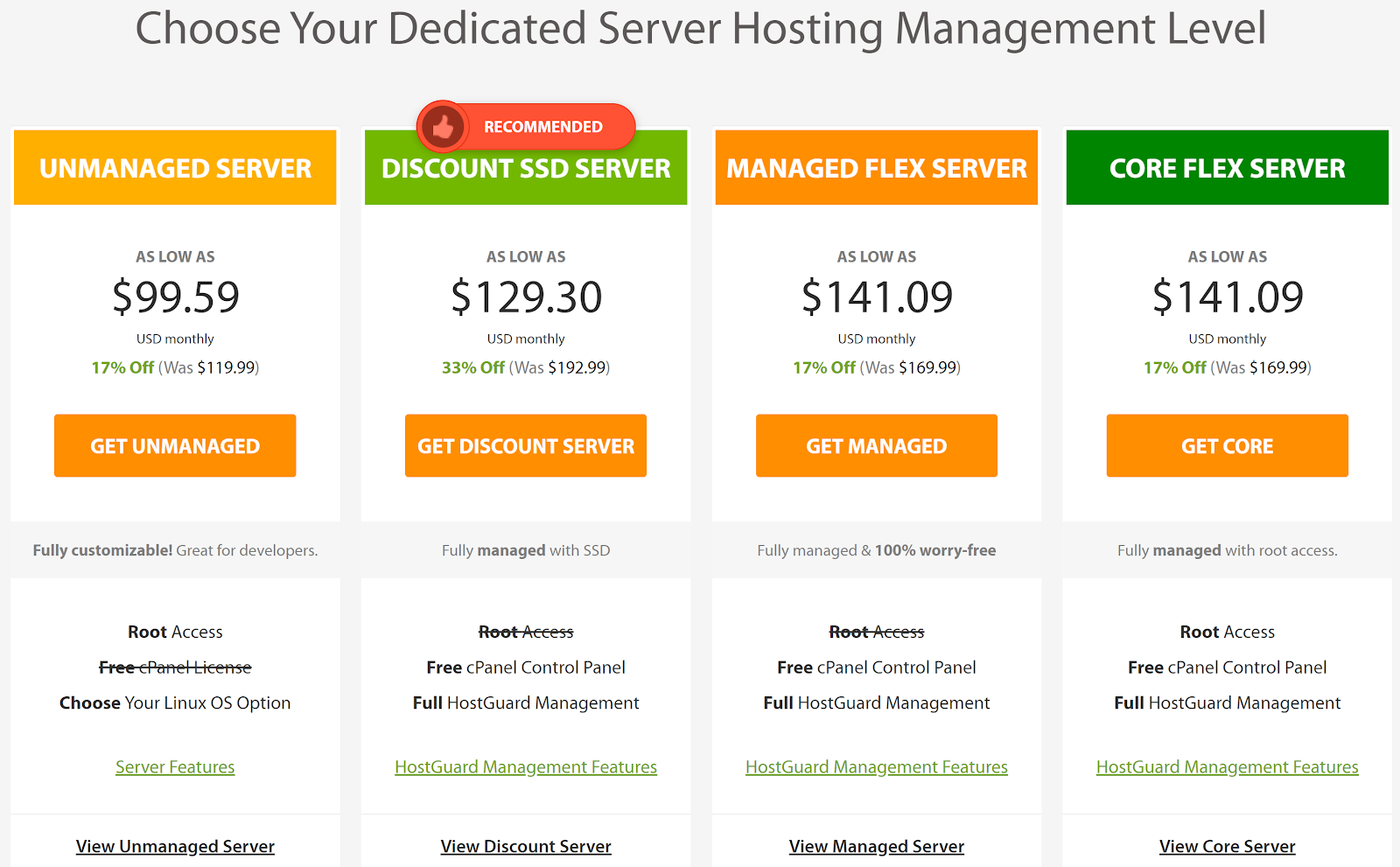 Features and benefits:
Turbo servers 20x faster than others,
Ultra-reliable servers with 99.9% uptime
Easy cPanel control panel, etc.
Server location: USA, Netherlands & Singapore

#5 InMotion – The Best Game Hosting Servers
InMotion has been providing services since 2001. Today it is still one of the most popular providers with world-class infrastructure optimized for high-speed performance and excellent technical support. With their well-defined plans, you'll get a precise hosting solution with the powerful tools you need for your gaming project. Their pricing offers already include discounts on subscriptions for one or two years.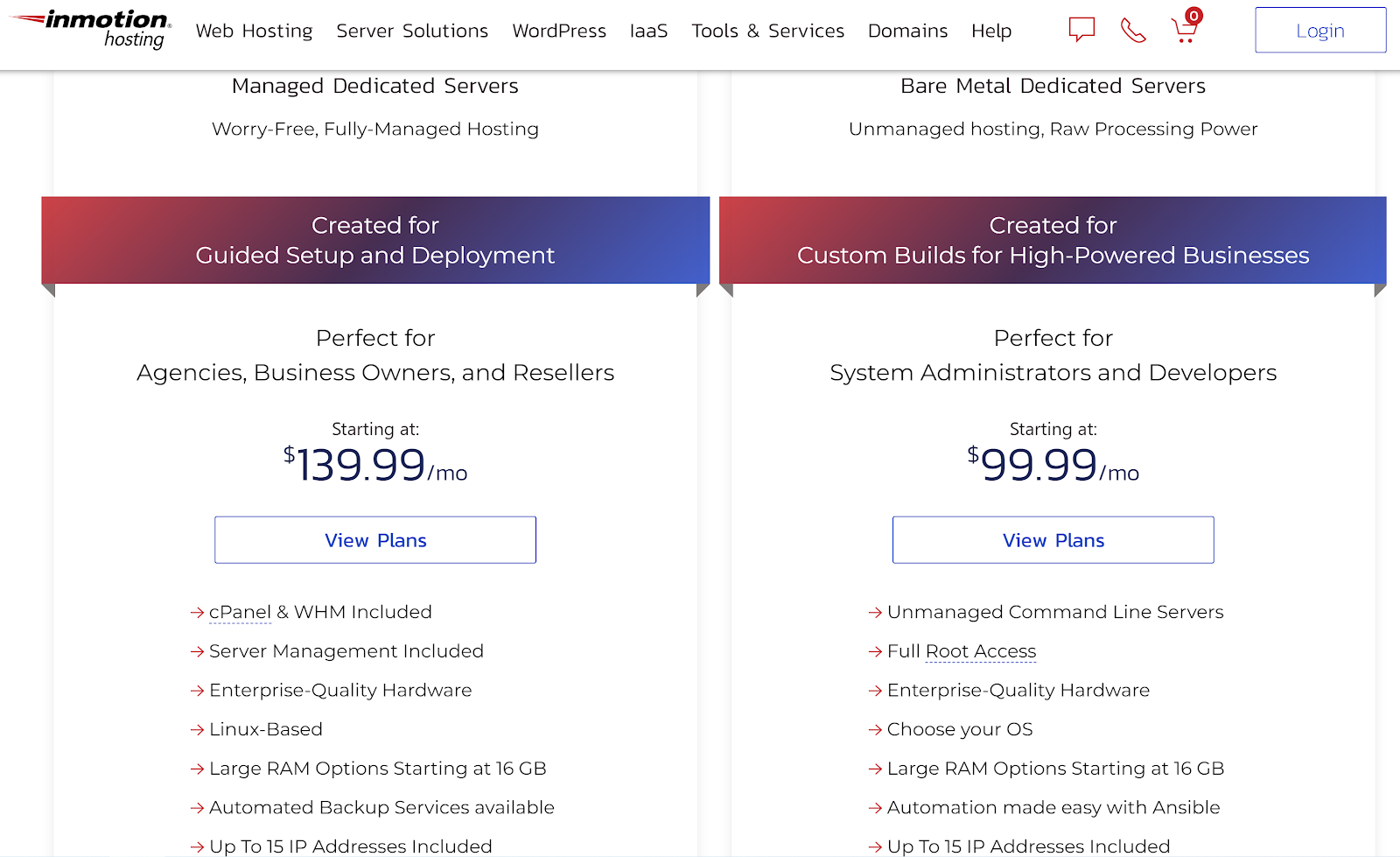 Features and benefits:
99.9% guarantee of uninterrupted operation,
No-reboot updates with zero downtime,
Multiple data centers,
Advanced configurations, etc.
Server location: USA

Web Hosting Comparisons
What if you are still undecided about the choice between the two providers? Well then, our game server hosting reviews will come in handy for you. In our detailed comparison reviews, we've taken the two of the best hosting providers to compare them against each other. We'll break down the pros and cons of each, look at key areas, and discuss what's best for certain types of online games. After reading, you should have a clear idea of what works for you and what doesn't.
Useful Hosting and Seo Tools
Hosting checker – Find out on which hosting and in which country the site is located
Website down – Check site availability – doesn't it work for everyone or just for you?
Speed test – Measure the speed of your web project and get helpful tips on how to increase it

Expired domain checker (coming soon)

– Get a list of expiring domains and see if you can buy it
Website safety – Check if a particular site is suspicious from a security point of view
Domain availability – Start searching for your domain name and easily find available domains for your own project
Best Game Server Hosting FAQ
Are there free game server hostings?
It is quite unlikely to find free game servers hosting with high-quality services. The most that you can get for free is a certain trial period (7-14 days). It's good if you can test the product before buying it. When testing, check the speed of the network connection, the performance of the disk subsystem, and, if possible, stress-test whether the server can handle the required load.
Is it a good idea to buy cheap game server hosting?
Considering price as a key factor in choosing, you can go for cheap game server hosting if it's a fairly straightforward project. Different games will have different requirements for performance, speed, etc. Therefore, it is always worth checking all the information. Don't forget about reliability, safety, uptime, and other factors. Hosting with 99% uptime can be considered unreliable (which, however, depends on requirements), and with 99.99% uptime, it is quite stable.
What is a dedicated server in gaming?
This is a separate server, which in terms of capacity must meet the minimum requirements of the game. Video games require significantly more resources than static sites and other web projects. Therefore, game hosting companies keep in their data centers only machines with the most relevant multi-core processors adapted to work with resource-intensive tasks. These servers store player data and execute real-time logic describing the location and actions of characters in the virtual world.