What are dedicated game servers, and why does it matter today? A game server is basically VPS or dedicated hosting at its core. But it is distinguished by a specific control panel (or add-ons over the standard system) and fully customized server software for a specific game (for example, Minecraft) based on its requirements.
Dedicated game servers have become popular due to the growing demand of online gamers for entertainment. Besides, the rise of multiplayer gaming like Minecraft, CS: GO, Space Engineers, or Counter-Strike 1.6 also makes one choose the best multiplayer server among all the variety on the market.
Some server requirements are imposed on game server hosting platforms, both to the hardware and software components, so that the project only becomes in demand in a competitive environment. Suppose you are thinking about using the best gaming server hosting. In that case, our review of game server hosting providers will allow you to host your favorite multiplayer game on the best game hosting multiplayer server.
In this article, you will learn about some factors that influence the choice of a game provider with a control panel. Moreover, you will also discover each server type of hosting and which companies can now help you. And you will find out how to choose the best game server hosting with multiple data centers for your gamers.
It's important for us to provide you with useful information about game server hosting.
5 Best Game Server Hosting Providers
We analyzed the market and selected the best providers with control panels for some parameters: prices, features, benefits, and server locations. Here is a list of these game hosting companies, which we will discuss below. Each of these providers offers a special way to improve your project's game performance.
#1 KnownHost – Cheap Game Server Hosting Provider

KnownHost has been trusted since 2006 for outstanding, fully managed web hosting services that are perfectly tailored for SME's. This company offers fully customizable unmanaged servers (from $41.65/mo) and managed dedicated server hosting plans (from $158.00/mo).


They come with automatic updates and cloud storage. Their managed dedicated gaming servers (for $158/mo) also update automatically. KnownHost offers free migrations for all of these plans.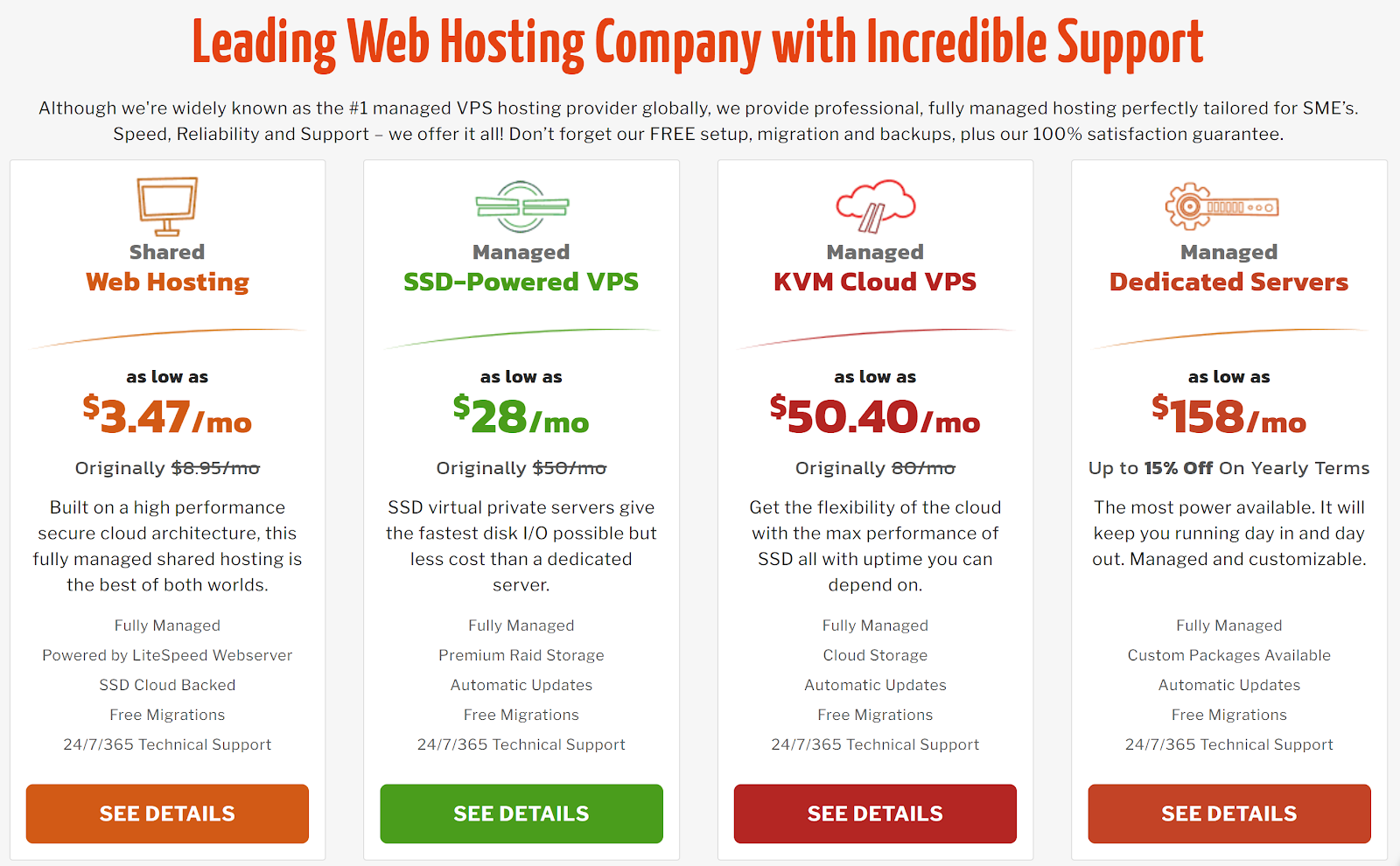 Features and benefits:
Automatic updates,
Free migrations,
Free DDoS protection,
Free data backups,
24/7/365 technical support
Server location: USA

#2 GameServers.com – The Best Dedicated Game Server Hosting reviews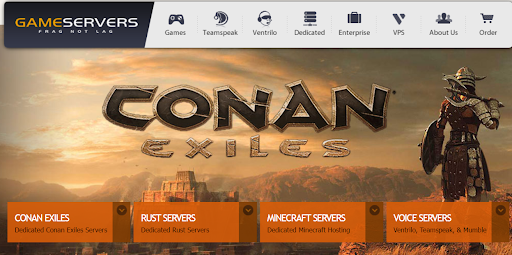 GameServers.com
was founded in 2004 to work directly with developers covering all key aspects of gaming server hosting. Today, the team is proud to serve over 500,000 clients worldwide.
Overall, GameServers.com is among the leading game server hosting companies offering to host the most popular multiplayer games (Minecraft) and more. They host popular game servers, including Call of Duty, Rust, etc. So, this list makes this company reliable.
Moreover, they offer affordable prices. They allow customers to install games on their dedicated server for gaming starting at $ 69.99 per month.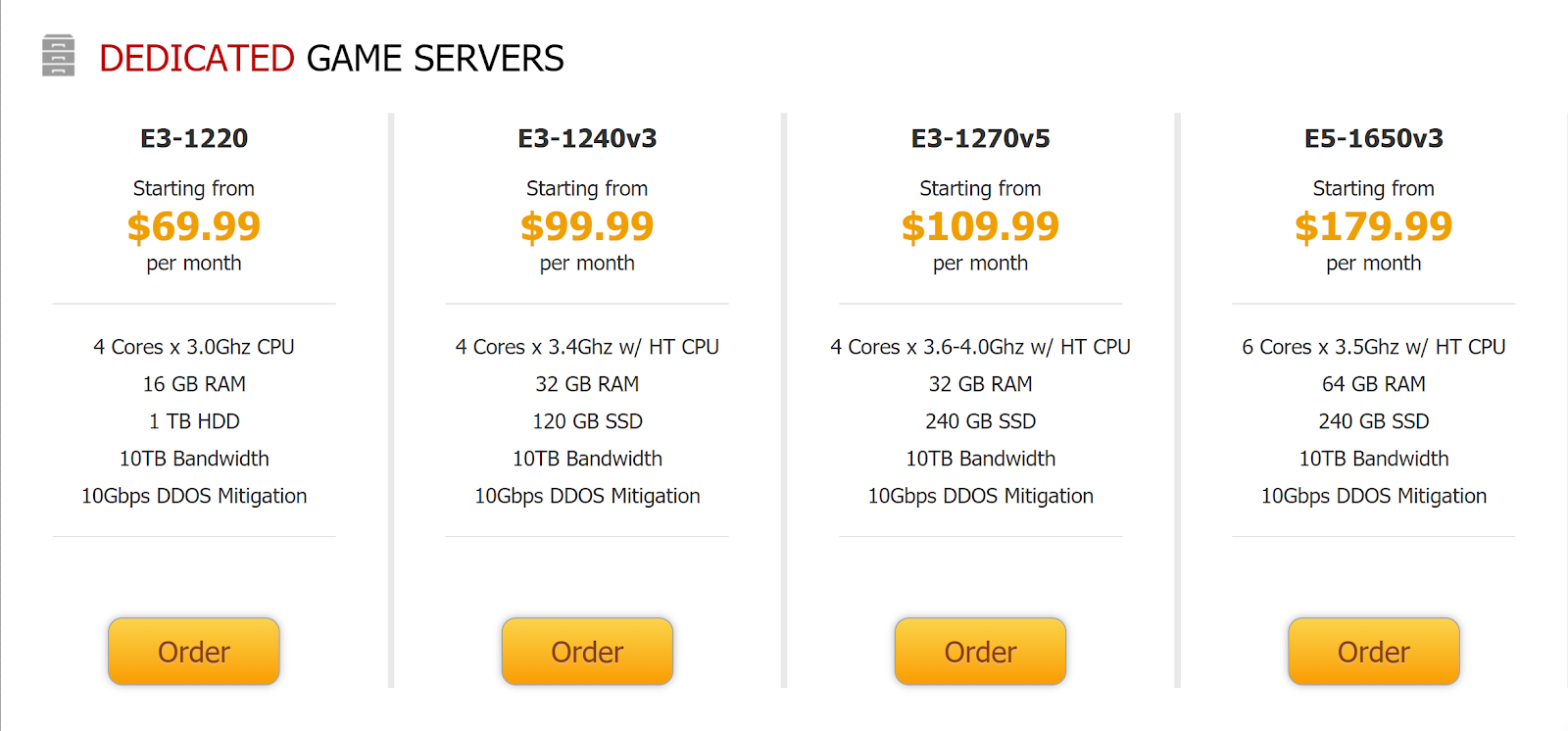 Features and benefits:
Dedicated servers with 1000Mbps connections and / 29 IP space,
HDD / SSD infrastructure,
Free DDoS protection,
Fully custom packages with various add-ons, etc.
Server location: Global

#3 Servermania – Affordable Provider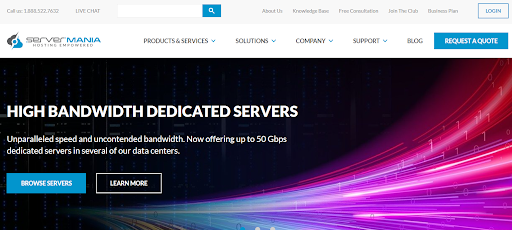 Since 2002, Servermania has been a leading Canadian hosting service providing cloud VPS and dedicated servers (on Windows / Linux) in gaming. The team is ready to provide add-ons to storage and security solutions for your service.
The company provides customized and competitive packages starting at $129 per month with a wide variety of base configurations.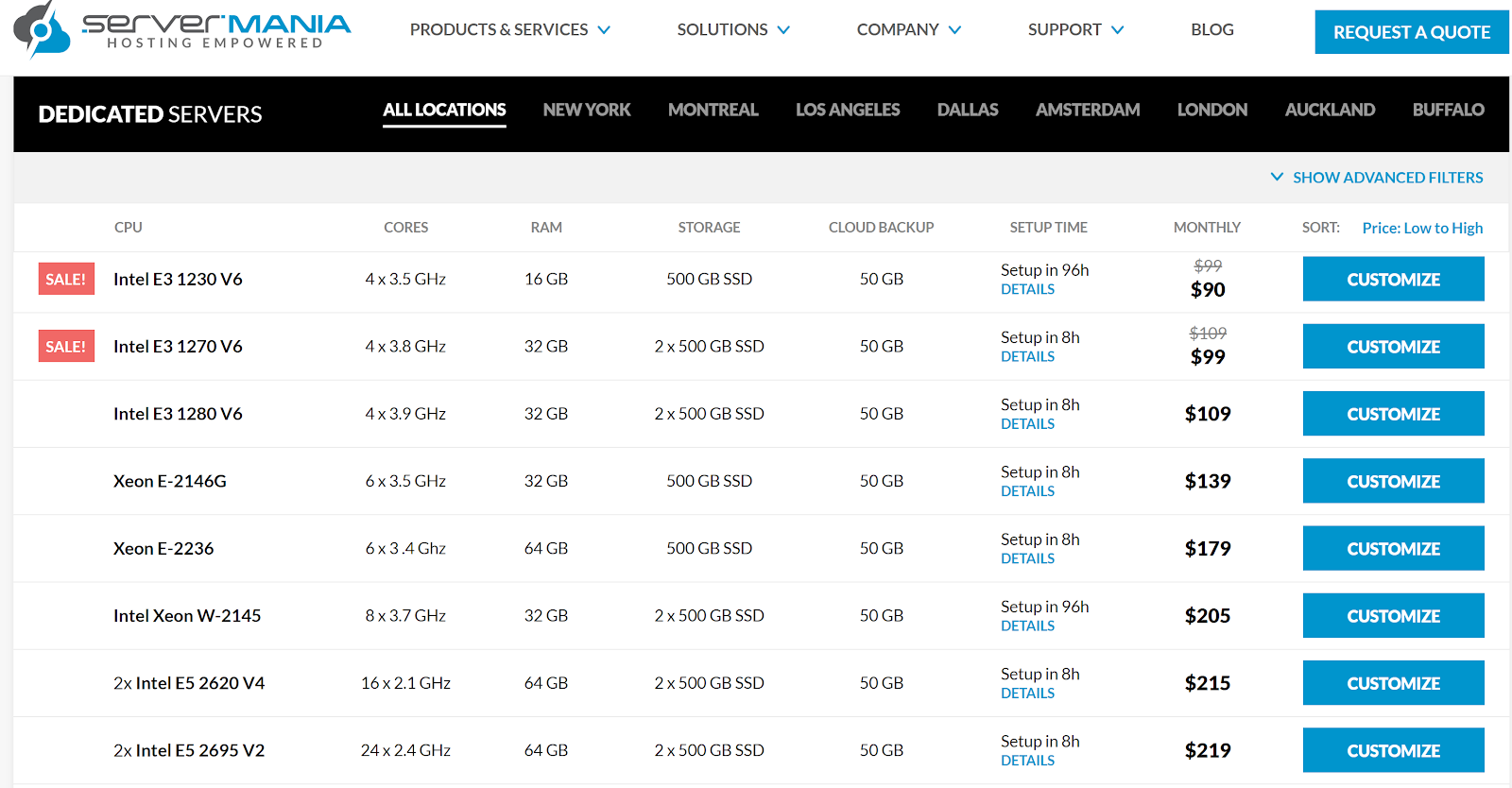 Features and benefits:
Service Level Agreement 100% network uptime,
Network speeds up to 20 Gbps,
Global server location,
Customized hosting solutions,
Personalized support 24/7,
DDoS protection
Server location: USA, UK, Netherlands, Canada, New Zealand

#4 A2 Hosting – The Fastest among Game Server Hosting Providers

A2 Hosting
has been a green company operating since 2003, which you can apply to as the best-dedicated server hosting for games (Counter-Strike 1.6, CS: GO, Minecraft). They have won industry recognition for their solutions, such as the fastest provider. They all come with a Turbo Server option for fast page loading.
VPS hosting and gaming dedicated server hosting are divided into two categories: managed (from $249.99/mo) and unmanaged (from $199.99/mo).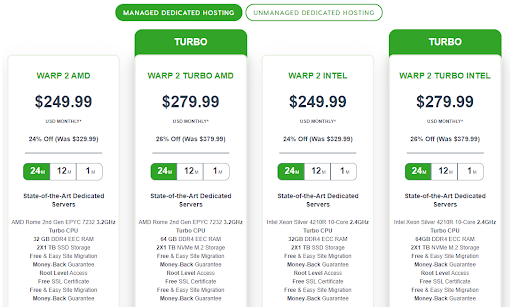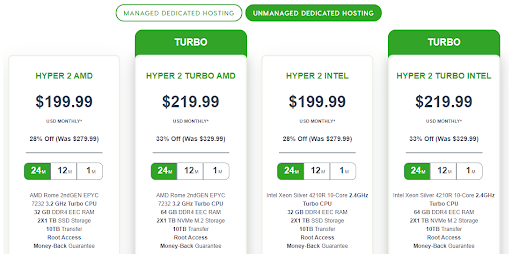 Both have a good price-performance ratio.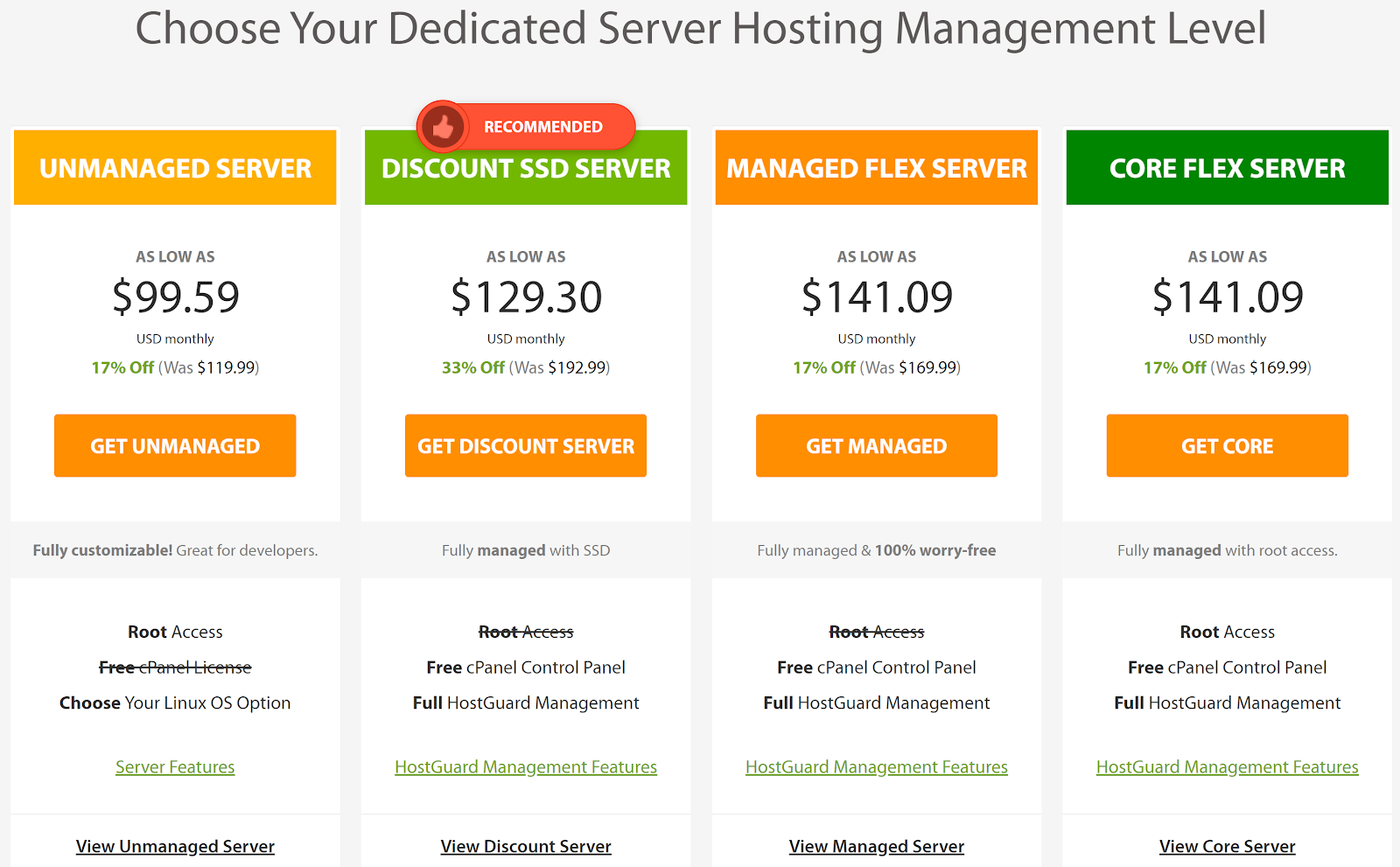 Features and benefits:
Turbo servers 20x faster than others,
Ultra-reliable servers with 99.9% uptime
Free DDoS protection,
Easy control panel, etc.
Server location: USA, Netherlands & Singapore

#5 InMotion – The Best Game Hosting Company

InMotion
has been providing game server hosting services since 2001. Today it is still one of the most popular providers with world-class infrastructure optimized for high-speed performance and excellent technical support.
With their well-defined plans, you'll get a precise the provider solution with the powerful tools you need for your gaming project. Their pricing offers already include discounts on subscriptions for one year.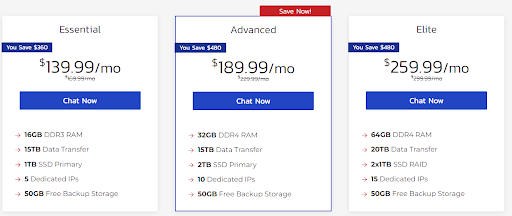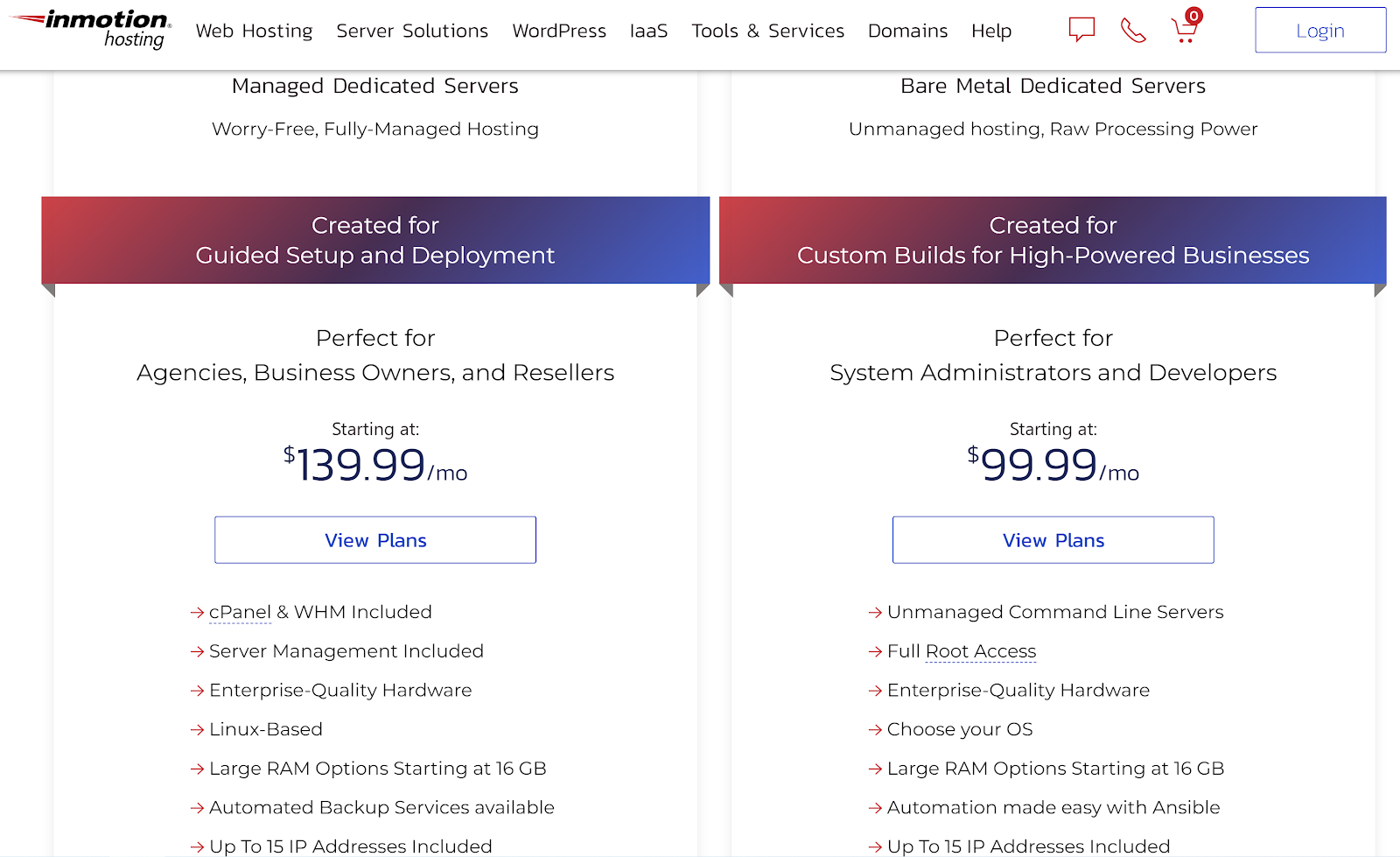 Features and benefits:
99.9% guarantee of uninterrupted operation,
No-reboot updates with zero downtime,
Multiple data centers,
Advanced configurations,
Easy control panel, etc.
Server location: USA
So, each company has its characteristic advantages over its competitors. You can use Servermania services to provide 100% network uptime.
A2 Hosting provides turbo servers that are 20x faster than others. But perhaps you are planning to launch games like Rust or Minecraft to the whole world, and you are interested in a global server location (Servermania, GameServers.com, A2 Hosting, Streamline Servers, or PingPerfect).
Or you want to use game server hosting with DDoS protection (A2 Hosting, Servermania, KnownHost, GameServers.com, Host Havoc). Besides, one of the above companies (InMotion) has multiple data centers.
You can find other game providers lists with main characteristics below. These will help you choose the right one for your gaming needs.
Hosting
Pricing / mo
(starting at)
RAM
Free trial
Players
Control panel
DDoS protection
Mods allowed
Instant setup
Host Havoc
$14.00
8GB
No
14-40
TCAdmin
Yes
Yes
Yes
GTX Gaming
$9.20
8GB
No
10-120
Custom
Yes
Yes
Yes
Survival Servers
$12.50
8GB
No
10-28
Custom
Yes
Yes
Yes
PingPerfect
$13.12
6GB
Yes
12-48
Custom
Yes
Yes
Yes
Nitrous Networks
$13.10
unlimited
No
8-32
TCAdmin/td>
Yes
No
Yes
XGamingServer
$13.00
4GB
No
unlimited
Custom
Yes
Yes
Yes
Apex Hosting
$9.99
2GB
No
Unlimited
Custom
Yes
Yes
Yes
Scala Cube
$10
1.5GB
No
20–600
Custom
Yes
Yes
Yes
BisectHosting
$11.96
4GB
No
Unlimited
Custom
Yes
Yes
Yes
Xgamingserver
$15.00
4GB
No
Unlimited
TCAdmin
Yes
Yes
Yes
Citadel Servers
To be considered
16GB
Yes
To be considered
TCAdmin
Yes
Yes
Yes
ServerBlend
$11.48
unlimited
No
unlimited
Custom
Yes
Yes
Yes
Streamline Servers
$15.00
8GB
Yes
10–50
Custom
Yes
Yes
Yes
Game Servers
From $19.95/month
5GB
No
Up to 54
TCAdmin
N/A
Yes
Yes
LOW.MS
$8.54
10GB
No
8-70
Custom
Yes
Yes
Yes
The Most Popular Games and Their Reviews
Our web hosting category also includes the most popular game hosting reviews. These reviews have a minimum hosting requirement section, top providers comparison and describe whether it is better to buy or rent squad hosting, or to host yourself. This information can help you decide which option is best for you, based on your needs and budget.
| | | | | | | |
| --- | --- | --- | --- | --- | --- | --- |
| Game | Processor | Memory | Graphics | DirectX | Hard Drive | Choose hosting |
| CS GO | 1.4 GHz (64-bit) | 512 MB | RX 560 or GTX 1050 | Version 9.0c | 32 GB | Review |
| Rust | 3.4 GHz | 4 GB | FPS, graphics quality set to 2, a 2000 draw distance, and 100 shadow distance | Version 11 | 3 GB | Review |
| 7 Days to Die | 2.4 GHz Dual Core | 8 GB | 2 GB Dedicated Memory | Version 11 | 12 GB | Review |
| Space Engineers | Intel i5 @ 3.0 GHz or higher (or AMD equivalent) | 8 GB of RAM | Geforce 1070 GTX / Radeon RX Vega 56 or higher | Version 11 | 35 GB | Review |
| RLCraft | Intel Celeron J4105 / AMD FX-4100 or better | 4 GB RAM | Intel HD Graphics 4000 / AMD Radeon R5 series | Hardware ray tracing capable GPU like NVIDIA GeForce | 2 GB HDD | Review |
| Blackwake | i5 2400, FX-6300 | 8 GB | R9 270, GTX 660 | Version 11 | 4 GB available space | Review |
| Valheim | 2.6 GHz Quad Core or similar | 8 GB RAM | GeForce GTX 950 or Radeon HD 7970 | Version 11 | 1 GB available space | Review |
| Unturned | Windows (7, 8.1 or 10) 64-bit | 4GB | Intel HD 3000 | DX 9.0c | 4GB | Review |
| Natural Selection 2 | Dual-core processor 2.4 GHz (Intel Core 2 Duo, i3), 2.6 GHz (AMD Athlon or FX) | 6 GB RAM | DirectX 11 compatible dedicated video card with 2 GB VRAM | 11.0 | 13 GB HD space | Review |
| Citadel: Forged with Fire | 2.0GHZ or better | 8 GB RAM | GTX 950 equivalent or better | Version 10 | 20 GB available space | Review |
| Fortress Forever | 1.2 GHz | 512 MB RAM | DirectX 7 level Graphics Card | Version 7.0 | 5 GB available space | Review |
| Starbound | Core 2 Duo | 2 GB RAM | 256 MB graphics memory and DirectX 9.0c compatible gpu | Version 9.0c | 3 GB available space | Review |
| Eco | AMD Ryzen 5 1500X 3.5 GHz Quad-Core or Intel i5-6500 3.2 GHz Quad-Core or similar | 8 GB RAM | AMD Radeon R9 290 or NVIDIA GTX 970 or similar (Minimum: 4 GB VRAM) | Version 11 | 4 GB available space | Review |
| Team Fortress 2 | 1.7 GHz Processor or better | 512 MB RAM | | Version 8.1 | 15 GB of available space | Review |
| Jaws of Extinction | Intel i7 4820k or AMD equivalent | 16 GB RAM | 6Gb GPU (Nvidia: GTX 1080 / AMD: RX 5700) – 30FPS | Version 11 | 40 GB available space | Review |
How to Choose the Best Game Hosting Providers?
To ensure the stable operation of the game servers, you must choose a reliable hosting option with voice servers. When choosing a hosting for gaming services, the criteria to consider are similar to the criteria for choosing servers for other types of web hosting. Still, there are several key features to consider. Consider the following selection factors:
Factor 1 – Uptime & Bandwidth
One of the most important web hosting characteristics is uptime guarantee and bandwidth. The former is the operating time since the last switch on. The higher it is, the more reliable the game server hosting platform is. The latter is the rate at which data is transferred over a computer network. Imagine the highway has two lanes. In this case, only two cars can pass through it.
The more lanes you have, the more cars can travel on the highway. Both parameters mean that you can count on it to work without interruptions for a long time. Therefore, place the game (like Rust or Minecraft) only on trusted platforms with high uptime and unlimited bandwidth.
Factor 2 – Speed & Performance
It is important to consider the speed of the connection to the server host and the speed of its response to the client. The higher the speed, the less latency. Thus, the game (for example, Minecraft) doesn't slow down, which creates a level playing field for the players and establishes the game's competitive balance.
Games put a heavy load on the server CPU / RAM when it comes to performance. So, think about server hardware, the specific requirements depending on the game you choose.
Factor 3 – Management & Automation
Managing a server is not easy for everyone. Therefore, if this is your first project, it's worth choosing a game server hosting with automatic updates, a large selection of game server control panels for administration, one-click software installation, automation of the operating system kernel update without restarting the server. There is a difference between control panels offered on regular and website-oriented hosting and those used when hosting game servers. While choosing among website hosting providers, you'll need more details about the state of the hardware and the load on individual components of rented servers.
Factor 4 – Factor 4 – Game Support
One of the other useful characteristics of a web host is game support. You need to make sure the game server hosting providers support the game you plan to host on their servers. Perhaps you can find this information on their website or chat.
In addition, you need to find out if the company (for example, Host Havoc) has 24/7 technical support and what it includes. You may find that these options are only available in some tariff packages, which may be more expensive. We also recommend checking how often game hosting providers make updates and if they are automatic or if you need to update manually.
Factor 5 – Player Count
Each member of good games (Minecraft, Call of Duty, Counter-Strike 1.6) wants to get the best gaming experience with a clear and simple menu. Therefore, when choosing server providers, you need to know how many players they support. If your game developers have created a product for many players, you will want to get a VPS hosting with more resources or a dedicated server. It would help if you had the provider to match the requirements of your games. There is no one-size-fits-all solution, as each product has its characteristics.
We also recommend choosing a hosting company that can quickly grow your server when needed. You will need this option in case of a rapid increase in the number of players in your exciting games.
Factor 6 – DDoS Protection
It's no secret that each game server hosting platform is a common target for DDoS attacks. Therefore, you need to pay attention to which companies can solve these security issues. Some of them provide such a service for your games. But you can also do without DDoS protection if you properly secure your server.
Factor 7 – Reviews
You have already decided on some hosting companies' options. Moreover, you have considered all the previous factors, but you also need to know the opinion of your competitors who use these servers. How to do it? You can find the company's social media page (Facebook, Instagram, Twitter) or YouTube channel to read reviews. In addition, you can see how the support team reacts to requests from their clients and gamers. If you see a lot of negative comments from customers, you should think about the reliability of such companies.
You can also talk to your competitors (text chat, voice chat, call, mail, meeting) to find out more information you need. Or chat with a popular gamer about this topic.
Factor 8 – Paid Hosting Services
We recommend that you only use paid servers as you can expect to receive quality and secure services from them. And in case of a problematic situation, you can contact the technical support service to resolve the issue. In addition, companies may offer small trial periods so that you can test their servers and make decisions about future collaboration. Some hosting providers can also offer coupon codes on their services.
Factor 9 – Cost
It would help if you considered game server hosting costs. Each provider has several tariff packages that differ in different services. The price can also depend on the number of players for a game (like in Minecraft or less) and the ability to scale this indicator on the server quickly.
Factor 10 – Server Locations
If your gamers use your product in the US, you need to find a hosting company with servers here. But it would help if you understood that this might not completely solve your question. Why? For example, your game has become popular in different parts of the world. And then what? You will need a company (Streamline Servers) that owns the required number of servers in different countries. Therefore, we recommend that you think several steps ahead of this issue. We understand that this may not be easy. But when you find the optimal solution, you can achieve the desired game performance.
As you can see, it's not easy to choose the best game server hosting with a game client as there are many different factors to consider. Providers can make the job of hosting a game extremely easy if you don't have any experience (a beginner) with servers, go with a specialized game hosting company for help. They can help you make the right decision to bring you the results you want and improve the gaming experience.
Different Types of Best Gaming Server Hosting
Before choosing between service providers' various game server hosting options, you need to decide which server type of hosting is right for your multiplayer games. Let's consider them in more detail.
Dedicated Game Servers
A dedicated game server means that the client can place game projects on separate physical equipment in the data center and independently manage the allocated resources. Dedicated gaming server hosting allows you to install any software, keep large databases, and deploy multiple projects.
Depending on the needs of the business, while looking among hosting providers, it is possible to choose ready-made, completely custom configurations, managed dedicated server hosting for gaming, or cheap dedicated game servers.
You can choose between a wide variety of cheap dedicated hosting services depending on your needs.
VPS Game Servers
According to the principle of operation and the peculiarities of functioning, a virtual private server is not much different from a physical server.
It has no restrictions on the number of hosted sites, databases, and domain zones. Its owner-administrator has the right to work with files, install applications, and perform other operations through root access.
A virtual server costs the user much cheaper than renting a physical server comparable in capacity. At the same time, you may see that the performance of VDS / VPS may even be higher. Moreover, it is very easy for a virtual server to add more capacity in additional RAM, processor cores, or hard disk space, with the growing audience of popular multiplayer games (Minecraft, CS: GO, Counter-Strike 1.6).
So, take a closer look at VPS hosting services to see real benefits for your own projects.
Cloud Game Servers Hosting
If this option is used to store data, the user has access to the resources of several servers. This approach ensures uninterrupted resource operation even if one of the servers fails.
This method of storing data has two more advantages: you pay only for the consumed power: how much space you occupied, so much you paid; there is no need to calculate the required volumes, there will be as much space in the cloud as the client needs, the allocated resources are adjusted automatically.
With the cloud, you can scale hosting capacity quickly to meet user requirements.
We will tell you in detail about five popular companies that offer game server hosting solutions for your project. And you can figure out which options suit you best for your gamers.
Hosting Providers Comparisons
What if you are still undecided about the choice between the two providers? Well then, our game server hosting customer reviews will come in handy for you. In our detailed comparison reviews, we've taken the two of the best hosting providers to compare them against each other. We'll break down the pros and cons of each, look at key areas, and discuss what's best for certain types of online games. After reading, you should have a clear idea of what works for you and what doesn't.
Wrap Up
In recent years, we have seen the rapid development of the gaming world, which requires more computing power. Players are becoming more demanding of online gaming. Hence, it would help to choose a reliable provider with a control panel for your project to keep up with the competition. You can use cloud game server hosting, which allows your product to run smoothly even if one of the servers fails.
You may consider many different factors to determine which company has the best game server hosting right for you: uptime & bandwidth to cost & server locations. We understand that this is a lengthy process. But we are sure that our guide will help you solve this issue because it's important for us that you choose the best server for your game. And you can significantly improve the gaming experience of your gamers.
We recommend choosing one of the reliable game hosting companies with multiple data centers with computing power and smooth voice servers. And you can also rent a server with Intel Xeon E5 or E3, or AMD Ryzen 3000 series.
In the FAQ block below you can find answers to some popular questions about website hosting. We recommend that you read them. because you may find important information for yourself right now. And you will understand which way you can find the right game server hosting providers.
Best Game Server Hosting FAQ
Are there free game server hosts?
It's unlikely to find a free dedicated game server hosting with high-quality services. You can get the freest in a certain trial period (7-14 days). It's good if you can test the product before buying it. When testing, check the speed of the network connection, the performance of the disk subsystem, and, if possible, stress-test whether the server can handle the required load. Although some players use listen servers and voice servers, which are free and don't require any special infrastructure or planning to set up. This option is fine if the game (Minecraft, CS: GO) is played by several players. But even with such a small number of gamers, latency and bandwidth issues may arise.
Is it a good idea to buy a cheap game server host?
Considering price as a key factor in choosing, you can go for cheap game server provider if it is a fairly straightforward project. Different games will have different requirements for performance, speed, etc. Therefore, it is always worth checking all the information. Do not forget about reliability, safety, uptime, and other factors. Hosting with 99% uptime can be considered unreliable (which, however, depends on requirements), and with 99.99% uptime, it is quite stable.
What is a dedicated server in gaming?
This is a separate server, which must meet the game minimum requirements in terms of capacity. Video games (Counter-Strike 1.6, Minecraft, CS: GO) require significantly more resources than a static website and other web projects. Therefore, game host companies keep in their data centers only machines with the most relevant multi-core processors adapted to work with resource-intensive tasks. These servers store player data and execute real-time logic describing the location and actions of characters in the virtual world.
How Much Do Gaming Servers Cost?
You are planning to create your first-person shooter game with Unreal Engine. And now you are interested in the number of expenses for a gaming server. Costs can depend on several factors. First of all, the price depends on some factors:
Game server hosting providers
Tariff package
The number of players in your product and the requirements of your game
Accordingly, monthly server costs can range from a few dollars to more than a hundred dollars. Even a home computer can be a server, but this option is not suitable for playing with many players worldwide.
What other popular and reliable hosting companies are there?
If you are planning to launch games for players worldwide, you can turn to PingPerfect, which has 22 servers on six continents. The support service responds within 20 minutes. In addition, Ping Perfect is one of the most popular game hosts and offers a control panel with easy navigation. Perhaps you want to focus on better performance and DDoS protection. Then you can opt for Host Havoc game servers with a control panel. The company offers services that are supported by customizable tools and features. In addition, Host Havoc will provide you with real 24/7 support. Or you can choose Citadel Servers, which offers servers worldwide for thousands of its customers. This company can also provide you with advanced game control panels.