H1 Checker
Kontrollera en specifik sida för tillgänglighet av h1-taggen
Vad är H1-tagg och krav för att skriva det på rätt sätt
Mon, Nov 20, 2017
1995390
1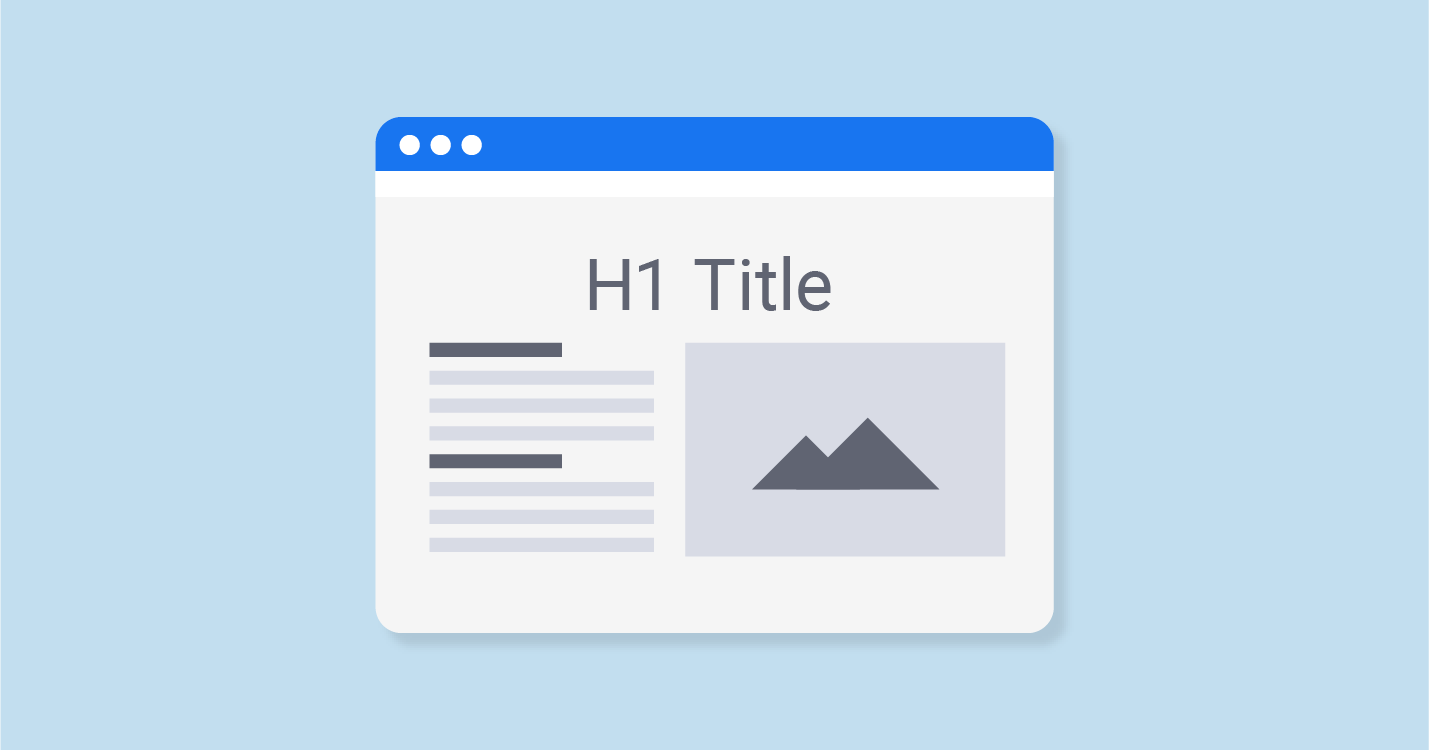 Innehållsförteckning
Vad är H1-taggen
Varje webbsida har flera rubriker, men det är den enda av dem som är huvudrubrik datorn. Vi kan jämföra den med bokens eller tidningens titel. Varje sida ska ha en H1-tagg. Så vi kan bestämma H1 som en HTML-tag som betraktar en rubrik (titel) på en webbsida.
Ett exempel på 

html

 H1-tagg och titeltagg i HTML

 header tag
<html>
<head>
<title>What is H1 Tag & How Important Is This For SEO?</title>
</head>
<body>
<h1>Explore an Importance of H1 

header 

Tag and the Requirements of Its Writing

</h1>


</body>
</html>

H1-taggar har en enorm inverkan på SEO. Eftersom det handlar om attraktionskraft för användaren är sökmotor boots noga uppmärksamma på H1-taggen. Det hjälper till att beskriva innebörden av webbsidan, ger användarna information om innehållet.
Hur man kontrollerar H1-rubriktaggar
Optimering av H1-taggen är det första steget till framgång i SERP. Det är därför du bör kontrollera alla dina H1-taggar på varje webbsida och korrigera om det är nödvändigt.

Upptäck fel i H1-taggen på din webbplats
Starta en webbplats revision i formeln ovan för att upptäcka problem med H1-rubrik märken. Om några minuter kommer du att få en rapport och rekommendationer om "Hur man fixar det".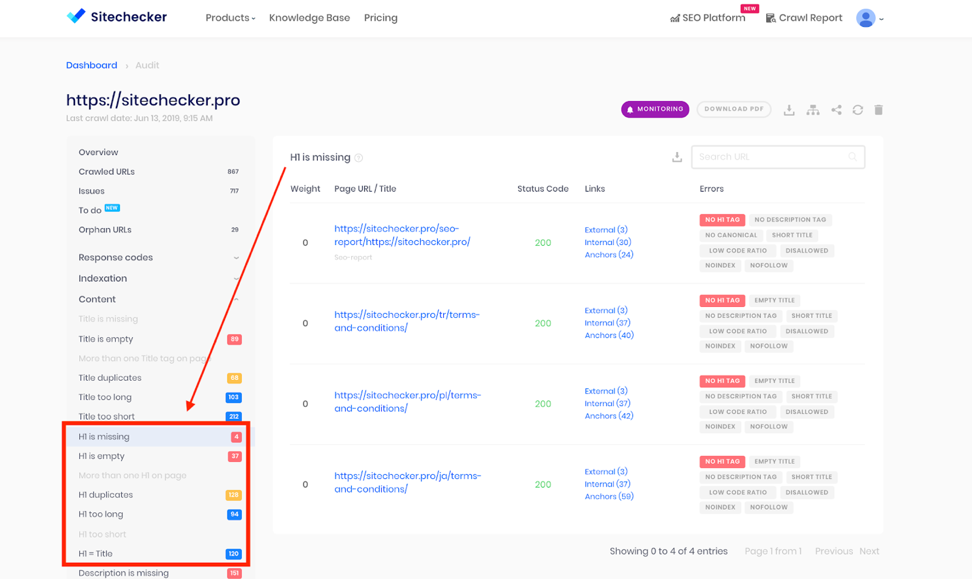 Hur fungerar H1-kontrollen?
Ange domännamnet du planerar att verifiera. Efter några sekunder kommer verktyget att ge dig ett svar om statusen för dina H1-taggar.