Help Customers Find Your SaaS Product in Google Organic Search
Get a detailed to-do list for your SaaS business on how to improve the website and grow organic search traffic.
Trusted by the 200+ SaaS companies


Spending a lot of time on SEO is not part of your business?
Sitechecker is a friendly SEO platform tailored to your needs.
Easy to use
Our customers note that Sitechecker's design is one of its main advantages.
How-to guides
Get detailed text and video tips on how to use seo analysis tools and improve your website.
Alerts & reports
Get instant alerts when something critical happens to your site.
All-in-one platform
Monitor website health, track keywords, and backlinks all on one seo software platform.
Simple SEO platform that fits you
Check site's technical SEO health
It's the first step to start a successful SaaS SEO campaign. Help search engine bots crawl and index all landing pages and blog pages you want. Sitechecker will show which technical corrections to implement to achieve this purpose and how to do that step-by-step.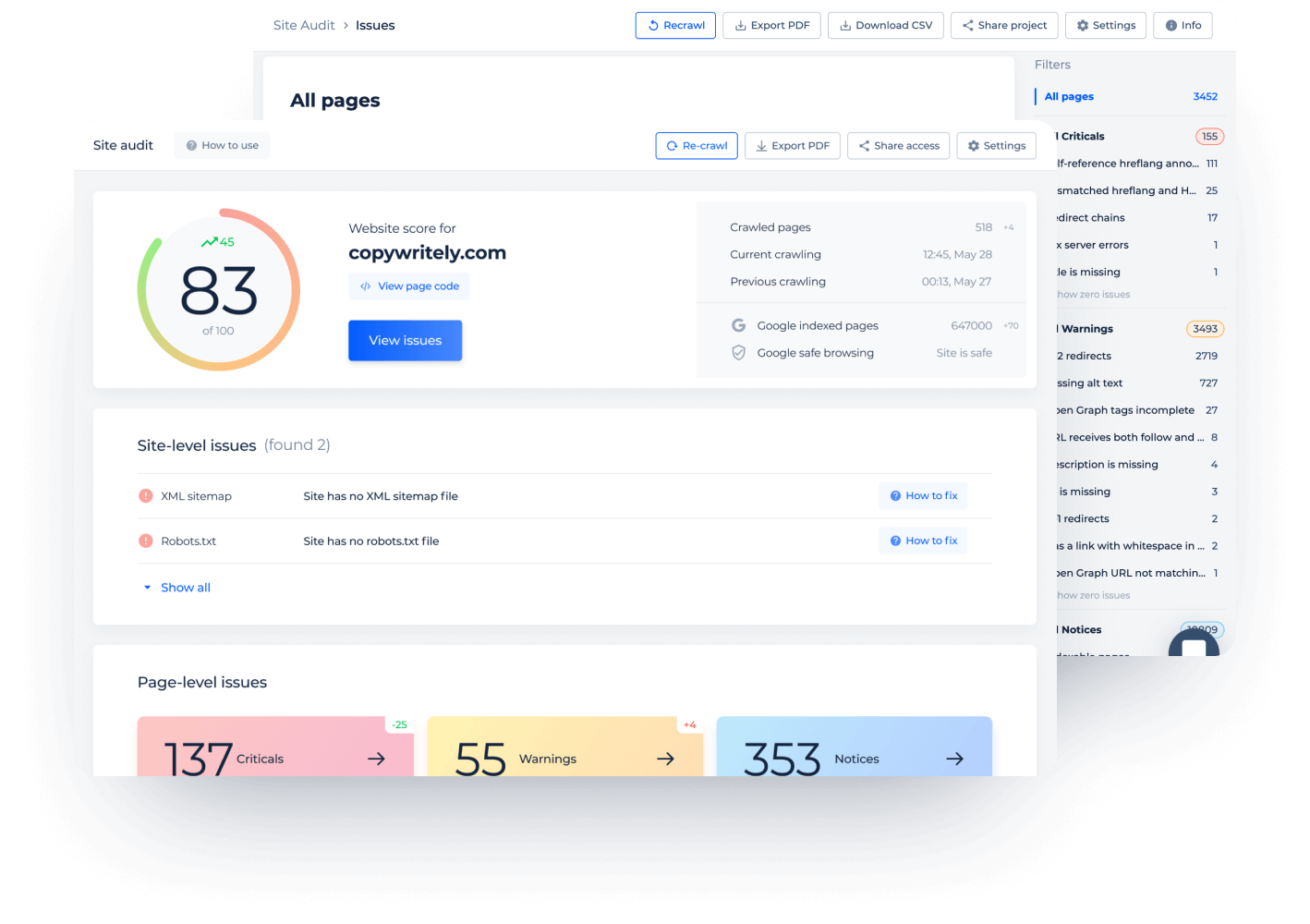 Monitor search performance with an accurate rank tracker
Track website positions by keywords that your potential customers search on Google, Bing, Yahoo, and Yandex. Add comments on the graph to understand how updated design, content, or new press releases impact search rankings. Get daily and weekly emails with search performance insights.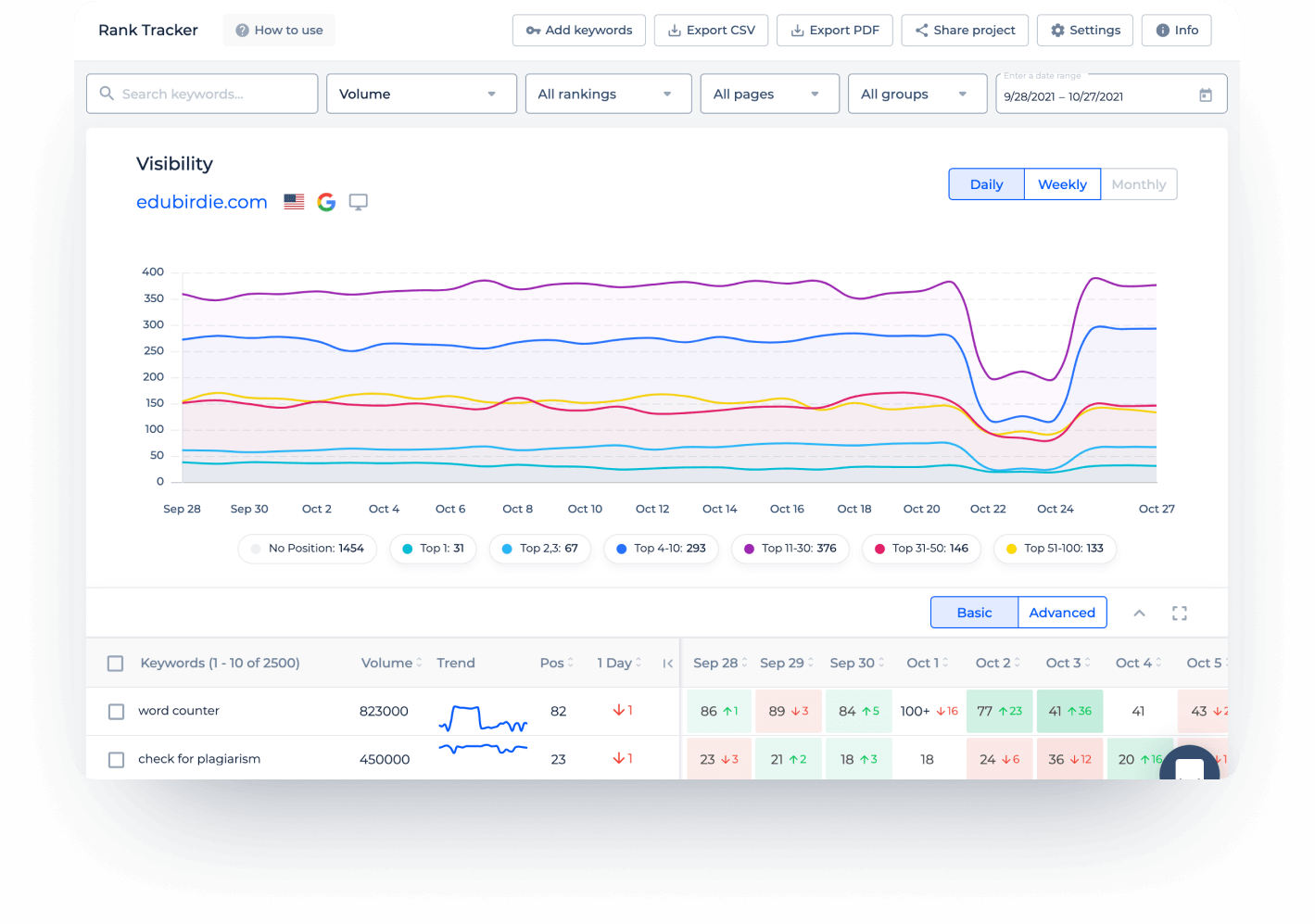 Get a list of landing pages and keywords with the biggest potential
Connect Google Analytics and Google Search Console accounts. If you have properly set conversions, Sitechecker will merge data and calculate which landing pages and keywords have the biggest potential for increasing organic traffic, sales, and revenue.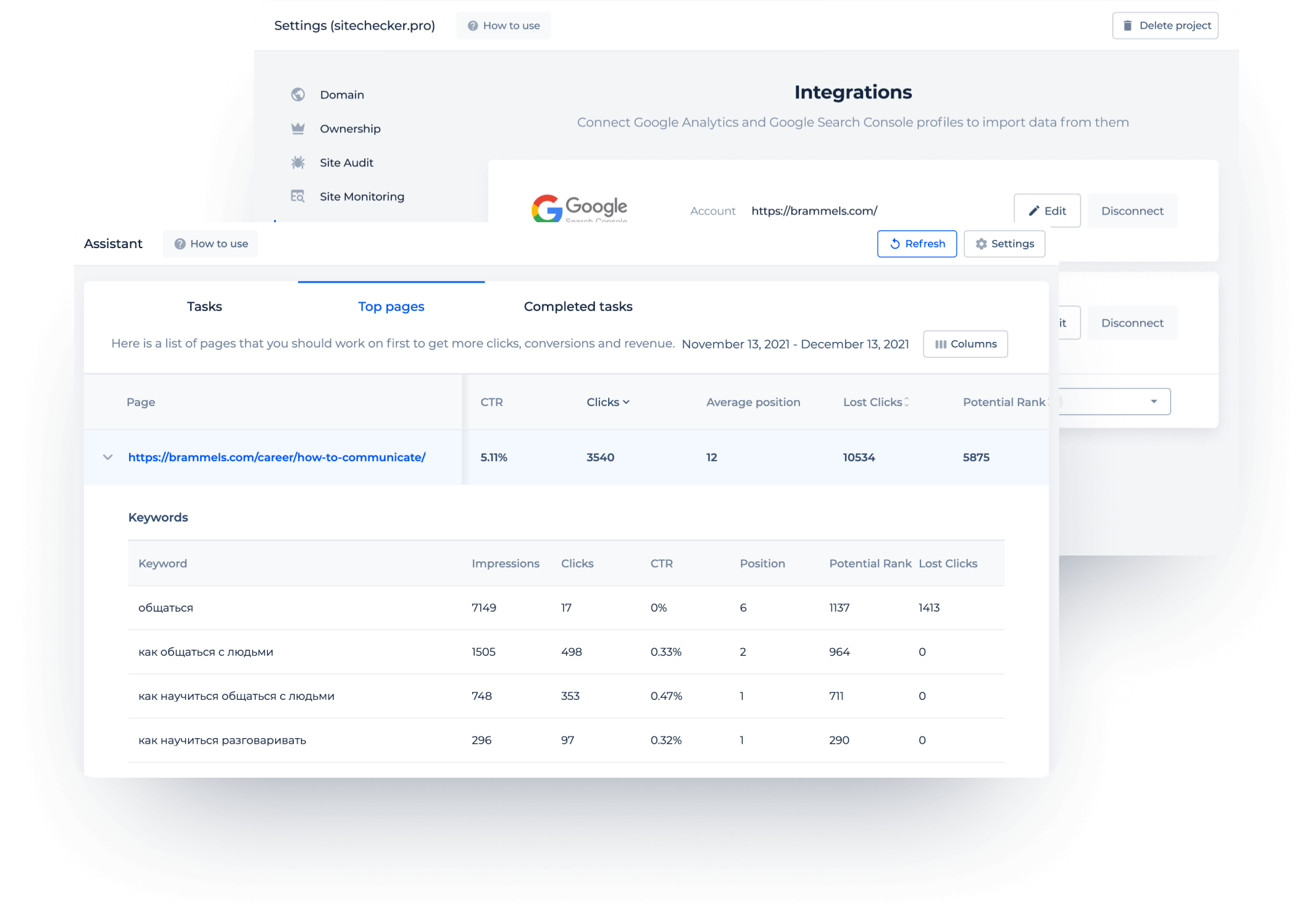 Get a list of must-have changes for every landing page
Every piece of content from the landing page to the post in the knowledge base can drive traffic from search. Sitechecker will create a checklist on how to improve a specific page to grow its rankings and CTR in SERP.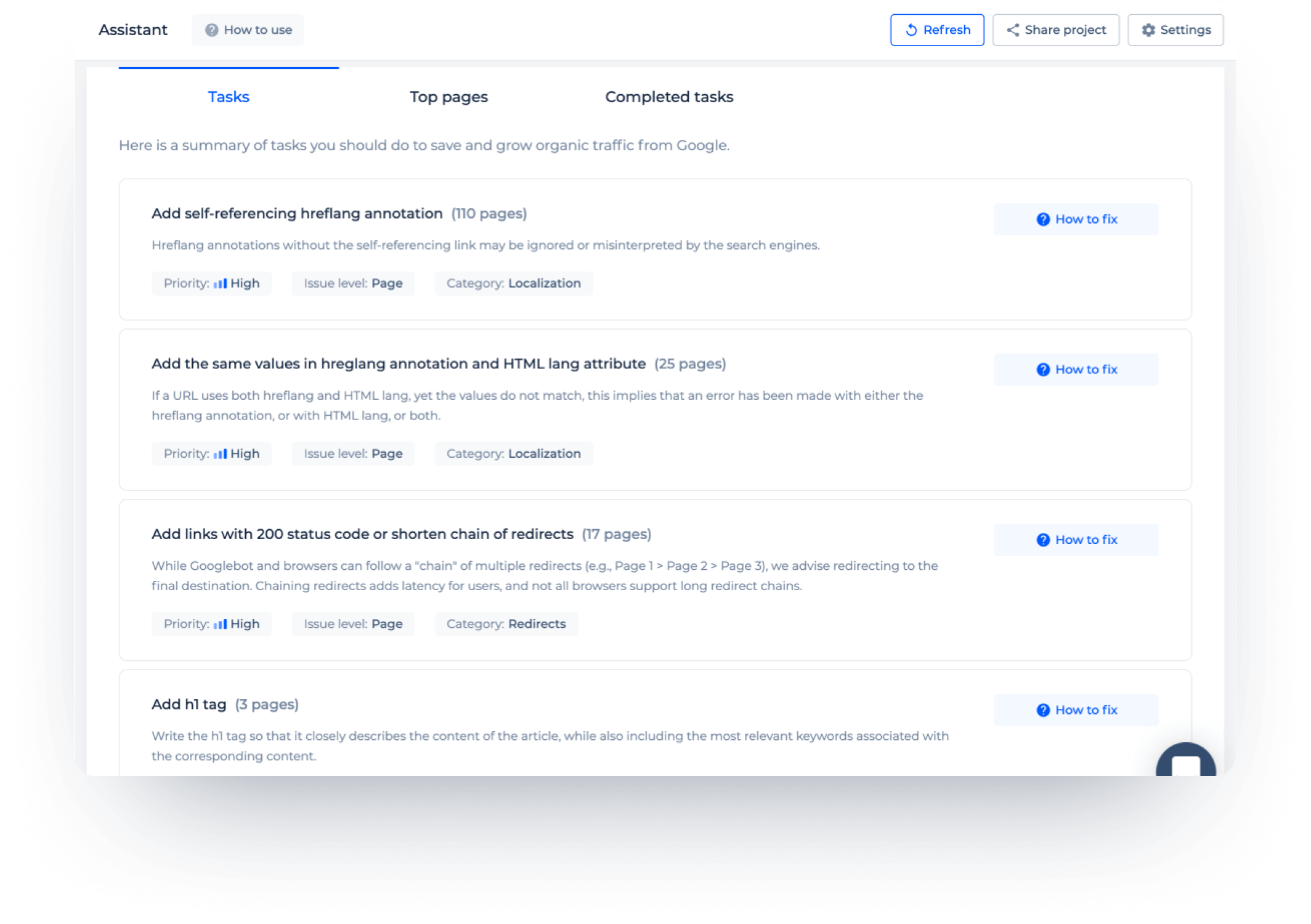 Be alerted with smart notifications for any critical issues
Monitor website uptime and content changes 24/7. Quickly respond to critical SEO issues, e.g., developers remove pages from Google's index or a 404 page is detected. Stay ahead and save your organic traffic.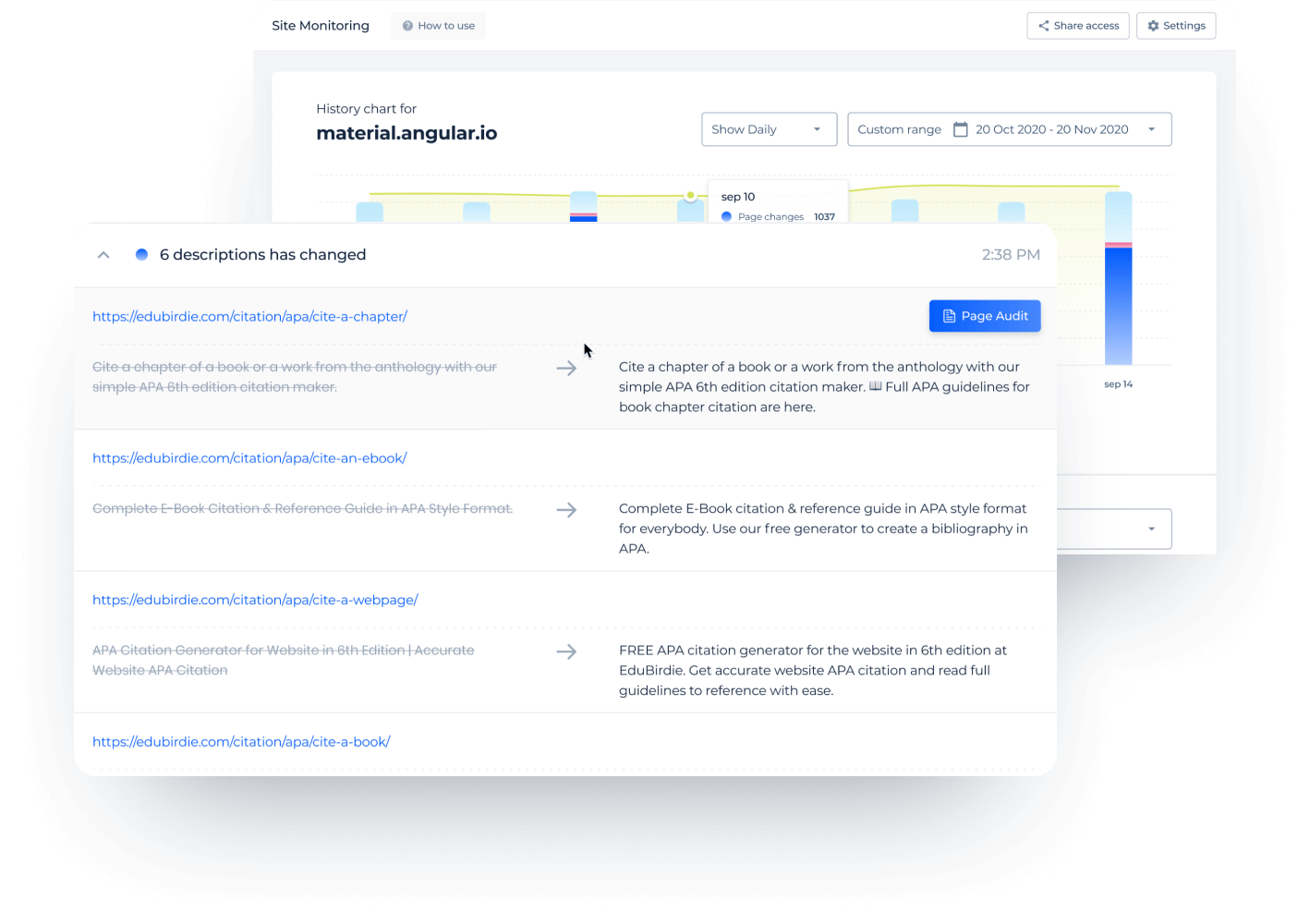 Speed up implementation schedules with one SEO toolkit
Provide access to view and edit projects and make every team member a valuable contributor. How-to-fix guides, SEO assistant, video tutorials, and intuitive design will help implement Sitechecker's recommendations, even by people who lack SEO skills.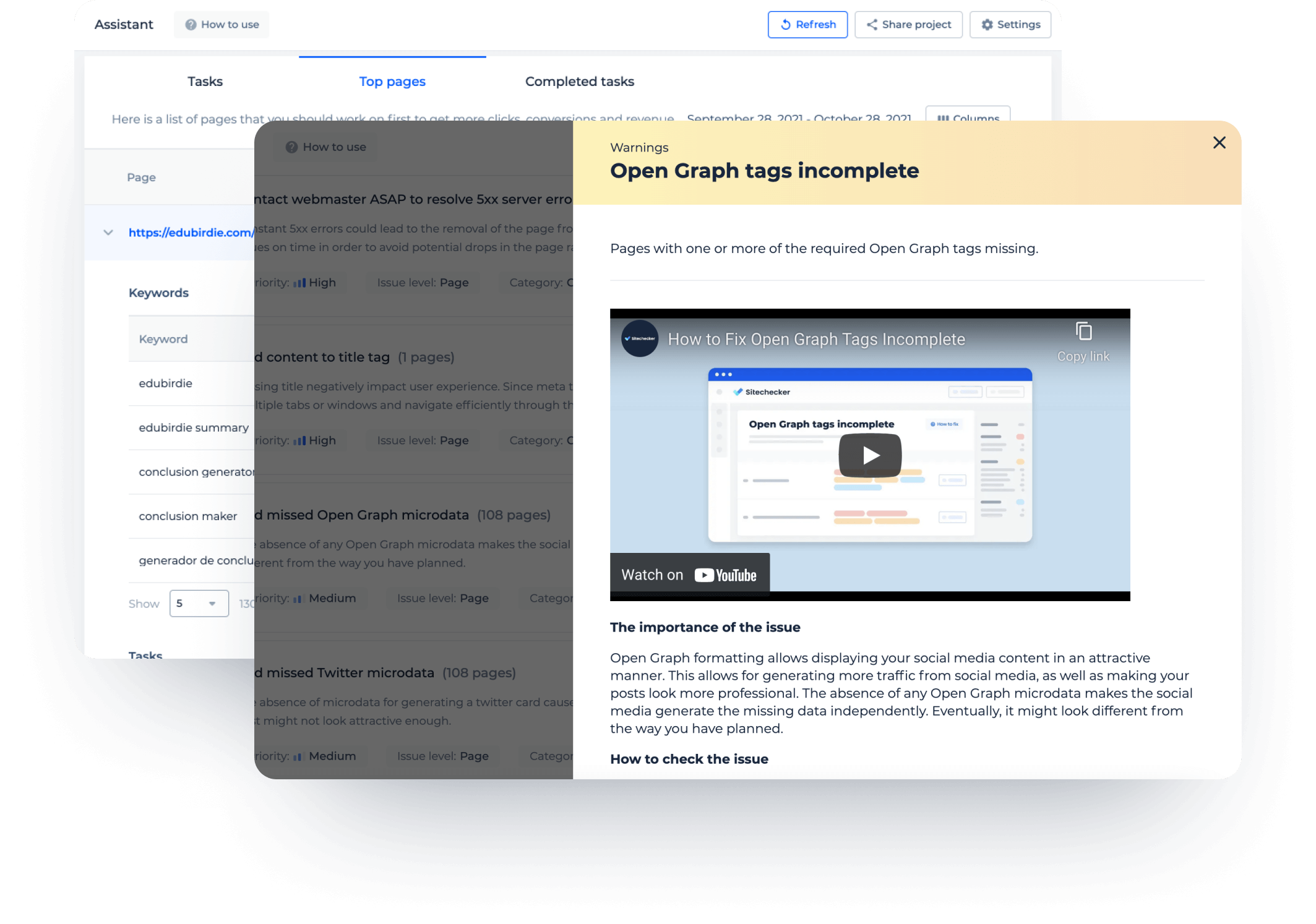 All you need to get to the top of Google
Join 200+ SaaS companies using Sitechecker
What users are saying
Data supplied as of 09/27/2023
Dreaming of the first positions on Google?
Boost your software's authority in search using Sitechecker