Simplify staff's routine work with SEO and help citizens find answers on their own
Find out how to improve a government website to help citizens get public services faster and easier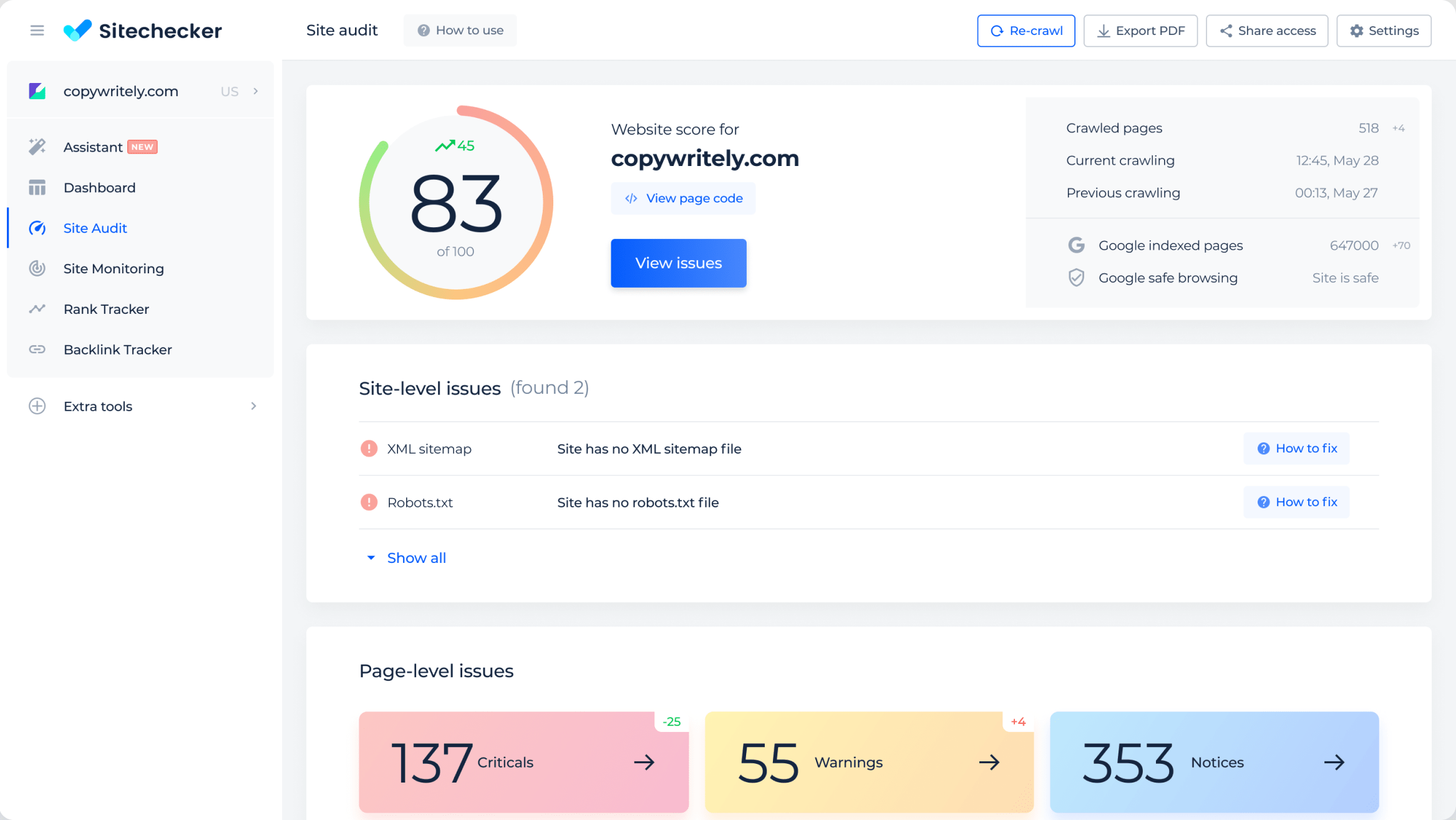 Trusted by 50+ government organizations of different types and sizes


Spending too much time on SEO, not your business?
Sitechecker is the platform tailored to your needs
Easy to use
Our customers highlight design as one of the main Sitechecker advantages.
How-to guides
Get detailed text and video tips on how to use tools and improve your website.
Alerts & reports
Get instant alerts when something critical happens to your website.
All-in-one platform
Monitor website health, track keywords, and backlinks all on one platform.
How Sitechecker can help public administrations
Make your website visible to residents and search robots
Search engines like government websites and treat them as important resources for top positions. But if you don't think about user experience, your municipality website won't rank highly. Get a report with all issues that you should fix to ensure that visitors can effectively navigate your website.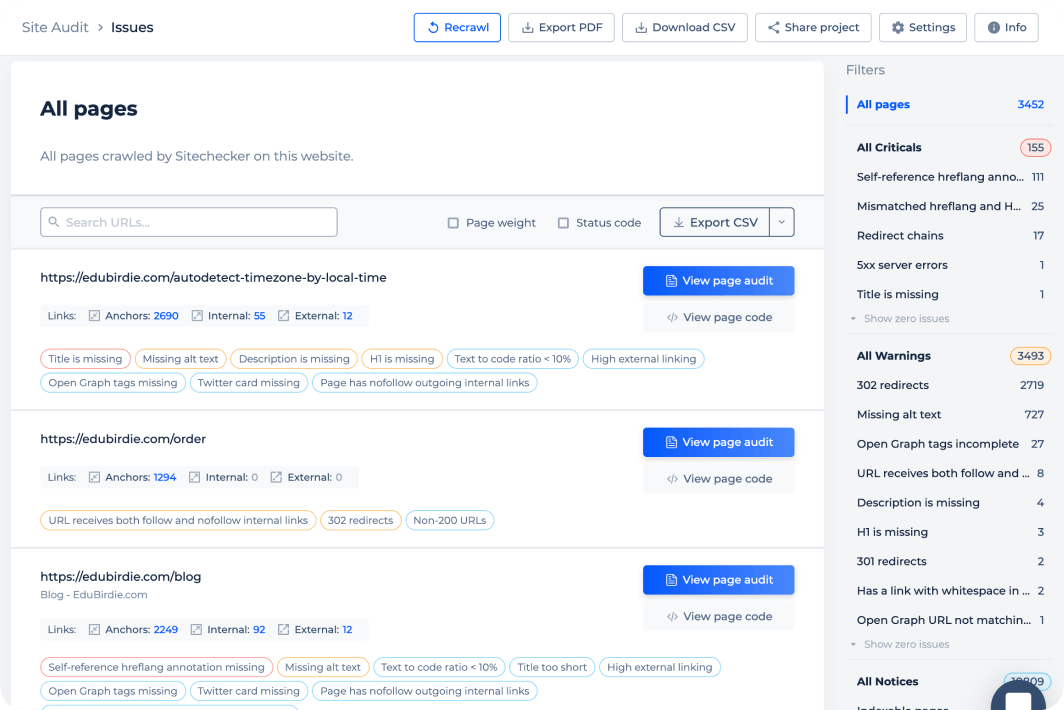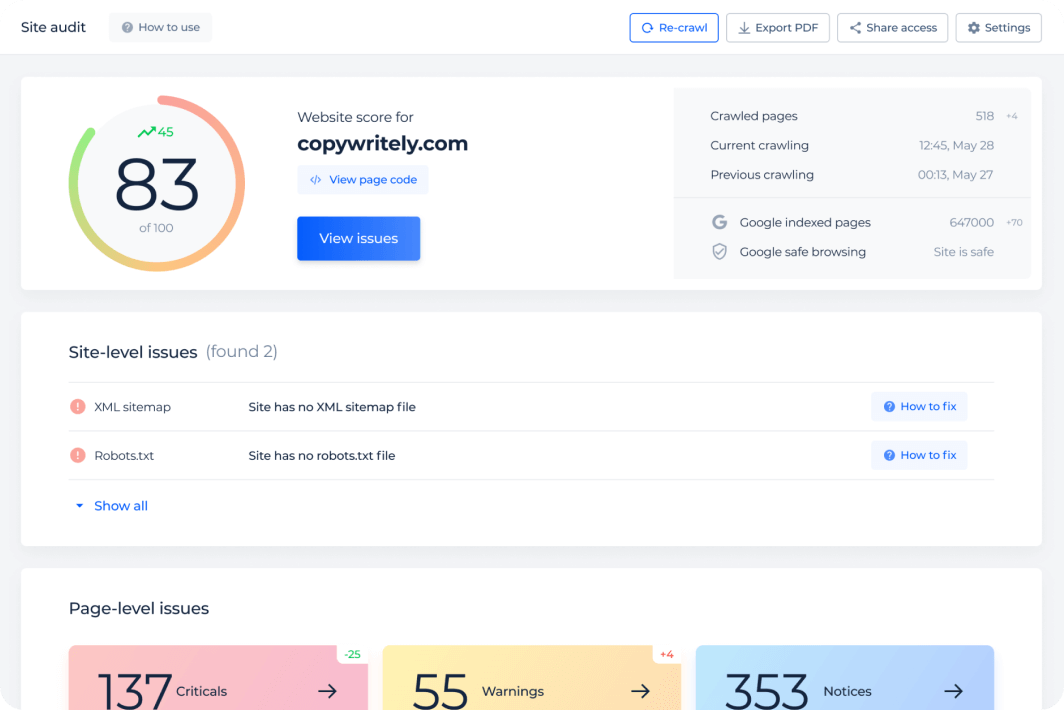 Reach the people in your city, country, or state with the right keywords
Use up-to-date keyword data to get insights into what your constituents are searching for. This will let you know what keywords to strategically place into your titles, meta-descriptions, and content so that search engines will rank these pages properly.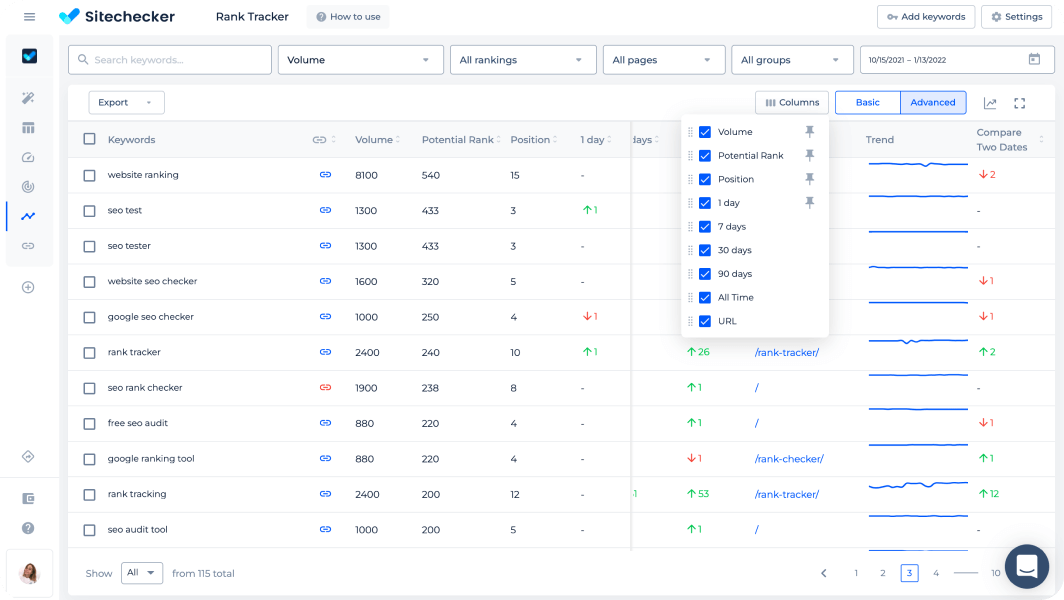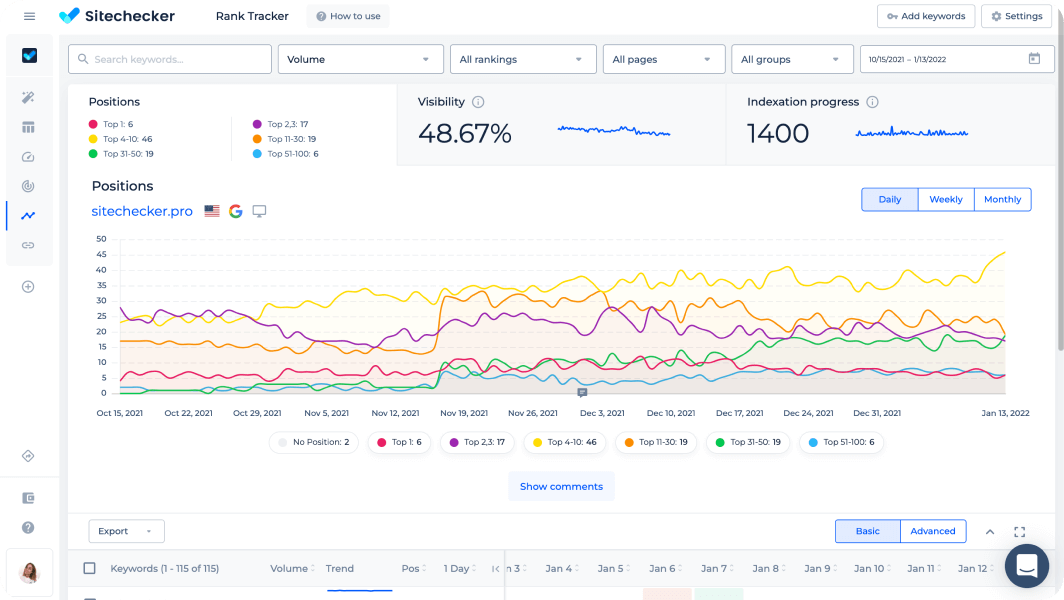 Find and fix errors before your users catch them
On an official government website, such frustrations as website downtime, the deletion of important pages, and other critical errors can harm your reputation. Sitechecker monitors your website 24/7, so you get immediate email alerts whenever something goes wrong.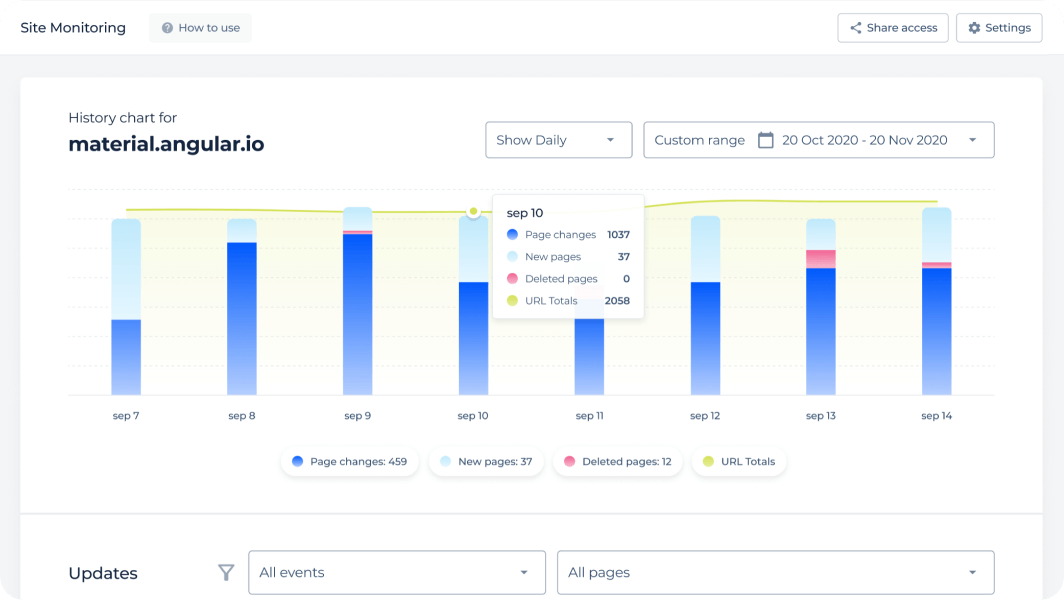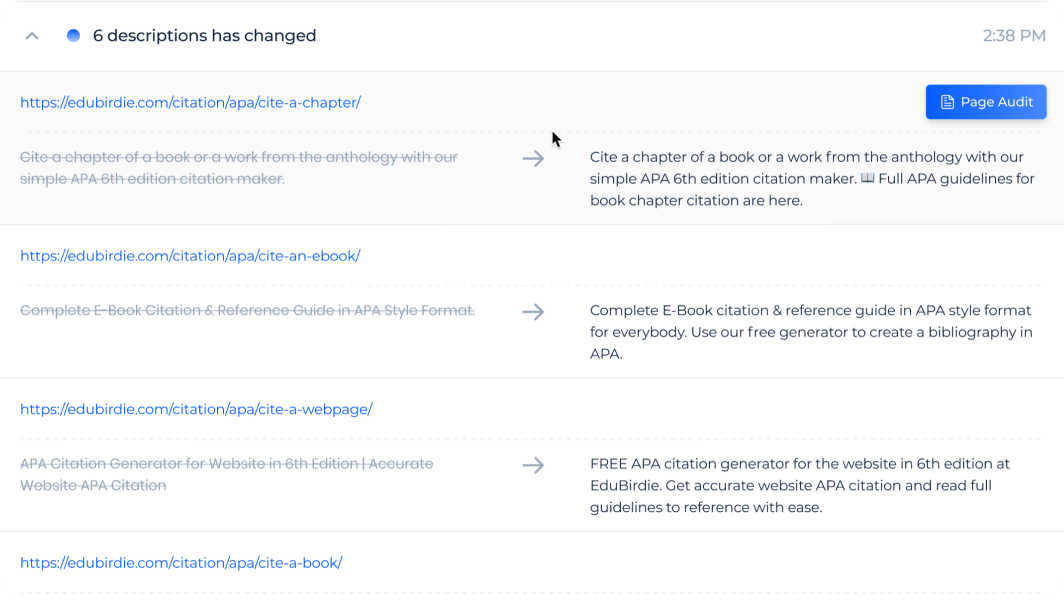 Get easy-to-follow SEO instructions
SEO tasks can look difficult for beginners. With Sitechecker, you will get how-to-fix guides, video tutorials, and intuitive design to help implement recommendations, even by people who lack SEO skills.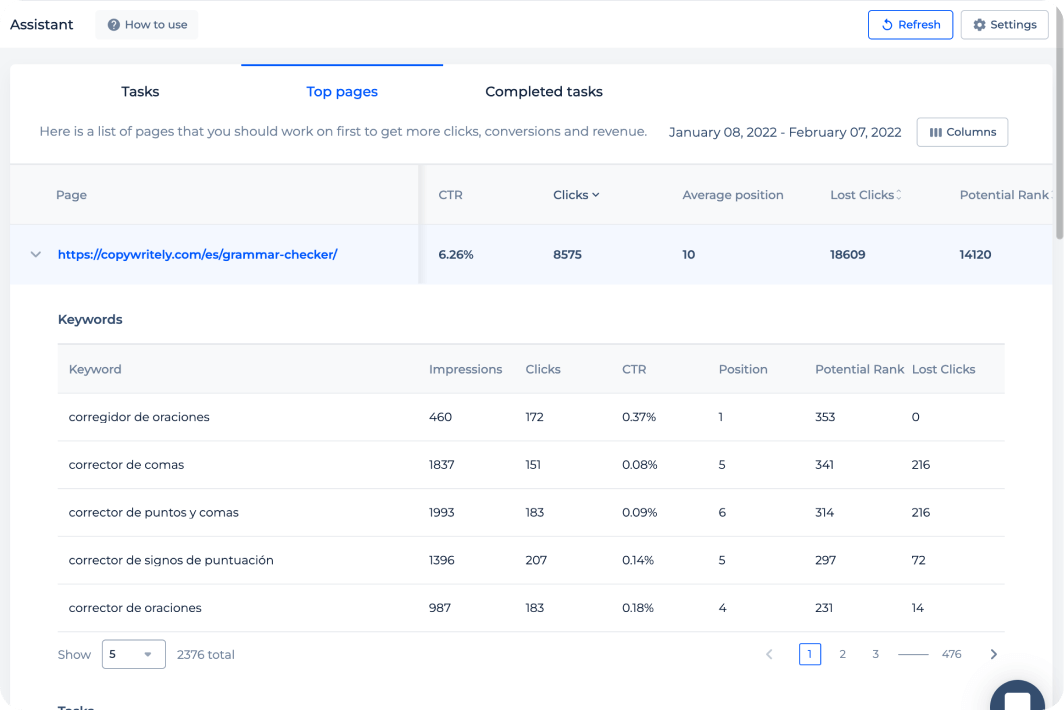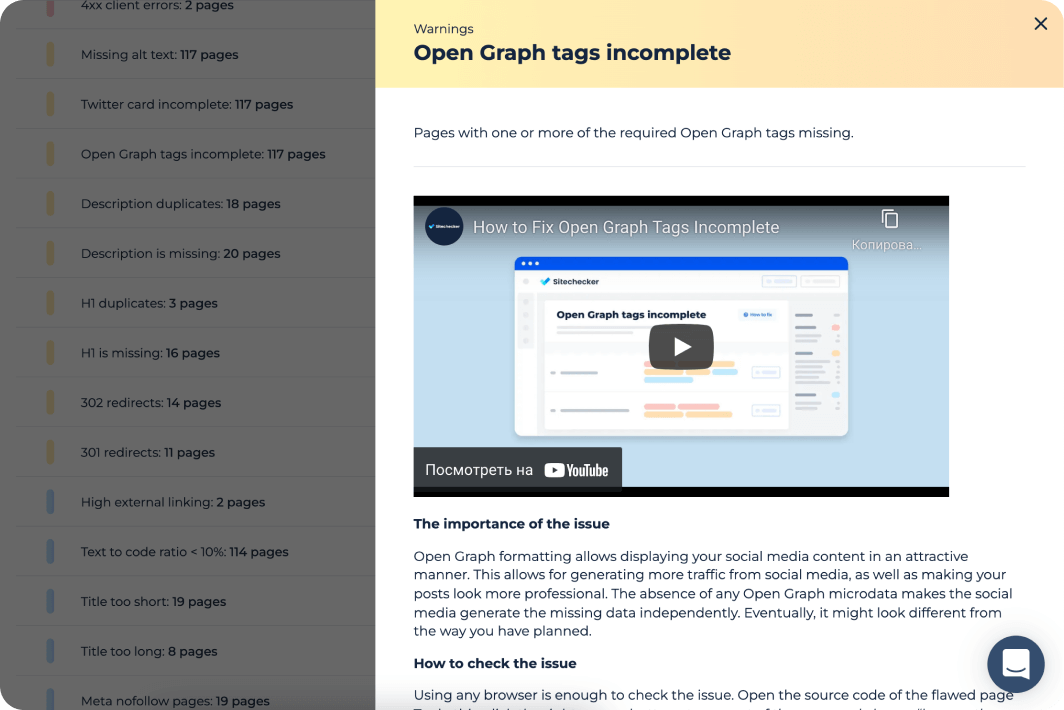 Simplify workflow and implementation schedules with one SEO toolkit
Free up colleagues from answering routine phone calls and emails. Provide your employees with access to view and edit projects for faster optimization of any updates in government policies and procedures or for fixing website errors.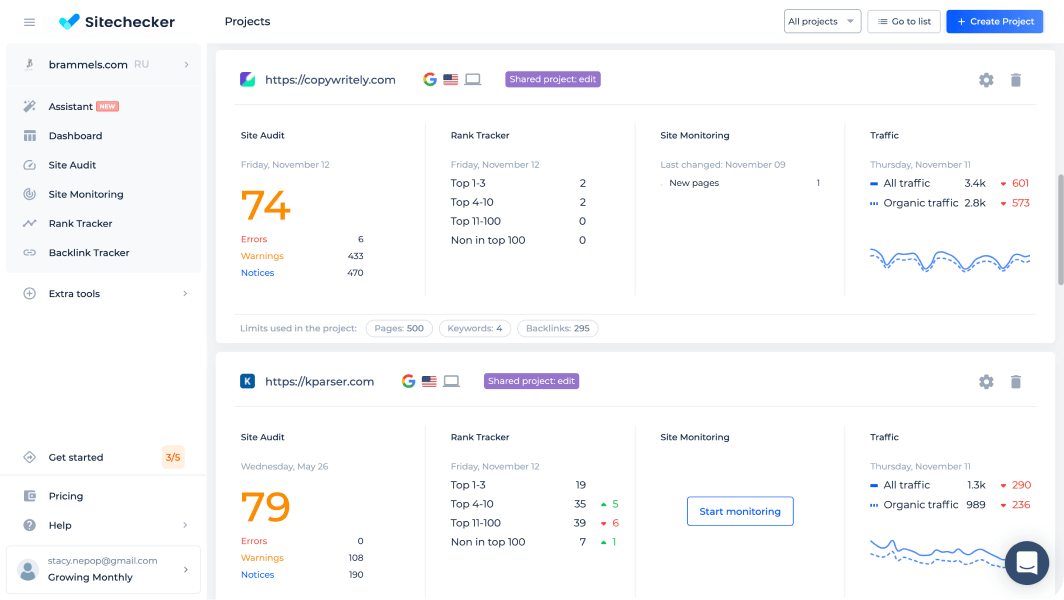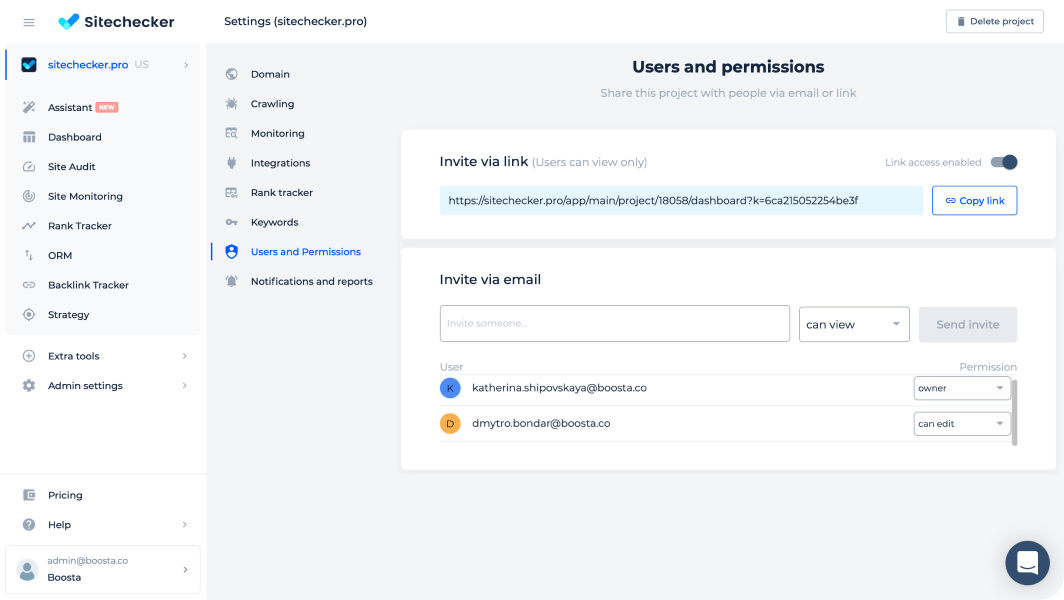 All you need to improve your search engine ranking
Join 50+ government organizations using Sitechecker
What users are saying
Data supplied as of 09/27/2023
Dream of easily finding your website and all of the services it provides?
Increase your website search visibility using Sitechecker