Essential SEO Toolkit for Your E-Commerce Store
Start acquiring customers from Google organic search even without SEO skills.
Trusted by 300+ e-commerce and retail businesses

How Sitechecker can help e-commerce businesses
Receive a full-website SEO check-up
Whether your webstore has hundreds or thousands of products, Sitechecker can analyze your website and create a list of tasks you should complete to increase organic traffic and your conversion rate.
Learn more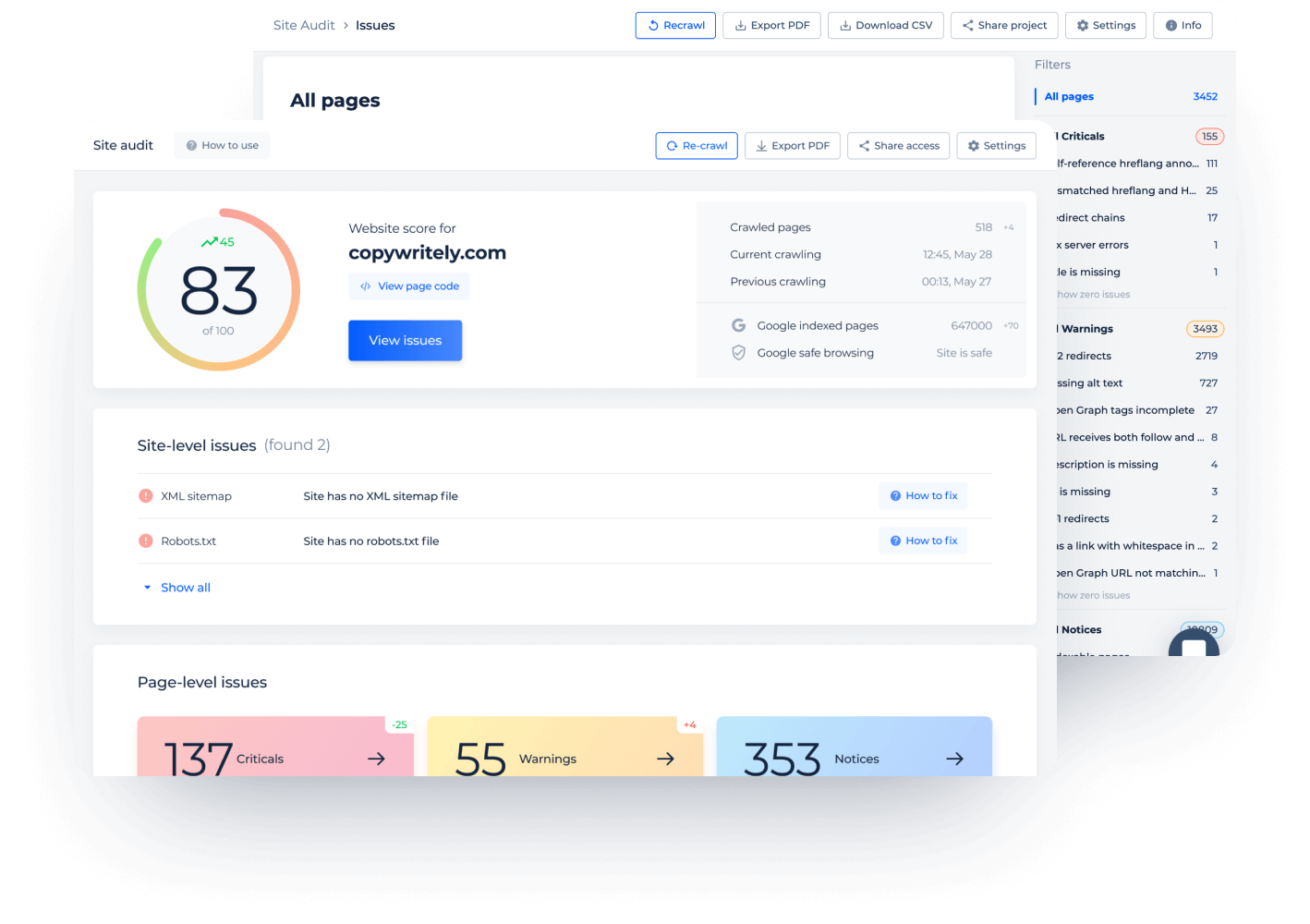 Monitor your product-specific keywords with an accurate rank tracker
Keyword research is the foundation of a successful e-commerce SEO campaign. Track local and global results and different search engines, devices, and languages to find out which of your actions led to growth.
Learn more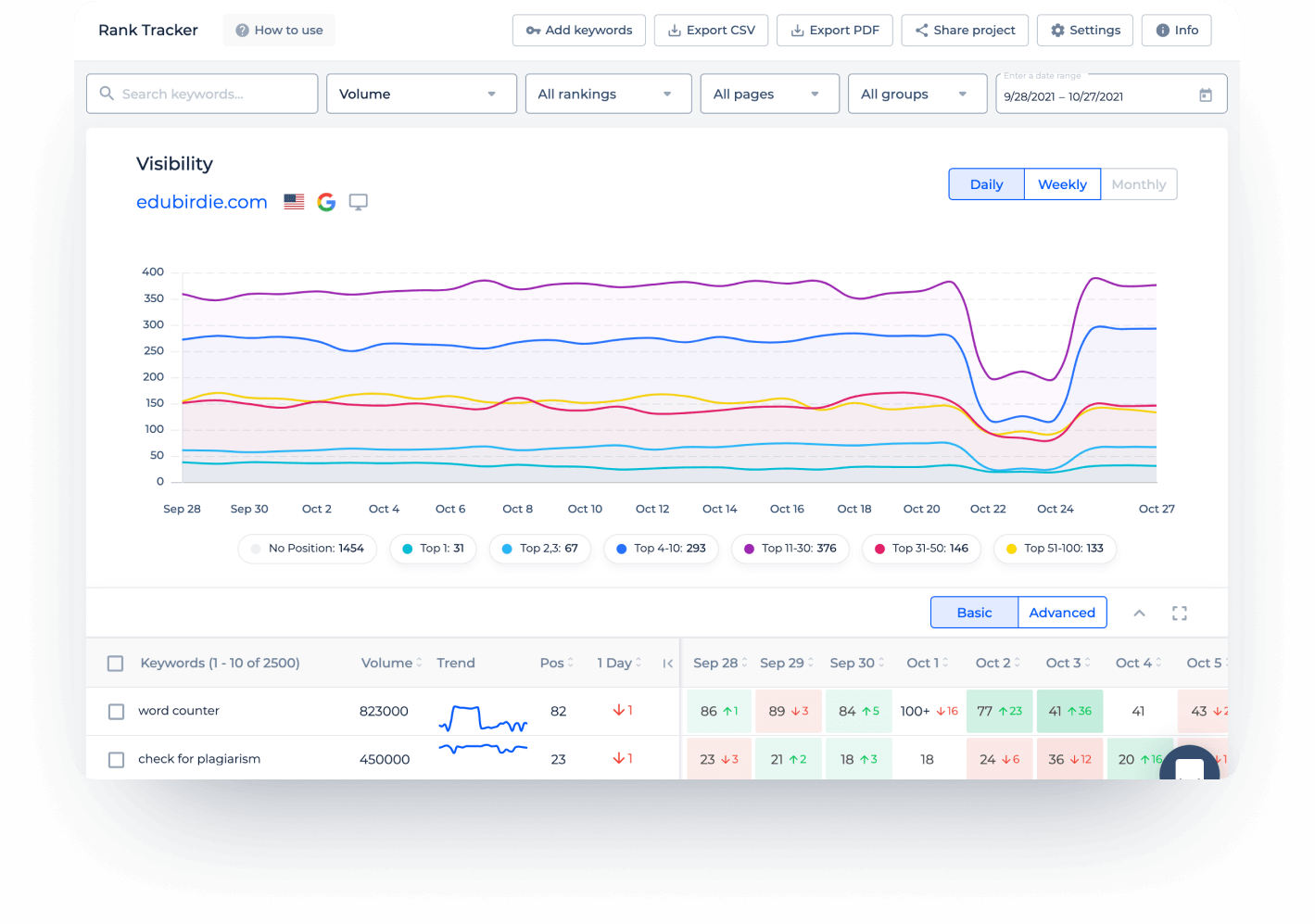 Increase impressions and sales without SEO pros
SEO tasks look difficult for online retail and e-commerce workers. Create a simple workflow with SEO Assistant. Sitechecker Assistant will explain to each team member the data for further steps.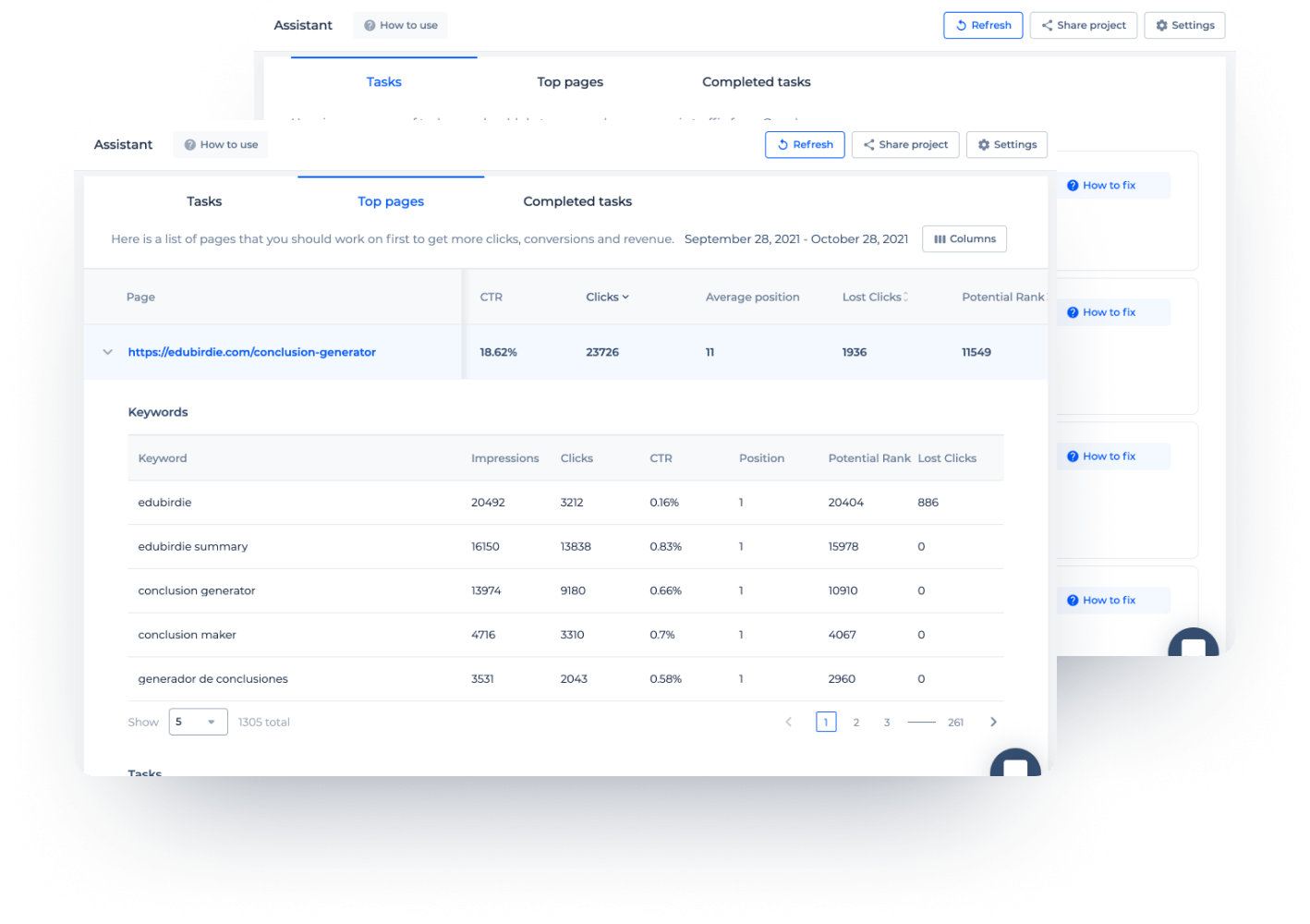 Check competitors' websites in one click
Elevate the quality of any page and check SEO performance with a free Sitechecker Chrome Extension. Check meta tags, keyword density, images, links, hreflang tags, page speed, etc. Identify ways to improve your e-commerce SEO strategy.
Learn more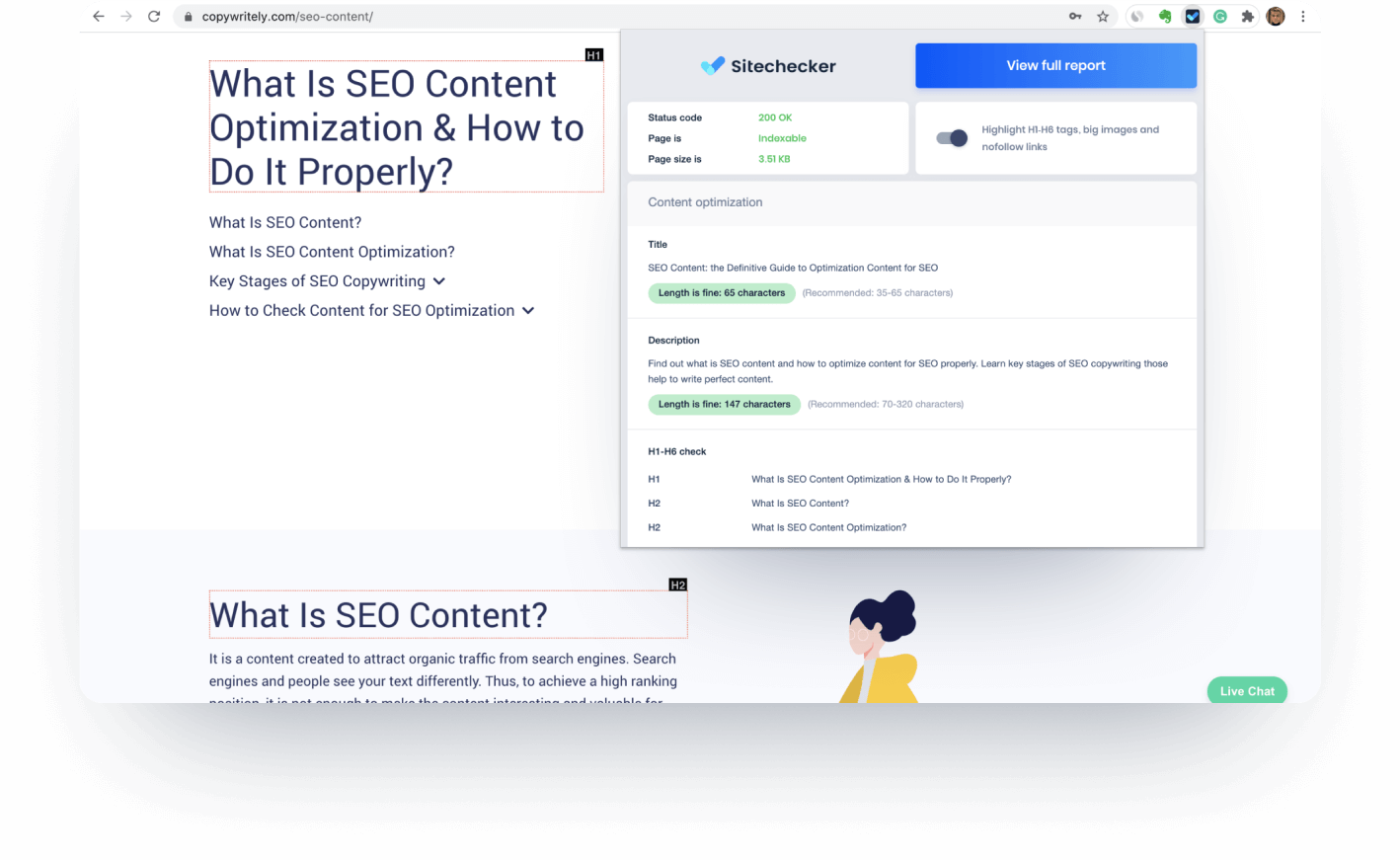 Get the most out of Sitechecker
Fix the most common e-commerce SEO issues and optimize the website according to search demand
Duplicate content
Find all duplicates in title tags, H1, product descriptions, categories, etc. Focus on creating unique content that adds value and helps your customer understand why they need to buy this product.
Crawling and indexation
Your website is your store. Check on whether search engine robots see and enter your online store. If numerous pages have the same products, crawlers won't know which page to list in their index. Using canonical tags helps the bot indicate the preferred version of the page and ease website navigation.
Poor URL structure
Making your product URLs search-friendly has two benefits. First, having "speaking URLs" eases your website indexation and improves the user experience. Second, it is an additional opportunity to add relevant keywords.
Optimization of product images
Give your product images a boost! Check the size of images and fill alt tags and descriptions. Start thinking about them as a conversion factor and drive new customers to your website via Google Images' search results.
Join 300+ e-commerce businesses growing with Sitechecker
We get a great site audit witch tells us what to fix or change. We have a complete overview of our rankings and can check our competitors. We went from ranking around number 65 to ranking top 10 with about 15 keywords now.
Every day we open the app and check the positions. If there are pages that have bad positions, we report them to Google. Then we see which pages have deteriorated in a week and see if the page can be adjusted. From no position to now is about 50% of the on the first page with Sitechecker.
What users are saying
Data supplied as of 09/28/2022
Let's get started!
Grow your e-commerce business with Sitechecker.