Description = Title issue means that URL has <meta name=description content=""/> equal to Title.
The importance of the issue
Search engines mostly use description to generate a snippet. The snippet quality influences the click-through rate, consequently influencing the website traffic and, indirectly, its ranking.

John Mueller, a Google employee, recommends filling in the Description: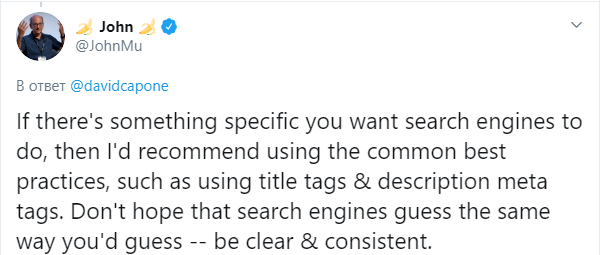 How to check the issue
Using any browser is enough to check the issue. Open the source code of the flawed page. To do this, click the right mouse button at any spot of the page and choose "browse the code" option, or apply an online tool https://codebeautify.org/source-code-viewer.
Find the <title> and <meta name=description content=""/> to compare their values.

Now you know URLs where description tag and title tag are the same of your website, go ahead and analyse the issues on it!
Check not only the issue but make a full audit to find out and fix your technical SEO.
How to fix this issue
It is recommended to generate unique meta descriptions using keywords a specific page is optimized for, as well as a call for an action.
The solution is creating unique meta descriptions for this page.
Some key guidelines for producing good meta descriptions are listed below:
Write appealing meta descriptions that would efficiently advertise web pages and would determine users to choose your site as opposed to others.
Use complete sentences and make them highly readable and natural-sounding.
The text of the meta description should focus on the particular page rather than on the entire site.
Anticipate user expectations in terms of content and try to meet these expectations by making appropriate references to this content in the meta description.
Use carefully selected keywords in your meta description – in case these match the user query, they will be displayed in bold within the SERP snippet.
Avoid stuffing too many keywords in the meta description.
Ensure each meta description is unique.
Don't exceed the length limit of 160 characters, otherwise, your text might get truncated.
Truncation can also be triggered by the use of non-alphanumeric characters, such as double quotes – avoid these, since search engines might delete any text following them.
Detect pages where description = title
Crawl the website to collect all pages where description and title tags are the same