Alles-in-één software om SEO-prestaties te meten
Bespaar tijd met één dashboard voor het bijhouden van alle SEO-activiteiten, identificeer welke acties resultaten opleveren en wees als eerste op de hoogte van kritieke gebeurtenissen op al uw sites.
Waarom is alles-in-één software beter?
Alle SEO-gegevens samenvoegen op één plek
Voeg gegevens uit Google Search Console, Google Analytics, Links Tracker, Rank Tracker, Website Health Checker en Website SEO Monitoring samen op één plek.
Identificeer welke acties resultaten opleveren
Meer gegevens, beter leren. Overeenkomen wat u hebt gedaan en wat u krijgt als resultaat om te begrijpen wat werkt voor uw SEO-strategie en hoe u sneller sneller kunt werken.
Bescherm uw bedrijf
Wees als eerste op de hoogte van belangrijke veranderingen in verkeer, verkoop, backlinkprofiel, technische SEO-problemen voor al uw websites op één plaats.
Sitechecker platform helpt om
Besteed minder tijd aan het onderzoeken van dagelijkse SEO-rapporten
Op meer websites kunt u elke ochtend meer tijd besteden aan het controleren van gegevens in Google Analytics, Search Console, Rank Tracker en andere hulpmiddelen. Nu heb je één dashboard met alle gegevens.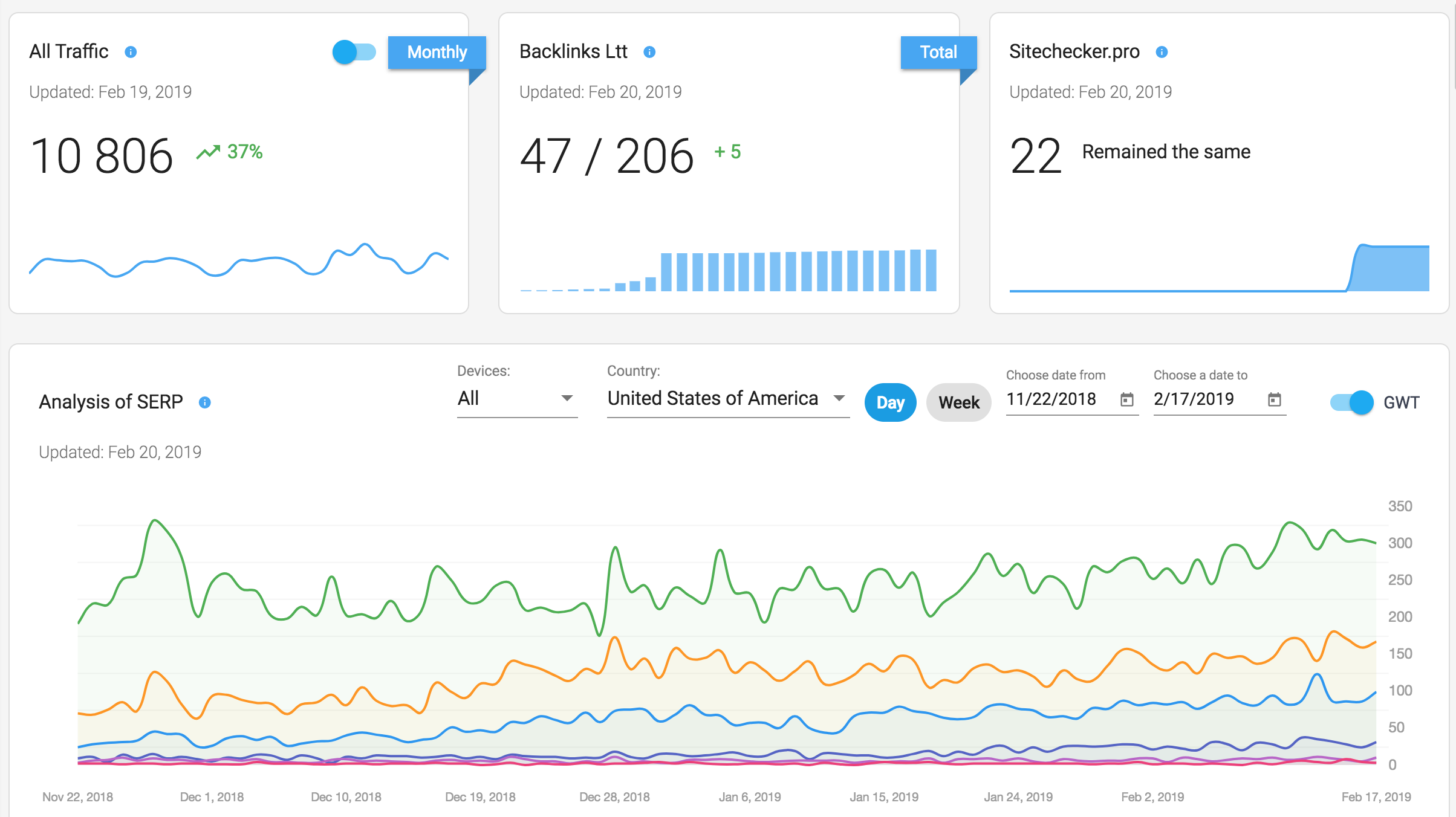 Monitor bedrijfsstatistieken zoals Verkoop en Gemiddelde omzet per bestelling
E-commercestatistieken van Google Analytics worden automatisch geïmporteerd wanneer u een GA-account sluit. Houd bij hoe het aantal transacties, omzet en gemiddelde opbrengst per bestelmaatstaf in de loop van de tijd is gewijzigd.
Bewaak alle backlinks die u hebt gevonden of die u op de website hebt gebouwd
Backlinks maken nog steeds uit. Maar geen van Backlink Checkers geeft uitgebreide gegevens. Voeg alle backlinks toe die u hebt gevonden of gebouwd in Link Tracker en ontvang een volledig rapport. Monitor het backlinkprofiel in realtime en ontdek welke backlinks verloren zijn gegaan.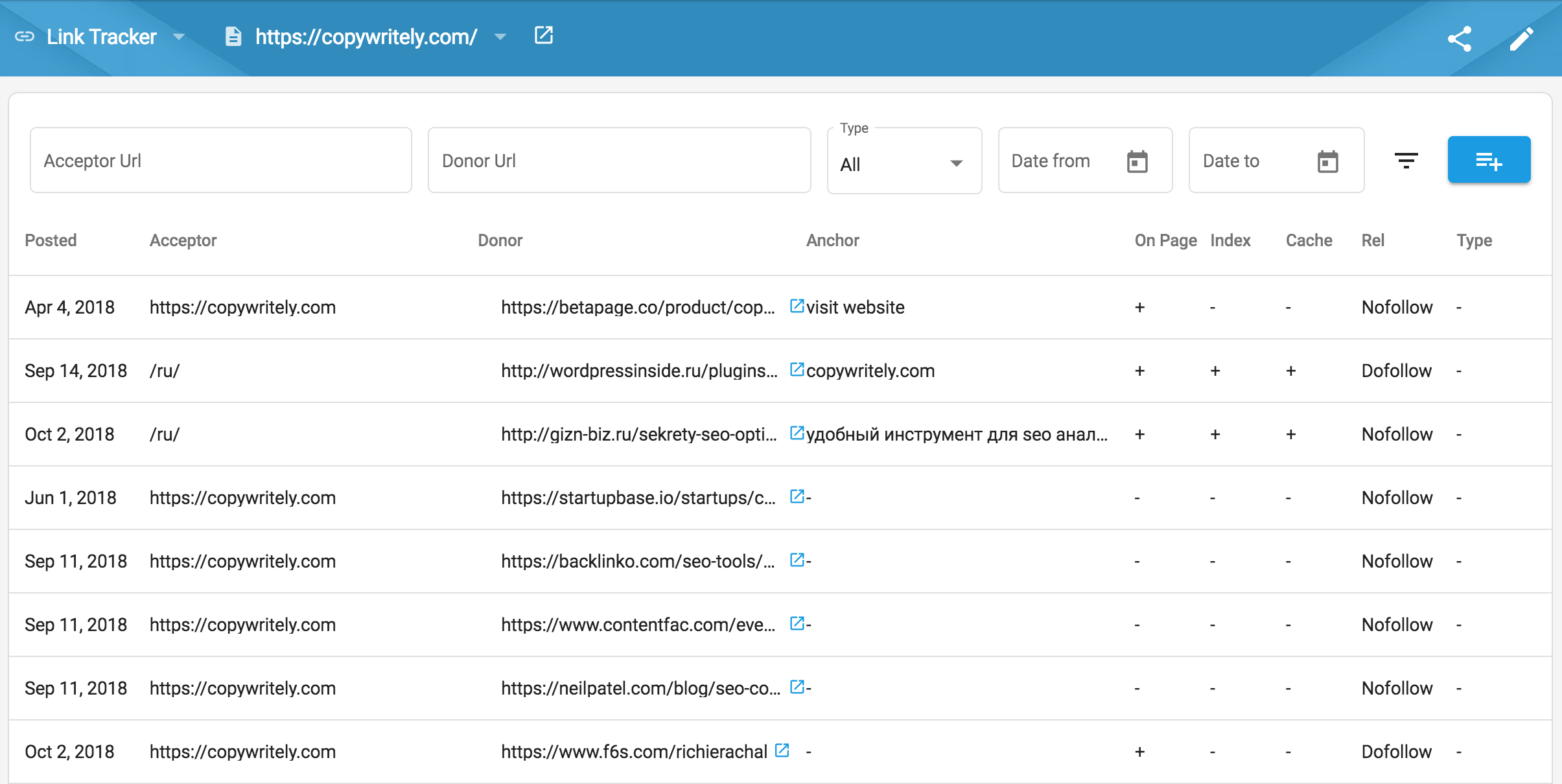 Controleer hoe goed uw ankerwolk is
Zorg ervoor dat uw ankerwolk niet gespamd is en helpt om uw doelen te bereiken.

Controleer hoe de website-ranglijst is gewijzigd
Search Console is goed voor retrospectieve analyse (omdat gegevens 3 dagen te laat worden weergegeven). Rank Tracker is goed om te detecteren wanneer er iets kritisch gebeurt met uw ranglijst en onmiddellijk actie te ondernemen. Gebruik beide bronnen om meer te leren van uw gegevens.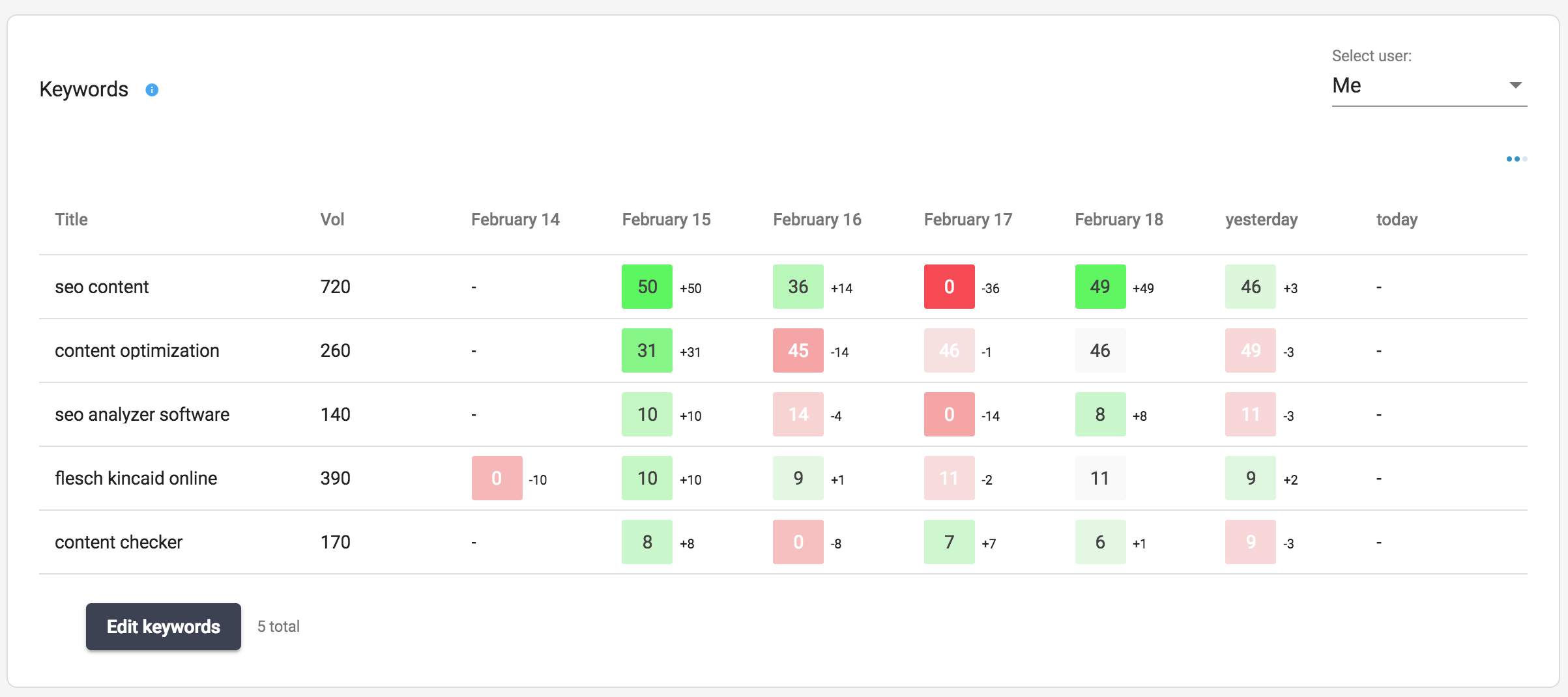 Vergelijk interne PageRank en hoeveelheid organisch verkeer voor URL
Ontvang een rapport op basis van gegevens van de website-crawler en Google Search Console en identificeer aan welke pagina's het beter is om interne links te maken.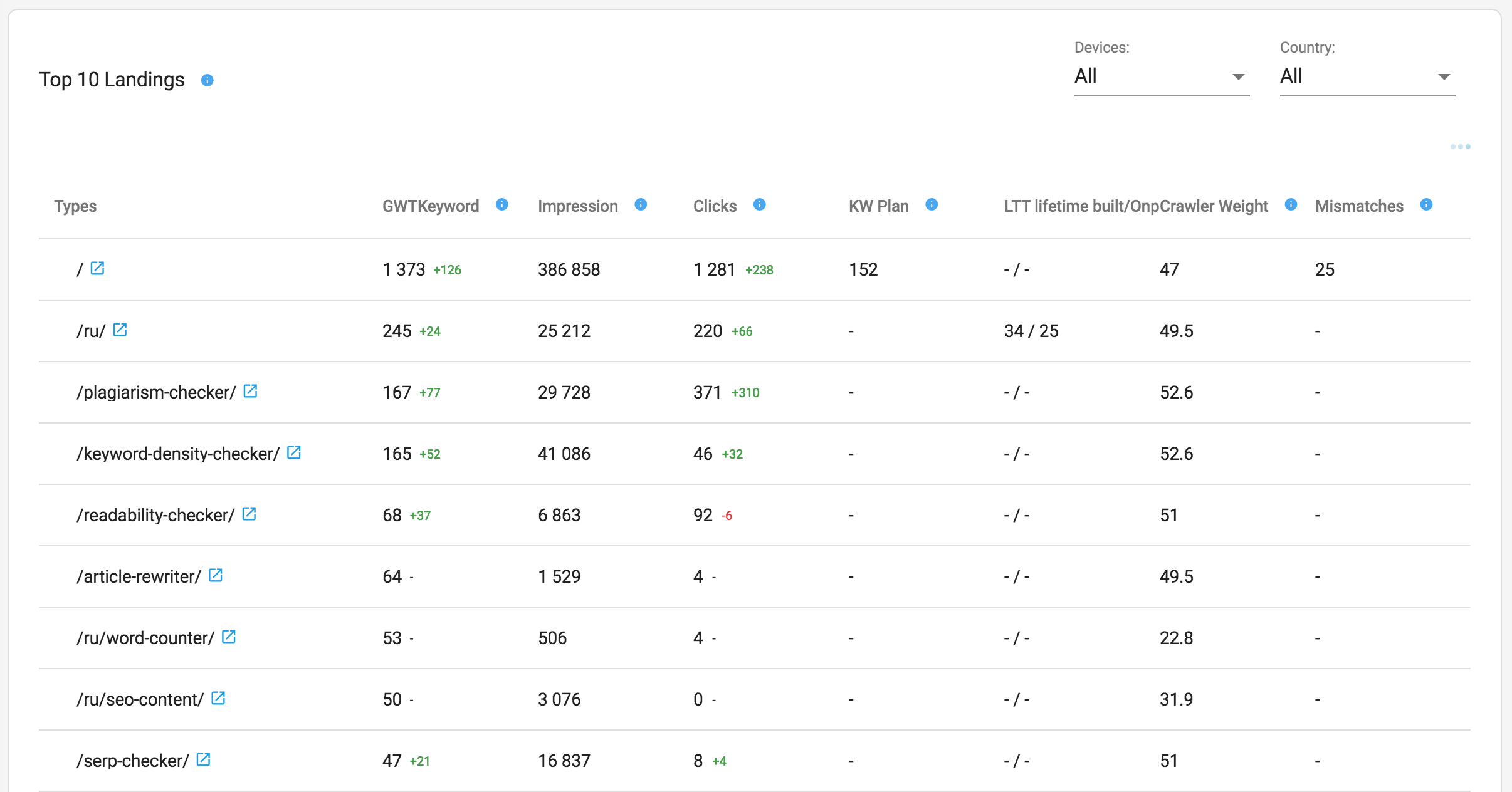 Genereer leads voor SEO-services
Krijg een uitgebreid SEO-rapport van elke website en deel het met uw potentiële klanten. Laat zien welke technische problemen de website heeft en leg uit hoe je de fouten kunt verhelpen en rankings kunt verhogen.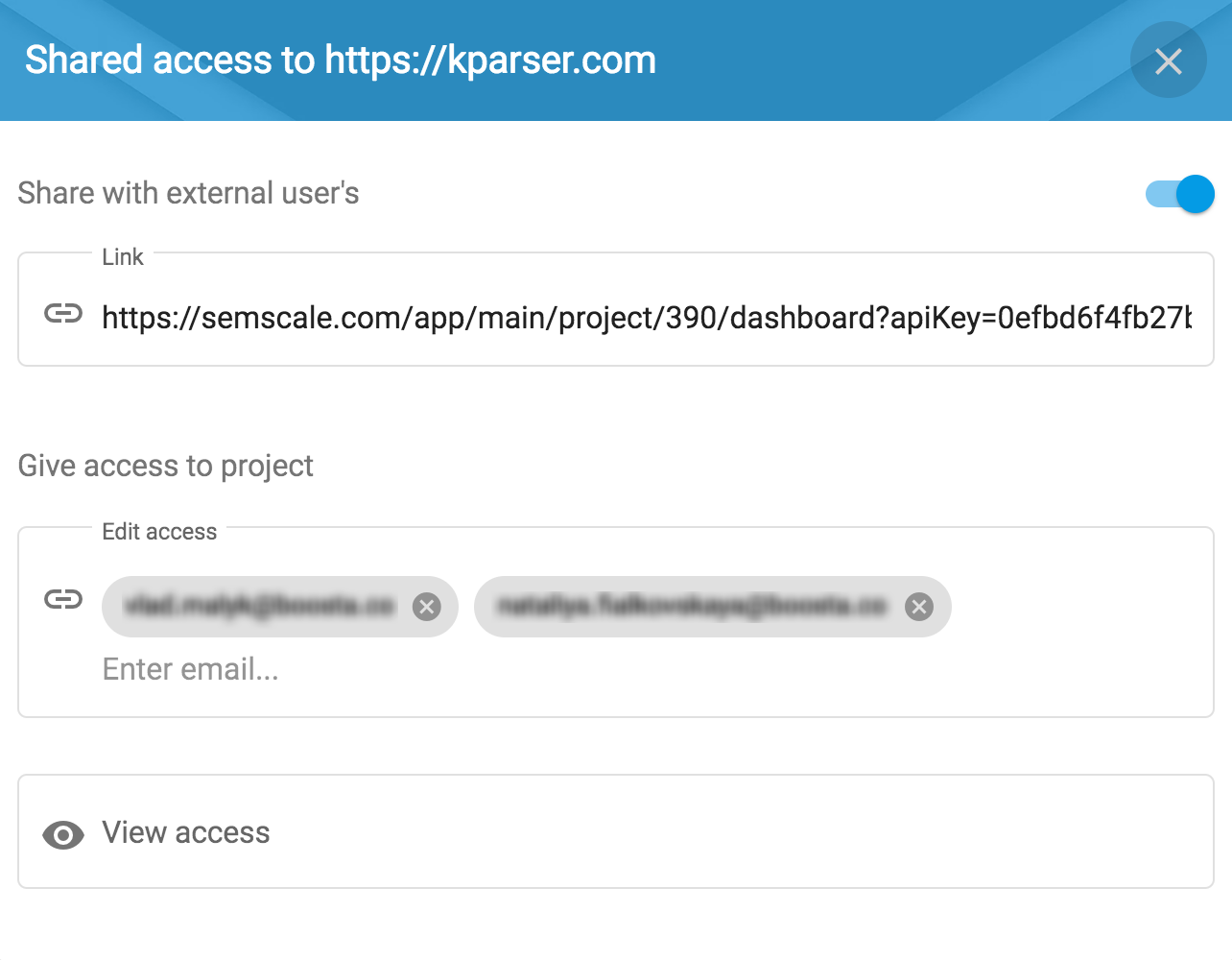 Beheer uw ondergeschikten en aannemers
Houd in de gaten welke werkzaamheden de website heeft verricht en hoe deze van invloed is geweest op rankings.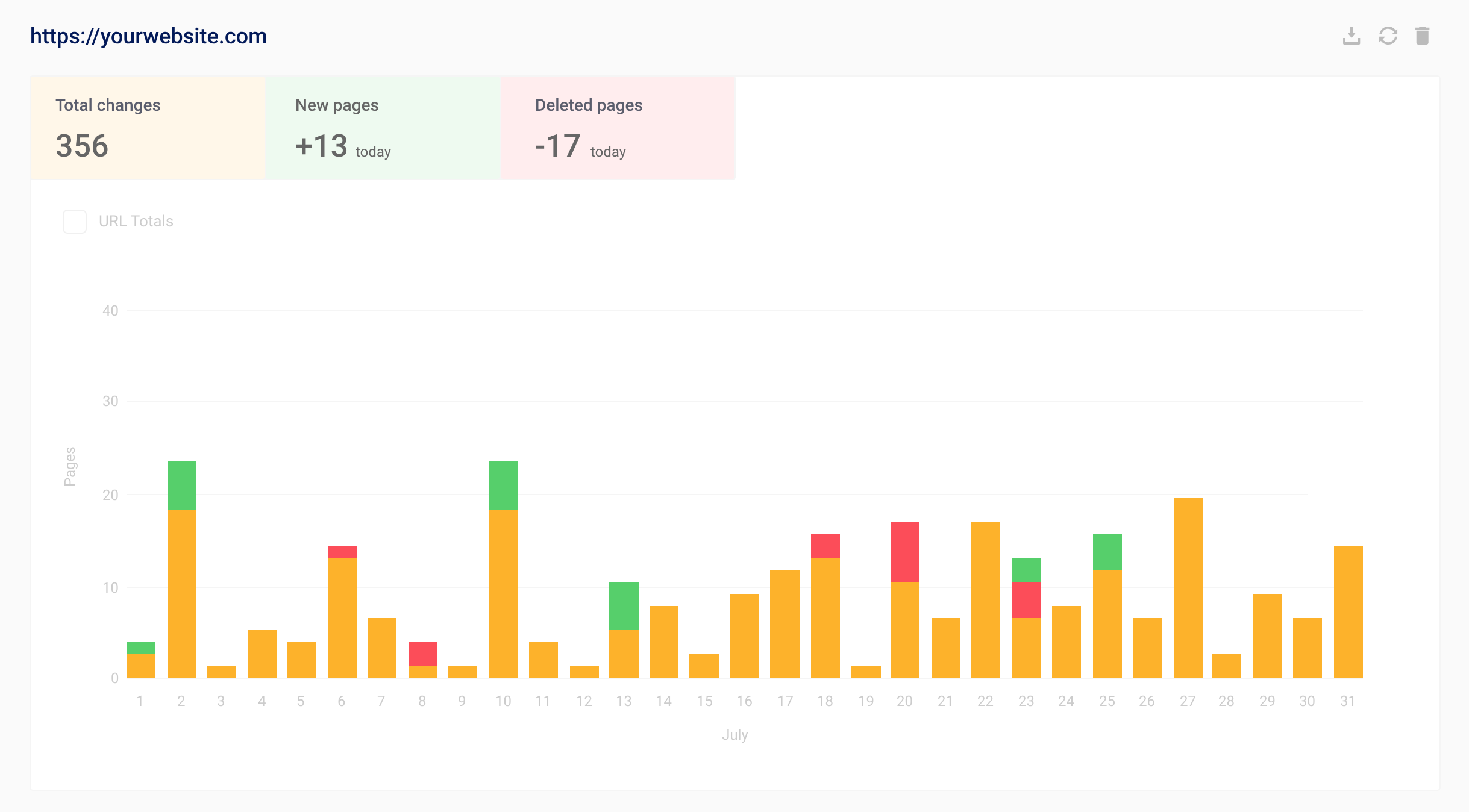 Wees de eerste om te weten wanneer er iets kritiek gebeurt
Ontvang onmiddellijk meldingen in uw e-mail omdat een website niet meer te indexeren is in robots.txt, metatags of de http-statuscode is gewijzigd.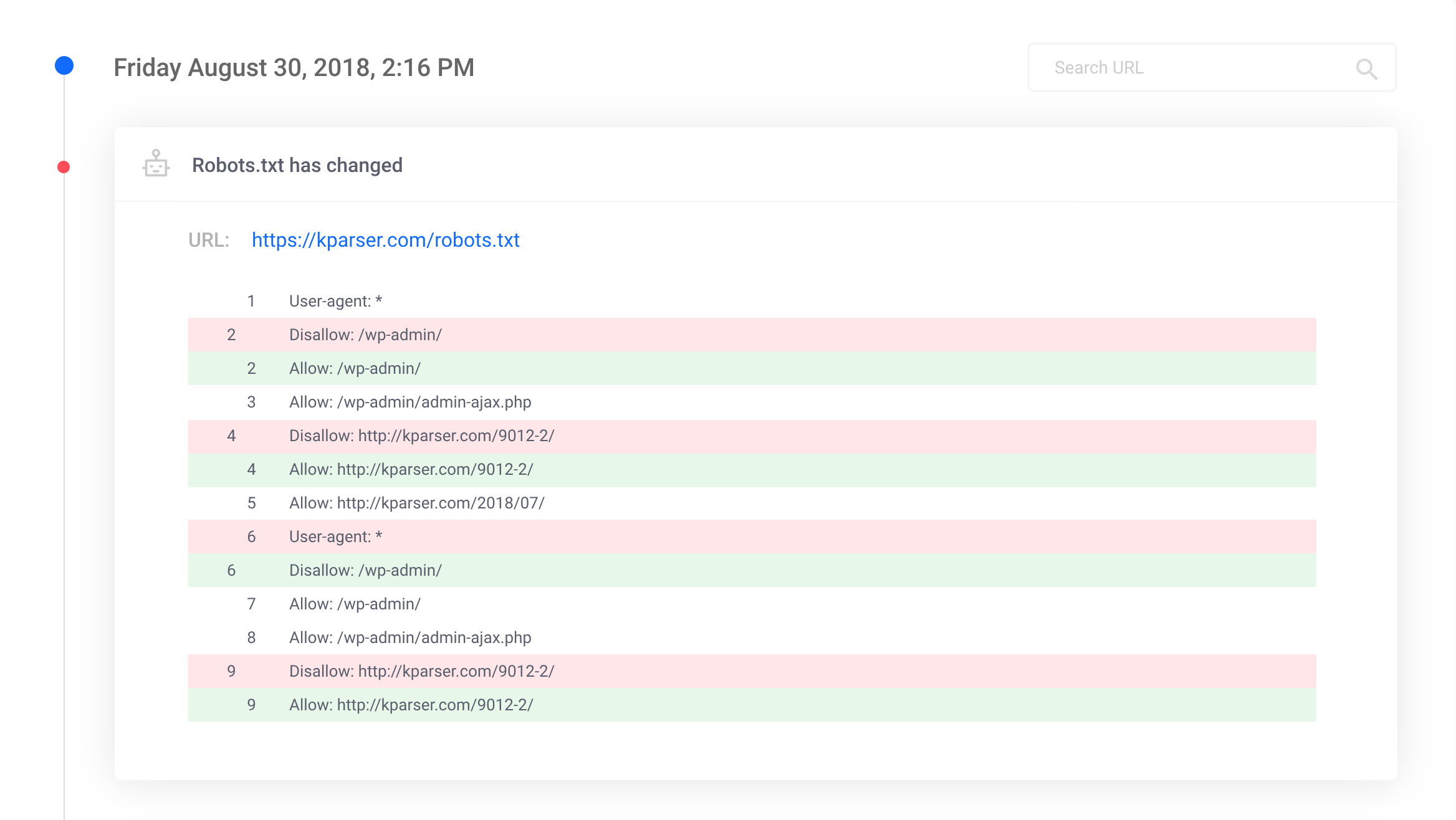 Hoe Sitechecker-platform gebruiken?
Voeg uw domein- en algemene info toe
Voer een volledige domein-URL in en voeg tags en beschrijving toe aan het project.
Kies land, zoekmachine en taal
Bepaal en kies voor welk land en welke zoekmachine u de website wilt promoten.
Voeg trefwoorden en URL's toe
Voeg handmatig een lijst met doelgerichte trefwoorden toe of importeer vanuit .xlsx- of .csv-bestand.
Sluit Google Analytics aan
Selecteer en verbind account, bron en bekijk welke gegevens u in de rapporten wilt gebruiken.
Verbind Google Search Console
Selecteer en verbind project met Google Search Console.
Voeg regelmatig backlinks toe
Importeer backlinks één keer vanuit uw bestand of externe bronnen en voeg elke nieuwe backlink toe aan Link Tracker.
Monitor SEO-prestaties
De belangrijkste gegevens zijn verbonden. Los alle technische problemen op, voeg nieuwe inhoud toe, optimaliseer oude pagina's, bouw backlinks op, verbeter interne koppeling enz. Of delegeer alle taken en houd bij hoe goed SEO-managers werken.