All-in-One Software for Business Owners with no SEO Knowledge
Spending too much time on SEO, not your business? Sitechecker can help you to get more organic traffic with less effort.
Approvato da oltre 1000 team
How Sitechecker can help you
Business owners
Improve SEO without being or hiring an expert. Be sure that everything is all-right with your website. Save time on evaluating contractors' work with the website.
Agencies
Improve client's websites easily without advanced knowledge in search engine optimization. Show the result to the client pretty fast. Assess websites you build for clients and make them best for SEO.
In-house marketers
Get tips on which pages improve the first to get more organic traffic and sales. Get email alerts when something dangerous happens with a website or valuable pages.
What's inside
SEO Check Software
Launch an online website crawler to audit your website for site-level and page-level technical issues. Use free SEO tools to test website's traffic, safety, speed, and rankings.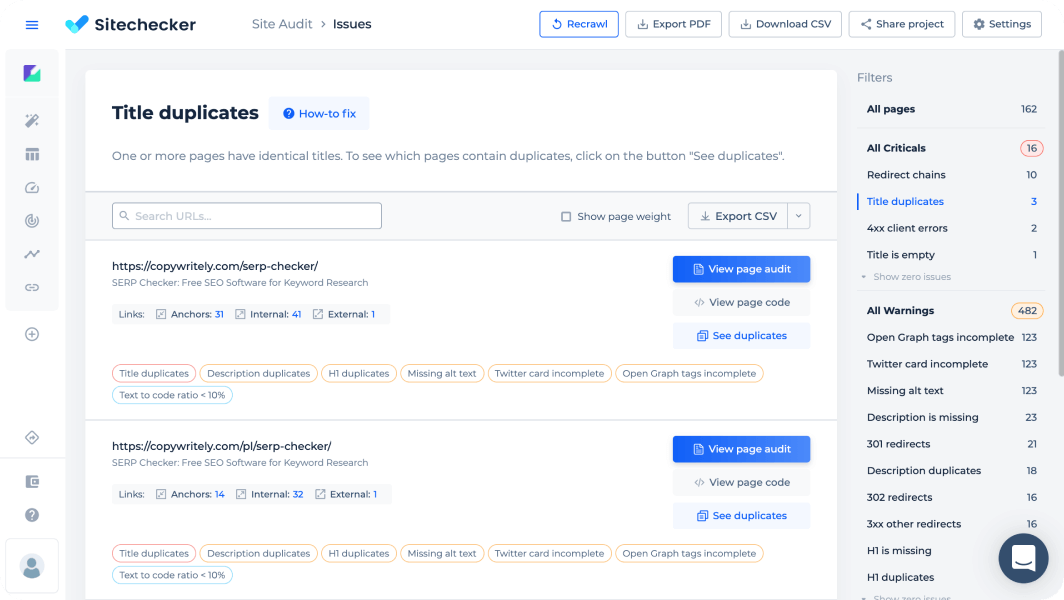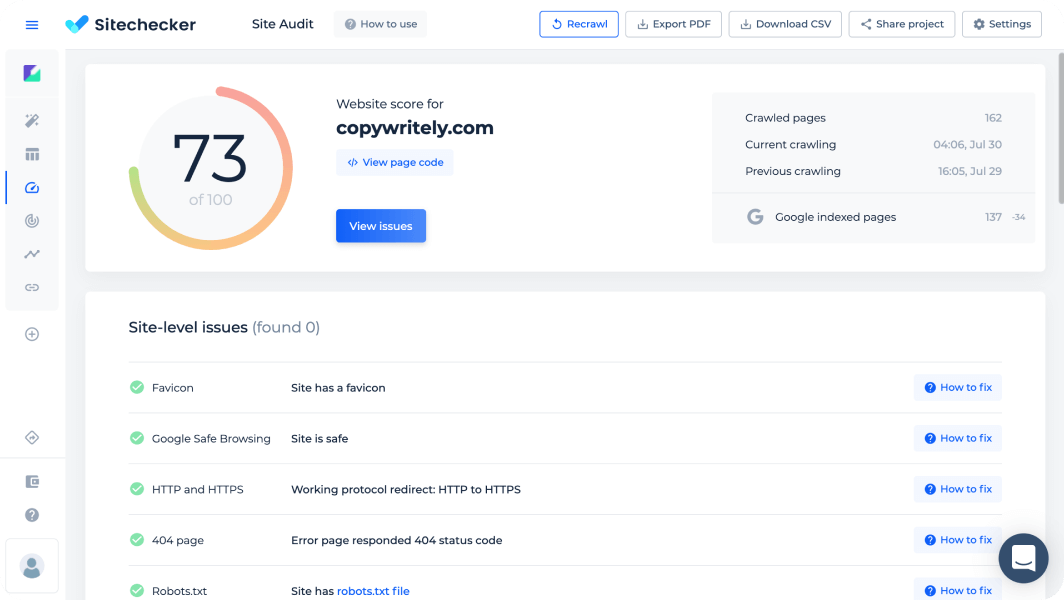 SEO Monitoring Software
Start monitoring your website for content changes. Track changes in robots.txt file, meta tags, HTTP status codes. Detect new and deleted pages, get email alerts when your website is down or important pages become non indexable.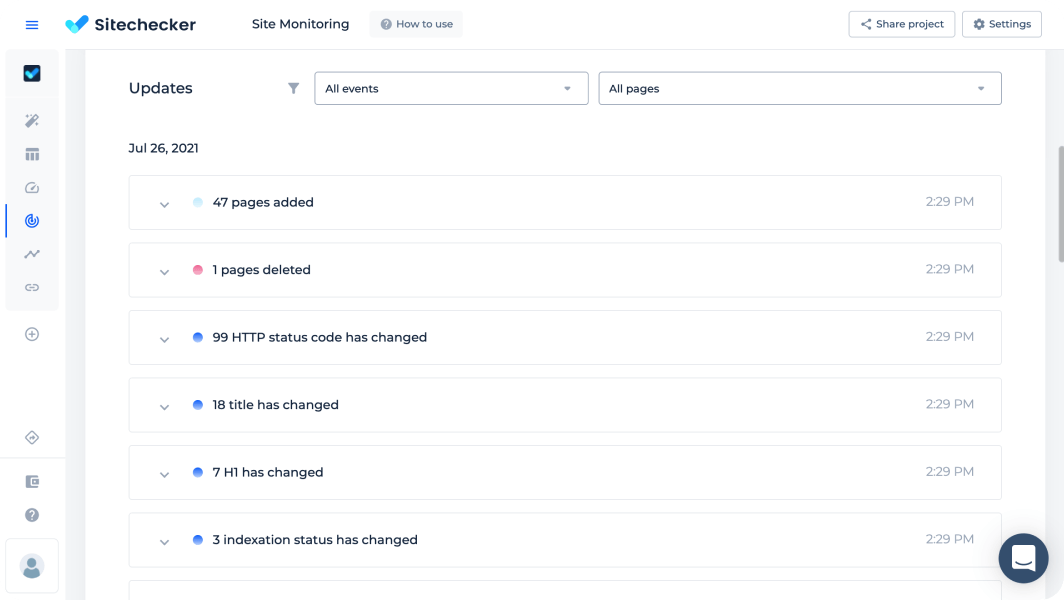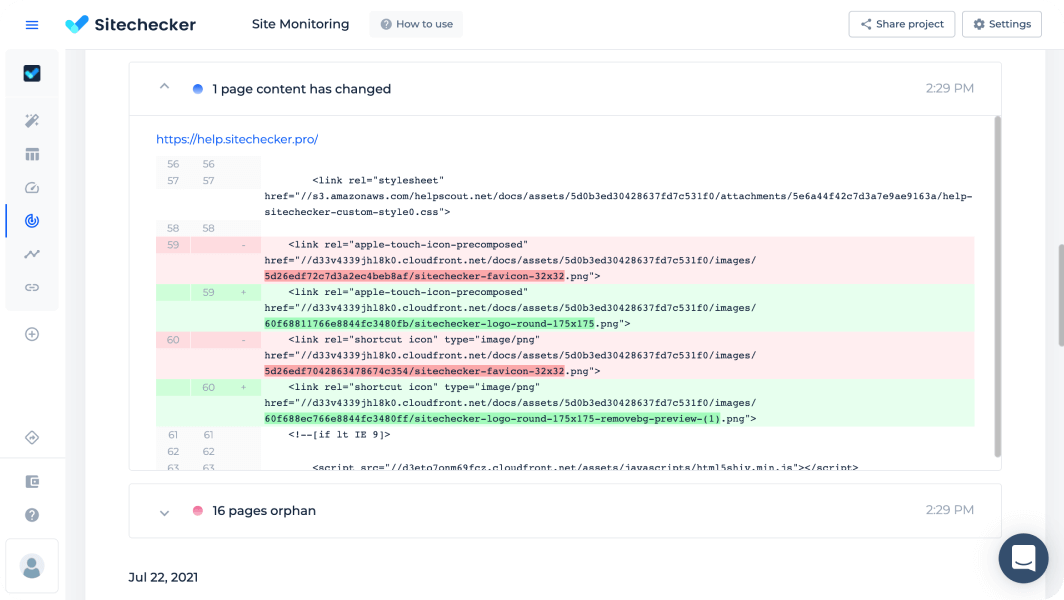 SEO Ranking Software
Track website rankings daily in Google, Bing, Yahoo and Yandex, on mobile and desktop, for local and international businesses.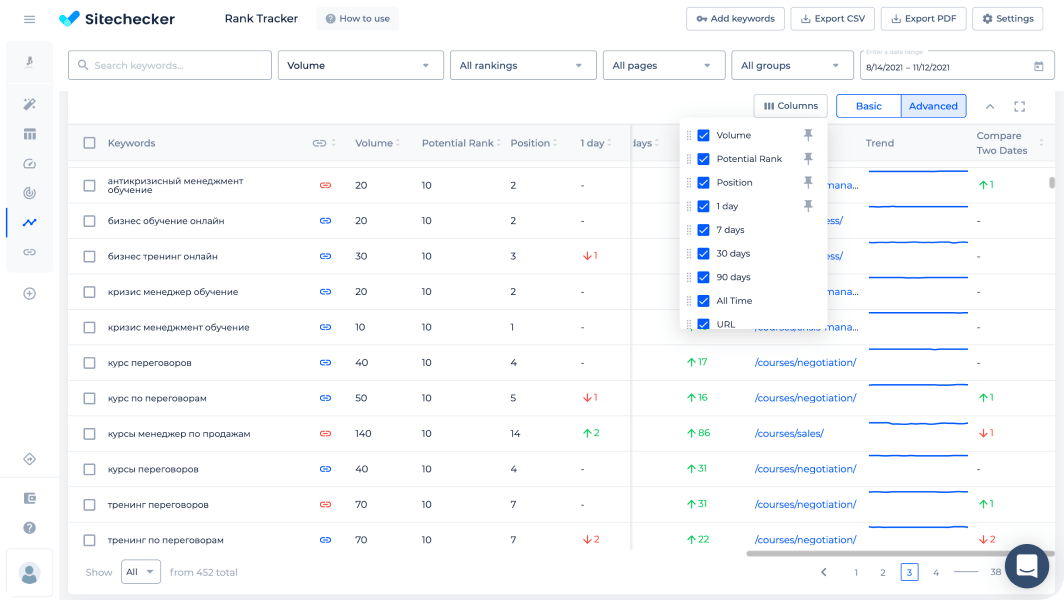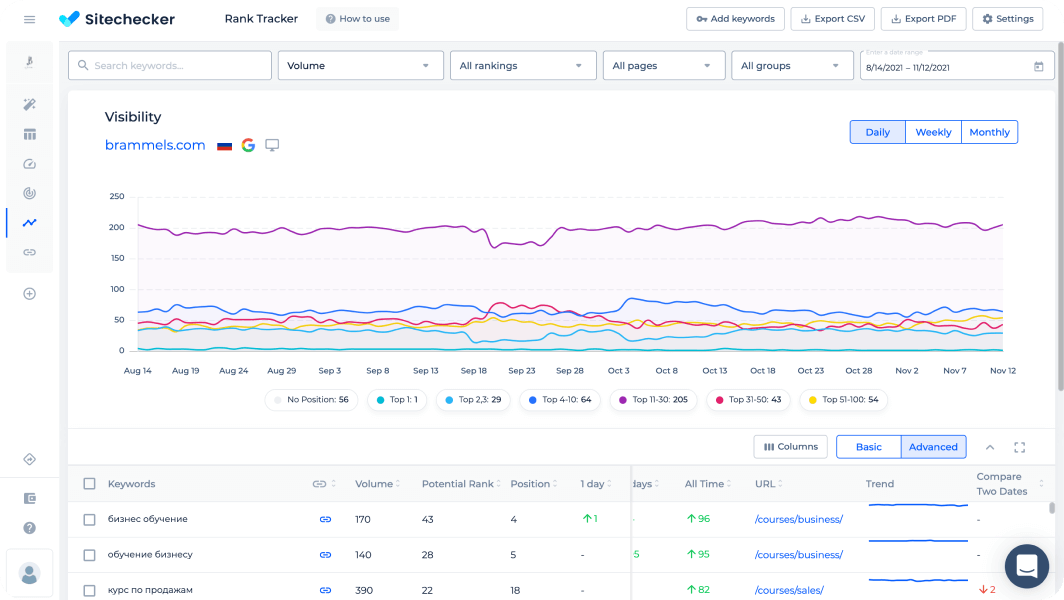 SEO Backlink Software
Track backlinks you've built to the website, get email alerts when backlinks become lost, and use clear reports to understand which backlinks have the biggest impact on rankings.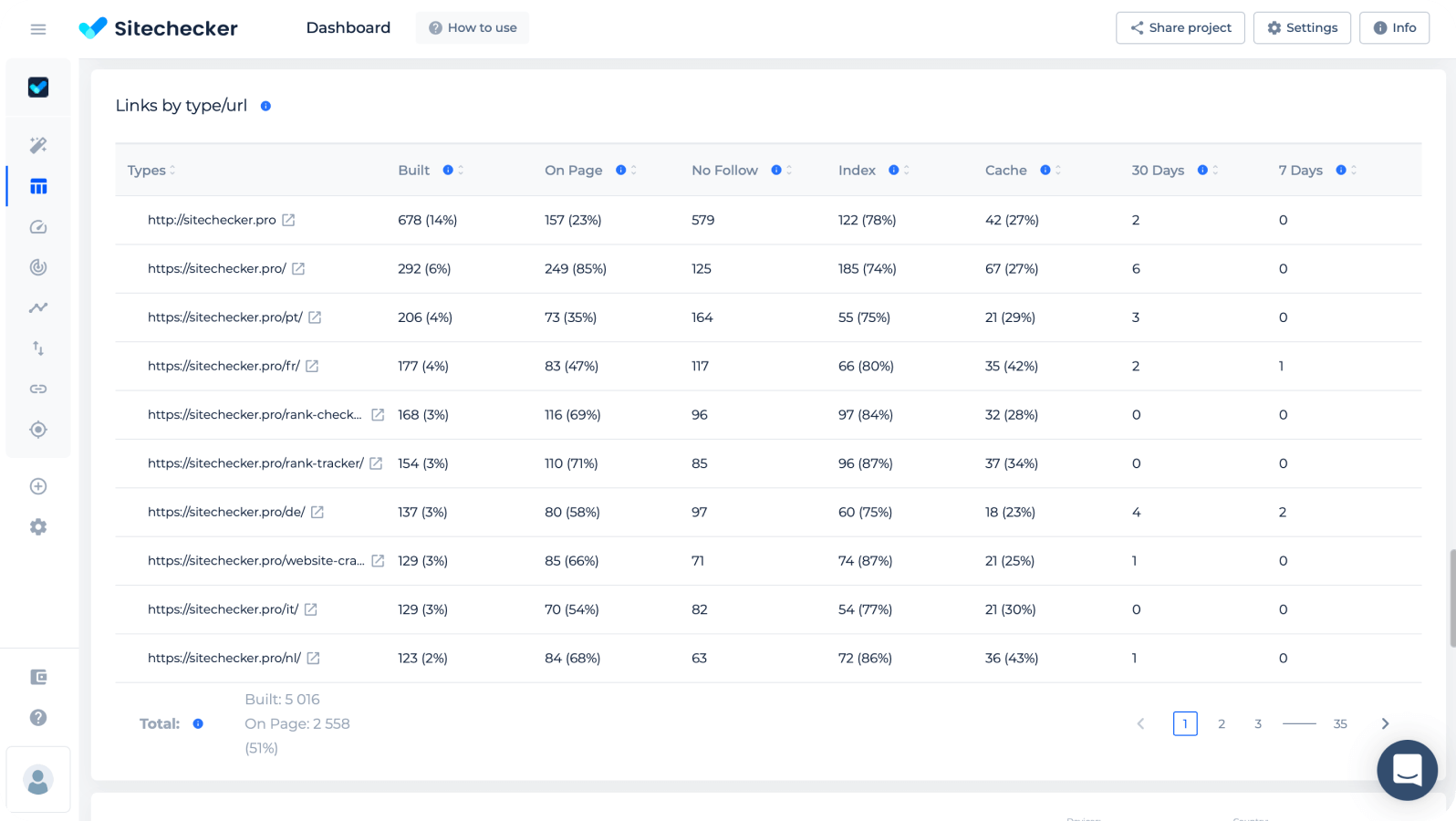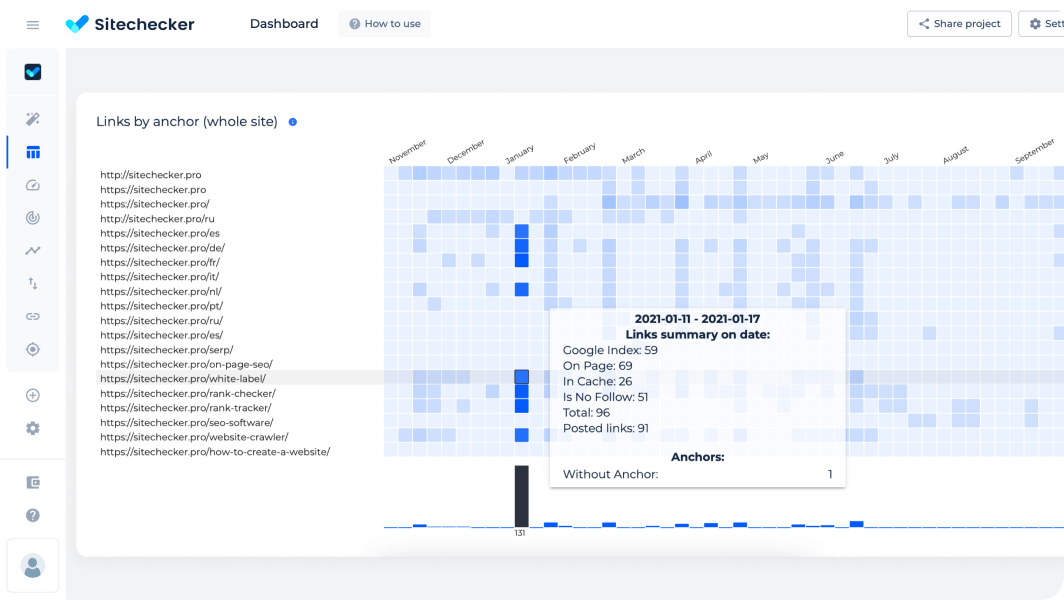 On-Page SEO Software
Launch on-page SEO analysis to find issues with meta tags, structured data, page speed, indexation and hreflang tags. Check keyword density, internal and external links and their anchors.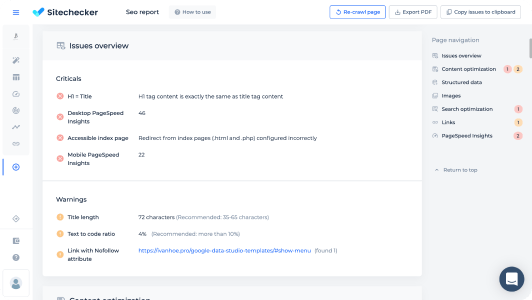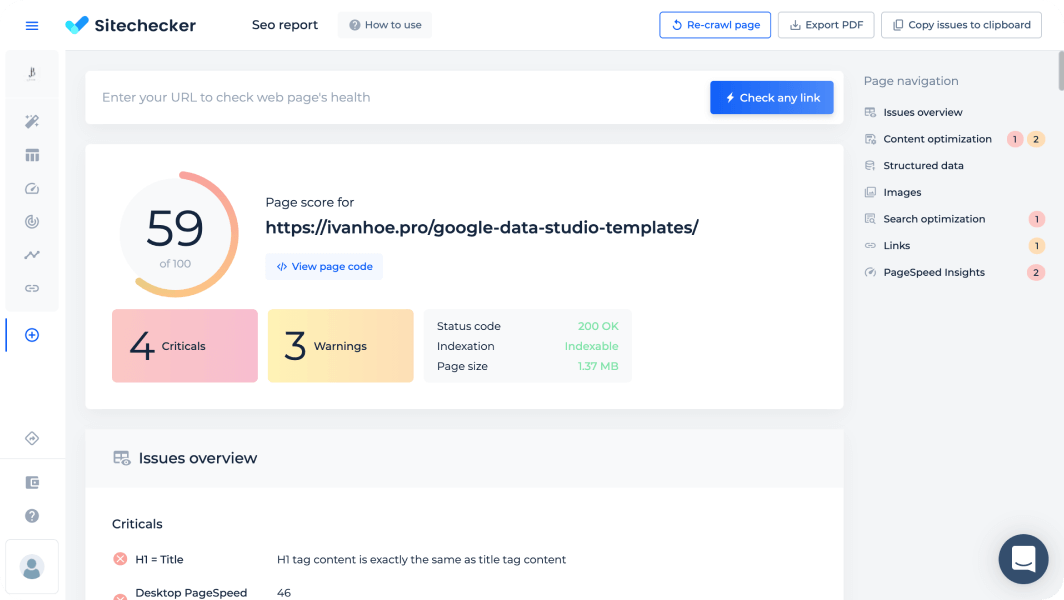 SEO Reporting Software
Add your own logo and generate white label SEO reports for your clients. Send PDF reports to demonstrate how the number of technical issues dropped or website rankings up after the work you made.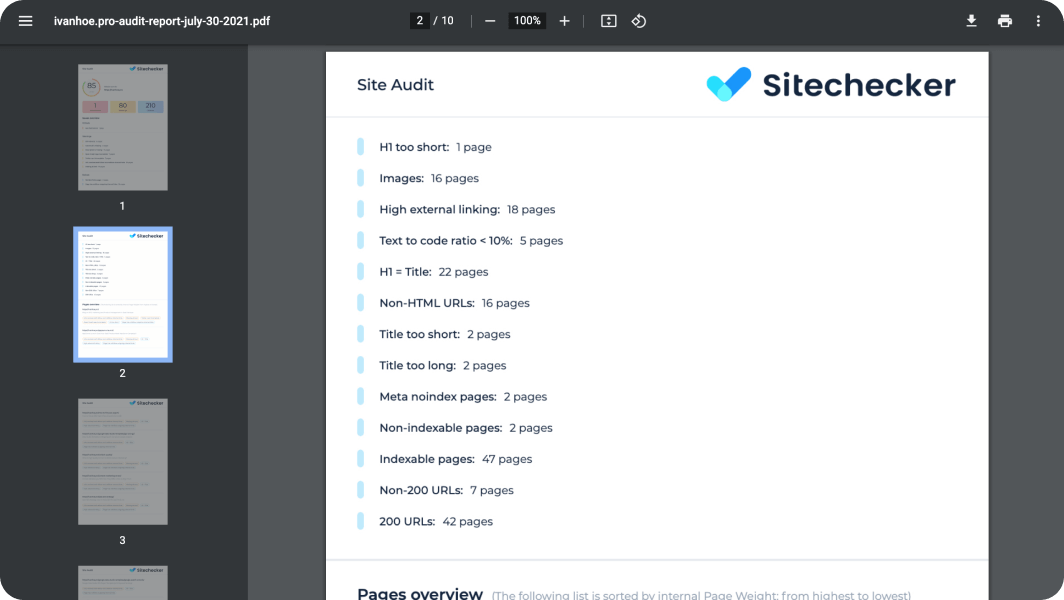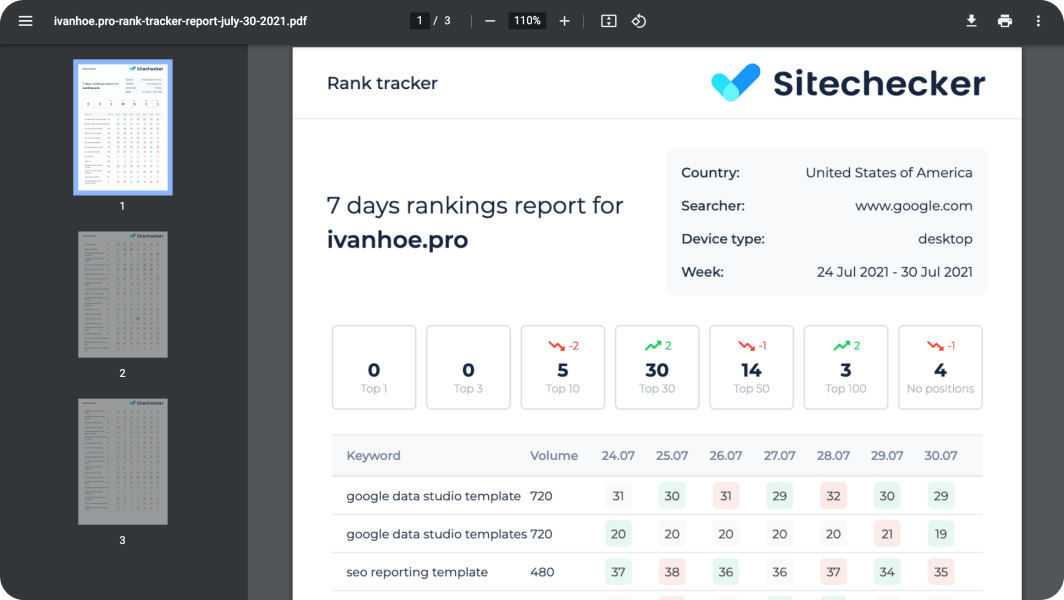 Unisciti alle oltre 1.000 aziende che stanno crescendo con Sitechecker
Tutti i nostri clienti stanno crescendo dopo che abbiamo utilizzato la piattaforma. Per esempio, il nostro cliente Hospital Amazônia ha registrato una crescita di oltre 13.500 visite da marzo a settembre.
Dopo due mesi ci sono stati notevoli miglioramenti nelle classifiche e nel traffico organico. Backlink e Rank Tracker rendono facile monitorare i cambiamenti, ma il nostro sito aveva bisogno anche di regolari audit SEO. Abbiamo deciso di eseguire Sitechecker Audit una volta alla settimana e anche questo ha contribuito al miglioramento dei nostri risultati SEO. Questo audit è davvero utile e permette un'ottimizzazione on-site rapida ed efficace.
Prima di usare Sitechecker il nostro posizionamento era circa il #4 (SERP mobile) per quanto riguarda le parole chiave più importanti. Ora siamo al primo posto!
Esplora le testimonianze dei clienti
Cosa dicono gli utenti
Dati forniti al 29/06/2022
FAQ
Should I download Sitechecker to my Mac or PC?
No, Sitechecker optimization software is a cloud-based solution. Spend just a few seconds, and you will be able to manage your project.
Is Sitechecker a free SEO analysis platform?
Sitechecker has a combination of free trial and freemium models. You can use extra tools for free as long as you need and you can start a free trial to get access to core products for 7 days.
There are too many SEO tools on the market. How does Sitechecker differ from others?
Our clients
will better answer this question. Most of our active users appreciate how easy it is to optimize the website with Sitechecker even if you are not an SEO professional. But the platform is good for Agencies and Enterprise too, because it has the ability to manage hundreds and thousands of websites.